Day Trips from Copenhagen this Summer
We love the city but when the weather heats up, it's cooler to head out of town and explore a bit further, so pack your picnic and check out our day trips from Copenhagen this summer!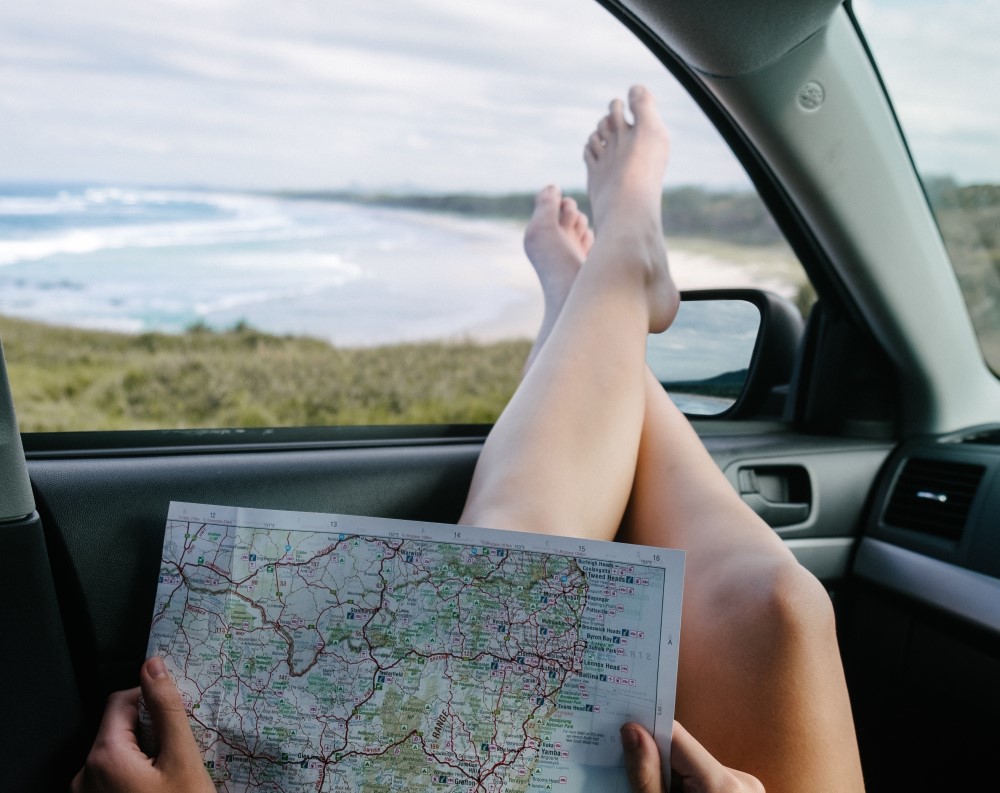 If you have time to visit the surroundings of Copenhagen and even further afield then check out some of these tips for trips. There are castles, day trips to Malmo in Sweden, Vikings and the Wadden Sea National Park to keep you busy! Here are our tips for some of the easiest day trips out of the city in Copenhagen this summer.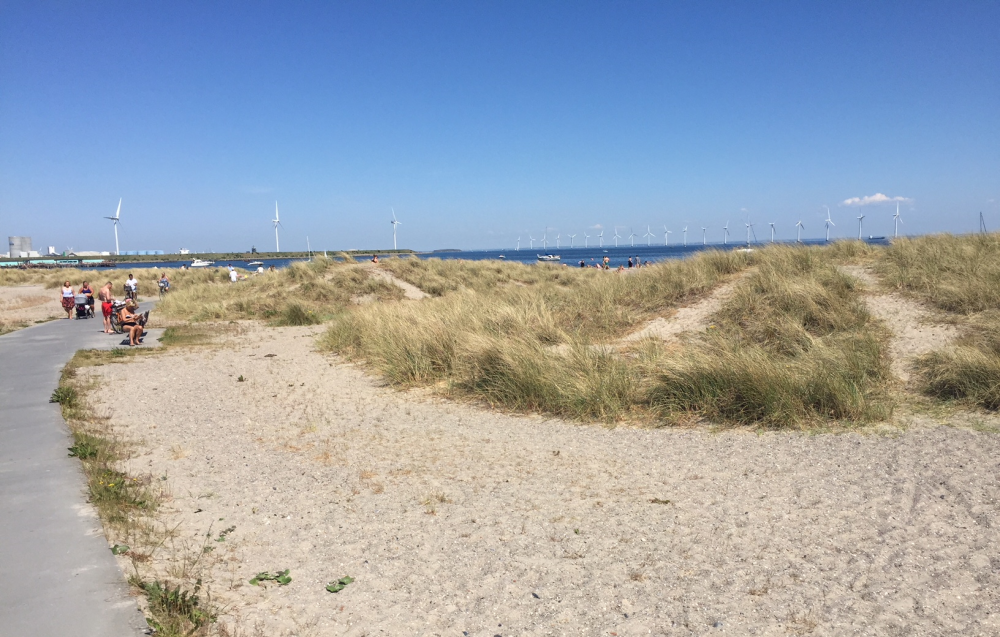 Hit The Beach!
With sunny days and rising temperatures, we love to hit the beach. There are some great swim places you can check out in the city centre, such as the Harbour Baths, (we have a blog on that!), but also some lovely beaches not far from the city. The most popular and largest is the lovely Amager Strand which is a 4km long stretch of sand with dunes and a lagoon, complete with water sports including SUP and kitesurfing. You can take the M2 metro just a few stops from the city to Amager and it's only a short walk from the station. You can also find the cute Bellevue Beach a few metro stops the other way from the city, and Hellerup Beach to the North of the city.
The Wadden Sea National Park
For those nature lovers out there the Wadden Sea National Park is one of the world's largest wetlands and home to thousands of marshland birds and only an hour from Copenhagen. The whole area is beautiful to visit, with a string of islands including Rømø, Mandø and Fanø, and sand dunes attracting thousands of species of birds. The wetlands stretch over 500km across the northern coast of Denmark and over to Denmark and is in the pathway of over 12 million migratory birds each year heading south. Many species of birds can be found here, including Arctic Terns along with other marshland plants and animals.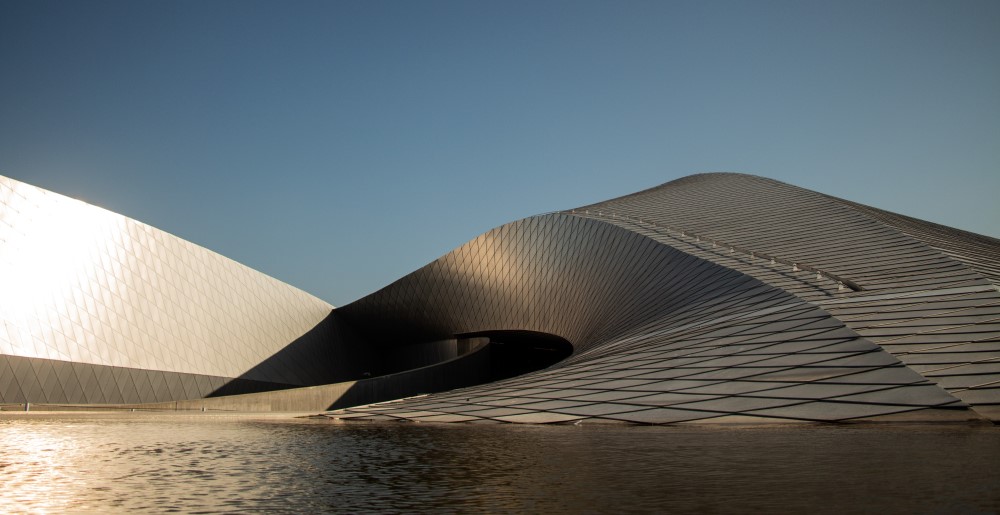 Den Blå Planet - The Blue Planet Aquarium
An impressive silver shiny building on the harbour front - inspired by a whirlpool, the impressive Blå Planet or Blue Planet aquarium is the largest in Northern Europe and has three main areas to explore; freshwater, tropical and ocean. With an impressive tunnel with hammerhead sharks and manta rays surrounding you, it's an impressive place to visit. They have feeding shows, including piranhas, and sometimes even jazz evenings. Check out their website to see what's on. The cafe has great views of the sea and reasonably priced food. Out towards Kastrup Airport the aquarium can be reached from the centre of town in under half an hour by the 5A bus or M2 metro.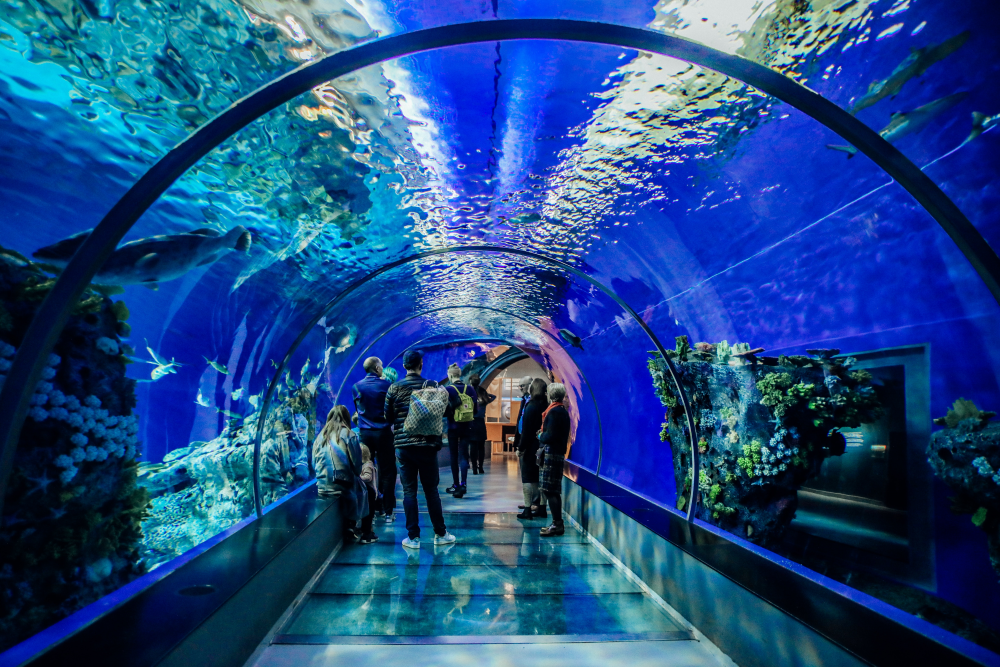 Louisiana Art Gallery
For art lovers or just those looking to enjoy something different, Louisiana is a world-class modern art gallery set in a sculpture garden on the beach. Just 45 minutes by train from the central station, this famous gallery hosts international exhibitions and a permanent collection that sits in this beautiful building in spectacular surroundings. Enjoy the views of Sweden on a clear day across the sea or wonder the landscaped gardens with sculptures from such illustrious artists as Henry Moore. Find out more here.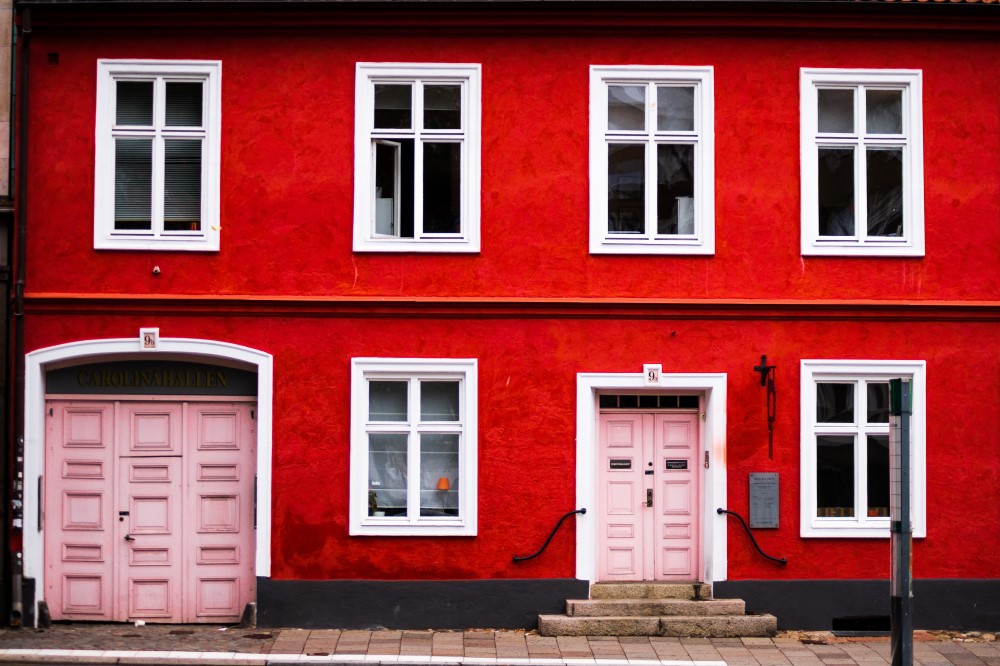 Day Trip to Malmö in Sweden
It only sounds crazy if you haven't seen a map of Denmark, but Sweden is only 30 minutes by train - just past Copenhagen airport and over the sea! You can even see it on a sunny day from the coast.
Malmö is a small coastal city and has a quaint atmosphere, with a colourful old town and with the beautiful King's Park and the Castle Park which are linked by bridges over the canals. Möllevångstorget is the area to head to for cute cafes, shopping and people watching on a sunny day. It's also a great place to grab a beer. Malmö also has a great modern museum worth checking out as well as the Form and Designcentrum by Lilla Torg which has great design exhibitions free of charge. Find out what's on here
To get there take an Øresundståg from Copenhagen's main station. A return trip costs about 180DKK and the train leaves every 15-20 minutes and takes about 30 minutes. Get off on Malmö's central station or "Triangeln."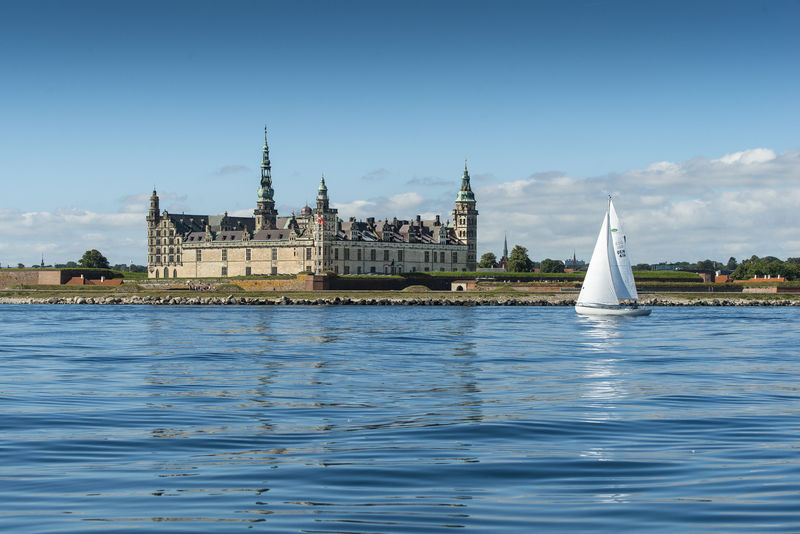 Kronborg Castle - Hamlet's Castle at Helsingor
Made famous by Shakespeare as the setting for Hamlet's castle, Kronborg Castle is just 40 minutes from Copenhagen by train and open all year round. The swirling towered castle itself is Renaissance and set on the Danish coast, with cannons surrounding it. It boasts plenty of history and is a world heritage site. You can see it in half a day but there is a lot in the surrounding area of Helsingor. Find out more about Kronborg and other castles at #DanishRoyalPalaces
Day Trip to Frederiksborg Palace
Another historic castle worth visiting nearby is the 17th century Frederiksborg Castle. Surrounded by a baroque garden which is lovely to walk around. The castle itself is built on a lake and has an impressive collection of art to view also. You can reach it just a short journey north of Copenhagen from the central station.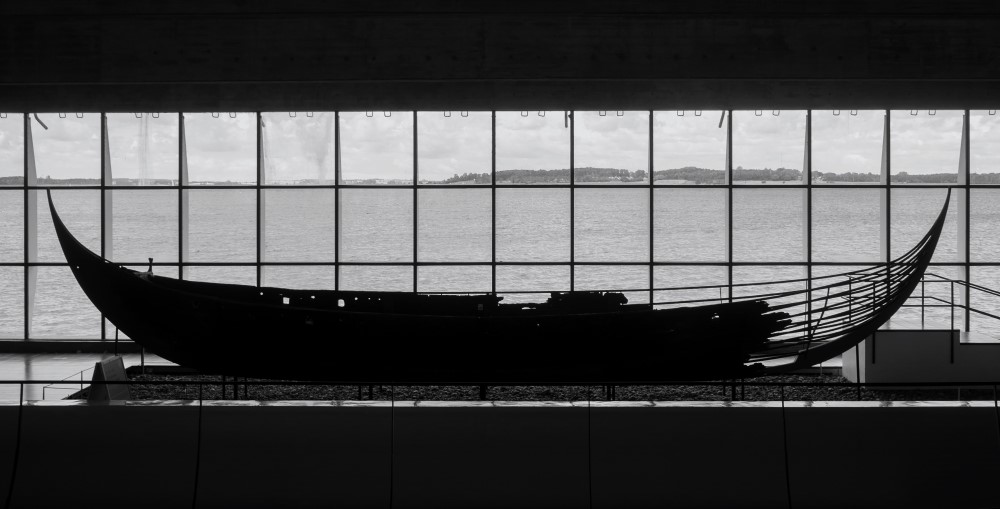 Viking Ship Museum in Roskilde
Step back in time 1,000 years to the Viking Age that defined Scandinavia in Roskilde, a pretty train ride from Copenhagen. The Viking Ship Museum in Roskilde opened in 1969 as a maritime museum that covers the ages throughout Danish history, from the ancient Vikings to the medieval seafaring Danes that set out by ship to explore the world (just like on Netflix.)
Not only do they have a reconstructed Viking ship there is also a display of other boats, and detailed displays and talks on everything since the Viking Age to modern ships. Not only does the museum tell the history, but there is also the chance to go sailing. Entrance is from 80 DKK for students up to 160 DK for an adult in peak season, open Monday - Sunday till 5pm.
For more great ideas of things to do check out our blogs on activities and events taking place in Copenhagen or ask our super staff at the reception at Copenhagen Downtown Hostel for their favourite places to go and tips on what to see.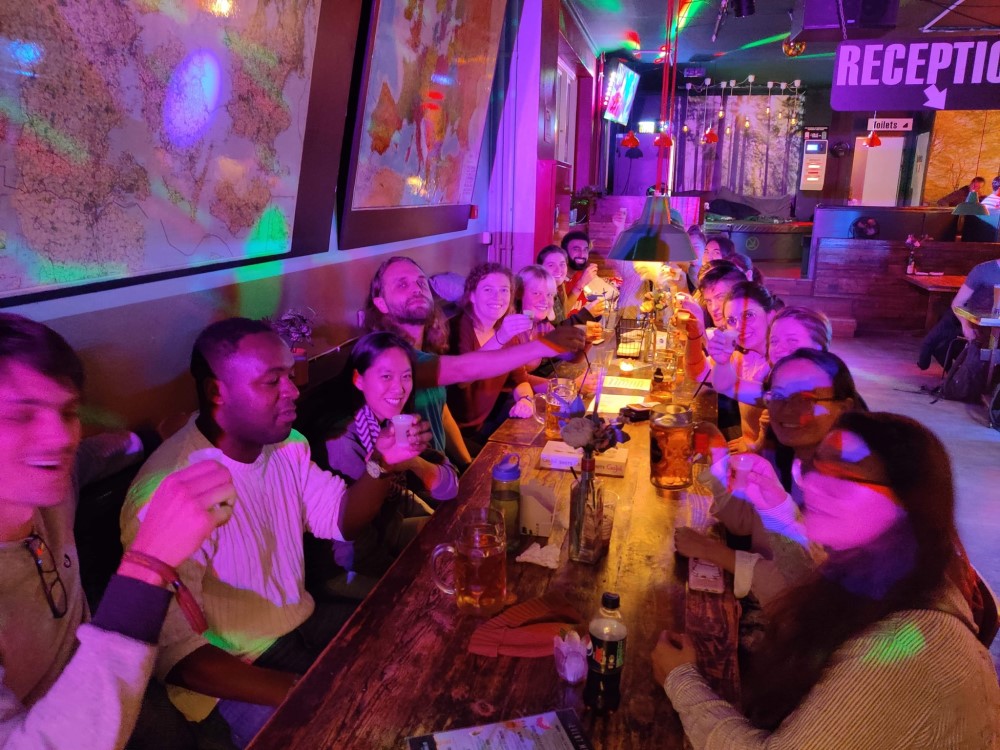 Stay Centrally With Us in Copenhagen
We have the best central location for enjoying the city, and perfect for a short break from the central station out of town. Our downtown location means we are accessible for the best sights of the city and for transport further outside the city.
Enjoy our cosy atmosphere, international bar, party nights, live music nights, happy hours, and chill out room! All in a retro design hostel and bar with friendly staff and a great crowd of backpackers and locals.
We are also part of the Europe's Famous Hostels network, being the hostel of choice for the Genuine Backpacker, as part of a network of over 30 hostels across Europe. Find out more about Famous Hostels here www.famoushostels.com Copenhagen Downtown is a proud member of Famous Hostels - stay with us for a #GenuineBackpacker experience.