Hit the Beach in Copenhagen This Summer
The temperature is rising, and we can't wait to get our swimsuits on, it's time to hit he beach and enjoy summer in Copenhagen! Yes - it gets hot in Denmark, yes - we love ice cream, and yes it's that time of year again! Get yourself ready for cooling down in the clean harbour pools or our spacious sandy strips just a stone's throw from the city centre. It's going to be a beautiful summer.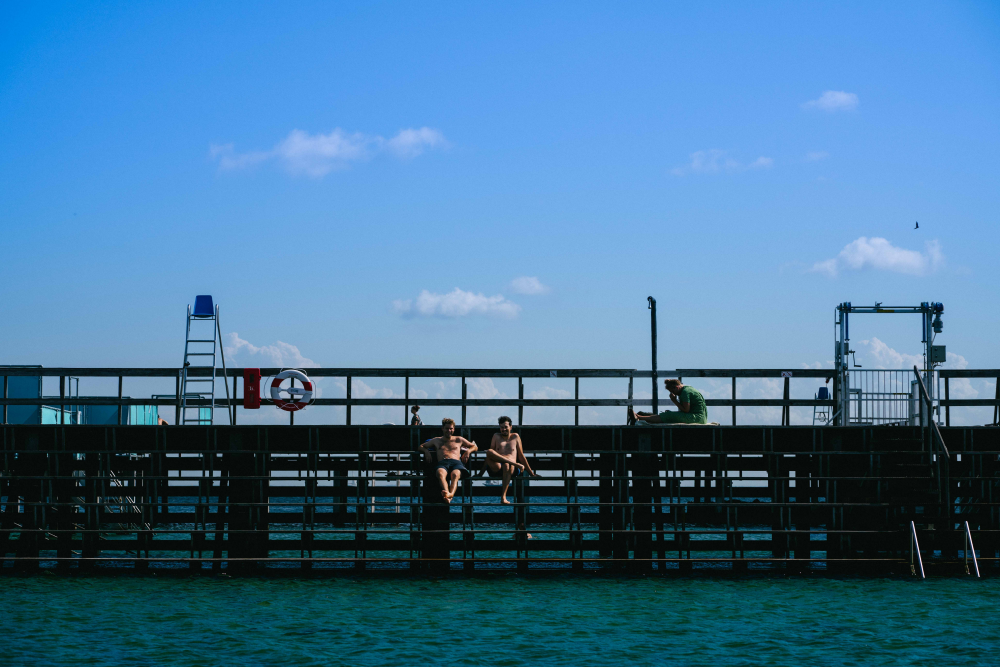 The most popular and super spacious beach just on the outskirts of the city can be reached in just a few metro stops at Amager, or even by bike if you're enthusiastic, or check out the Harbour baths right in the city centre that are open all day and all night. For those who like a little more adventure you can go further out of town and visit Hellerup Beach just to the north of the city, or to Hundige Strandpark near the ARKEN Museum of Modern Art. If you're only visiting a short while then make the most of our city beaches where you can soak up the sun, fun, and make like a local.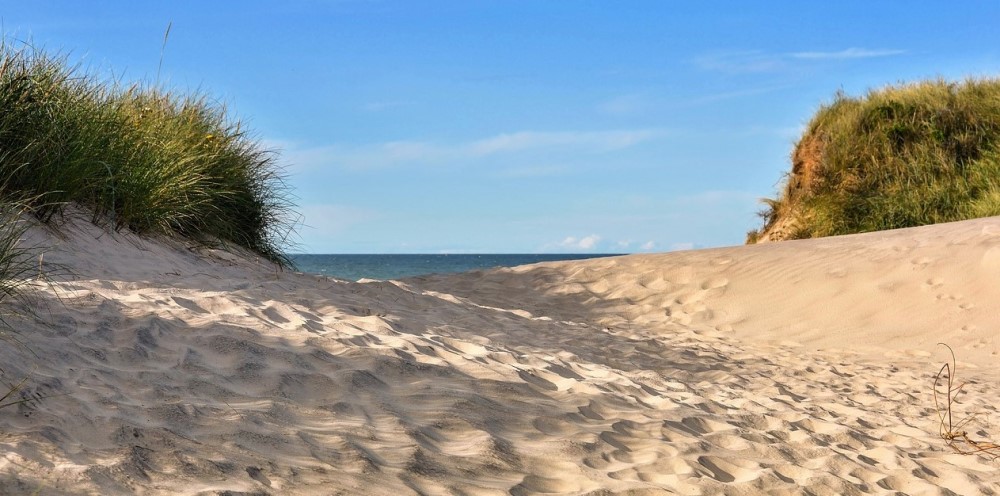 Amager Strand
This beautiful natural beach is popular with locals and tourists alike, and there is plenty of space along this 4km stretch of sand for everyone. An extra bonus to Amager Strand apart from its natural beauty is that it's really simple to reach by metro from the city center (10-15 minutes on the M2 towards the airport) or by bus or bike along the waterfront. With a backdrop of scenic trees, you can walk from the station to the beach front past the lagoon and ice cream vendors.

The beach front here does get busy with locals in summer, but there is plenty of space between the sand dunes, lagoon, and long swathe of sunbathing space. Enjoy the warmer shallow water in the lagoon, which is suitable for water sports like paddle board SUP or kayaks or beginner swimmers as there are no currents here. The beach front is followed by a long promenade you can walk, bike, or skate along, and the sandy beach is dotted with piers which are ideal spots to jump into the water from or take a break on the deck and enjoy the view of the windmill park. The lagoon side is more sheltered and shadier on a hot or windy day, and a shorter walk from the metro station.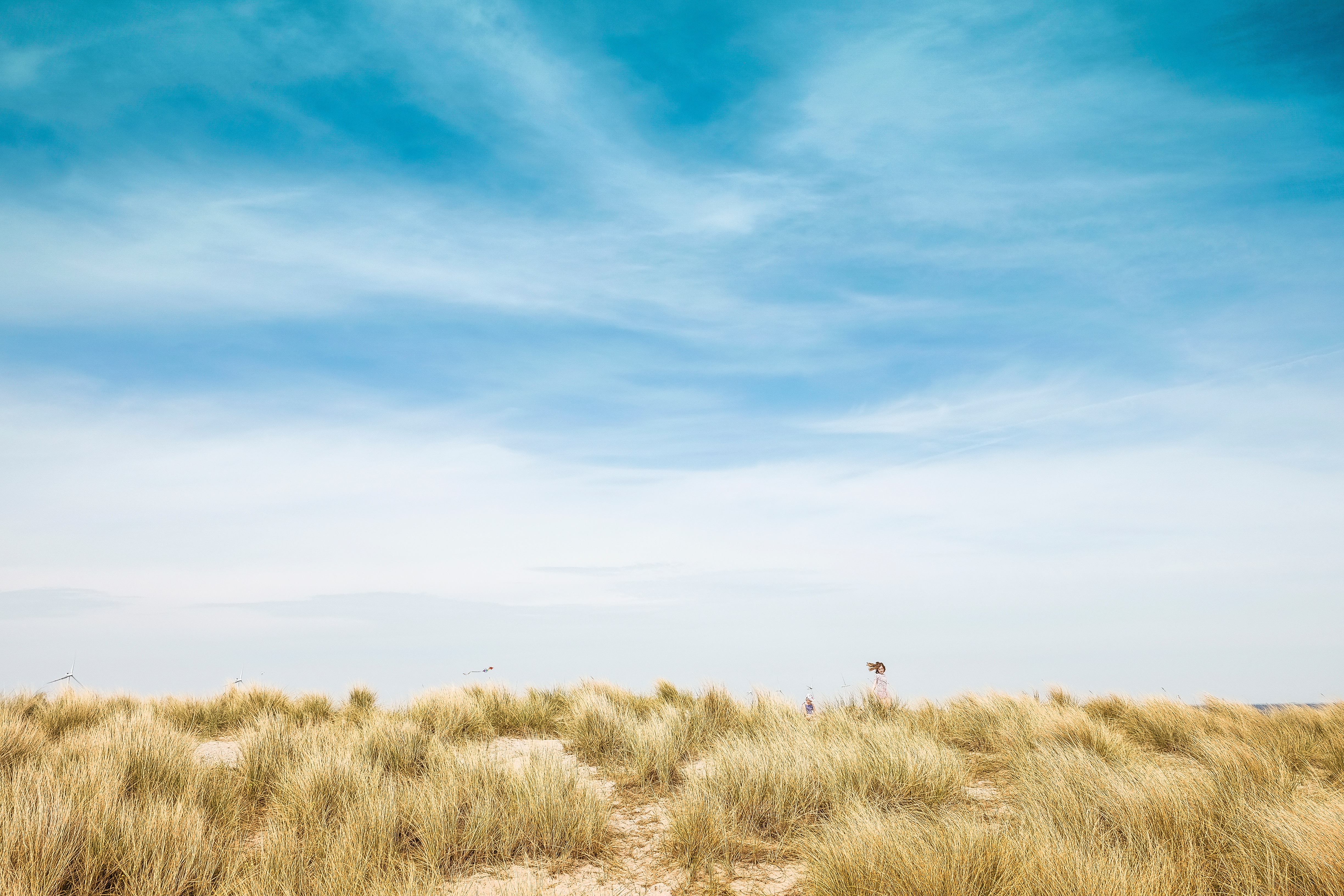 This beach is the perfect place for a picnic, so stock up on snacks at the local supermarket or the food markets in Copenhagen and head here with your picnic hamper. There are ice cream shops for you to have a sweet treat, but not many restaurants on the beach so you are best off being prepared. If it's windy then head to the lagoon so you can enjoy your picnic on the soft sand, there and watch the water sports and activities without too much sand blowing in your lunch!
We love this popular spot for its natural look with soft sand dunes and trees providing shade, and that it is so quick and easy to reach from the city centre. Amager Strand is just as popular with locals as a day out or just for a picnic, so you may find the beach here busy on a sunny weekend, but with 4km of sand, there should be space for everyone to enjoy a summer's day at this fantastic beach.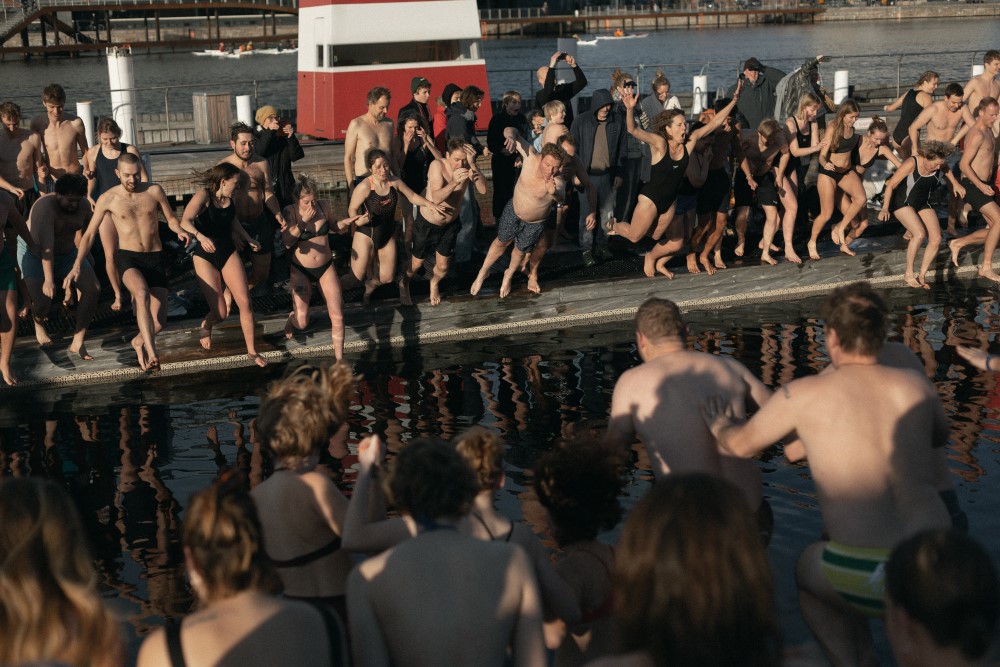 The Harbour Baths - Brygge Island
You wouldn't think that the city canals were the ideal spot to jump in, but the water here in the harbour baths is clean and cool – perfect to dive in on a hot day! The water is monitored daily, and the canal water here has been used to create bathing areas that are open all day for swimming, sunbathing, picnicking, and chilling out.

Just 10 minutes by metro from the city centre you can reach the Harbour Baths at Brygge Island, or hop on a bike. The baths are the perfect place for those who like a city swim with a view, and something totally original in Copenhagen to enjoy in summer. Opening from June until September, they provide the perfect spot to escape the heat, with areas for bathers, swimmers and just to have a picnic and enjoy the weather. The pools vary in size and depth, and there are also diving boards for everyone from the high divers to the beginners.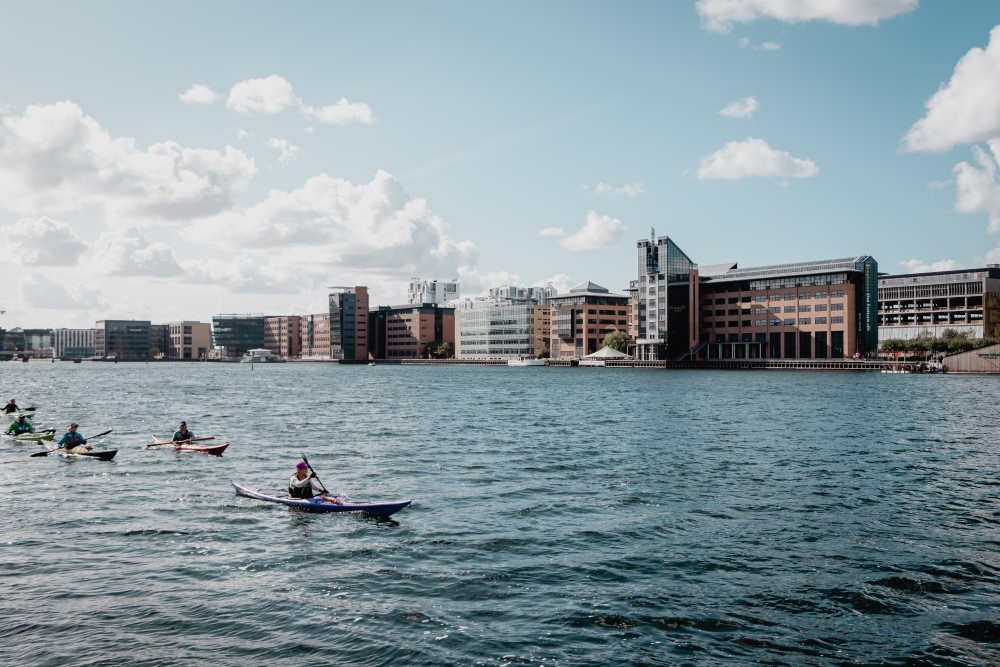 Get active with watersports in Copenhagen
A totally unique and refreshing way to see the city and enjoy the views is by taking a kayak around the canals. There are plenty of place to try this out, ask us at reception for recommendations of the best people to kayak with.

For kayaking on the lagoon at Amager or enjoying some stand-up paddle (SUP), or even windsurfing if the weather conditions are right, you can head just 15 minutes from the city centre and give this a go.
Bellevue Beach
This beautiful little beach was landscaped artificially in the 1930s to provide some space just outside the city at Klampenborg. Bellevue Beach is as pretty as the name suggests and has grass lawns leading down to white sand beach here, with trees that provide plenty of shade on a hot day. This beach is much smaller than the beach at Amager, and it's a bit further out as it's 10km from the city centre, but it is very scenic and popular with locals for a day trip. Even the changing rooms here were designed by famous architect Arne Jacobsen! You can reach the beach with a short walk from Klampenborg S-train station and from Dyrehaven station. Find out more here.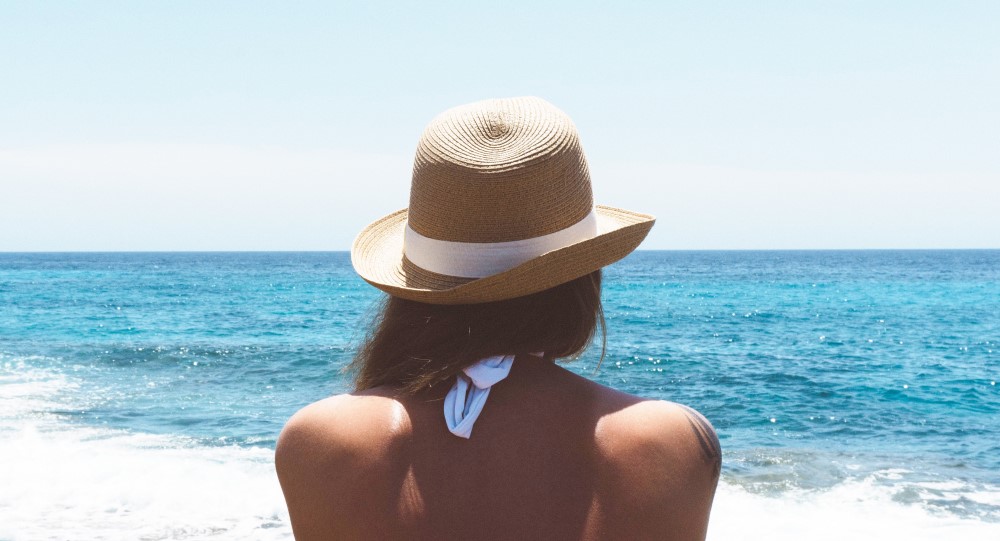 Svanemøllestranden
This little local beach isn't as scenic and beautiful as the natural beaches a little further from the city centre, but for an urban beach (complete with a view of the power station), it works as a refreshing place to go right in the centre of Østerbro. Made in 2010 as a neighbourhood chill out spot, this beach consists of a long pier that stretches out 120m providing some deck area to relax or jump into the sea, and a little beach for sunning yourself between the promenade and the water. If you're central and want a quick dip, then this is the beach for you! It's about as urban as it gets so you can experience something very local!
If you're lucky enough to be in Copenhagen this summer, then check out our tips for the best beaches to enjoy and these cool water sport spots. For activities and events, see our blogs for things happening around town this summer.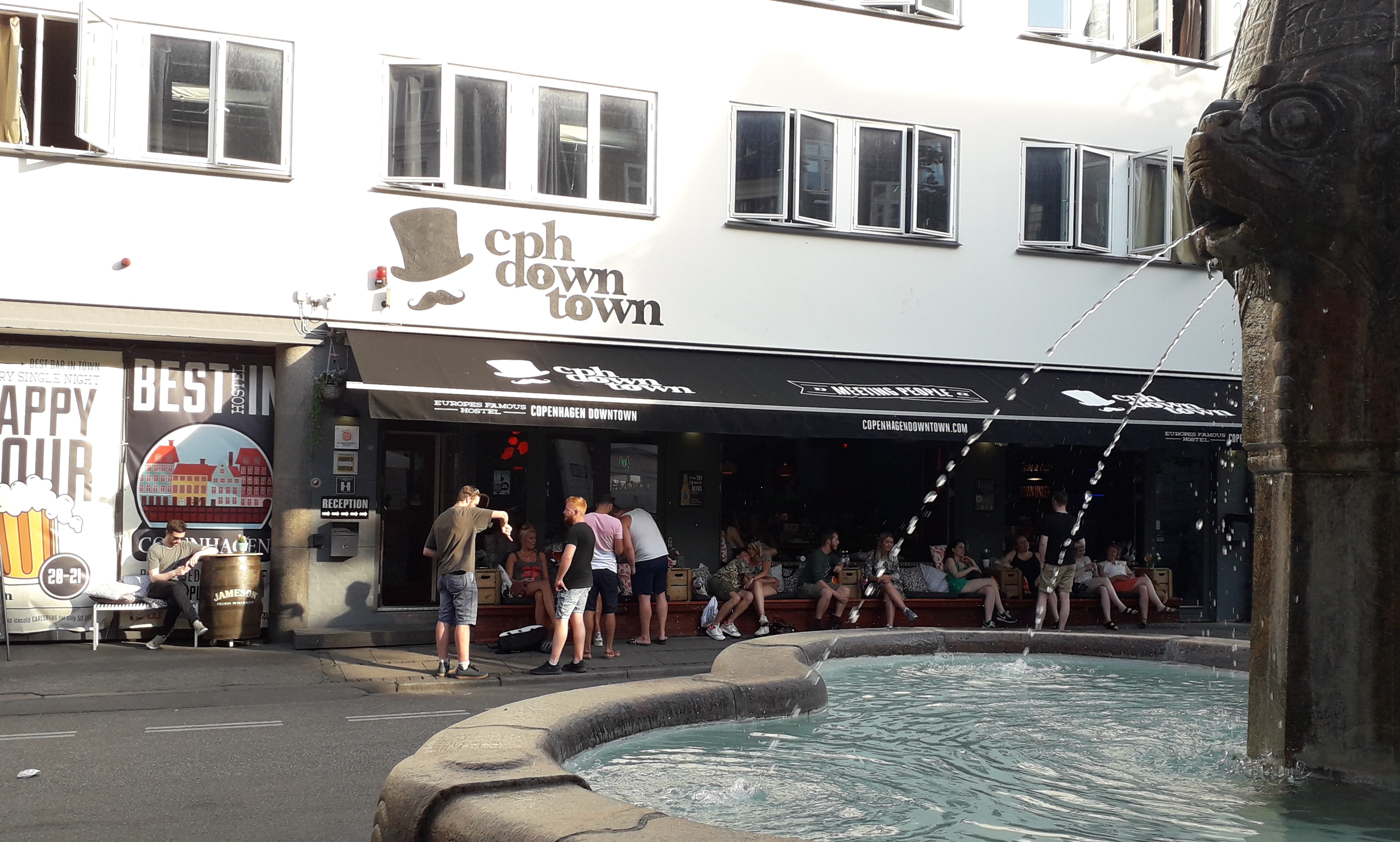 Stay With Us in Copenhagen
We have a beach! For our famous Full Moon Parties - with real sand, cocktails, and live music and DJS all night long. If you're lucky enough to be in Copenhagen for one of these epic parties then come along and join in the fun! If you love summer vibes then check out our happy hours and bar, we have the perfect drinks for you to cool off on our cocktail menu!

Book your bed with us at Copenhagen Downtown Hostel for the best party hostel in Copenhagen! We have a cool retro design hostel in the city center and a lively international bar, live music, parties, great atmosphere and awesome staff.We are also part of the Europe's Famous Hostels network, being the hostel of choice for the Genuine Backpacker, as part of a network of over 30 hostels across Europe.

Find out more about Famous Hostels here www.famoushostels.com Copenhagen Downtown is a proud member of Famous Hostels - stay with us for a #GenuineBackpacker experience.