With the famous Distortion Festival, the Copenhagen Marathon, Tivoli Gardens open again, Ballet and Dance performances, culture and art shows, and Mikkiller's Beer Celebration, there is certainly plenty happening in May in Copenhagen! Welcome in longer days and more sunshine - we hope - and enjoy the city coming to life as we leap into summer with music, long distance running, and plenty of beer. There are also awesome art exhibitions, Open Air Theatres come back, and the summer cultural programme begins.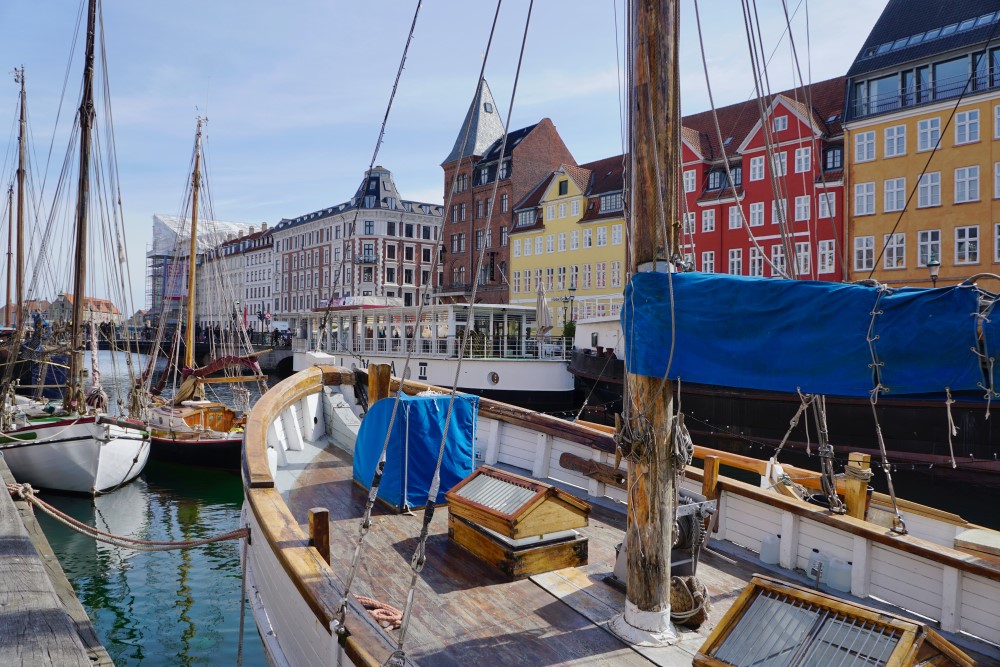 May is a great month to enjoy the vibrance of the city, with warmer weather and longer evenings, and plenty of events taking place to keep you entertained. Welcome to Copenhagen in May!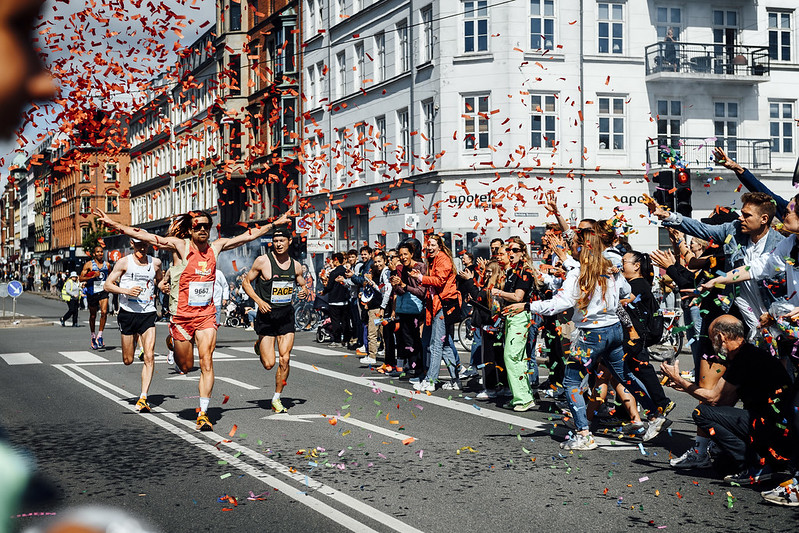 Image courtesy of Copenhagen Marathon and sparta.dk
Runners, spectators, an amazing atmosphere and more. Not everyone can run a marathon, that's for sure, but each year we are wowed by those who come from all over the world to compete in this gruelling event, taking part in a race over 42.195km through the city. Race day is May 14th and you will see over 12,000 runners winding their way through the city sights and past the attractions at some of the most famous and iconic places around the city. Copenhagen Marathon is a World Athletics Label Road Race, meaning it's one of the leading ones in the world and for professionals and beginners. Find out more here
Walk, jog, or run - this is Prince Frederik's way to get Denmark moving! So whether it is 1km, 5km, or 10km, get your trainers on and see the city in a different way. The run takes place in different ocations including Frederiksberg in Copenhagen and Nyborg. This is family friendly and much less training required than a marathon! More here
A different sort of marathon and endurance challenge.... This celebration of Denmark's favourite brew sells out fast, and tickets are certainly not cheap! But if beer is your thing, then Mikkeller's Beer Celebration might be just the thing for you. There are a choice of tickets with different days and passes, find out more here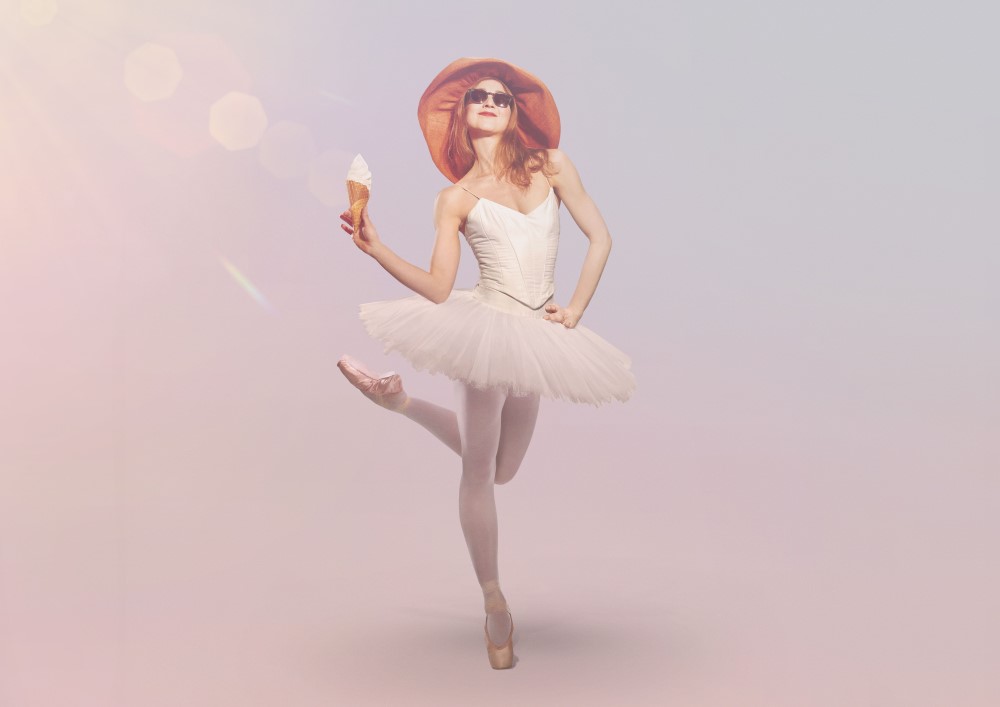 The Royal Summer Ballet, copyright Klaus Vedfelt courtesy of The Royal Theater press office
The Royal Theater - Dance, Drama, Opera, and Ballet
Dyrehaven Deer Park Theatre
Just to the north of Copenhagen are the woods of Ulvedalene, at Jægersborg Deer Park. In this setting you can see the dramatic mythical "Ragnorok" from 19th May to 1st July, as the battle of the Norse gods and the giants. here you can see Loki, Odin and friends in a turmoil of war and chaos. Note that this is a performance in Danish, but the dramatics can be enjoyed by anyone in this astounding setting.
The KGL Theater has performances throughout the summer, with beautifully choreographed ballets to comedies and musicals. Check here for a full list of what is on at The Royal Theatre, The Royal Opera House, the Royal Playhouse and The Old Stage. See "Witch" musical that portrays the 17th century witch hunts that women endured, or laugh along with "No Bullshit" comedy as this playful look at the modern man is dramatizes on stage, or "The Inheritance" which is a drama in two parts over two evenings. For Opera the magic of Verdi's "Aida" love and war story will be sung, and "Gotta Dance" is the 1950s Hollywoodesque ballet that will be sweeping the floor. You can also catch the beautiful "La Traviata" at the opera house and fusion dance of the ballet performance of "Dans2Go" which rolls several experiences into one exciting performance. There are also concerts taking place, including The Royal Danish Orchestra's chamber concerts.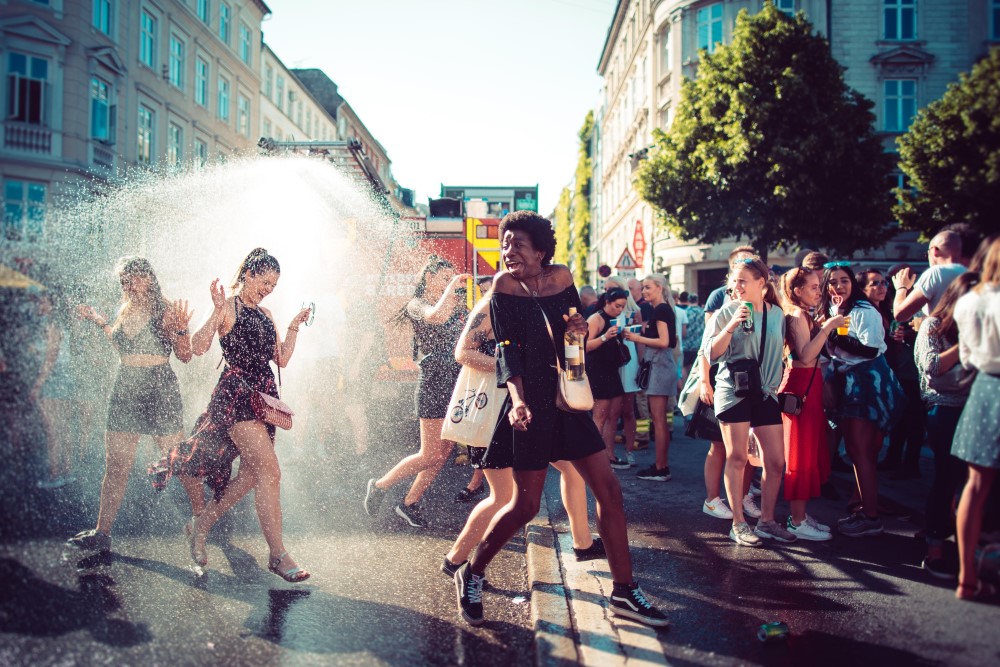 Image courtesty of Distortion Press Archive and photographer Andreas Holm
Celebrating it's 25th year, Distortion is back from 31st May until 4th June and it's going to be a big one! Bringing dance music and community vibes to the streets for the past 25 years, Distortion began as a neighbourhood bloc party that brought music and people together in improvised and sociable surroundings. That has now swelled to a huge street party festival, with events taking place over the festival weekend from the Thursday Street Party to the ticketed night time parites and the family friendly events at ActionHygge. There is something for everyone at this festival, from communal dinners to making art together, theatre and dance performances, and plenty of DJs and bands.
This festival is for anyone who likes dance music and a little organized chaos (the theme of Distortion has always been this) and you will find plenty of DJs and bands, including Danish acts and international artists too.
Get your tickets at cphdistortion.dk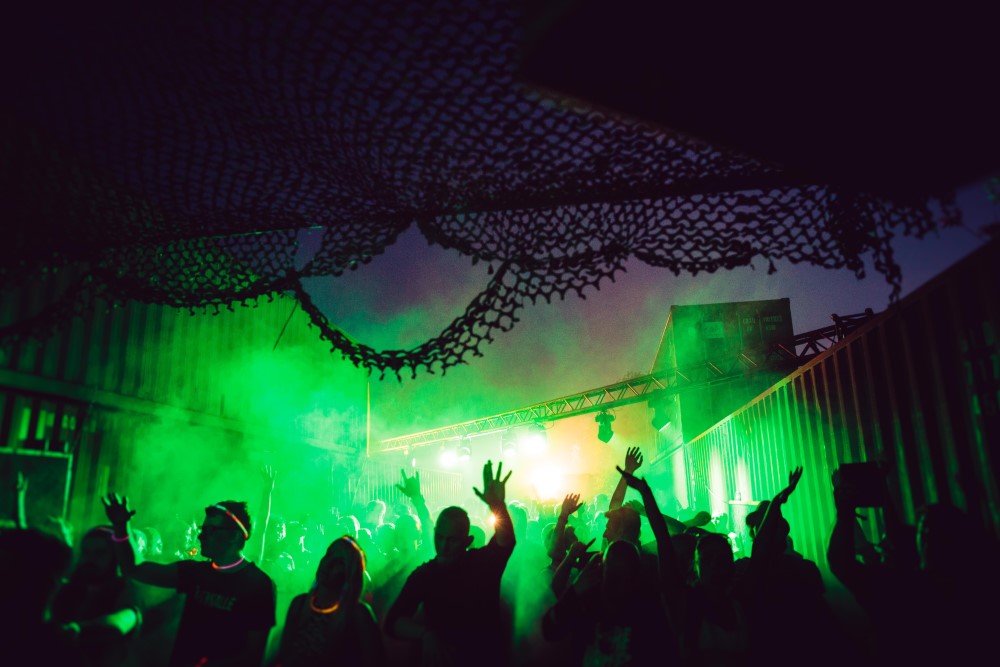 Image courtesty of Distortion Press Archive and photographer Andreas Holm
Last year tickets sold out to this 2-day rave, so if this is your thing, get your tickets fast! It begins 6pm Friday until 4am, then Saturday 6pm until 6am, whatever the weather!
Hosted at trendy Refshaleøen the weekend finale of Copenhagen's Distortion Ø festival takes place in this park area just across from the centre. The line-up includes artists from all over Europe and further including live sets from Germany's Monolink and Kollektiv Turmstrasse, as well as Belgian Charlotte de Witte, 999999999 from Italy, Anna from Brazil, Trym from France, Sama'Abdulhadi, Palms Trax from the UK, Eris Drew & Octo Octa, Moodymann, The Blessed Madonna and Honey Dijon from the US. Get your tickets fast for this late night dance experience.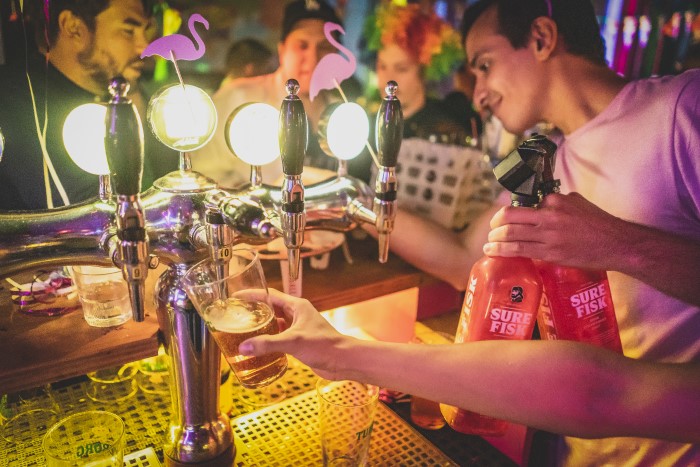 Party at Copenhagen Downtown Hostel
If you're a fan of great music, a party atmoshere, and happy hour deals, then get yourself to Copenhagen Downtown. The party doesn't stop after the Distortion events are over, here at Copenhagen Downtown we have an after party waiting for you in our very own bar. Our live music and event space Copenhagen Downunder has live music talent until LATE, and of course our upstairs international bar has a legendary happy hour as well as an international crows and crazily good themed parties. For Distortion weekend we go even further for our after parties!
Book your bed with us at Copenhagen Downtown Hostel for the best party time guaranteed - don't miss out on the fun. Come and enjoy our international crowd and the best hostel vibe in Copenhagen.

Header image courtesty of Distortion Press Archive and photographer Andreas Holm