What To See in Copenhagen This Autumn
Bye Summer! It's time to embrace the changing colour of the leaves and the cooler days, and time to get hygge! Autumn season is the best time to get your cosy vibes going on, and even if the nights are getting longer and the days are cooling down, there is plenty to enjoy outside around the city, and places to go on a rainy day.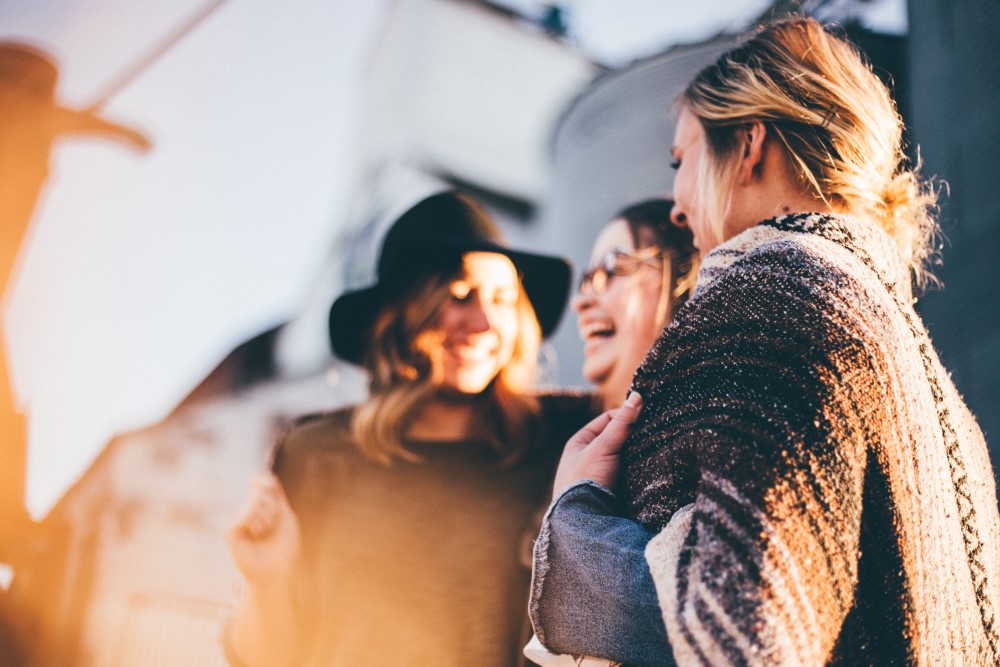 When the sun is shining then make the most of being outdoors – terrace cafes, bike rides, harbour walks and city parks. Wrap up warm and explore new neighbourhoods and waterways around town. Rainy day? No problem, there are plenty of indoor events taking place, and of course world class museums and galleries to enjoy – or just get into brunch and DJs for a Sunday chill. These are some of our favourite things to do in Copenhagen this Autumn.



Cafe Culture - Get Cosy
Pit stop in the rain? For a hot chocolate or fresh coffee to keep you warm, pop into one of these award-winning cafés around town, serving up all kinds of snacks, brunches, cofees and salad. There are three to choose from and they're great for some cosy coffee moments to warm up your day.
Torvehallerne Food Market
Food, drinks, restaurants, cafes, terraces in the sun, market stalls to explore. Torvehallerne is a double inside market with stalls and tables outdoors in between, so you can enjoy a visit whatever the weather. With over 80 stalls to discover, you will be tempted to try and buy a little bit of everything, from ice cream to fine wine. We love the tea selections, herbs and spices, Spanish tapas, super fresh sushi, great coffee, biodynamic wine, delicious pizzas and Danish cheeses.

Take a break here for lunch, coffee, a walk around or dinner. It's a great spot in the center, 2 minutes from Norreport station, and there's often lots going on around – our favourite people watching spot!



Autumn Strolls in the Parks
Enjoy the change of season with a stroll around one of Copenhagen's beautiful parks, or along the waterfront. A great way to experience the city and its architecture on a sunny day. Here is a pick of our favourite urban parks to enjoy some outdoor living in the city.

Østre Anlæg
Between the lush Botanical Garden with its plant houses of tropical species and the National Gallery of Denmark (SMK) you can enjoy a walk through this spacious park, with lakes and woodlands right in the centre of the city. On a cold day check out the cactus house in the Botanical Garden.
Fælledsparken
More of a nature park, located between the neighbourhoods of Nørrebro and Østerbro you can find this popular picnic park. In Autumn you can enjoy walking around the lake or along the pathways through the trees or check out the skate park or chill on the grass.
Frederiksberg Park

On the hill beside Copenhagen Zoo this park has plenty of spacious areas to enjoy, including the Chinese summer house and cute bridges over the lakes in the landscaped gardens.

Dyrehaven – The Deer Park
For a touch of nature you can enjoy watching the wild deer in Dyrehaven (the Deer Park) just 20 minutes from the center. Here there are over 2000 deer roaming around the forest that can be spotted strolling through the grass.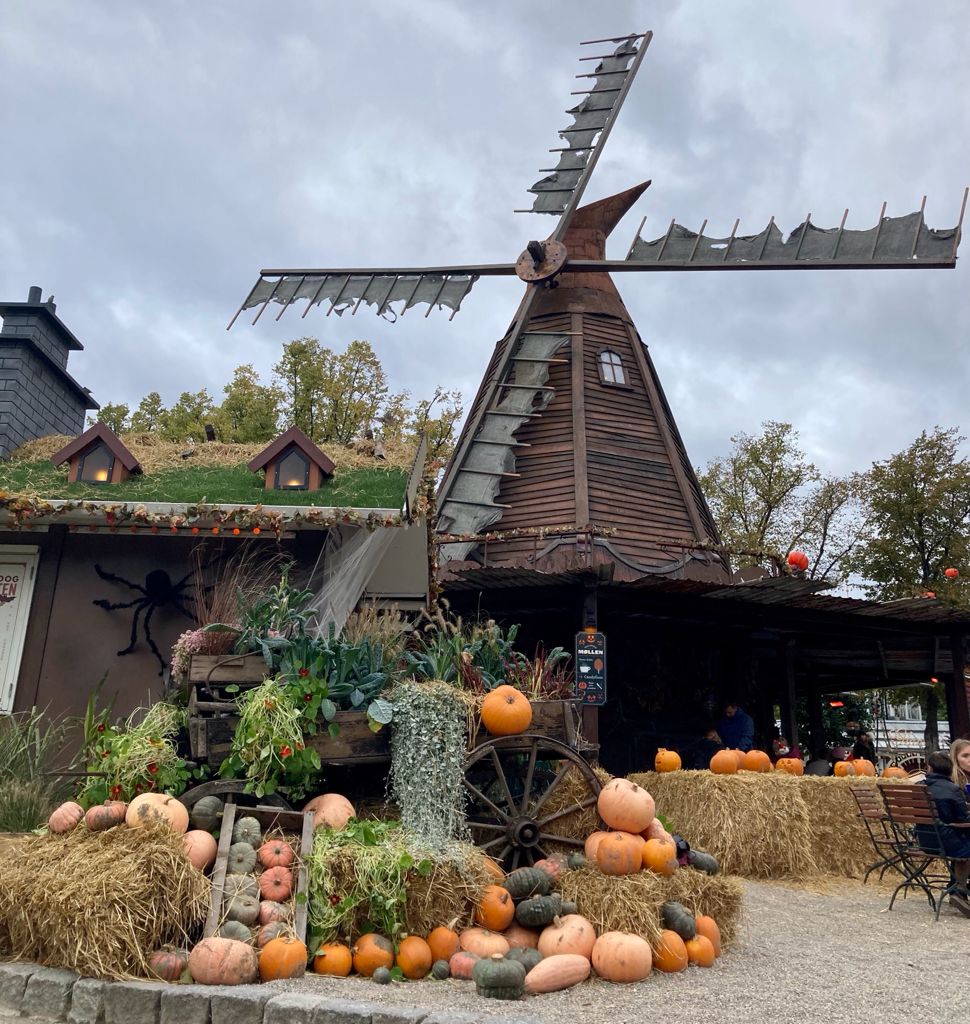 Tivoli Gardens and Theme Park
Tivoli is Copenhagen's most loved amusement park and is right in the city centre. Sensational in the fun up to Christmas with lights, decorations and market stalls, in October you can see the full Halloween spectacle and more pumpkins than you can count in a celebration of harvest time. There's the annual Giant Pumpkin competition taking place, a special Monsters Night and of course Trick or Treat at Halloween. Tivoli is great fun to visit with fairground rides (including some very high and scary ones!) along with shops, restaurants, and landscaped gardens to stroll around.
From 6th to 10th of October the Short Film Festival takes place in Copenhagen, now in its 9th year. Since 2012 the festival has taken place presenting a variety of short films, including animation, documentaries, horror, and far out whacky conceptual shorts. Think of it as an exploration in film media with some great experimental shots to inspire. Check out the programme here.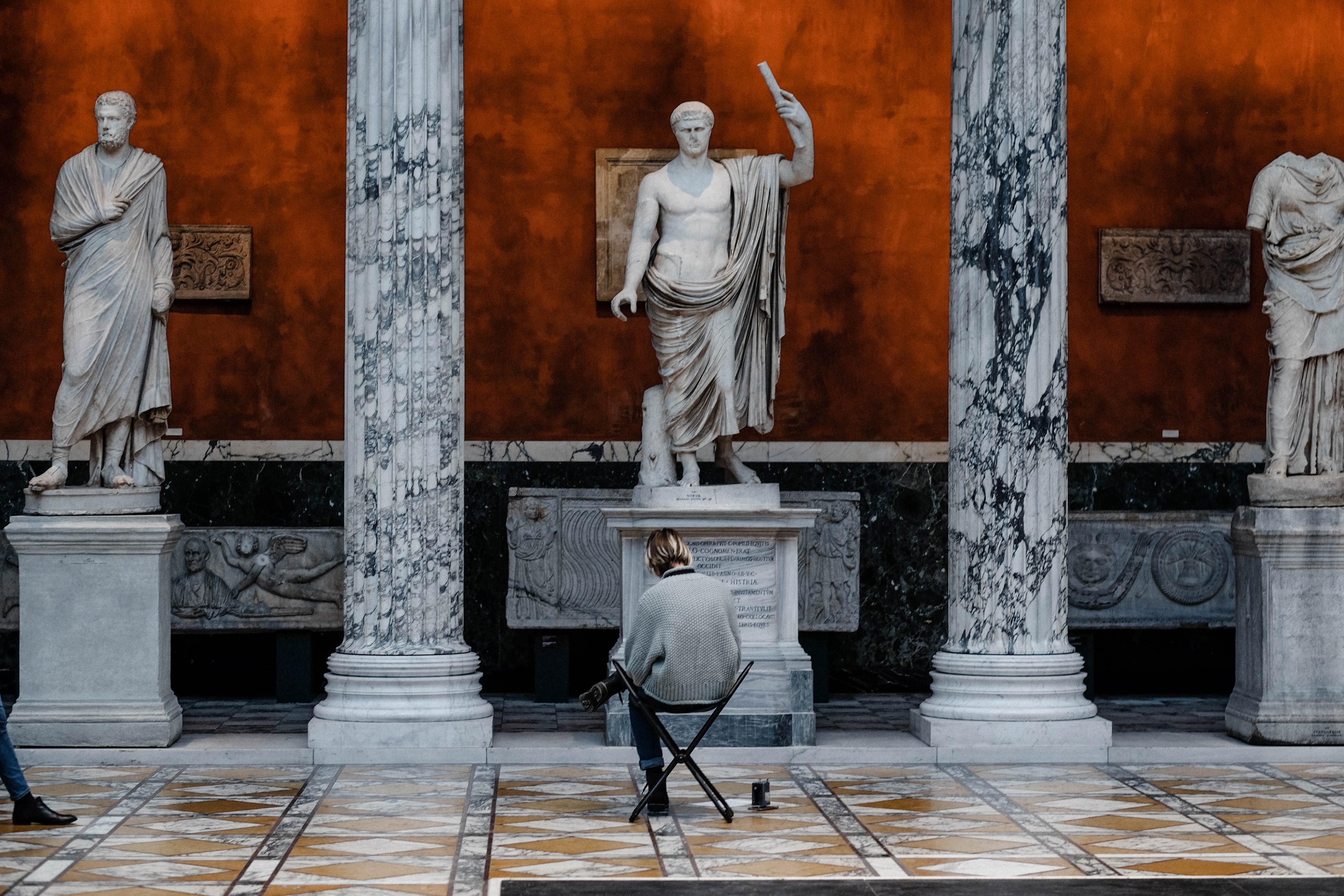 Museums and Galleries
With world-class galleries to enjoy, Copenhagen has some great museums and galleries for a rainy day, including the famous Ny Carlsberg Glypotek. Check out their websites for days for free entry and current exhibitions.
This famous collection of art is down to the Carlsberg foundation's cultural commitment to Copenhagen, and it is huge. There are artefacts, sculptures, and paintings from all over the globe, including an impressive collection of Egyptian art. Alongside Roman sculptures and French Masters there is also a collection of Danish art and temporary exhibitions to view. We love the peaceful indoor garden where you can sit among the plants under the atrium. And it's right by our hostel!
Free on Tuesday, closed on Mondays. Opening hours 10am to 5pm
With over 260,000 paintings depicting art through the ages SMK has the nation's largest art collection. There are paintings here dating back to the 14th century and the Danish royalty expanded the collection over the ages to span 1300 to 1800, including much European art from Rembrandt and Picasso. Most of the pieces here are from Denmark's own masters with a collection of the Golden Age of Danish art (1800-64). There are four main permanent collections ongoing including Danish and Nordic Art.
Open 10am to 6pm every day (8pm on Wednesday)- closed Monday.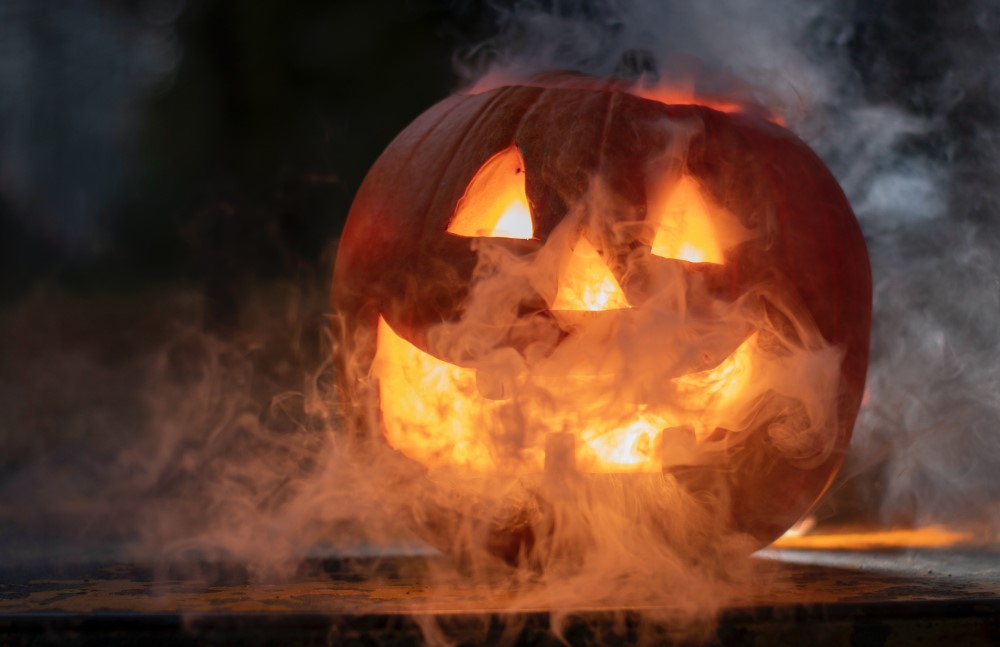 A little outside town with a 40 minute train journey, this avant garde modern art gallery is well worth the visit. It is internationally acclaimed and has exhibitions that rival most European capitals. The building itself is a work of modernist art, with glass galleries and a sculpture garden with views from the beach front to Sweden on a clear day. There is a permanent collection including Giacometti sculptures and impressive temporary exhibitions year-round. Take a break in their cosy café with sea views.

Closed Mondays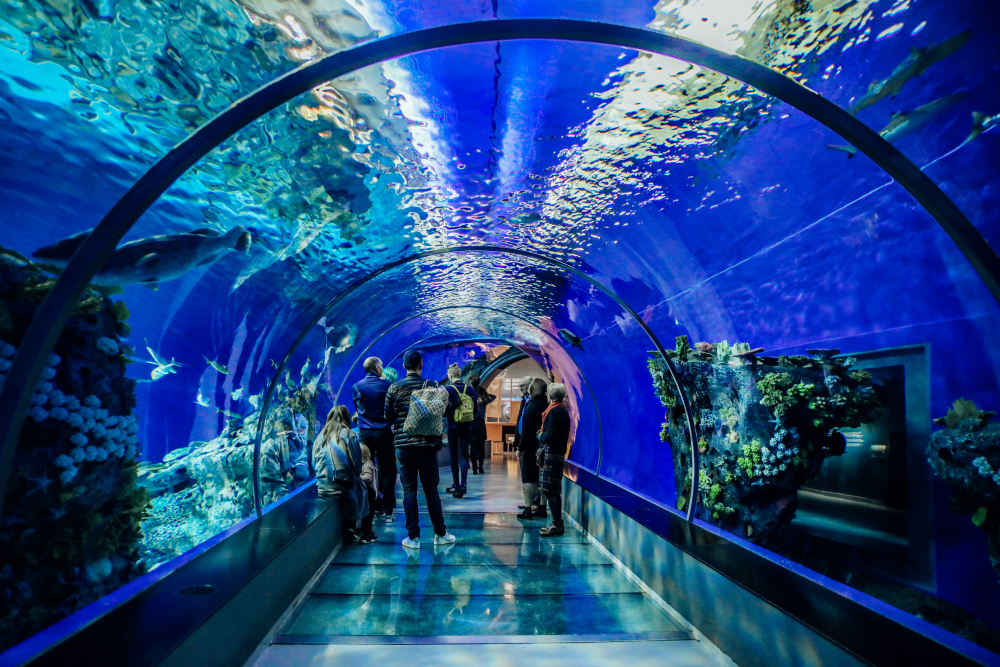 Aquarium visits at The Blue Planet - Den Blå Planet
Den Blå Planet is Copenhagen's impressive aquarium on the sea towards Kastrup airport, flushed full of tropical tanks, reefs and marine life, just outside of town by metro or bus. This is the largest aquarium in Northern Europe, and there exotic creatures here from all over the world, as well as some local otters to watch being fed.

The aquarium is committed to conservation and science, so these animals are also here to help preservation in the wild. The favourites are of course the big sharks and rays which are housed in large tanks you can walk beneath, and there are also interactive activities like piranha feeding. Check their website for what's happening when and opening times.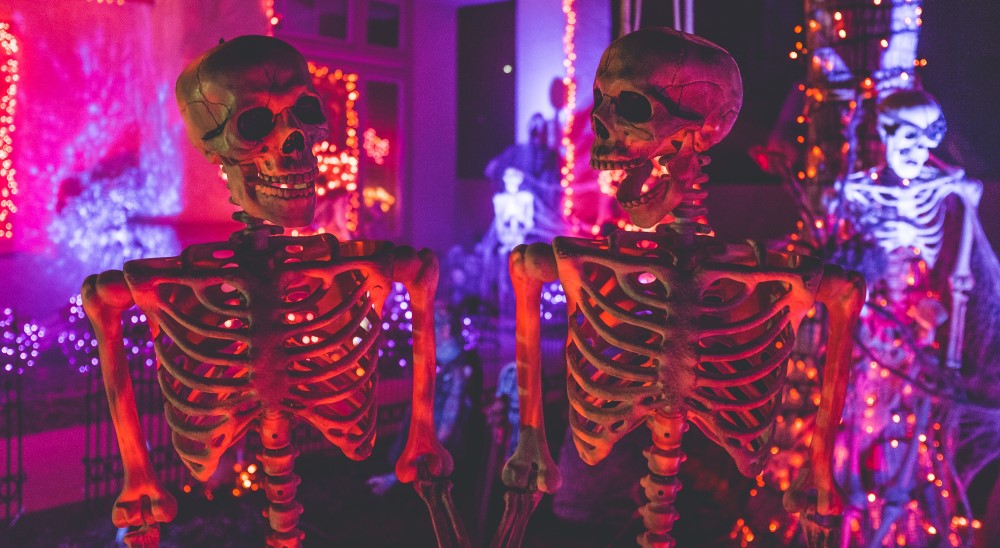 Autumn at Copenhagen Downtown
We have so many awesome events taking place this fall that you are going to have even more reasons to get cosy and enjoy our communal lounge and bar areas. The best happy hours, special deals on drinks, party nights, and of course our Halloween extravaganza!! Book your bed with us early to avoid disappointment.

It goes without saying that Copenhagen Downtown Hostel is the best genuine backpacker hostel in town: we have the best parties, the best staff, the best location, and the best atmosphere!! If you don't believe us, then check out the awards we have won each year from backpacker votes at Hostelworld!
We are also part of the Europe's Famous Hostels network, being the hostel of choice for a network of over 40 hostels across Europe. Find out more about Famous Hostels here www.famoushostels.com
If you're planning a trip to the city, then book yourself a bed at Copenhagen Downtown Hostel for the best fun and Genuine Backpacker experience.