What to see and do in Winter in 2020
Copenhagen can be cold in January but Danish people have big hearts, so come and enjoy the warmth as we have a hygge time! Winter may not be your favourite season in Europe, but it's perfect for a city break in the vibrant city of Copenhagen. There is plenty to see and do in the winter months and February in Denmark means the awesome Winter Jazz Festival and of course the biggest Fashion show in Northern Europe; Copenhagen Fashion Week. January also sees some exciting art exhibitions opening across the city, and there are lots of cultural sights to enjoy indoors where you can stay cosy. Plus, you can always decide to stay inside and make the most of Copenhagen's lively bar scene!

If you're lucky with some sunny days then you can make the most of walking or biking the city without the tourist crowds, and of course happy hour in winter is just as good whatever the weather! There are plenty of bars around the city to explore and enjoy a neighbourhood vibe. Scandinavia does winter properly, so wrap up warm and hope for a snowy time as you explore this cool city this winter.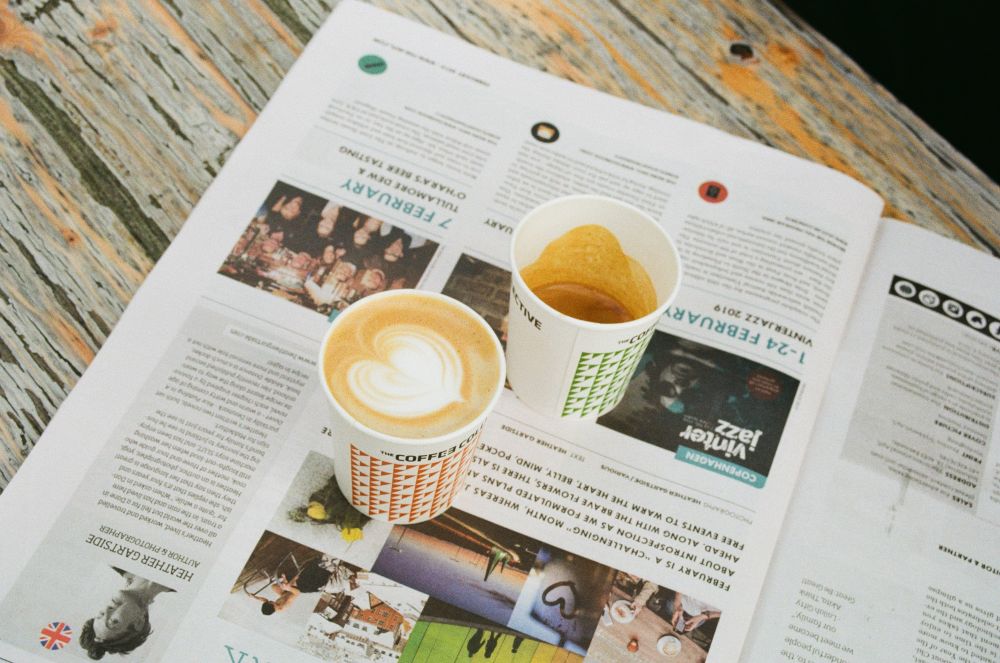 Where to Eat and Drink
There are so many cosy places to try awesome Danish and International food in Copenhagen that you will be spoilt for choice (and eating a lot). We love the food markets for the best place to try different things, and to do some people watching. It's also where the locals go; so check out Torvehallerne Market for the best in door market stands with all kinds of food, drink and delectable choices. There are several neighbourhood food markets to check out but this one is our favourite in nearby Norreport.



Open every day of the week there are 60 stalls to tempt you, from Coffee Collective's seductive brews to pastries, wines, olives, spices, tapas, fresh fish, sushi, ice cream, pizza, burgers, fresh bread and more. It's foody heaven, and you can stay inside to keep warm as you move around all the tasty treats.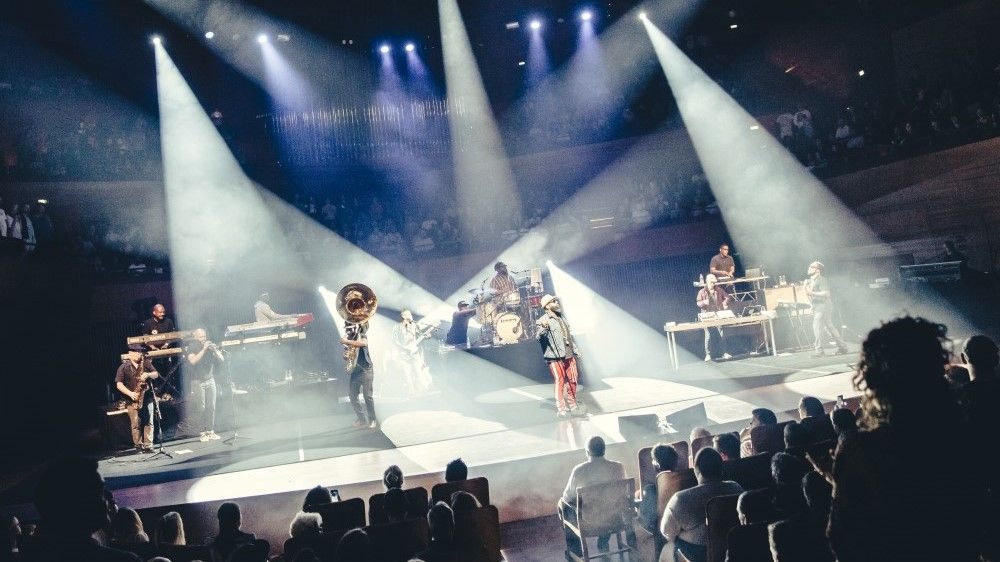 Copenhagen Vinter Jazz
6th to 29th February 2020
The Winter Jazz Festival swings into town again this February for its 20th edition and is packed with awesome live gigs to get you grooving. This is the sister festival to the popular Copenhagen Jazz Festival that takes place every July in the city and has done since 1979! Don't mistake this for jazz only, as the festival encompasses all music influenced by the genre, so expect some great big band, blues, swing, funk, soul and everything in between to explode around town for a whole three weeks! There is no theme, just great music, and a heady line up of national and international stars.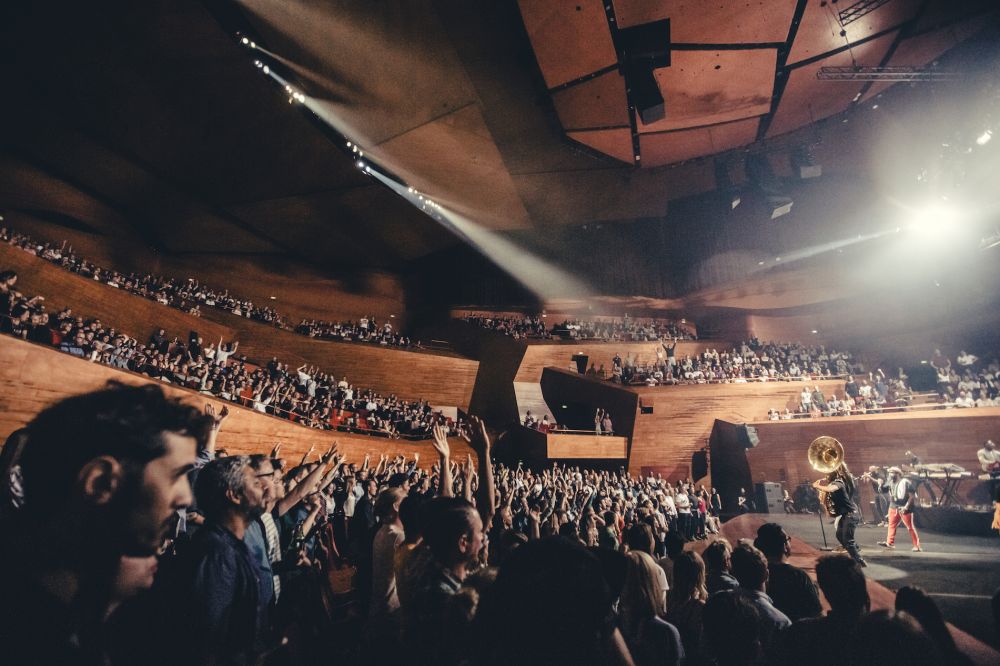 Vinter Jazz photos by Kristoffer Juel Poulsen, www.jazz.dk
If you're a music lover then this is an exciting time to visit Copenhagen as there are plenty of great shows to check out at different concert venues around the city and beyond. There are over 120 venues all over Denmark that host 600 concerts over the three week festival period.
The headline acts in Copenhagen include Monty Alexander, Moor Mother, Moses Boyd, Bona Fide, Enrico Peiranunzi Trio, DR Big Band & Annisette, Wynton Marsalis and the famous Chick Corea playing in Denmark's second city of Aarhus. Check out the exciting programme here for events hosting around town and ticket information.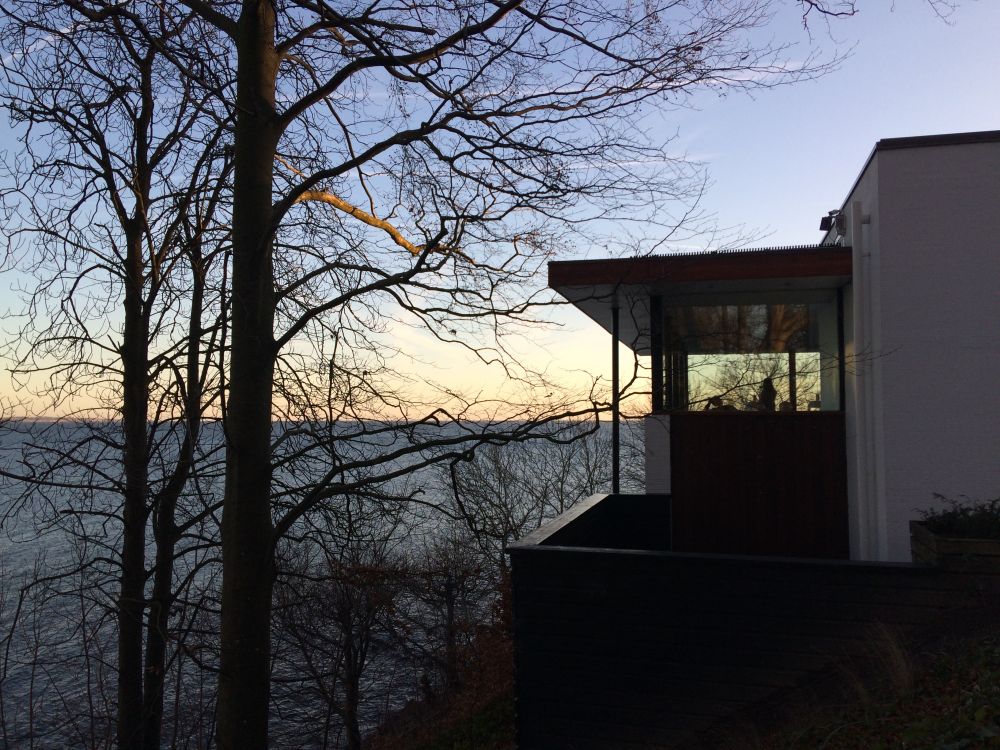 Exhibitions at Lousiana Art Gallery
Our favourite exhibition space for art in the whole of Denmark, check out this internationally acclaimed gallery just half an hour from Copenhagen city centre by train. The building itself is an architectural marvel with sculpture gardens leading down to the beach, and a view of Sweden on a clear day. With an impressive permanent collection of international art, including a room dedicated to sculpor Modigliani, there are temporary exhibitions here that are world class.
Leonard Cohen Exhibition
A Crack in Everything- A rare exhibition taking place over two gallery spaces, the Kunsforeningen GI Strand and Nikolaj Kunsthal until April, looks at a retrospective of famous Canadian crooner Leonard Cohen. For any music fans Leonard Cohen represents a huge influence on the music of his generation as he showed his genious as a singer, songwriter and poet. As you would expect from his music, this exhibition explores the complexities of the human condition, including suffering and desire. There is also a Listening to Leonard installation with his music covered by various artists.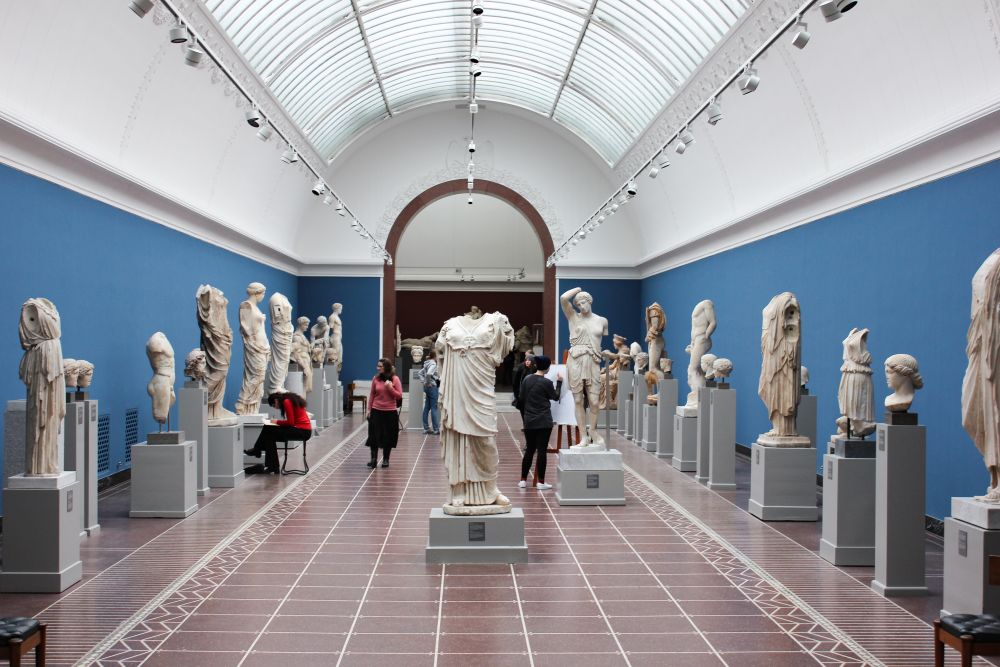 Copenhagen Contemporary Art Gallery
This awesome space is ideal for installation art and located in the trendy neighourhood of Refshaløen. The international art center is focused on showing emerging talent alongside established world stage artists, and with 7,000m2 of former industrial space, the gallery is ideal for video, performance and interactive sensory art. It's a great place to enjoy art as experiential and has carefully chosen artists that challenge perceptions of contemporary art.
Current exhibitions include Larissa Sansour until May, Carsten Horror until March, Ebbestub Wittrup until May, and installation work from Jacob Dahlgren until June 2020. Closed Mondays and Tuesdays, open late Thursdays. Entrance is 250DKK but 400 DKK for a couple. Students pay 125 dKK. Find out more here
Ny Carlsberg Glyptoteket
This renowned collection is a great place to explore on a rainy day as you can immerse yourself in centuries of art and artefacts from Ancient Egypt to modern history. There is a particularly famed collection of marble Greek and Roman art and some Impressionist paintings that are worth seeing. For Danish art there is a better collection at the National Museum (from Viking to Modern) but some important treasures from the Danish Golden Age can be found here. There is also the leafy palmed garden cafe in the interior that is a great place for a coffee in the sunshine, without stepping outside. Current exhibitions include Syrian art in The Road to Palmyra, and filmwork Antigone by Tacita Dean. Find more information
here.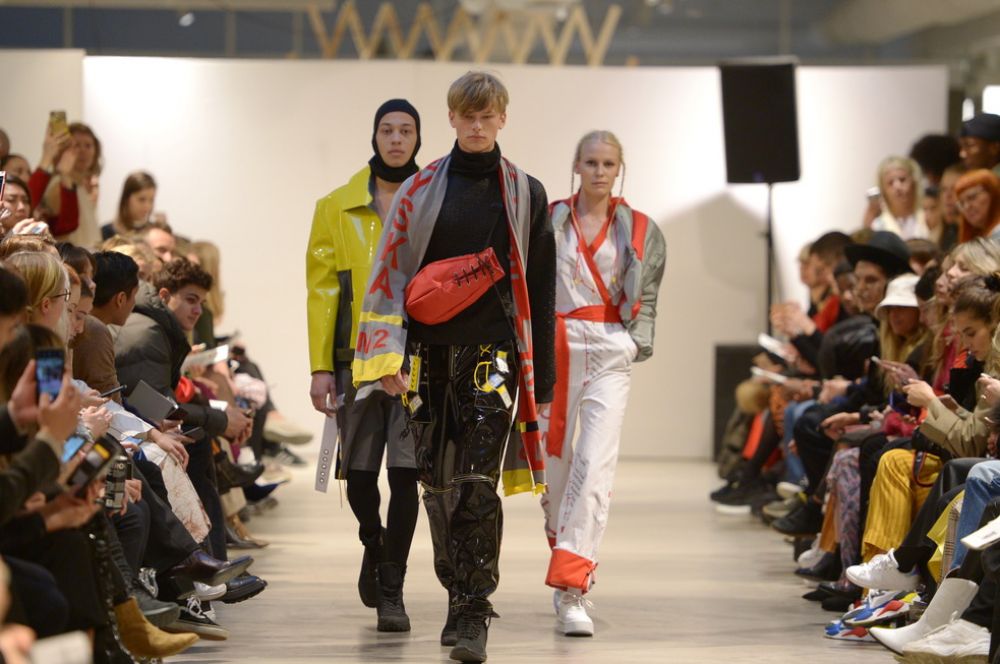 Copenhagen Fashion Week
Every fashionista in Europe will be excited to see what this Fashion Week releases for the Autumn / Winter collections 2020. The largest in Northern Europe, there are always cutting edge collections, fabulous parties, and industry talks and events to inspire and inform. This is a great platform for international and Scandinavian fashion designers, and a place that also showcases up and coming talent as well as established design houses.
Each CFW has the Meet the Nordics events to promote local Scandinavian designers and the Fashion Lab for upcoming talent. The opening show is the CPHFW X BOOZT Show Monday 27th January, and the opening Lab Show is Carcel on Tuesday 28th January followed by the official opening dinner at 8pm Tuesday (invite only). Other show highlights include Stine Goya, Michael Olestad, Rains, Soulland, Selam Fessahaye, Munthe, Wood Wood, Lala Berlin, MFPEN, Baum Und Pferdgarten, Henrik Vibskov, Soeren Le Schmidt, Ganni, Marlene Birger and Rodebjer. If you're into cutting edge fashion then don't miss out on the events taking place including workshops and the jewellery event.
Check out the programme here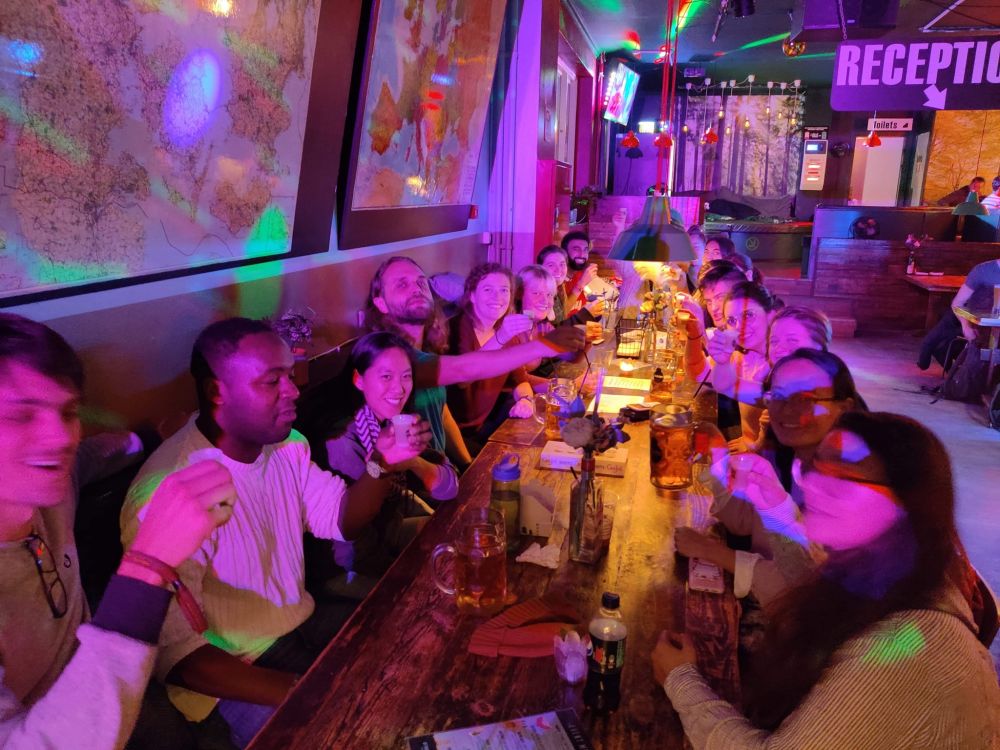 Book Your Hostel Bed at Copenhagen Downtown
There's plenty to do in winter as we gear up for Copenhagen Winter Jazz Festival and Copenhagen Fashion Week as well as all the cool bars and restaurants to enjoy getting cosy in! Get yourself here and book your bed at Copenhagen Downtown Hostel for the best international atmosphere, fun parties and a great crowd. Book direct for the best prices and deals here. Check out our friends at Famous Hostels for the best hostels around Europe for Genuine Backpackers. Find out more about their locations here. What are you waiting for??


Photos other than credited from CFW and Vinter Jazz are from Unsplash