Copenhagen: The Coolest City in Scandinavia!
Copenhagen is a vibrant city which is brimming full of creativity, food culture and friendly people - what's not to love? With the leading chefs in Nordic cuisine, famously cool Danish design, the Happiest People in the World, and avant-garde architecture; Copenhagen has long been the coolest city in Scandinavia, but there's even more cool stuff to check out in the city right now! Home to awesome modern art galleries, neon pink parks and alternative Christiania, it's not just cool bars and fancy food putting Copenhagen on the map. Check it out!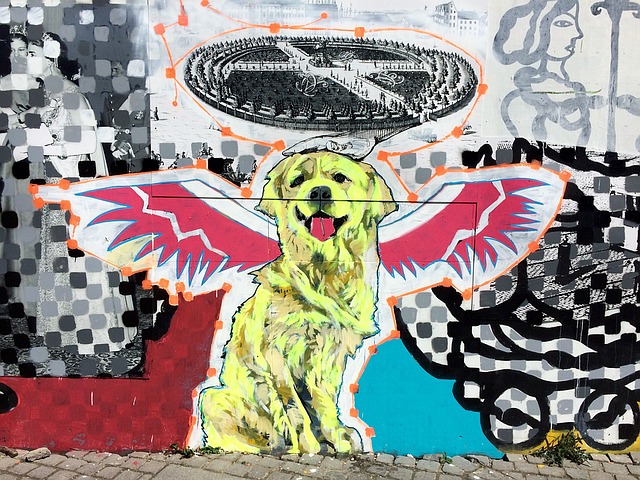 Christiania - the Freetown in Copenhagen

With a reputation for creative freedom, anarchy, drug trafficking (Pusher Street) and music concerts; Christiania's self-governing independent society was aimed at more of a hipped ideal of co-living and community, away from the rules of the Danish government. With half a million visitors a year (and no photos allowed!!), and its own flag, this creative community and neighbourhood have become well visited by tourists and an example of a liberated Danish society.

Christiania is unique and attracts many visitors and guests who are interesting in the alternative lifestyle that the residents there enjoy. It's big on arts, music, gay activism, meditation and yoga (and soft drugs), which has made it appear more of a hippy social experiment. There have been plenty of problems along the way with battling the Danish government and keeping out violent drug and biker gangs, but the area is now cleaned up as a sustainable and interesting neighbourhood.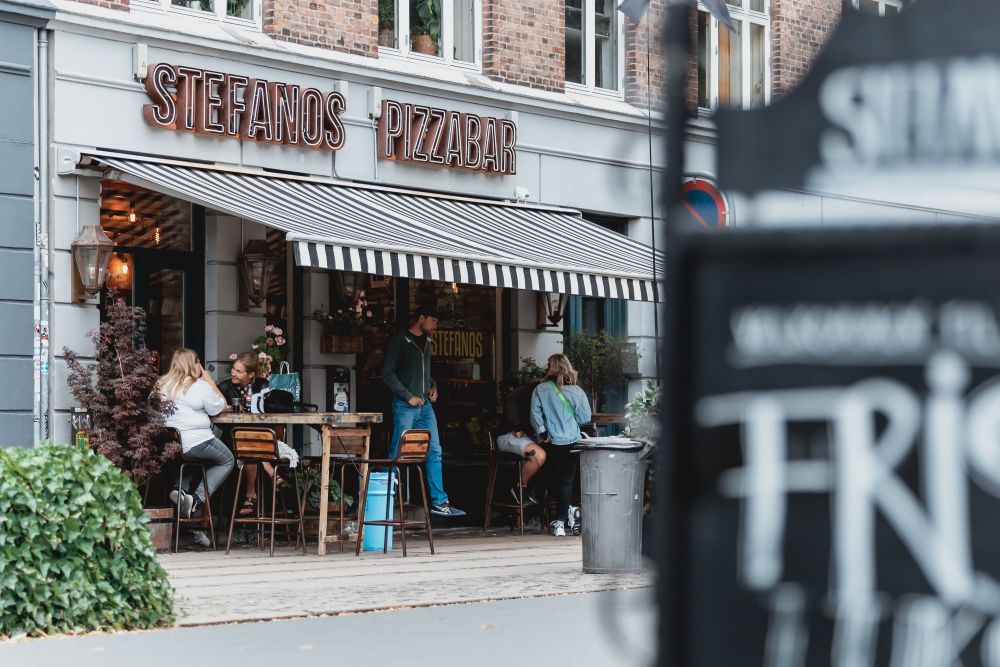 Cool Neighbourhoods: Norrebro & Vesterbro: Meatpacking District
Nørrebro is one of Copenhagen's most vibrant neighbourhoods, with an eclectic mix of students, families, and a big multicultural scene. Follow Nørrebrogade up, and don't miss the side streets - bakeries, sneakers, coffee, cactus, ceramics, vintage - there's plenty to look at. Great shopping, tasty food, and lots of creative shops and friendly people!

Vesterbo was previously known as the not so glamorous meatpacking district of Kødbyen, but has now been transformed to a hub for creativity, art and the coolest bars in town. Sounds like New York right? Correct - with a similar transformation to NYCs district of the same name, Vesterbro is now the best place in town to hit some late night bars, try the chicest cocktails and check out what's new in the city's art scene.
Christianshavn is a super cute neighborhood with lots of canals. This is also the home of Christiania, the famous freetown of Copenhagen that is still going strong. It's also located right next to Holmen, an old naval area that is getting a revamp with more cool things moving in by the day!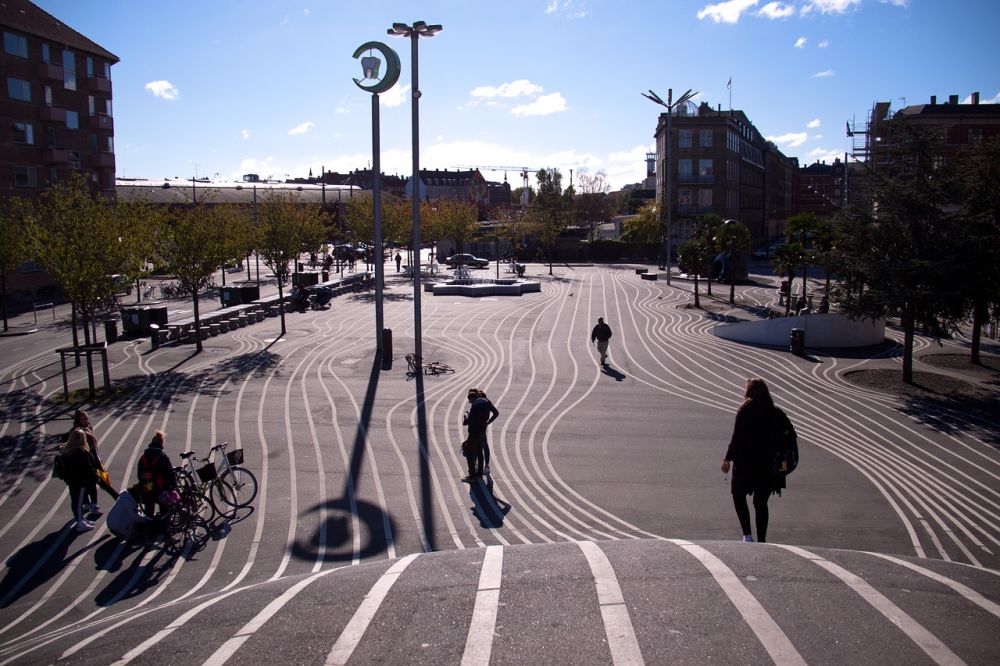 Superkilen Park
If you like the colour pink then get yourself to Superkilen for a vibrant look at the city's most colourful park. Located in one of the city's most ethnically diverse neighbourhood, Superkilen Park is a celebration of this multicularlism, designed to be a mix of futuristic geometry and global influence. It's divided into the Red Square, Black Market and Green Park, but mostly recognised by the hot pink, orange and red geometric shapes. The park was designed in 2012 and is now iconic for Copenhagen cool design and representation of international diversity. We love its bold design and neon pink!
Sustainable City Life
We love to be pioneers in sustainability in Europe, and our forward thinking means carbon neutral goals and sustainable architecture and design. Copenhagen was awarded the title of European Green Capital in 2014 and since then, more cycle paths and green spaces have been made! Our city is made for bikes- (and is also great for walking), and our green spaces mean you can enjoy breathing in the city and enjoying the environment!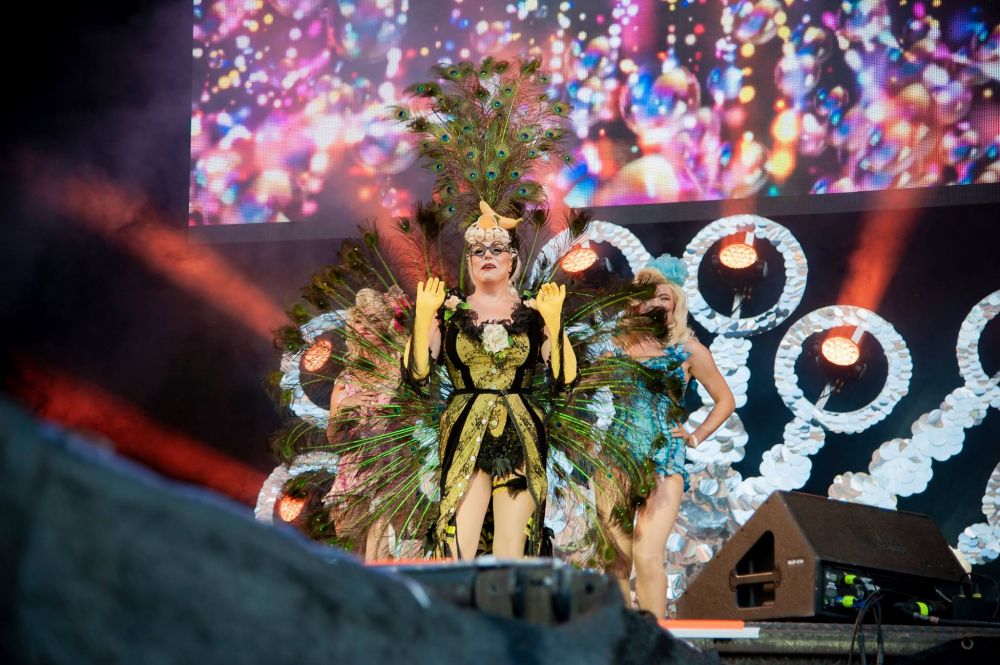 Picture from Copenhagen Pride 2019
The Best Street Parties and Festivals
If you were here this summer then you will know that there are music and art festivals all summer long (and some great ones in winter too). Whether you're looking for world class jazz or organised chaos in the streets - Copenhagen has a festival for it. Along with epic week long events like Copenhagen Pride, Distortion and Copenhagen Jazz Festival; there are plenty of parties to get you in the mood.
Refshaleøen Takes over from Papirøen
With the closing of the awesome Copenhagen Street Food market at Papirøen (Paper Island), the next big foody thing became the opening of Copenhagen Street Food at Refshaleøen in 2018. This is the new hub of Nordic cutting edge design and creativity. It's run by the same team and consists of 54 food stalls and bars in a outdoor space with great views of the harbour. Copenhagen Street Food now has a space three times the size and big enough for over 1,000 people to enjoy, so get yourself along to try some Danish and International cuisine with the locals!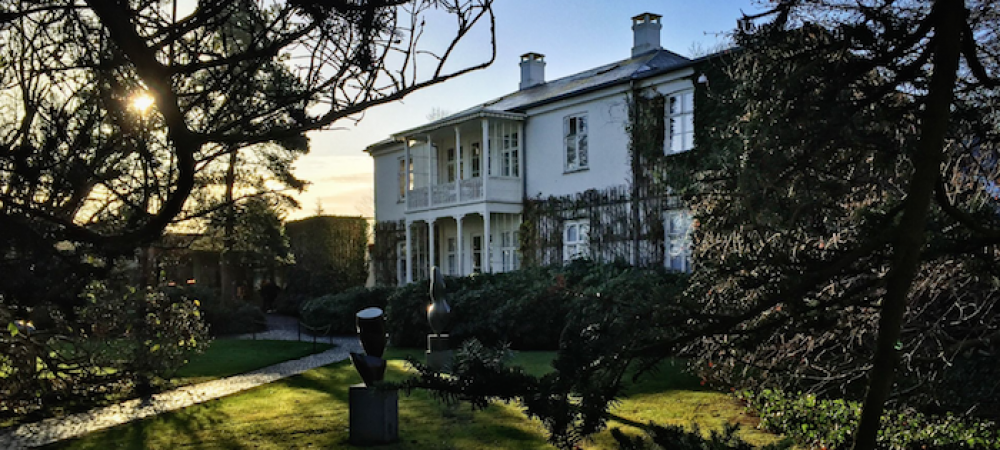 Probably the coolest art gallery in Denmark, Louisiana has world class artists on display in their modern gallery on the beach. It's a short trip from town on the train up the coast, but worth the journey to see famous works of art on display and to wonder through their sculpture garden on the cliffs. On a clear day you can see Sweden from here! The gallery setting is breath-taking and the building is a masterpiece in architecture itself!

There are touring exhibitions here along side Danish and European art in the permanent galleries. They also have an awesome shop full of Danish design goodies and a restaurant with Danish food and sea views.

Check out the installation art and light shows of Pipilotti Rist until the end of September, or the newly opened Generation Wealth . Catch Homeless Souls and Birgit Jurgensenn before the end of September also.

For the latest exhibitions and more information click here.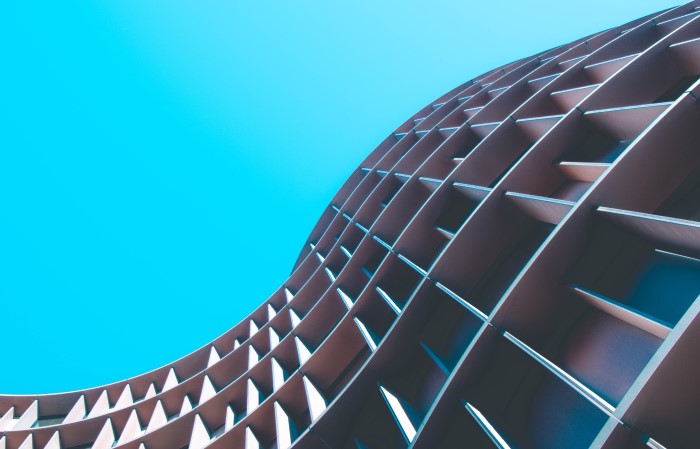 Torvehallerne Food Market
If you love good food make tracks for Torvehallerne Market in Nørrebro, one of Copenhagen's coolest neighbourhoods. Here, under glass, you can indulge in eating and shopping at 60 stalls offering a huge range of amazing foods, ingredients and local delicacies. There is outside seating which is heated in summer and makes for a great beer garden in winter, or prop up the bar at one of the little food stall restaurants. Here you can eat delicious pizza, authentic Spanish tapas or even sushi! Or sample exotic spices, aromatic coffee and outrageously good pastries and ice cream.
There are plenty of organic stalls and home grown local produce, such as the the urban farmers market - Omegn selling everything from cheese to sausage. Grab a coffee from the famous Coffee Collective and have a stroll around - there's plenty you can taste.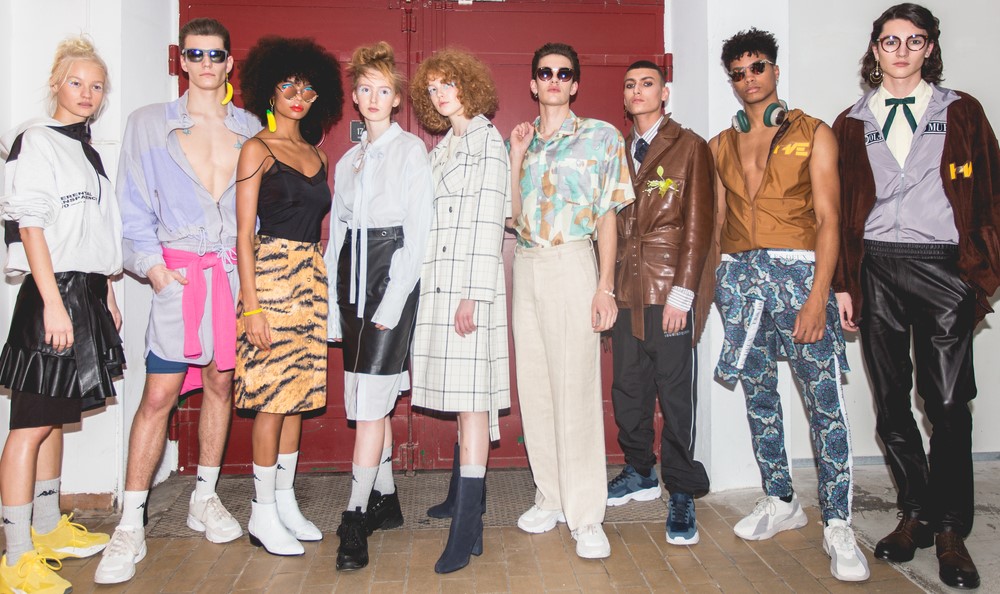 Photo courtesy of Copenhagen Fashion Week
The Danish Design Museum
The Danish Design Museum is a celebration of what sets this small country above the global competition. Here you can feast your eyes on a permanent collection of fashion, prints, drawing, posters and more. You can also pick up you own piece of Danish perfection at the excellent museum shop.
Check out the special exhibition on now that celebrates 100 years of Bauhaus - #Itsalldesign . There is an overview of the movement, the design, architecture and film and photography. Check it out.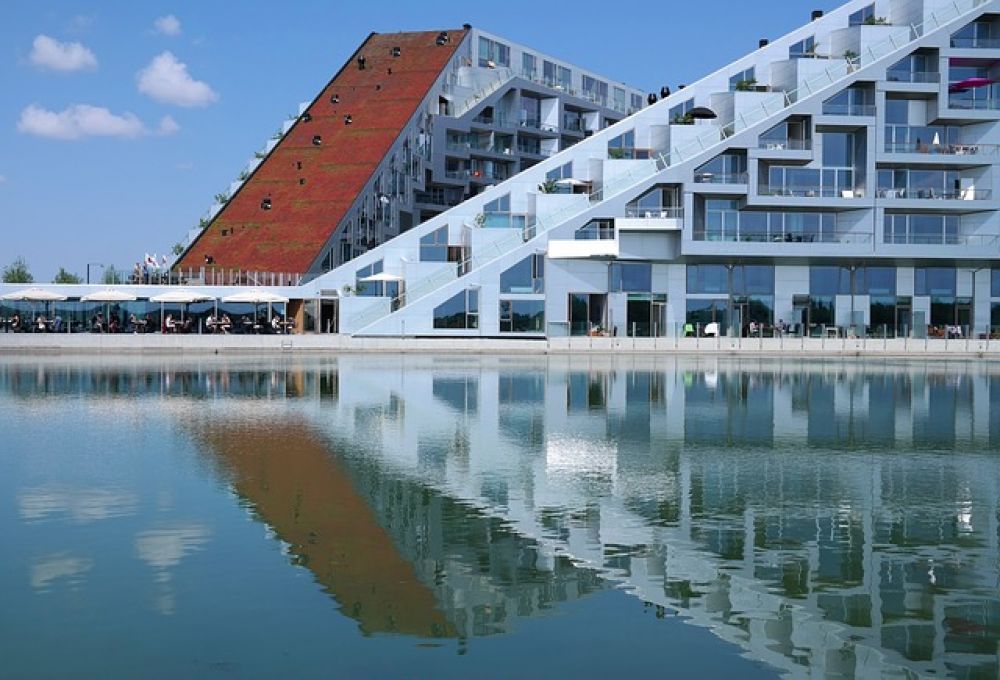 The Circle Bridge
The iconic Circle Bridge is a piece of innovative architecture with a purpose in the harbourside landscape of Copenhagen. If you love Danish design then come and interact with it! This is the perfect place to walk or cycle over the bridge created by award-winning Danish-Islandic designer Olafur Eliasson. The new bridge is made up of five interlocking circular platforms and masts which not only provides link between Christiansbro and Appelbys Plads but has made a unique space for people to slow down and take a look at one of the most beautiful cities in the world. For more information please click here.

Come and discover why this harbour city is one of the coolest destinations in the world!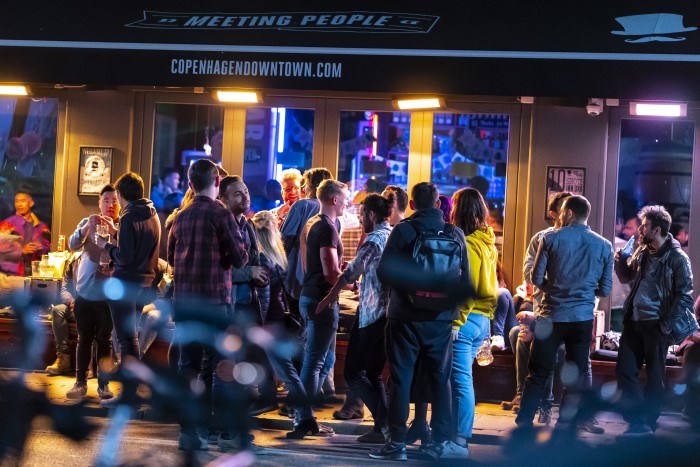 If you're visiting Copenhagen then make sure you book your bed in the coolest hostel in town - Copenhagen Downtown Hostel . With a cool Scandinavian retro design, you will love our friendly hostel and lively bar. This is a place to meet an international crowd in the city and find some of the best parties and events for backpackers. Book your bed here

We hope you enjoyed our tips on what's cool to explore in Copenhagen!