Weekly Events at Copenhagen Downtown Hostel
Here are Copenhagen Downtown hostel we put the "P" in Party Hostel, with a whole host of fun events planned that will knock your socks off! Love Beer Pong? Happy Hour? Who doesn't? What about Full Moon Parties with real sand, real cocktails, and real holiday vibes? We aren't kidding – we throw next level parties and put a lot of heart and soul into the best backpacker parties in Copenhagen.
Follow our Facebook pages to RSVP to events, and to find out the latest event details. Our events are all free to attend! You just bring the good vibes and money for your drinks. We have weekly events on our website and special events listed on social. Check us out, for Genuine Backpacker vibes. Here's what we are doing for you…



Weekly Events


Monday Night we kick the week off like everyone should – with some Karaoke! Starting at 6.30pm you can come and enjoy the "talent" or take part in our backpacker karaoke special. Who doesn't love an evening of entertainment like this? We will be getting all our favourite club classics polished and ready to perform… see you there!


Tuesday and Thursday is Live Music Night with our own famous guitar genius Morten! For those in the know, Morten has been our resident live music aficionado for 10 years as part of the Downtown Team. He is a human jukebox, with a repertoire of all the classic songs you're going to want to sing a long to. Expect some of the classics along with some requests. Live Music starts at 8pm and goes until the last person stops dancing on the table! Just kidding, until Morten loses his voice!!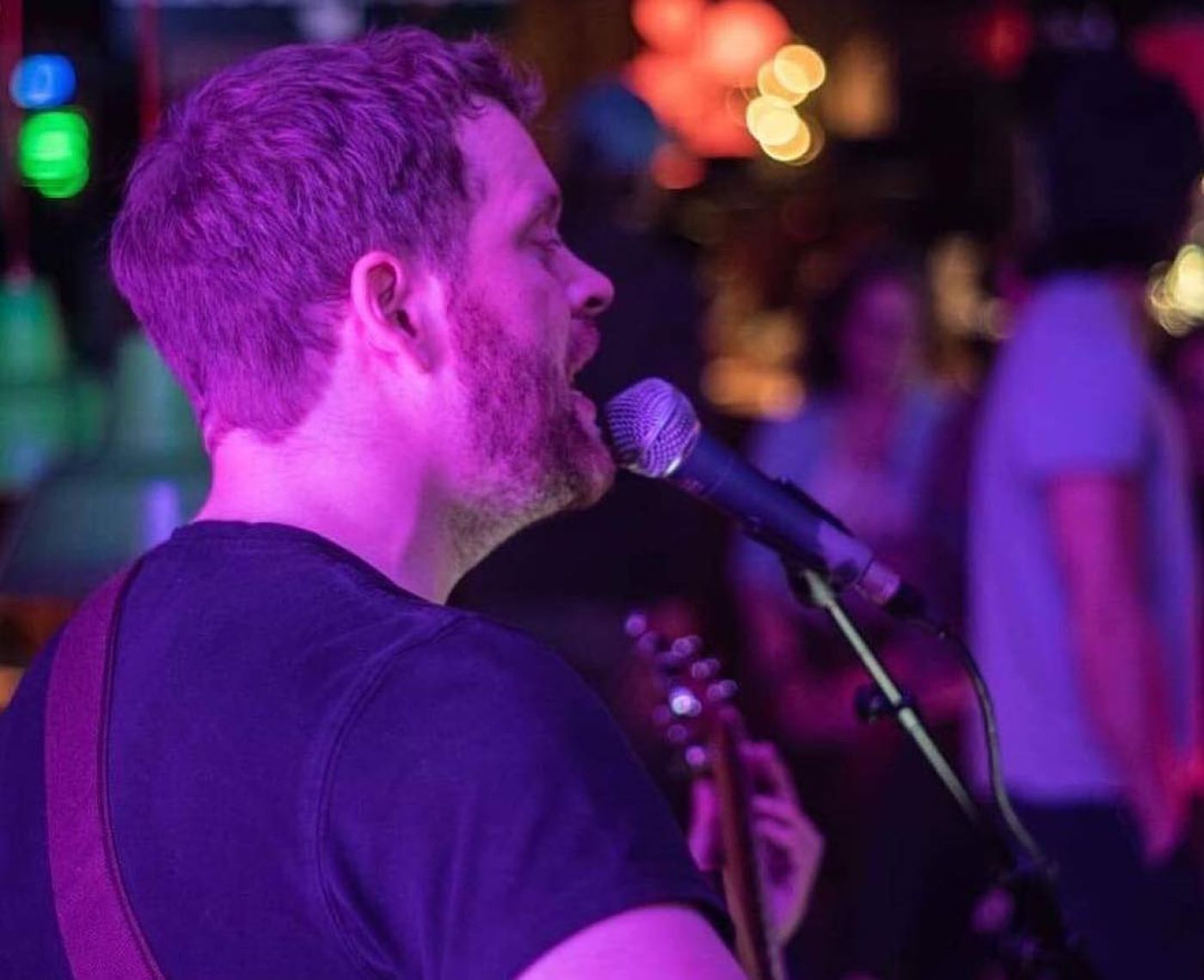 Wednesday is Beer Pong night, so get your best throwing arm ready and aim! For those who don't know the rules of the game, you need to throw the ping pong ball into carefully placed cups on your opponent's side of the table, and them back at you. Every ball that goes in means that the beer inside is going to be sunk – the better your play, the more your opponent will be drinking! Until the last cup standing…. Starts at 7.30pm each Wednesday evening!

Wednesdays we are also introducing our solo travellers night, which means from 7pm to 10pm you can meet fellow guests that are travelling alone, and want to socialize, meet others, have fun and make new memories. Get yourself along to the bar if you're travelling alone and want to meet like minded people.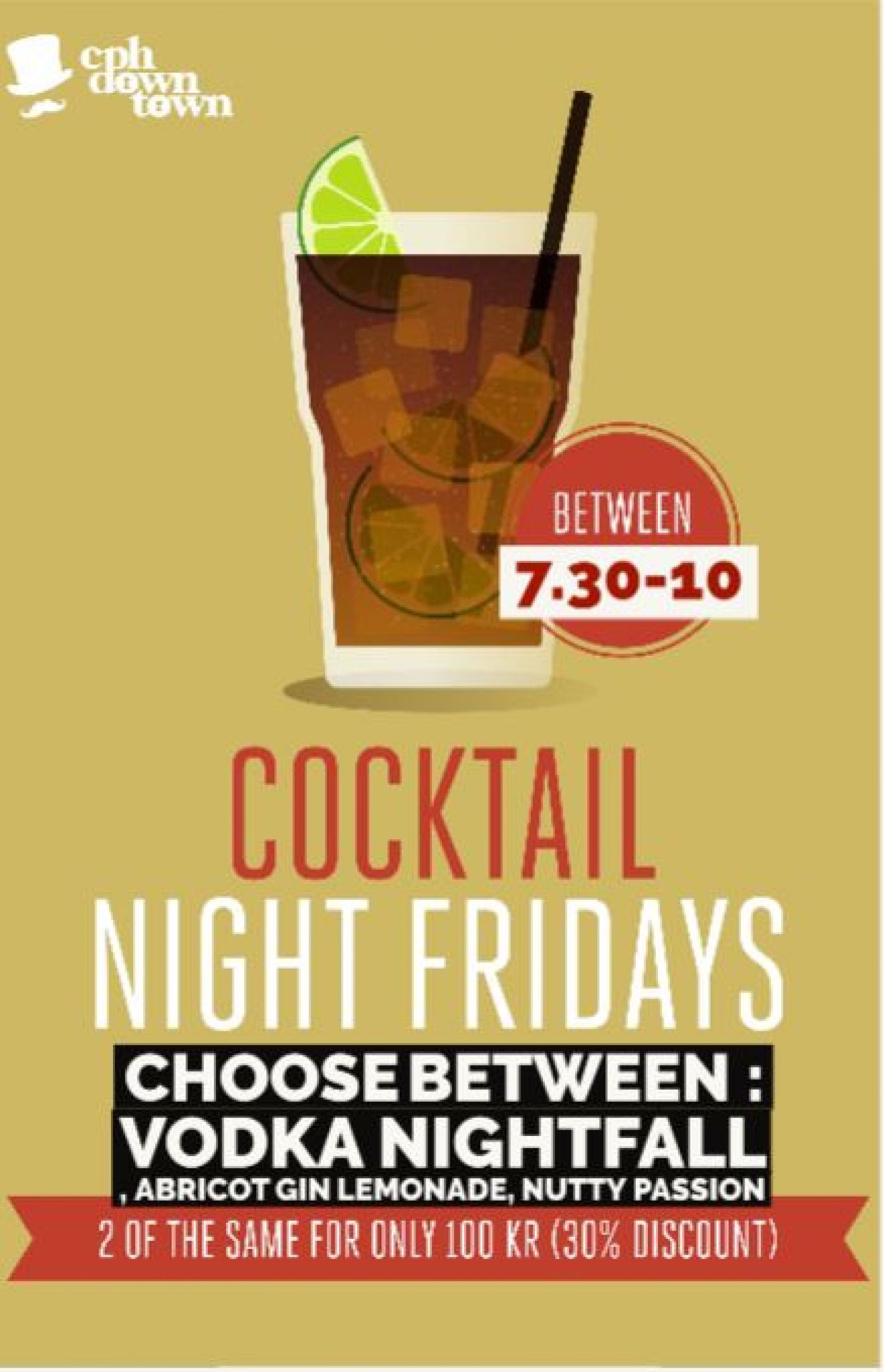 Friday and Saturday Night is Cocktail Night. Think stylish, fruity, and full of surprises, and that is just our bartenders! They will be mixing up some of the house favourites along with classic cocktails for a night of great value drinks at our international bar. Our house specialities for cocktail night are Apricot Gin Lemonade, Nutty Passion and Vodka Nightfall. Drinks are 2 for 100 DKK! Come along from 7pm to 10pm and enjoy great prices on our house favourites. Cheers!


Sunday Night is our classic relaxing Games Night. Love Jenga? Quiz Mastermind? Board games are your favourite? We have a selection of games and Sunday is the perfect time to relax and get them going. Great for meeting other backpackers, we love a casual Jenga tower to get everyone involved! Or simply grab some popcorn and watch the action. Uno with shots is one of our favourites!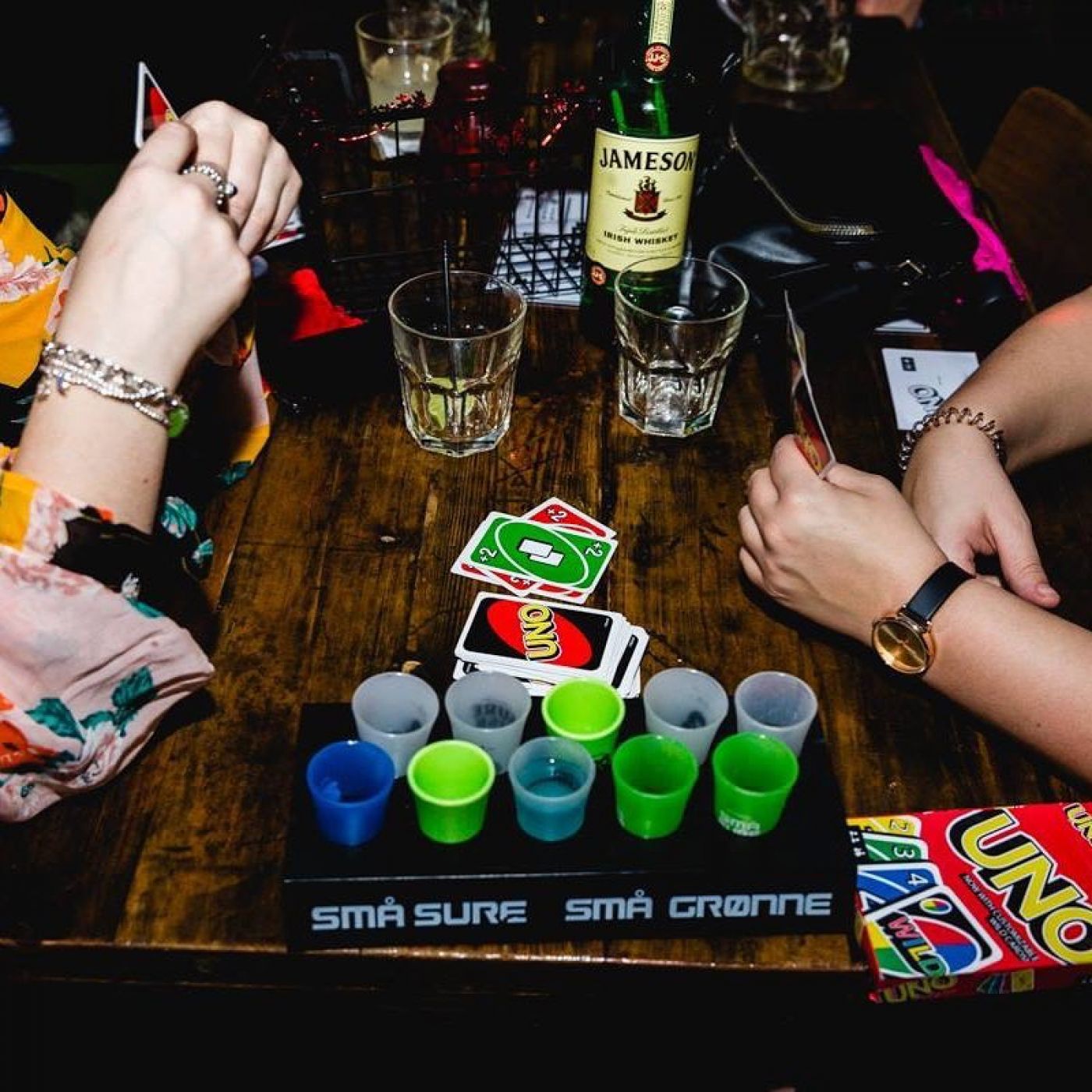 Get yourself along to Copenhagen Downtown Hostel for the best parties in town. Coming up we have our Sankt Hans party at the end of June, our 4th July Party, Full Moon Party 9th July, Disco Party 23rd July, and then Latin Fever Night! Whoop!
You would be crazy to miss out!!




Sleep With Someone Famous
Book your bed at Copenhagen Downtown Hostel and join us for fun times in our lively backpacker bar near Strøget, in Copenhagen's city center. We regularly host awesome parties, rocking live music nights, epic Thai Full Moon parties - with real beach sand! - and a whole load of thrilling party events throughout the year. We can't wait to see you here!
Book directly with us for the best prices and added benefits, and check out our friends at St Christopher's Inns Hostels and Famous Hostels for the best hostels around Europe for Genuine Backpackers.