Tips for Female Solo Travellers in 2020
We want adventure and we want it now! Women are demanding more fun, more freedom, and more options for travelling independently, and in safety, than ever before. With an increase in female solo travel year on year (now reported as 59% of solo travellers in 2018, and solo travellers in total were 68% of all travellers by industry experts Hostelworld), it's time to take female solo traveller needs on board for hostels, tour groups, activities, and other backpacker businesses who want to attract their business and keep them safe.

The quest for adventure can be a risky road, but here are some tips for maximising freedom and fun, while keeping safety and security at the forefront. Without being a kill-joy, we like to enjoy the party and be able to get home safe at the end of the night too. So, here are some tips to keep in mind for travelling safely if you're a solo female traveller.

Firstly, male solo travellers are also at risk at times. 12% of male solo travellers reported to Hostelworld that they felt unsafe at some point in the travel. So, along with hostel and the industry making steps to make backpacker accommodation more safe and secure for all visitors, all solo travellers should follow some basic steps to stay safe on the road.

We believe it's more practical to lay down some safety tips to follow rather than feel intimidated by the unknown - all travel carries risk, and, like a boy scout; we would rather be prepared for situations that may occur. So, get out there, and (safely) have an amazing time!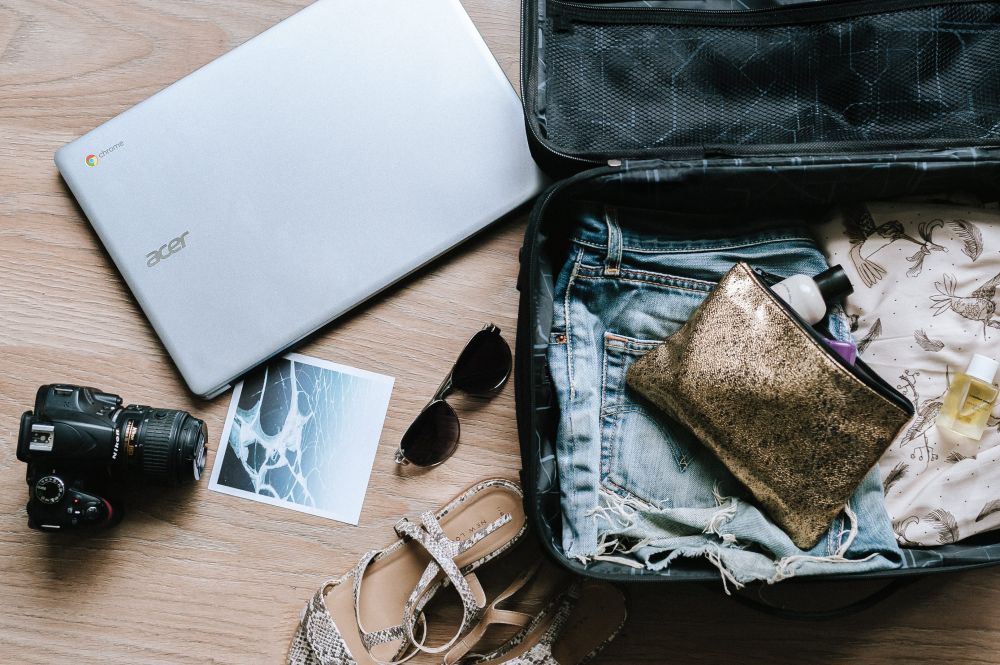 Solo travel is big for 2020 backpackers – with 65% of women in the US deciding to travel alone, according to Booking.com, and 68% of bookings on Hostelworld.com being made by solo travellers. According to Solo Traveler, 46% of their female solo travellers said their reason for travel was freedom, independence and to do what they wanted. Sounds good to us!
We wish we could say that female solo travel was 100% safe, but the world isn't a perfect place, so we would rather take our adventure with some safety rules to follow. These tips are for everyone travelling; not just the ladies out there. However, safety is unfortunately more of a concern for lone women travellers, especially in places where this isn't the culture norm. Going on an adventure doesn't mean being reckless, so safety first, and you can enjoy the benefits or freedom on the road.
1. Stay in Hostels
The first tip is to stay in hostels. Not only does this mean you are part of a community, where other people can be aware of looking out for you, but you can also have the freedom to do what you like while having the option to join in with other backpackers. Since hostels are full of solo travellers it means that the other people you are staying with, and particularly your room mates, will be around to give you tips and advice and keep an eye on you. You can also borrow that phone charger you forgot, swap tips on the next destination, get each other home from a bar crawl, and learn some useful phrases. Skål!
Hostels are an awesome place to meet other backpackers on the road and buddy up with new friends to share adventures. It's great for going on tours or doing activities that are much more fun in a group, such as tapas tours or bar crawls or beach day trips.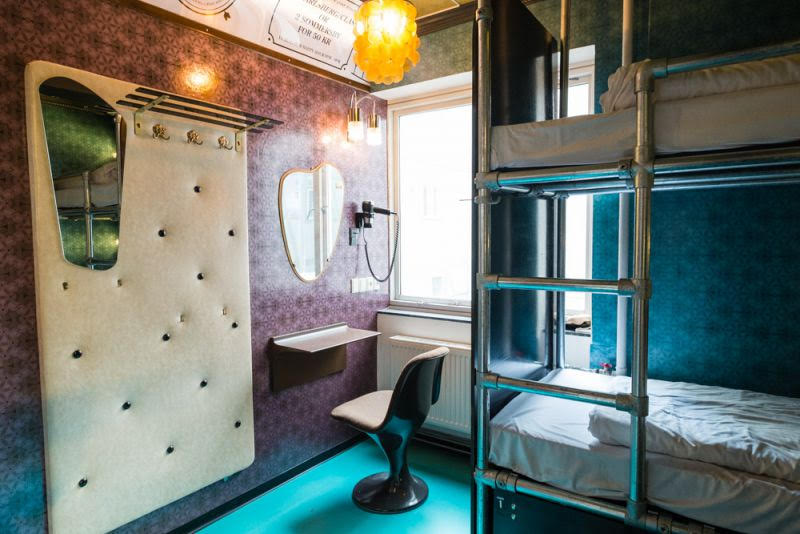 2. Try Female Only Dormitories for Peace of Mind
With more hostels providing facilities to encourage female solo travel in terms of safety and comfort (increased security, female only dormitories with hairdryers!), the rise in ladies travelling has also meant that there has been a change in the way that hostels provide accommodation for backpackers. Solo male travellers are taken into account in providing facilities, however they fortunately are less likely to feel unsafe or vulnerable while on the road, according to Hostelworld research. There is still work to be done to create safe spaces, but plenty of hostels are going the extra mile to make their female guests feel comfortable and safe in their accommodation.
Another benefit is you are more likely to meet other female solo travellers, which means you can find like-minded travellers to share experiences with.
If you are travelling with Famous Hostels, a network of the best and most authentic hostels in Europe, then you can expect the hostels to provide facilities for female solo travellers. For first time solo travellers these are a great option for feeling more secure in a 'ladies only' environment. We won't comment on if they are messier than the boys room….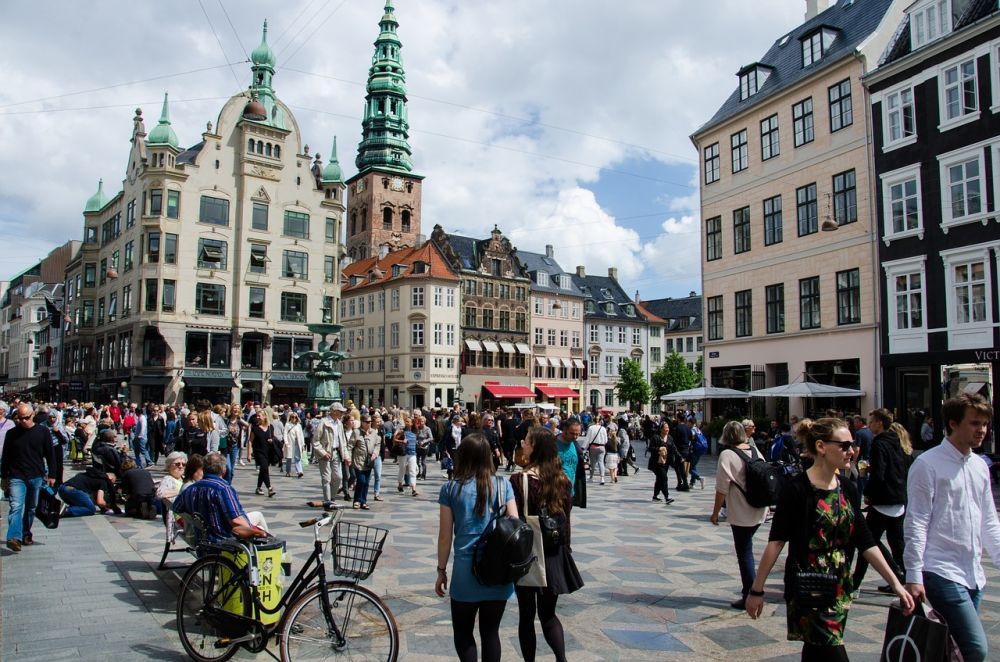 Book your First Night in Advance
Always book your first night (at least) in advance, so when you arrive you are sure of a safe place to stay. No one likes being tired late at night at an airport or bus station and wondering where to go. Booking in advance means you have a bed, a place to go, and if you booked a hostel - a whole load of new friends. You will also be able to ask the reception for tips for what to see and do and find out about your destination (always ask for any dodgy neighbourhoods so you don't get caught out wondering through them late at night!)
Keep Friends and Family Updated

Don't forget to keep in touch with friends at home to let them know where you staying, and that you are safe. If you have your route mapped out before you go, then share it with them so they know where you are and can keep track of you, or make some calls home to let them know you are fine and having a great time. Checking in with them will give you both peace of mind!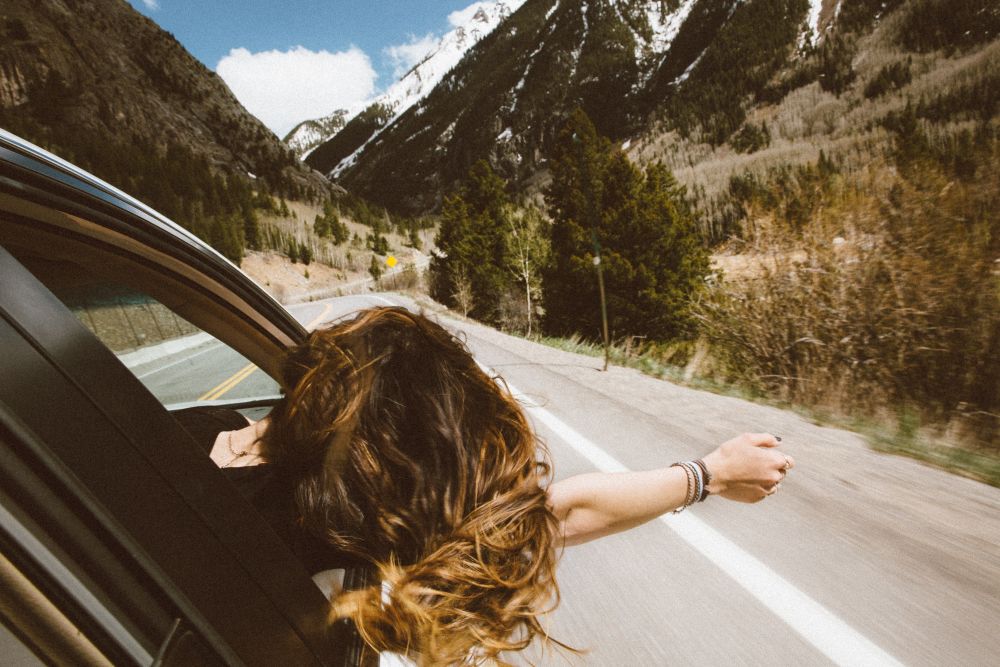 Talk to People!

It's great travelling with buddies, but there are definite advantages to flying solo. One of them is you are more likely to meet people on the road and seem more approachable. A tip for making the most of your travels is to talk to the people you meet and really engage with people, whether this is where you are staying or who you are traveling with on transport. Meeting the locals often ends in an invite to a family home, to dinner, to a concert with friends, or a tour around the neighbourhood. This is a great way to meet someone in an authentic situation who can really make a difference to your experience.

Beware of Oversharing

Kelly Lewis, founder of Go Girl Guides warns about oversharing too much on social media about where you are checking in to: you might not want strangers knowing your whereabouts too much. Putting it out there what city you are in can open opportunities to meet friends, or friends of friends to hang out with – but she says never put your accommodation or exact neighbourhood. People you meet will often ask where you are staying, and you can usually judge whether this is a fellow backpacker looking for tips or wanting to know which neighbourhood is good for tourists, or can be someone a little more creepy trying to find out too much.
Trust your instincts with this, and this is a question that it is ok not to answer – she recommends asking why they want to know if you don't feel comfortable. If it is to share a cab or because they need to book someone to stay too, you can just ask. I usually give them a landmark when I'm asked and I don't want to disclose my place – you can usually say 'by the station' or 'in the old town' and not go into details. For social media, checking in means everyone can see where you are, so think first if you don't want to disclose it to everyone. (I quite often post the place after I leave and say thanks!)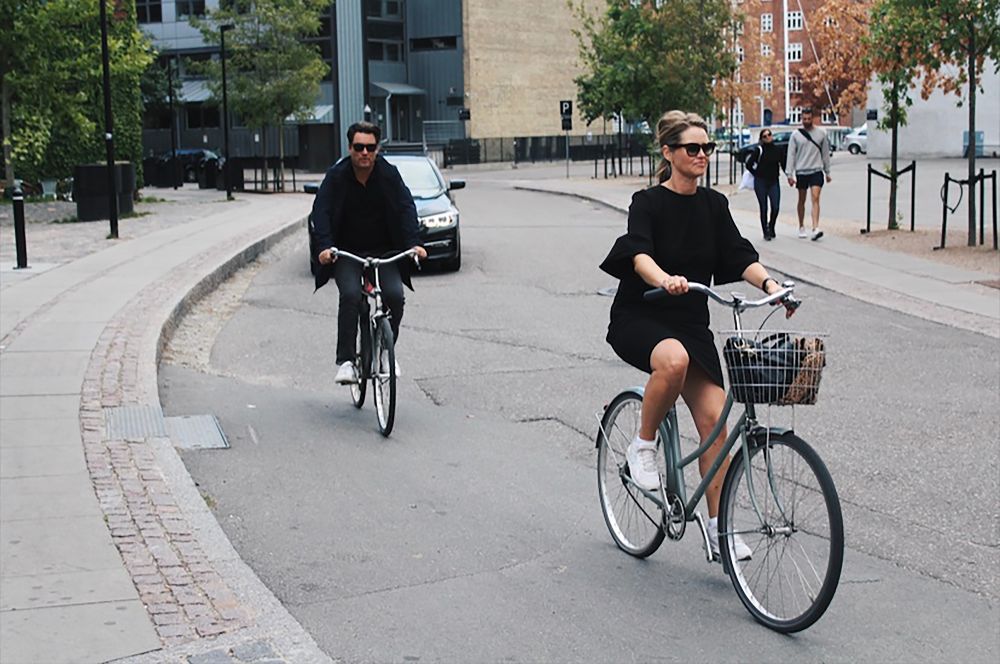 Using Tinder for Friends Only
Surprisingly, one of the top apps for people travelling, is Tinder. The dating app can also be used for just finding friends rather than romance (as long as you are clear about this in the beginning), so this may be a way to meet people to travel with. Never arrange to meet someone without knowing anything about them and take the usual precautions when meeting in a public place!
Prepare for the Unexpected
It also pays to be prepared and organised with what you pack – always carry any medicine you need and get yourself good travel insurance, or your EU card for free medical treatment if you are in the EU. Not all solo travel is great: travelling on your own really sucks when you get sick! This is another reason to stay in a hostel - you are bound to find someone who will go to the pharmacy for you, share their pack of tissues, or bring you hot chicken soup.
How you carry yourself

If you stand out from the crowd you are more likely to attract (unwanted) attention. Walk with confidence, pay attention to local dress customs (some countries you need to cover those legs), and research where you want to go before you leave you accommodation. Wondering around is great, but not if you find yourself lost in a bad part of town. Don't carry too many things of value or be flashy with jewellery or cameras, you don't want to make yourself appealing to potential thieves.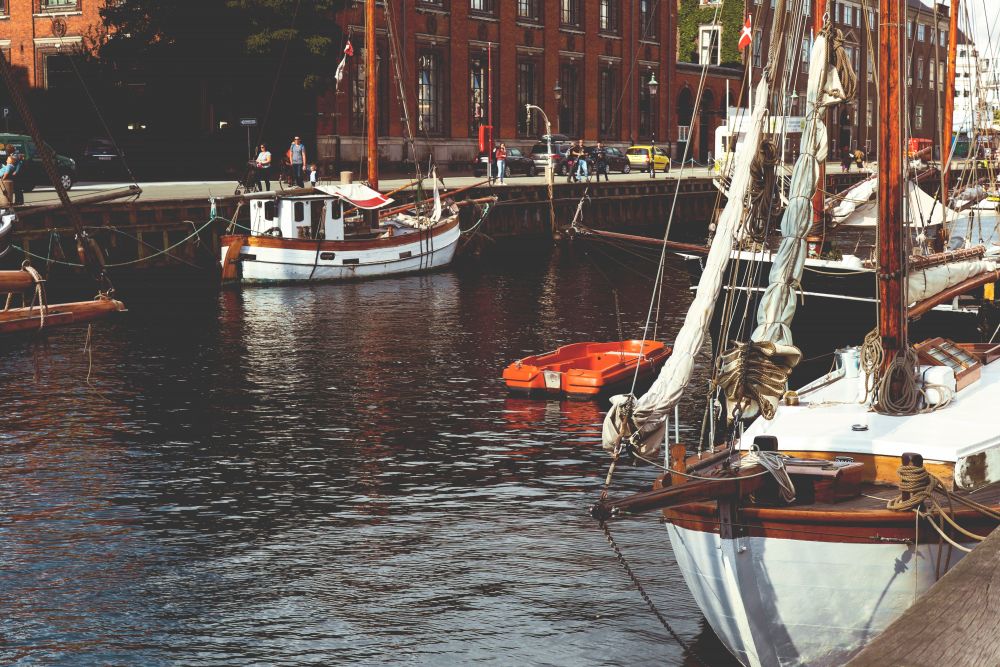 Choose your Destination Wisely

Firstly, some backpacker destinations are much safer than others, and that's just a fact. Check out where your government advises against going (especially places without an embassy if you get into any trouble). I recently discovered I had been to the top 10 most dangerous cities in the world, according to a travel article I clicked on, and all of them as a solo female traveller. As I looked through the names, I was thinking that I wasn't surprised by the list - and I had bad experiences in pretty much all of them. Would I visit them again? Some yes, some definitely not. Because despite the rush of adventure, I would prefer to live to tell the tale.
It makes sense to visit destinations that are low crime, low risk, and preferably have a low risk of crime against women in particular. But it is potluck. You can plan your adventures to places you know are risky and have an amazing time or go to the lowest crime places and meet the one bad person there. However, it is common sense, especially if you are new to solo travel, to visit places that are relatively safe.

Also, make sure you are actually travelling with intent and going somewhere you want to go! If you are not interested in visiting a place or don't feel comfortable there, then skip it and move on. Plan where you actually want to visit (and why), and then you will feel more purpose travelling. I've turned up places on a whim, decided I didn't feel safe, and got the next bus out of town. Do I regret it? Nope. The places I planned to go and researched in advance were all more successful trips.
We are proud to say that Copenhagen is one of the safest cities in the world, and Denmark is one of the lowest crime countries. In fact, the whole of Europe is pretty welcoming to female solo travellers - just take the usual precautions in cities at night and when interacting with strangers, and statistically you should be fine!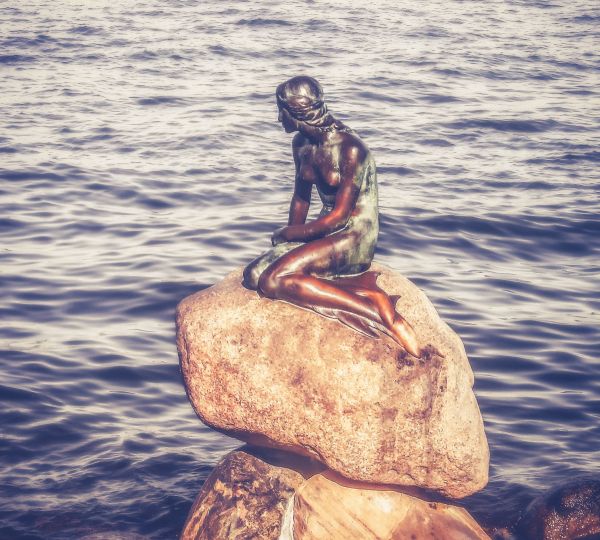 And Finally – Common Sense
To be more adventurous and stay safe also means some common sense boundaries about the way in which you travel; being more cautious after dark or in unsafe neighbourhoods, behaviour that is risky or could get you in trouble, and exchanges with strangers all carry risks wherever you travel. If the Bar Crawl is getting too rowdy, or you're feeling uncomfortable or at risk, or unsafe getting home at night: get a taxi. Safety comes first!

If you want to feel the breeze in your hair and head for the highway, then make sure you take into consideration these tips to make your tales of adventure happy ones.
Copenhagen Downtown Hostel is part of the Famous Hostels network of the best hostels in Europe. Find your bed here www.famoushostels.com