The Best Kept Secret Places in Copenhagen from our All-Star Staff

Copenhagen is more than the Little Mermaid and our pretty harbourside; there are so many things to discover here that you will need a helping hand on where to find the best local experiences. Want the best budget food? Or the best brunch in town? We are on it!

Caroline recommends walking tours as the guides are quite funny, Justas likes Christiania, as does Mikal, and Ellen says don't miss seeing some live music around town. Everyone has a favourite thing… even if it's pickled herring.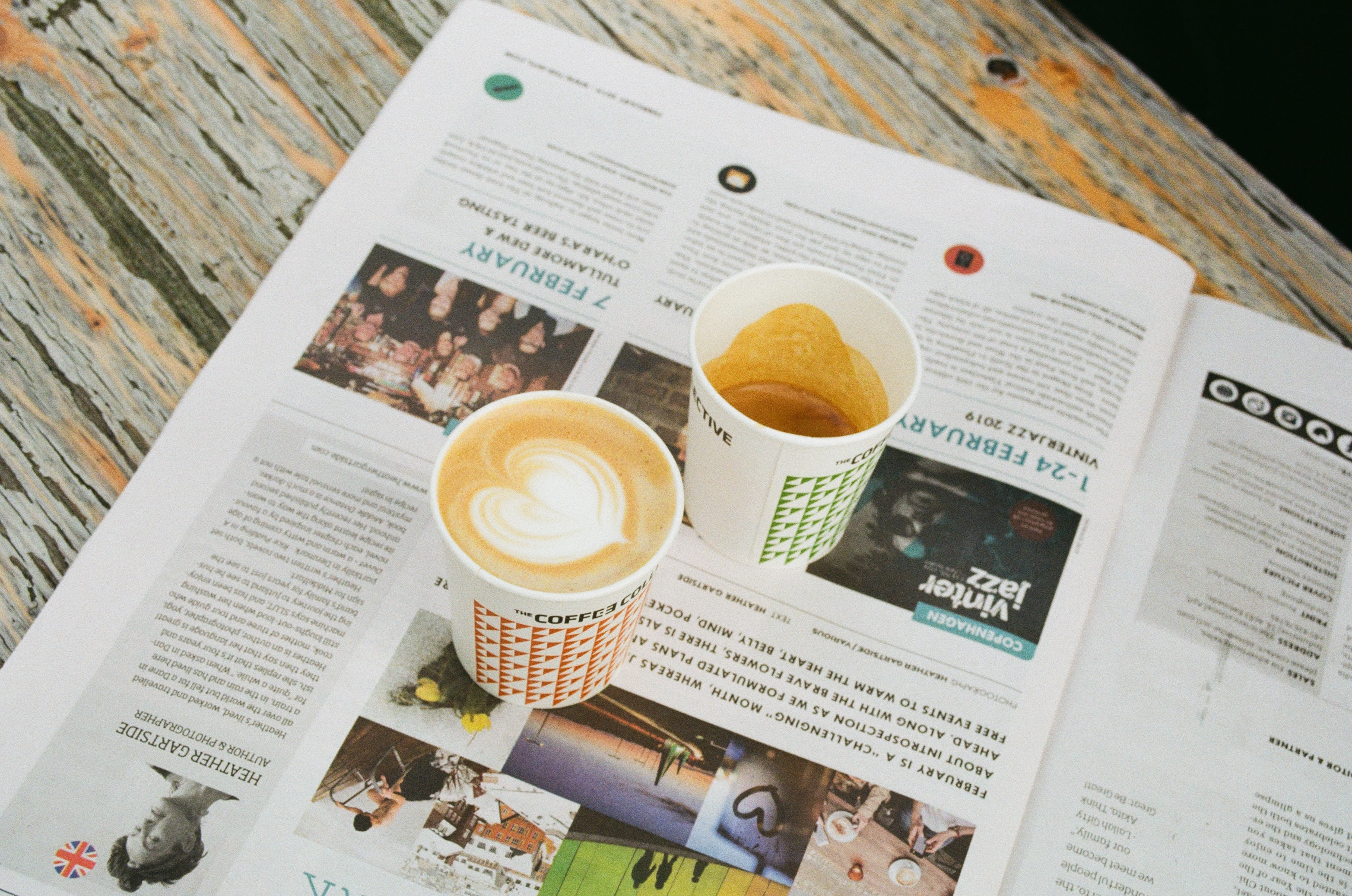 Size Matters!
Copenhagen is the perfect sized city – you can explore all the corners with a bike or check out the old town center on foot. There's also a great metro system, so even getting out of town to the beach or Louisiana Art Gallery up the coast is easy peasy. All our staff love the fact that the city's size mean it is great to just stroll around and find places. All our staff love the fact that the city's size mean it is great to just stroll around and find places. Some say walk, some say bike, but either way you can see pretty much everything using your feet or wheels.

Each neighbourhood has a distinct character to it, so you will find budget eats, vintage shops, hidden parks and colourful houses wherever you go. From the more famous areas of Nyhavn and Christiania, there are also the trendy Vesterborg for bars and restaurants, or Norrebro for it's up and coming boutique shops, or enjoy the palaces and architecture in Indre By (the centre of town.)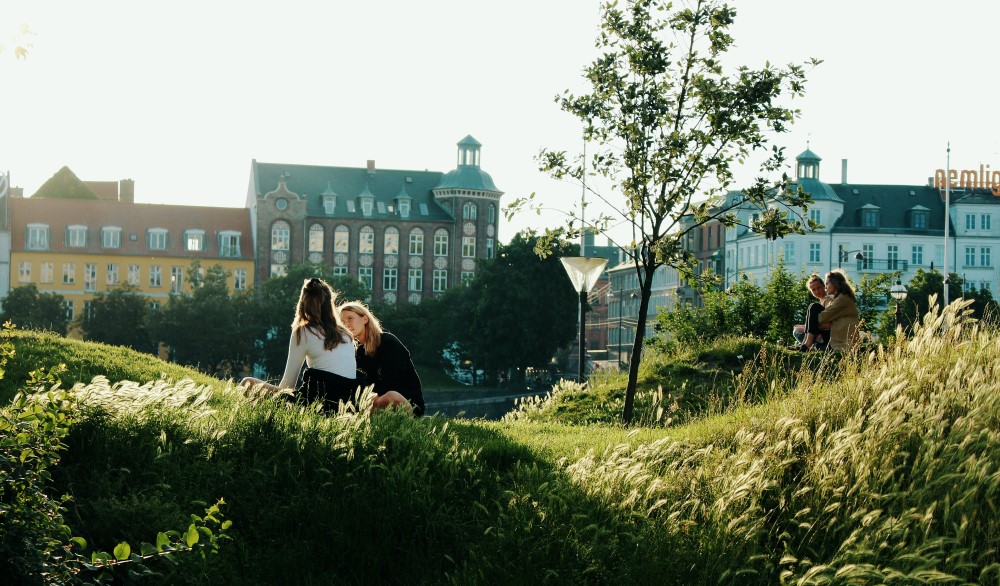 Secret Places to Chill Out!
The Botanical Garden in Copenhagen is one of the most peaceful spots in the center of town, and it's free to enter! A part of the university and Natural History Museum, the Botanical Gardens play an important role in plant species records in Denmark. It's a great peaceful place to relax and inside the palm house or butterfly house on a rainy day!


Favourite Coffee Spot
At Paludan Book & Café on Fiolstræde you can grab a quiet coffee or tuck into a tasty brunch or surrounded by books! This café in the city's old Jewish quarter is a must for book lovers with a rich history and walls full of novels. The perfect quiet corner for coffee and a book on a rainy day!

Best Bar!!!

Copenhagen is full of swishy trendy bars, but our staff are more into the late night jolly ones. Obviously Copenhagen Downunder is the best bar in town for live music, parties, events and happy hour, but if you want a change of scene, then Andy's Bar is open late and has a decent jukebox and budget friendly. It's a student favourite and always lively!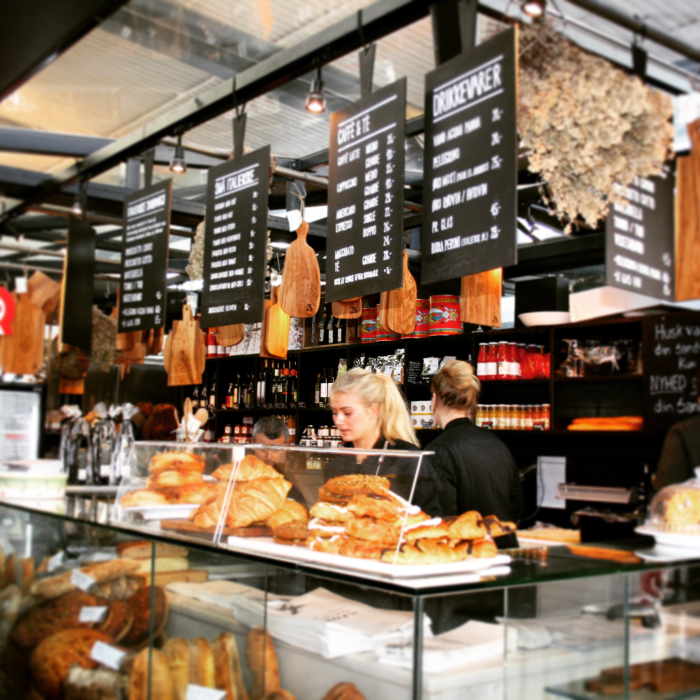 Favourite Market
Copenhagen Street Food at Refshaleøen is foodie heaven, and with views of the harbourside, a great place to chill and enjoy all the different food stalls from around the world. There are over 50 stalls and outdoor space, with an events programme that includes live music also. It´s a great place to check out what's going down and see the waterfront.
Another great market for food is Torvehallerne Food Market. This undercover food market is different from Street Food as it stocks more ingredients for cooking and restaurants than street food, but there are a few places to grab a snack or try the produce. There are cute terraces outside also, and it's close to the centre. A favourite place here is the (Danish) Tapas bar Tapa del Toro and the market has a Coffee Collective to get your caffeine fix. A great place for people watching, delicious food, and meeting the friendly locals! Open from 10am until 6pm, by Nørreport station.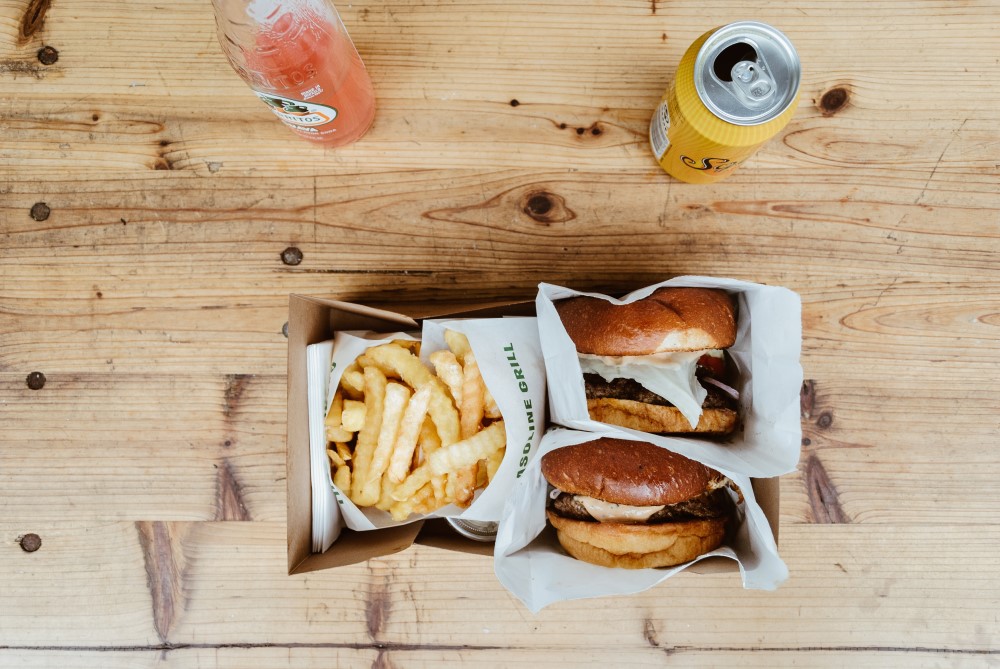 Favourite Place to Eat

Mad & Kaffe is an ultra-trendy café in Vesterbro has won awards for the best café in Copenhagen, so it isn't just our staff that love this place for brunch and coffee. This hip cafe is seriously popular for brunch and now there are 3 of them to choose from. You can create your own breakfast and their freshly baked bread is ecological.


A little bit further from the hostel but if you're exploring neighbourhoods then check out Brunch at Sidecar in Nørrebro. They offer a buffet selection of cold cuts, salads, avocado toasts and your eggs made hot to order. Sidecar also operates as an Asian street food bar half the week with an excellent range of Bao buns to enjoy.


Bang and Jensen in Vesterbor is a cosy cafe that is open until late and has been here over 20 years - located in an old pharmacy. You can get an awesome brunch here (and food all day) until the cocktail bar takes over at night. Expect some good chill out DJs and friendly staff!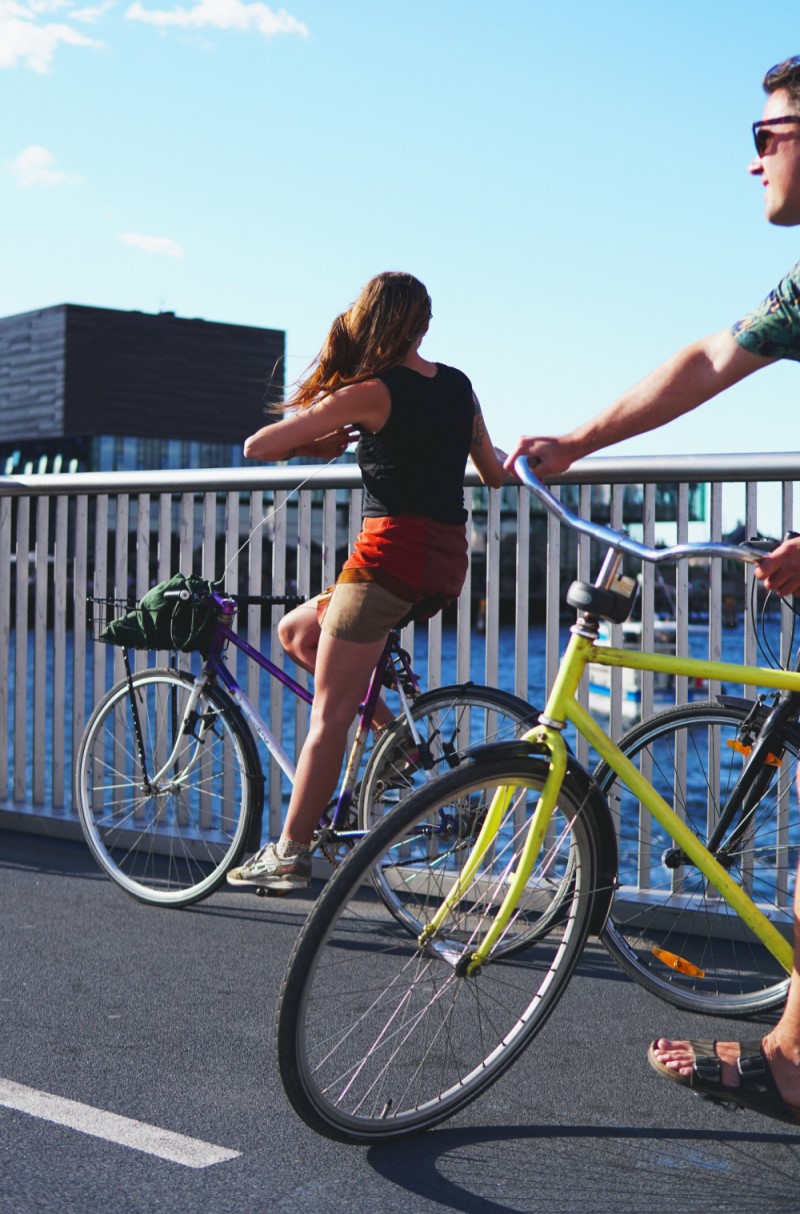 Favourite Harbour View
The Inner Harbour Bridge is also known as The Kissing Bridge as it opens to let ships through then closes together again, rather than lifting up. It's a favourite spot of locals to take in the views as it has panoramic views along Nyhavn canal and the harbour. This is the last place on the Harbour Circle Route which is popular as a bike route and joins Nyhavn to Nordatlantens Brygge, connecting Christianshavn and Holmen, but you can also of course walk across and admire the views.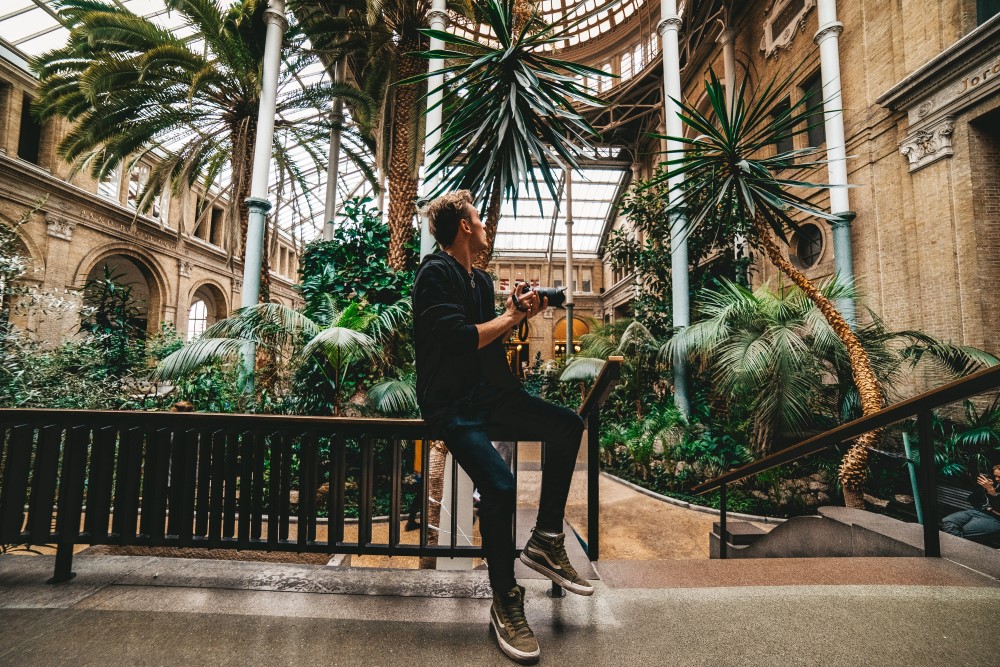 Favourite Museum Corner


NY Carlsberg Glyptoteket
Free on Tuesdays, Closed Mondays, open 10-21hrs, Students/ under 27, 85DKK

The Glyptoteket is one of Copenhagen's most well-known museums with galleries of art and artefacts from around the world, with the famous Egyptian galleries. Part of the Carlsberg foundation which founded the museum as a cultural centre in Copenhagen, the museum also has a great glass garden where you can enjoy some peace and quiet, especially on a rainy day. There is a large permanent collection and seasonal exhibitions. And it's a 2 minute walk from the hostel!

Our bar manager Elmar likes the famous Louisiana Art Gallery for something different - it's a 30 minute train ride from central station, but the gallery is a unique building set on the beach with great views. There is a great permanent collection here and temporary exhibitions – and a café with sea views! In summer Elmar recommends swimming at Brygge Island in the canals – they are open all year round but they are very cold in winter!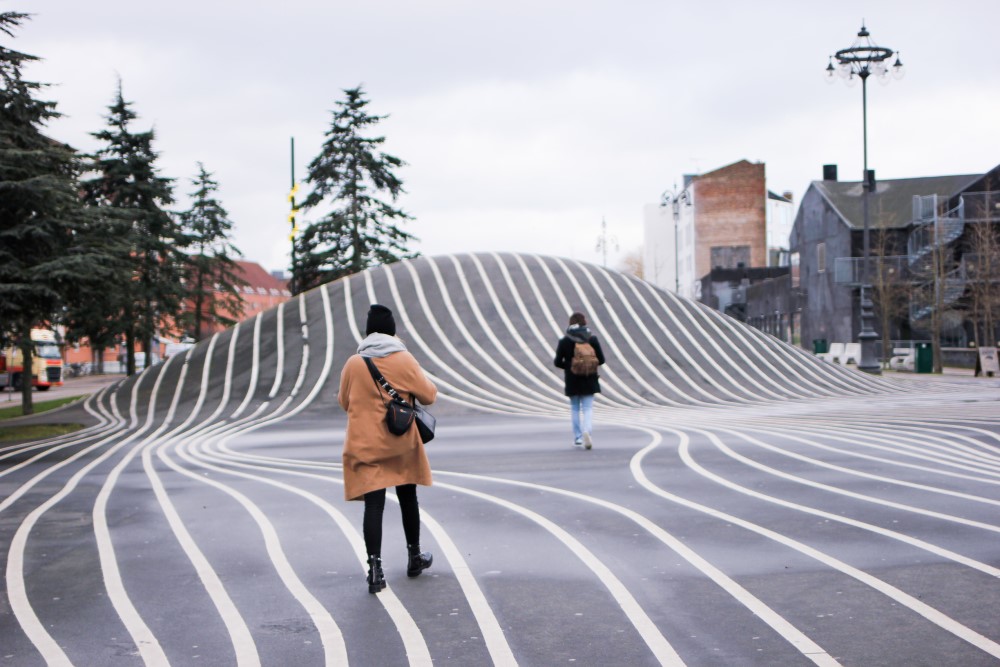 Best Skateboarding

Superkilen Park was designed in 2012 to be a celebration of this multi-culturalism, with a mixture of geometry and bright colours to represent global influence and diversity. It's a great place to enjoy open space, but also to skateboard. There are several skate parks in and around Copenhagen, but this is a great spot to hop on your board.


Walking the bridges

Copenhagen is on the water in most directions, so you can always find a harbourside walkway or cycle path to explore, especially if you want to see the highlights of Nyhavn and Christiania; then there are bridges connecting the islands with the centre of town, so you can sight-see while you bike around.

If you want the excitement of the centre of town then nip between the buildings from Vesterbro to Islands Brygge then you can enjoy the elevation of the Bicycle Snake which is a quick way across the water and with great views. Officially it's called Dybbølsbro Bridge and was built in 2014 as another piece of great Danish architecture!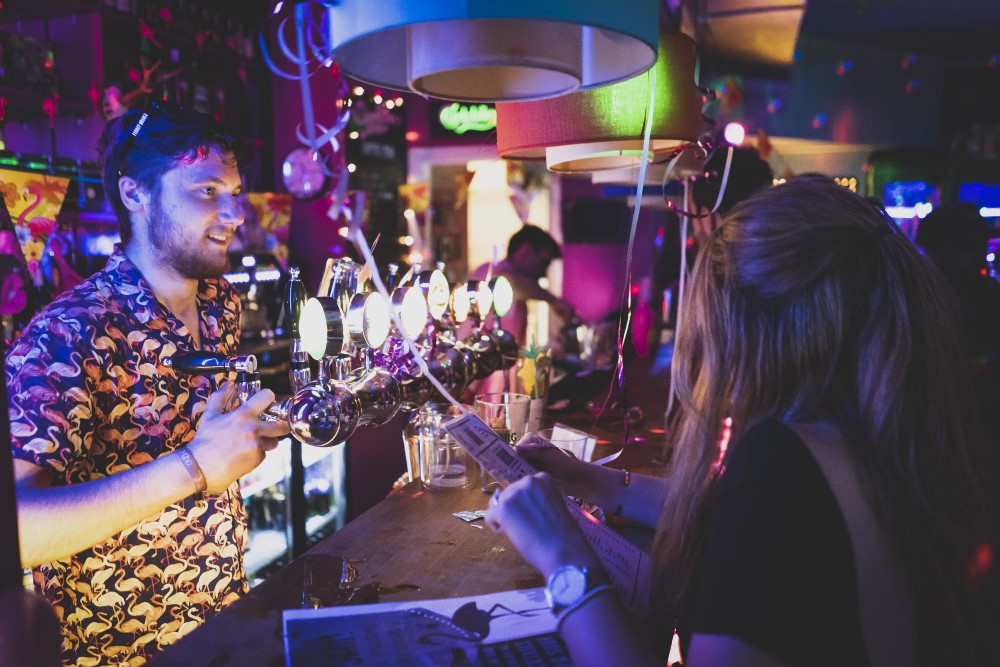 Stay at Copenhagen Downtown Hostel of Course!
It's no secret that we are the best hostel in Copenhagen! We are the most original, fun, downtown and party atmosphere. We are part of the Europe's Famous Hostels network of the best hostels in Europe. Famous Hostels provides the best option for Genuine Backpackers. Find out more about Famous Hostels here www.famoushostels.com Copenhagen Downtown is a proud member of Famous Hostels. Book your stay with us for a #GenuineBackpacker experience!