Where to Find the Best Brunch in Copenhagen

Pancakes, eggs benedict, smashed avocado, traditional Danish grod (porridge), home-baked bread, freshly roasted coffee and juices squeezed in front of your eyes – what's not to love about brunch?? For those of you who love to be on trend with your eating, Copenhagen serves up plenty of great places to enjoy this breakfast / lunch combination in style (and on budget.) With a move towards eco and organic food, vegetarian options, and plenty of places sourcing local ingredients, you will find that lots of Copenhagen's trendy cafes serve up some great brunch menus and at great value prices. It's common to find a mixture of sweet and savoury, with yoghurt and fruit berries on the side of your eggs and Danish bacon, and you can normally throw in a glass of something fizzy for not much more on the price, bargain!
Obviously, the best breakfast in town is at Copenhagen Downtown Hostel, where we offer a buffet with plenty of choice including cold cuts, and all at great value. But for those of you who love a brunch, here are our favourite neighbourhood spots around town.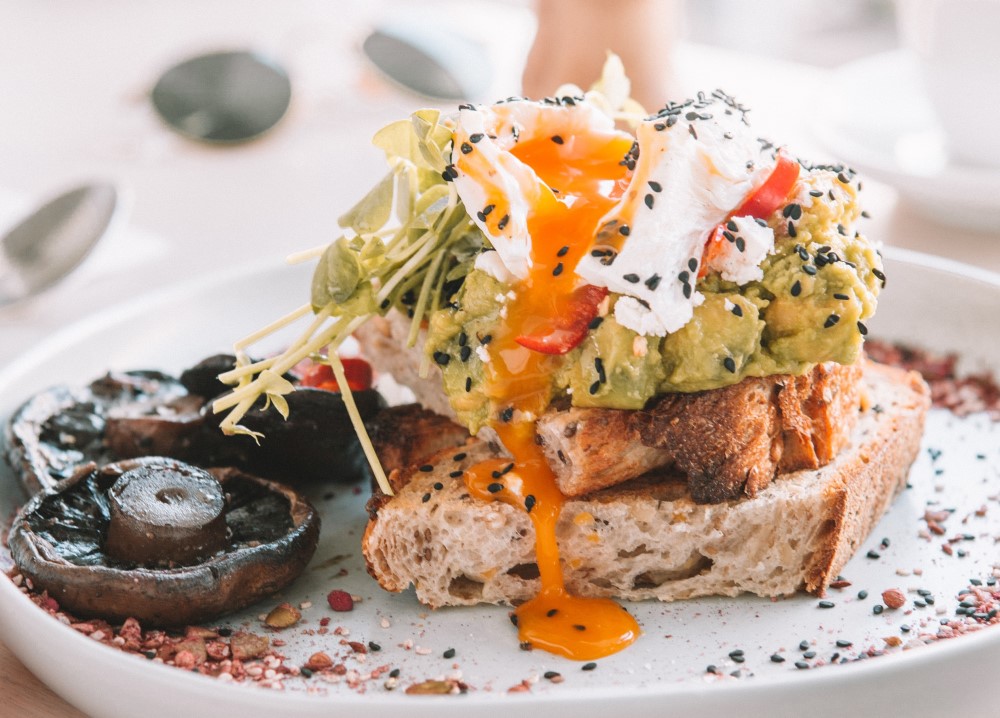 City center
The Union Kitchen

International atmosphere and great play list meets roasted coffee and zesty cocktails – we like! With another location in Østerbro, this is a great spot to get your bacon, egg, waffle, yoghurt, everything-on-a-plate combination (185 DK). Or enjoy a watermelon and feta salad with salmon and fennel balls. They have something for everyone here! In fact the menu will have you coming back for lunch and dinner too.

Bistro Royal
From the Madklubben family of restaurants, here you can experience a wide menu and great value prices for Copenhagen. Located in the center of town, by Kongens Nytorv Square, Bistro Royal offers a mixture of French and Danish cuisine but with a kind or Paris or New York vibe. It has become popular with locals for its generous breakfast menu with acai and granola bowls from 45 and avocado and poached egg on toast from 95 Dk. The breakfast combination meal has a whole selection and is 150 Dk including juice. Don't miss their sunny terrace to enjoy a coffee.
We can't get enough of this cute bookshop turned book café – and it's just around the corner from our hostel. At Paludan Book & Café on Fiolstræde you can tuck into a tasty breakfast or brunch and sit in their gorgeous and atmospheric book shop. surrounded by plenty of books! This café in the city's old Jewish quarter is a must stop for book lovers. A former publishing house, now it's a popular café which serves plenty of the student crowd. Brunch is served 9-14.00 and includes Paludan's brunch a generous Greek yoghurt, fruit, honey, ham, eggs, bacon, sausage, pancakes, cheese, bread, butter and fruit juice or a smoothie. Delicious and intellectual, all at once.
If you're into breakfast bowls and acai, then you will love the vegan brunch served up here at 42 Raw for 139 DK. There are also plenty of green bowls and sandwiches on the menu along with (no dairy) milkshakes and coffee.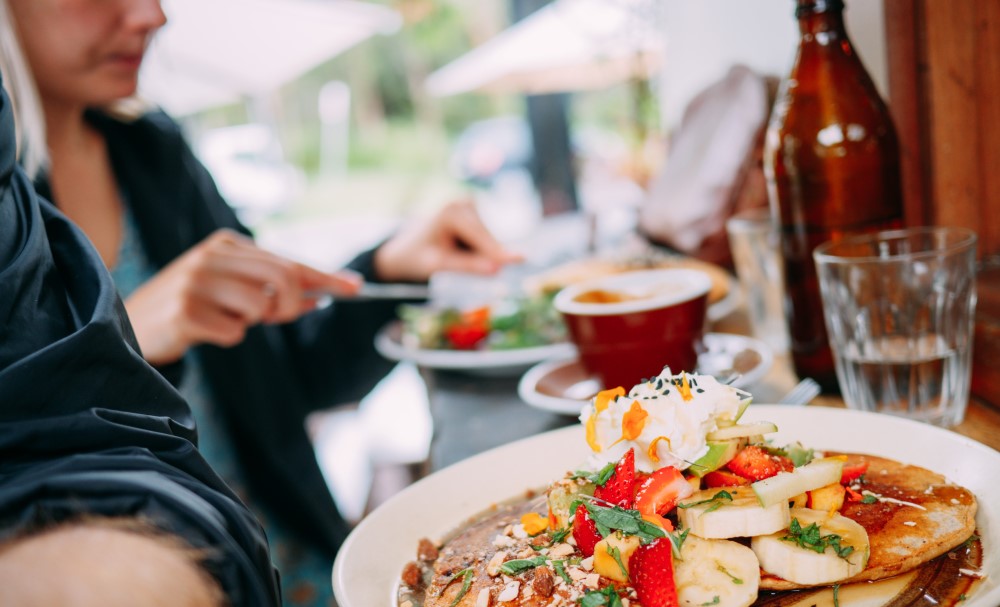 Cafe Europa

Serving up tasty brunch options since 1989, this well-established favourite offers a range of brunches from 179 Dk including a vegetarian option. The classic Nordic option with everything on it is Friday to Sunday only but has everything from smoked venison to Lapland toast and Kalix roe. We love the great location for people watching and sightseeing and the Europa Brunch special gives you everything from berries and maple syrup to mini omelettes with smoked salmon and bacon. They also serve up great home roasted coffee.

Riz Raz

The vegetarian breakfast buffet here at Riz Raz is basically brunch and a bargain for the centre of town at 99Dk. They also have a great lunch buffet here for 129 Dk which has falafel, pizza and salads included.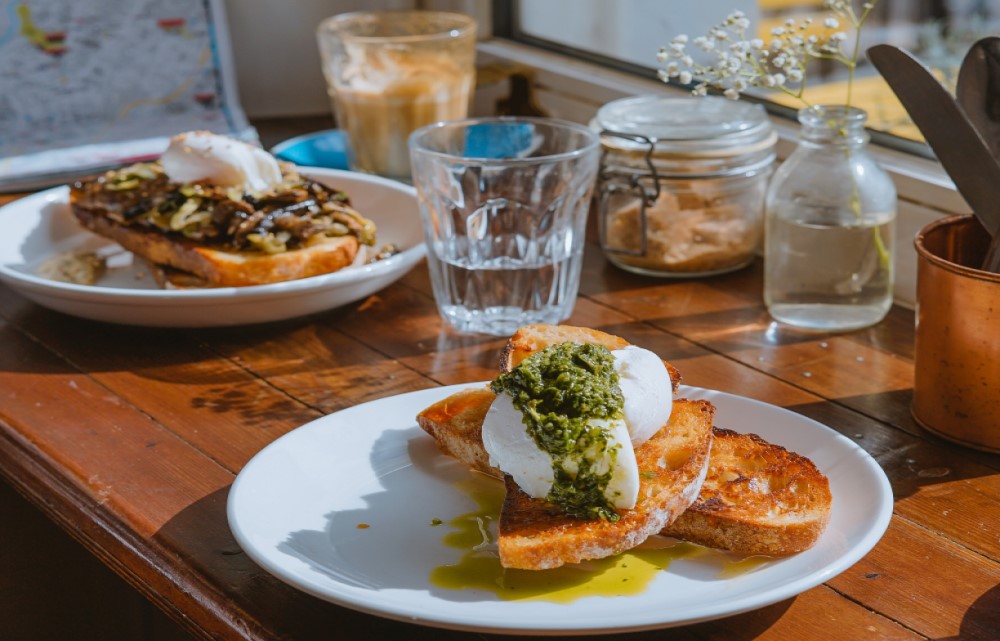 Vesterbro
Cafe Bang and Jensen
We love this place for good music and a chilled atmosphere at the weekends. They serve up a great brunch and are open late with DJs and cocktails after dark. This café also has a history and has been in this old pharmacy for over 20 years.
So popular that there are now three of these around town, this award-winning café serves up great coffee and freshly bake ecological bread. They even let you create your own breakfast here so you can get all of your favourites on one plate! You can pick from the breakfast menu until 1pm at the weekends and choose 3 pieces for 94 Kr, 5 pieces for 135 Kr or 7 pieces for 165 Kr. Think grapefruit salad, chia and buttermilk porridge, or straight for the Danish bacon or salmon. 7 pieces might not be enough…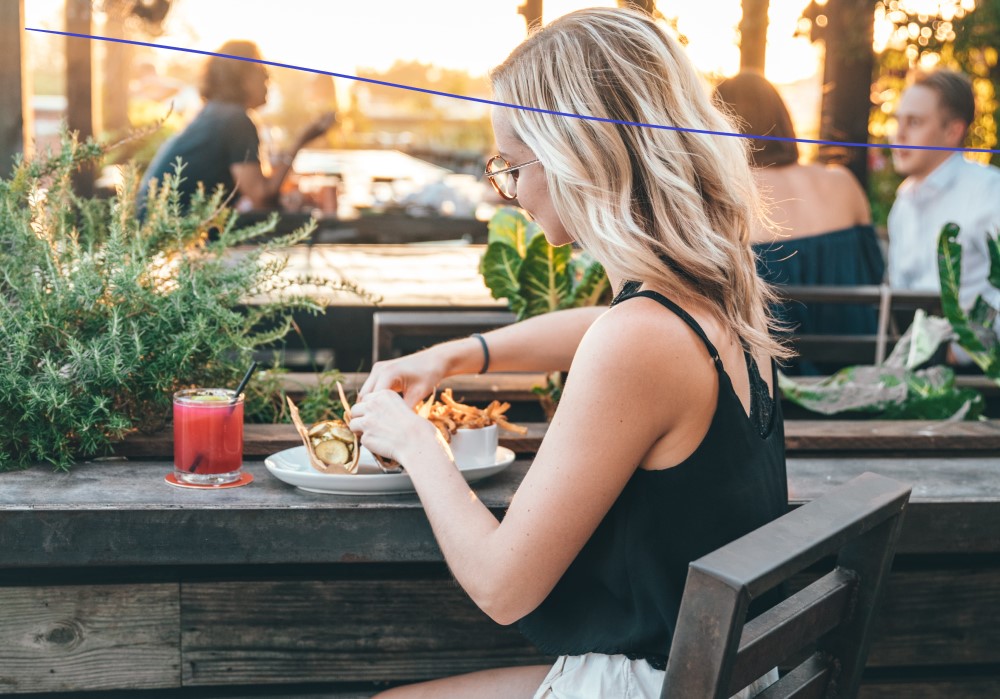 Cafe Dyrehaven
This popular café in trendy Vesterbro has a delicious brunch menu (9-12 or 10 to midday at the weekends) that draws in a local crowd. Get stuck into traditional Danish open sandwiches or the classic brunch favourite eggs benedict. There are also some seats outside on the pavement on a sunny day.


Østerbro

Café Baryl

Organic, colourful, everything tasty and delicious; this is a simple yet stylish place to grab an unusual organic and homemade breakfast. Vegan breakfast starts at 109 DK but we love the full spread with the Baryl breakfast at 159 DK including egg, salmon, avocado, olives, nuts and a whole host of salad goodness.

There is also a The Union Kitchen in this 'hood!




Nørrebro

Sixteen Twelve

If you like your avocados 'smashed' then this is the place to come. Busy in the mornings so you're better off booking in advance, this trendy brunch spot is on the hip foody parade of Jægersborggade.
Dishes are aimed at being 'classic with a twist' (there are several vegetarian and vegan choices) and they create some unique dishes – our favourite is the Eggs Benedict with pulled pork and miso-apple cider hollandaise… delicious!

Grød

Named after the popular traditional Danish breakfast (like porridge, with nuts and raisins or fruit added on top to make it extra delicious), this place unsurprisingly serves up great breakfast. On the same hipster street of Jægersborggade, they have been serving up porridge since 2011. Try the creamy mushroom risotto version with luxury truffles. Cosy and homely for a gourmet porridge breakfast.
Sidecar plays a strong game with their brunch menu, with American pancakes with berries, egg and bacon from 159 Kr and the Veggie Brunch offers homemade compote and porridge, eggs and pancakes with berries from 169 Kr. Sidecar also serves Asian street food with their popular bao buns in the evening, so it's worth visiting any time of day. Worth booking for brunch in advance online.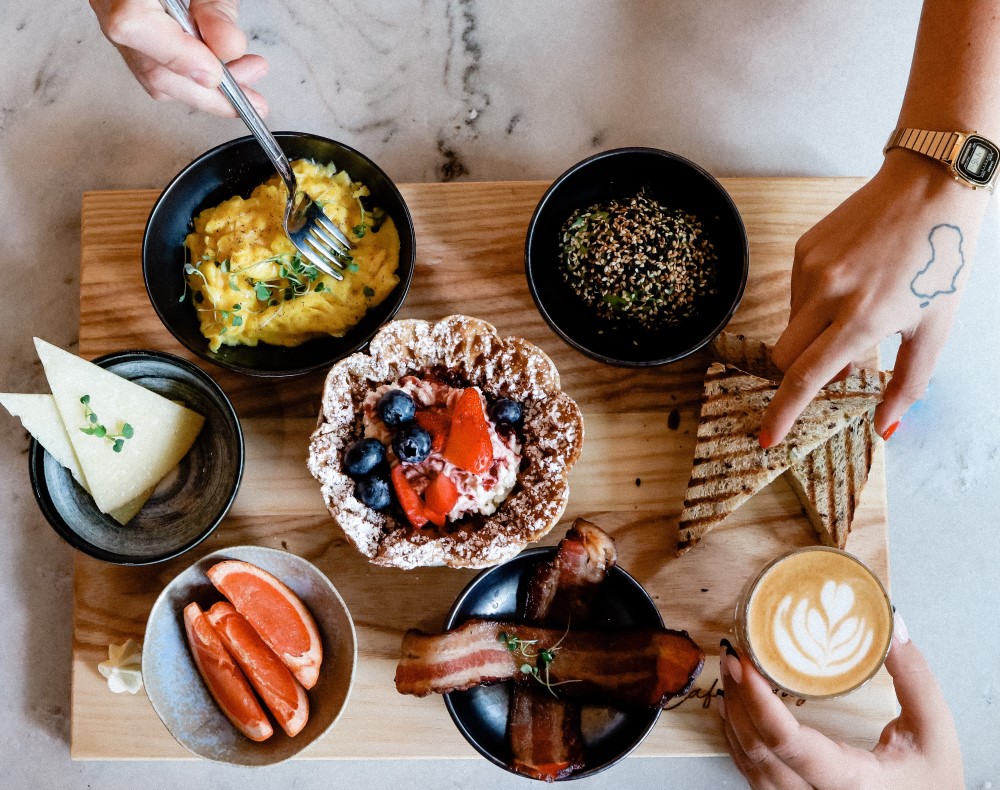 The Best Hostel in Copenhagen
It goes without saying that Copenhagen Downtown Hostel is the best genuine backpacker hostel in town: we have the best parties, the best staff, the best location, and the best atmosphere!! If you don't believe us, then check out the awards we have won each year from backpacker votes at Hostelworld!
We are also part of the Europe's Famous Hostels network, being the hostel of choice for a network of over 40 hostels across Europe. Find out more about Famous Hostels here www.famoushostels.com
If you're planning a trip to the city, then book yourself a bed at Copenhagen Downtown Hostel for the best fun and Genuine Backpacker experience.