Explore Copenhagen's Best Beaches This Summer
Don't be fooled about Copenhagen being a city destination, there are plenty of beaches near the city, and even swimming in the city baths! With Summer here and the temperatures rising, it's time to beat the heat and head to the beach. Grab your bikini or shorts and head to one of these hot summer sites for the best beach experience in Copenhagen this summer.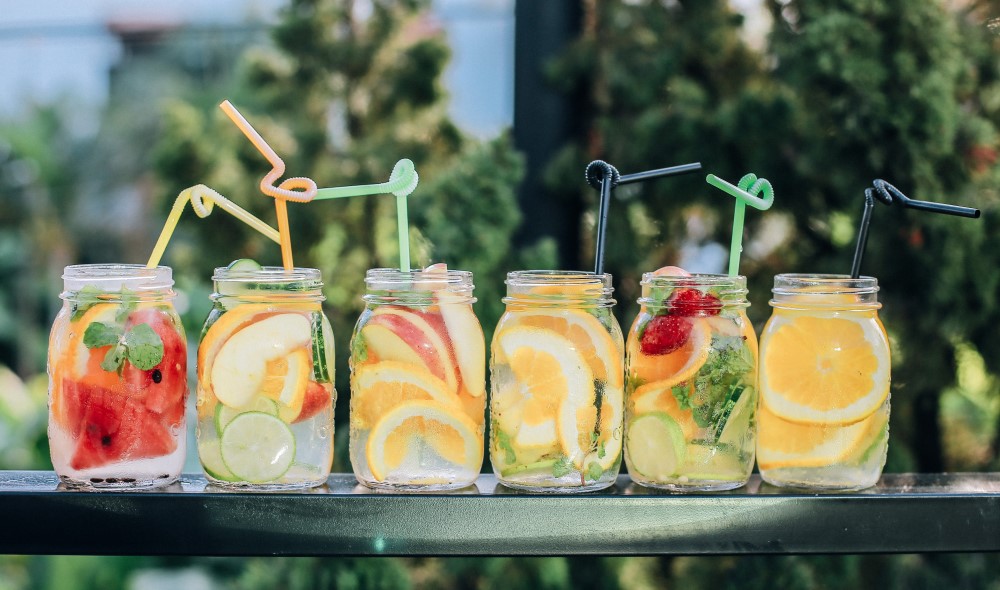 With the Harbour Baths right in the city center, to the lovely Amager Strand a few metro stops away from the city centre, there are plenty of options to enjoy the great outdoors and cool off in nature. If you have longer to enjoy all this amazing city has to offer, then head further and explore Hellerup Beach just to the north of the city, or to Hundige Strandpark near the ARKEN Museum of Modern Art.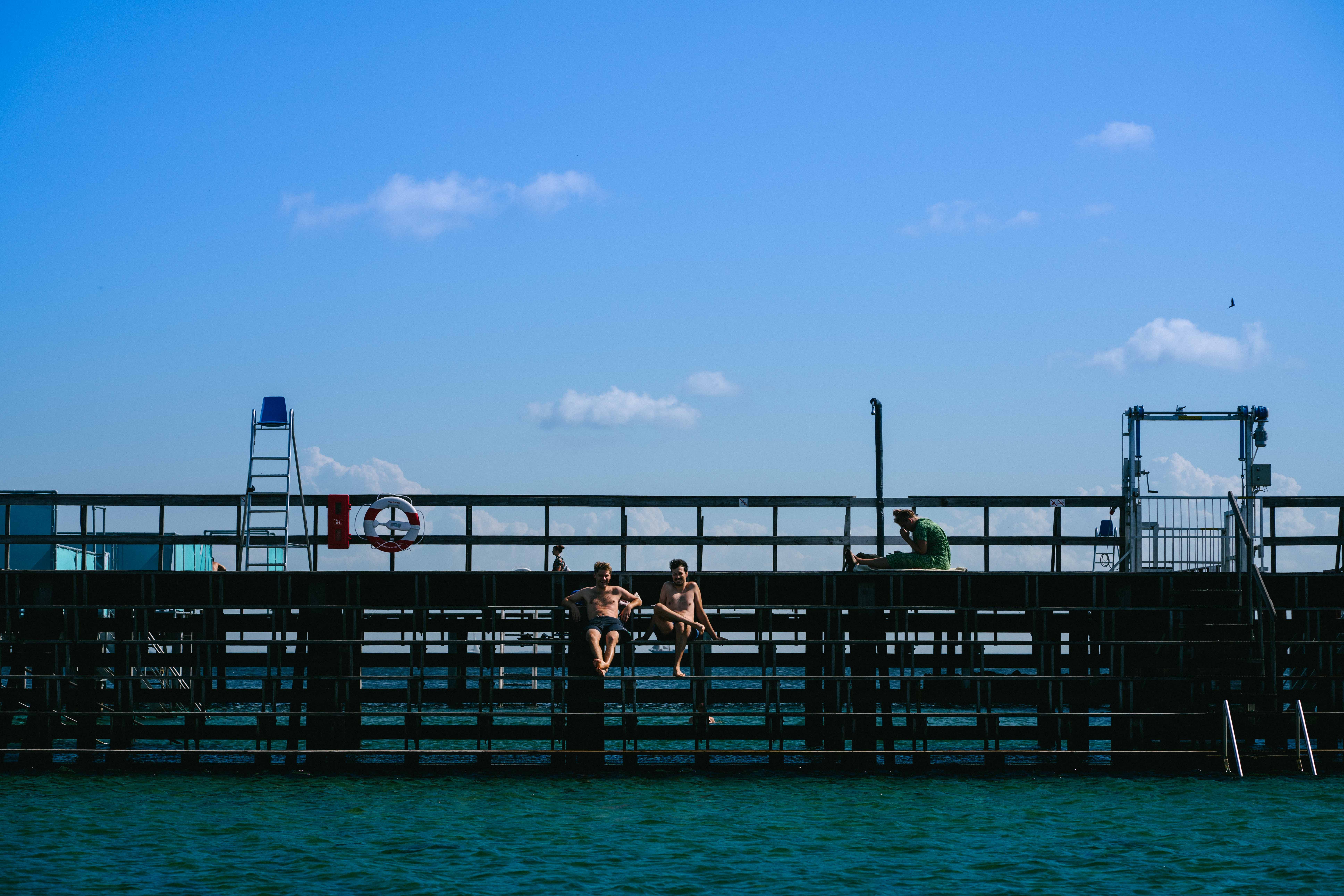 The Harbour Baths - Brygge Island
Right in the heart of the city, you can chill out and cool off in the The Harbour Baths at Brygge. These clean canal baths are the perfect picnic spot to relax by the water or to jump in to one of the different pools. There are sunbathing areas, swimming zones and diving boards. All just 10 minutes on the metro or a easy bike ride away. Open from 1st June until September and all day and night, the inner city harbout baths give a choice of swim and relax areas to enoy the good weather.

Another official bathing zone is the Sandkaj Harbour Bath in the new Nordhavn quarter, with sunbathing and picnic areas along with a bathing spot.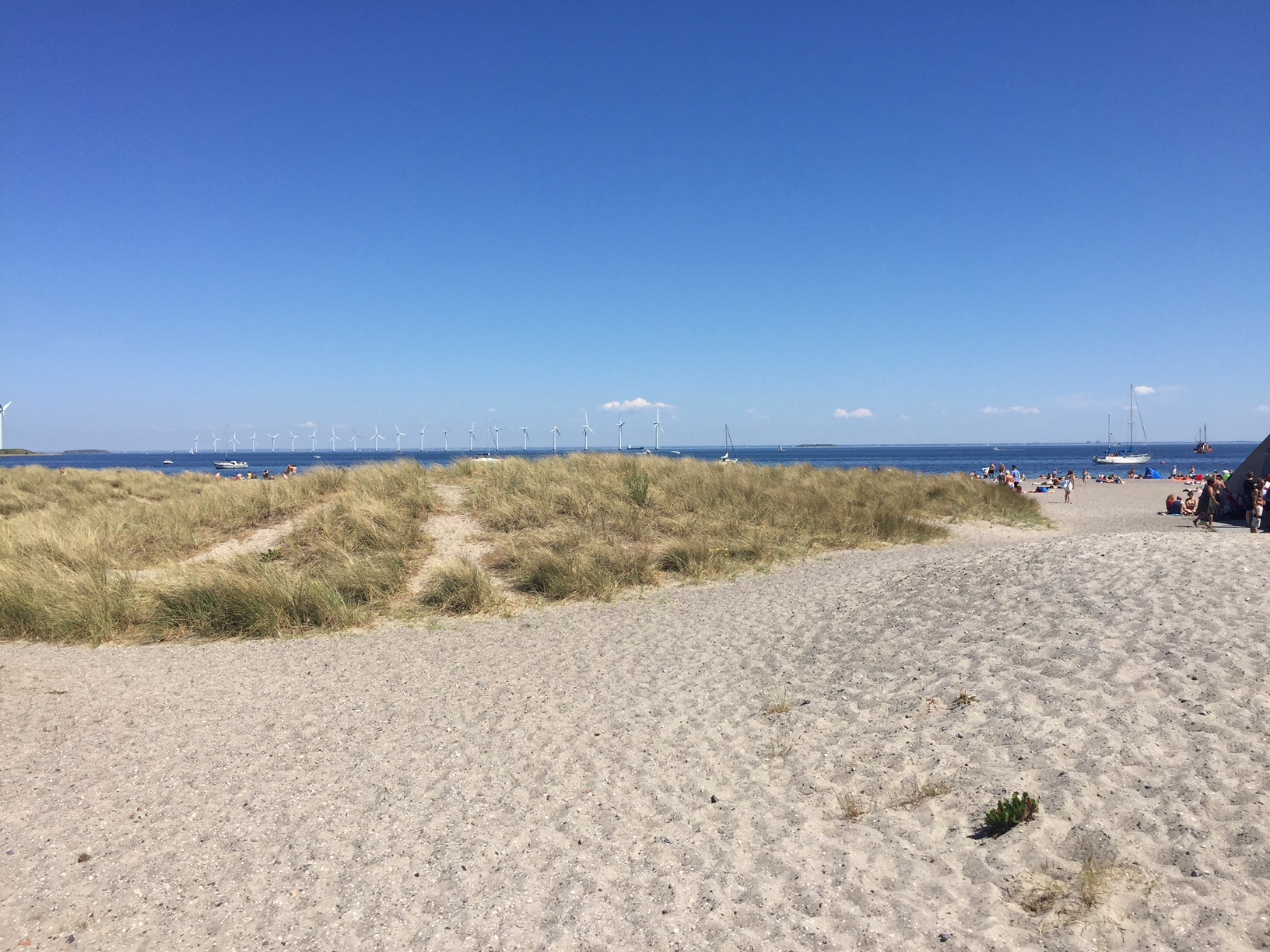 Amager Strand

One of the most popular and beautiful beaches near Copenhagen is Amager Strand. It's really easy to get to from the city center, just a short metro ride away (10-15 minutes on the M2 towards the airport), and the beach is lined with trees, a long wooden parade, and a shallow lagoon for water sports. Here you can find places to relax, shady trees, picnic areas, a long stretch of beach so you don't feel crowded, and the lagoon provides plenty of fun activities. The beach is popular all year round as the 4km stretch means it's great for walking along the path and enjoying the sand dunes and bike paths. There is a view of the windmill park from the beach side or chill out by the lagoon where the trees mean it's a little more sheltered on a hot or windy day.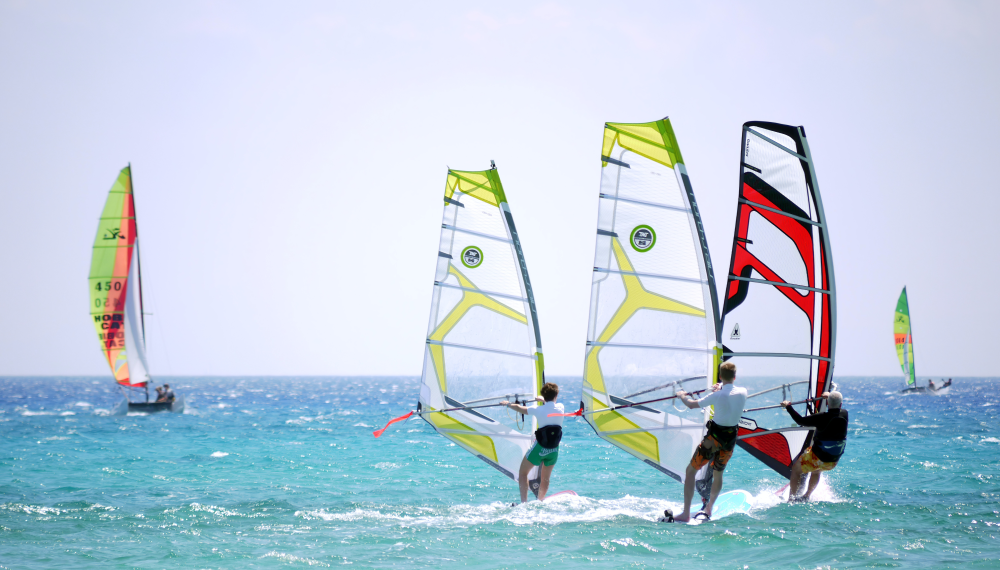 This is a natural beach so there aren't lots of restaurants or entertainment facilities nearby, it's not the kind of place to have arcades and rides, but there are plenty of places to buy and ice cream and it's great to enjoy a picnic. The lagoon side is the place to enjoy water sports and you can hire SUPs, kayaks and windsurfs here.

To the northern end of Amager beach is Amager Helgoland - a bathhouse bathing area which is open in summer and winter.

Watersports on Copenhagen's Canals
Copenhagen city centre has dedicated spots where you can practice water sports on the canals, so if you're into paddle or kayaking then you can check out places to hire by the hour. There are places offering city kayak tours around in the city canals even - as us at reception for our recommendations and for tours we work with. There are also some pedal swans for those who just like to take their time!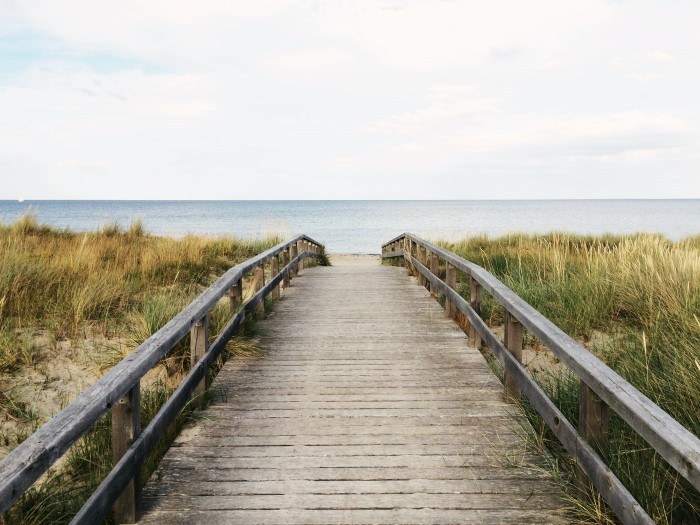 Bellevue Beach
A little further from the city but still worth it for a daytrip, you can find Bellevue Beach at Klampenborg. This beautiful little beach was landscaped in the 1930s to provide public space, and although small, it has a touch of class, with lawns leading down to the white sand stretch and shady trees to have a picnic beneath. Denmark's most famous architect, Arne Jacobsen, even designed the changing rooms here.
Smaller than Amager beach, there is not the lagoon or long stretch for walking, biking and roller skating, but it's still a great place to visit on a summer's day. This is a popular spot for locals as it's easy to get to from the city, but also tourist friendly as you can just hop on the S-train station and from Dyrehaven station it's a short walk. It's around 10km from the city centre, so bring your picnic and head out of town for a Danish beach experience!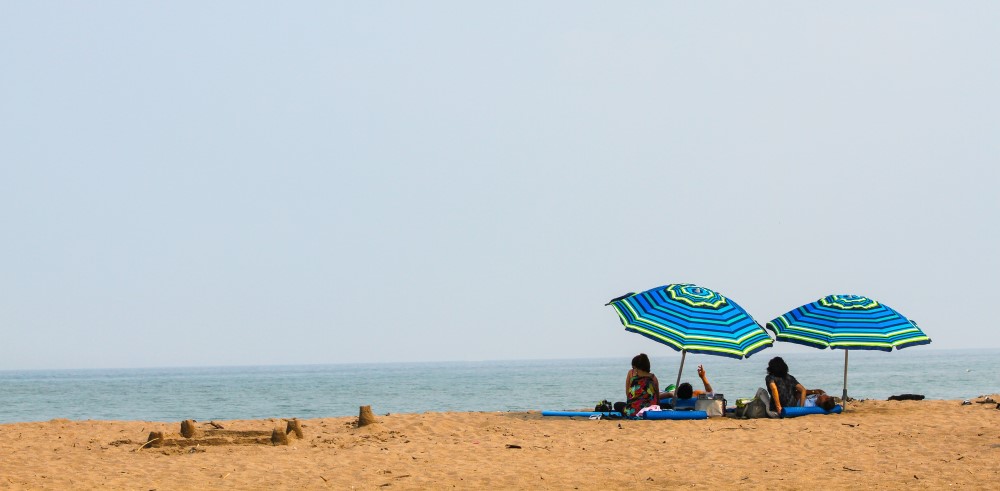 Hellerup Strand
Enjoy the views of Sweden on a clear day from the lovely white sand on Hellerup Strand! The beach here is small but has a lovely view and is reachable from the city on the S-train. The beach is small so gets busy on a summer day, but you can enjoy the stretch of shallow water.
Svanemøllestranden
This an urban beach in Østerbro which was made in 2010. This beach has a great pier stretching out 120 meters into the water to jump off and the beach itself is sandy and sandwiched between the promenade and the sea. This beach is super central for city dwellers, and gets busy as it's also quite small, and much less glamorous than the other beaches as it has a view of the power station! But it's handy to have a dip to cool off and super easy to get to.

Check out our other blog posts on the city and it's best secret spots and find out what's happening in Copenhagen and what not to miss!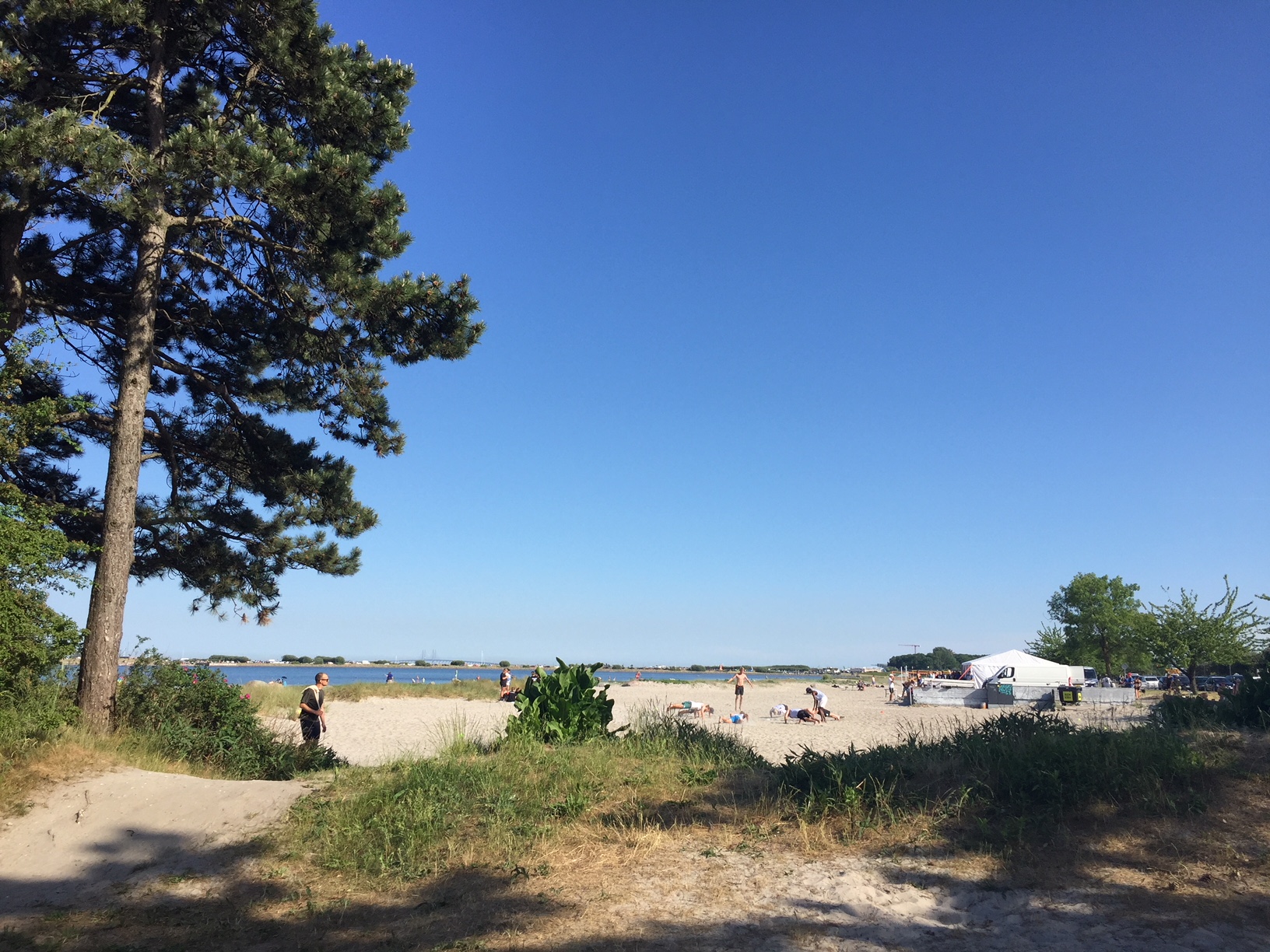 Stay With Us in Copenhagen
We have sandy beaches too! Check out our city center beach parties, complete with sand, cocktails and inflatables! Here at Copenhagen Downtown we have the best beach parties!!
Book your bed with us at Copenhagen Downtown Hostel for the best party hostel in Copenhagen! We have a cool retro design hostel in the city center and a lively international bar, live music, parties, great atmosphere and awesome staff.
We are also part of the Europe's Famous Hostels network, being the hostel of choice for the Genuine Backpacker, as part of a network of over 50 hostels across Europe. Find out more about Famous Hostels here www.famoushostels.com
Copenhagen Downtown is a proud member of Famous Hostels - stay with us for a #GenuineBackpacker experience.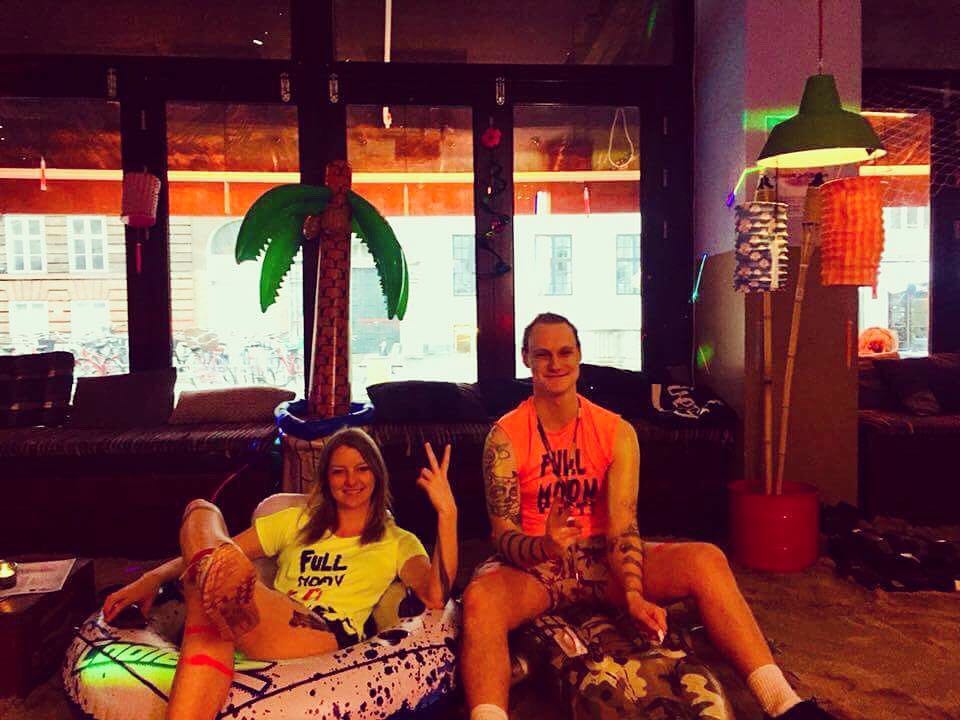 Photo by Kaizen Nguyễn on Unsplash
Photo by Aaron Burden on Unsplash
Photo by John McArthur on Unsplash
Photo by Brett Jordan on Unsplash
Photo by Scott Horn on Unsplash