Ten Danish Things To Do in Copenhagen
Copenhagen is one of the most liveable cities in the world, and it's designed for practical yet comfortable living. Everything from café culture to biking around is designed to be easy, enjoyable, and to get the most out of the city. Part of the charm of this city is that it's a great place to live every day, so the tourist sights aren't all you can get excited about! There are plenty of things to see around the city and to experience, so take some time to relax and do things a little more like the Danes. Here are out top tips of what you can do in Copenhagen like a local!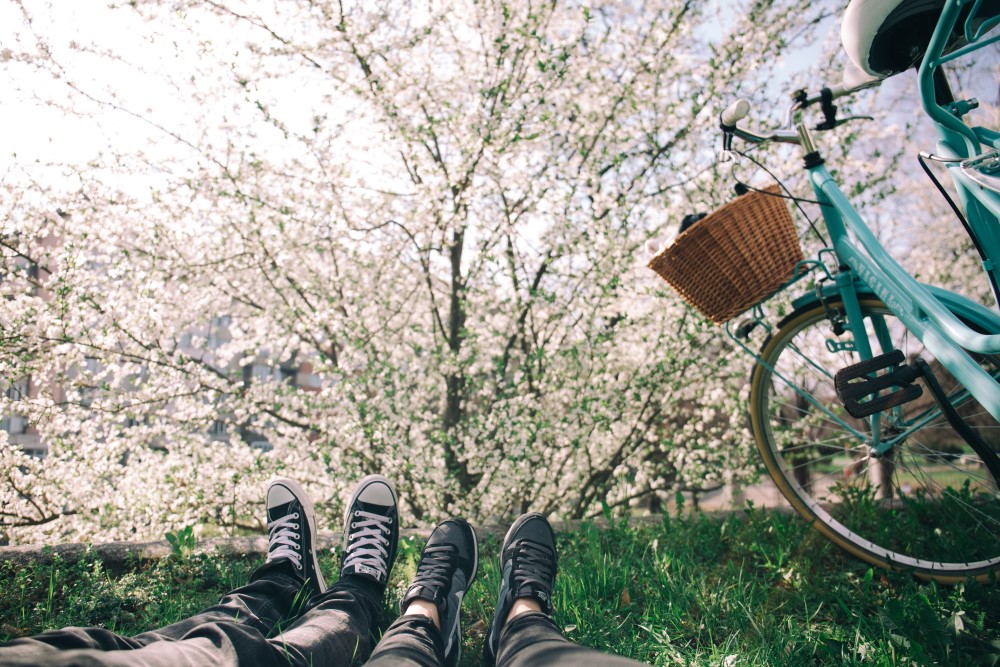 Enjoy your Bike Rides
This is a cycling city, so not only is this the most practical way to get somewhere quickly, it's also the most enjoyable. The city is mostly flat and there are so many bike lanes and bike bridges that you will get to see a side of the city not visible otherwise. You can follow the city ring bike path across all the bridges and enjoy the awesome views across the water and the city skyline or follow the canals and enjoy the peace and quiet of the waterfront. Take a ride along to The Circle Bridge, or Cirkelbroen, designed by Danish-Icelandic artist Olafur Eliasson, opened in 2015 and has become an iconic piece of architecture in the city. The bridge is for pedestrians and bikes and connects Christiansbro and Applebys Plads with its circle platforms and its uniquely shaped design.

We have bike hire at our hostel, just ask at reception.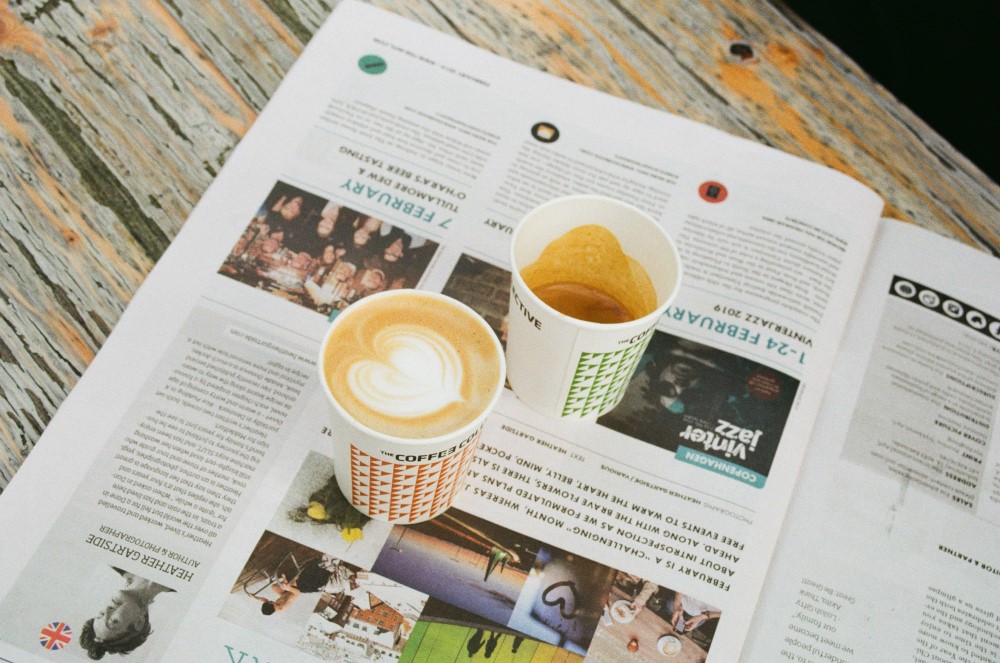 Visit a Coffee House
This is a city in love with coffee (and tea! Check out our tea house tips too…) Danish people drink a lot of coffee, and the quality of coffee in Copenhagen is really good! But the amount of aromatic coffee houses around town is more a reflection of the Danish way of meeting friends for coffee and enjoying social time. Going for a coffee on your own is totally fine too, but you will see plenty of locals enjoying a coffee and a chat, while sitting on a sunny terrace watching the world go by, or cosy inside with candlelight on a rainy day. There are plenty of places to go, and places like Coffee Collective have popped up in each neighborhood around town, but there are plenty of small independent coffee houses to check out around town. We love Copenhagen Coffee Lab for a great roast, or Risteriet for the terrace.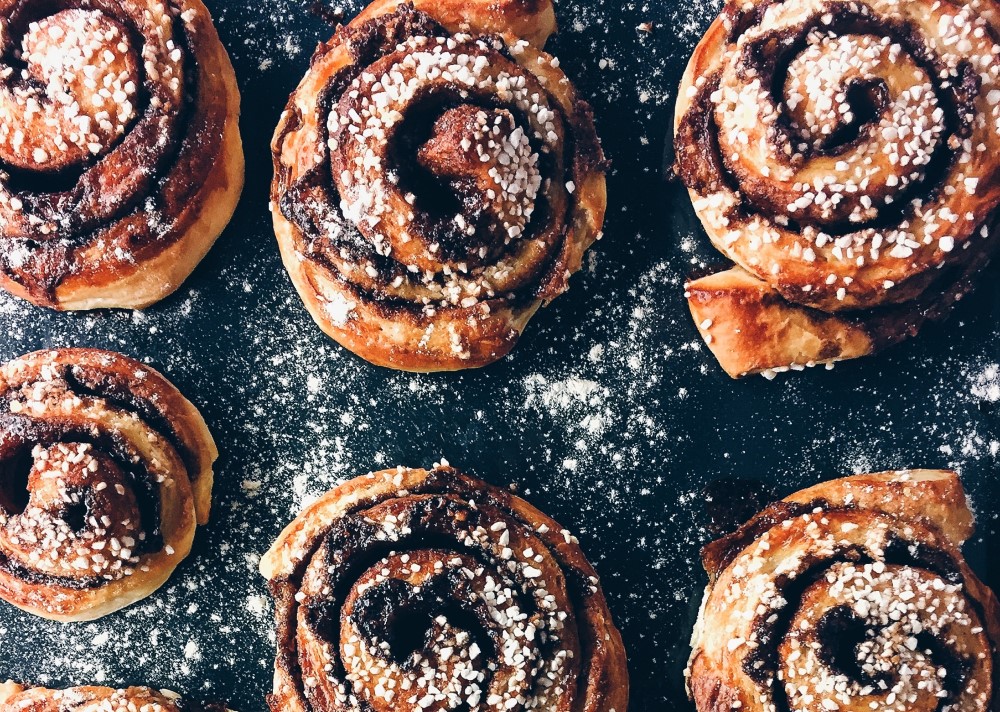 Visit a Danish Bakery!
You will see queues outside of bakeries in Copenhagen, and this is with good reason! Not only are Danish people crazy about bread, (or brod) there are also some amazing pastries to sample and the selection of tasty treats in a Danish bakery will have you coming back for more! The smell of a bakery is enough to get you to step in the door, but the quality of bread and pastries in Denmark is very high. There are some mouth-watering pastries to be found around town, and plenty of places to experience them. Here are some of our Copenhagen favourite:
Meyers Bakery is the most famous 'chain' bakers, but the quality is super and the breakfast pastries and cinnamon swirls are divine. They have locations in each neighborhood.
Bageriet Brød in Vesterbro (sister of the popular Kihoskh) serves up gorgeous bread and it's all organic!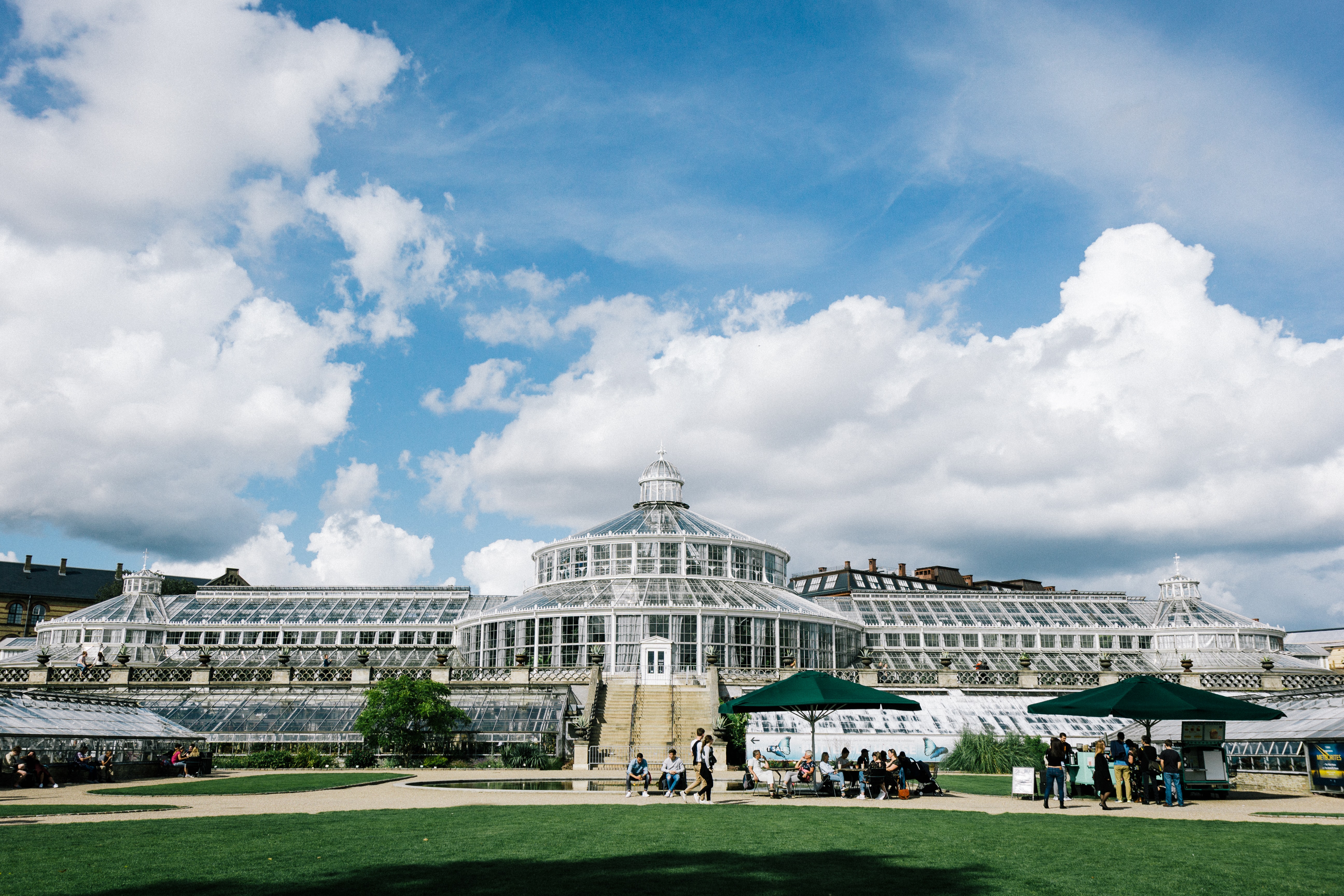 Enjoy the Botanical Gardens
A calm, green and interesting space to visit in the centre of Copenhagen, the Botanical Gardens are actually part of the University as a research centre, but are free to visit for the general public and they've become a haven of peace in the city. The gardens include a herbaria and a cute cafe to chill out in. It's open until 6pm in summer and 4pm in winter.
Cool Bars to Visit
There are so many good bars in Copenhagen you really need to pick your area, but one of the coolest places where you are bound to find something you like is the Meat Packing District. Here there are beer specialists, late night clubs, Gay friendly bars and a whole host of good cocktails. Try the traditional and oldest pub here, Mesteren & Lærlingen or Ølbaren. There is also a great beer selection at WarPigs and Mikkeller Bar.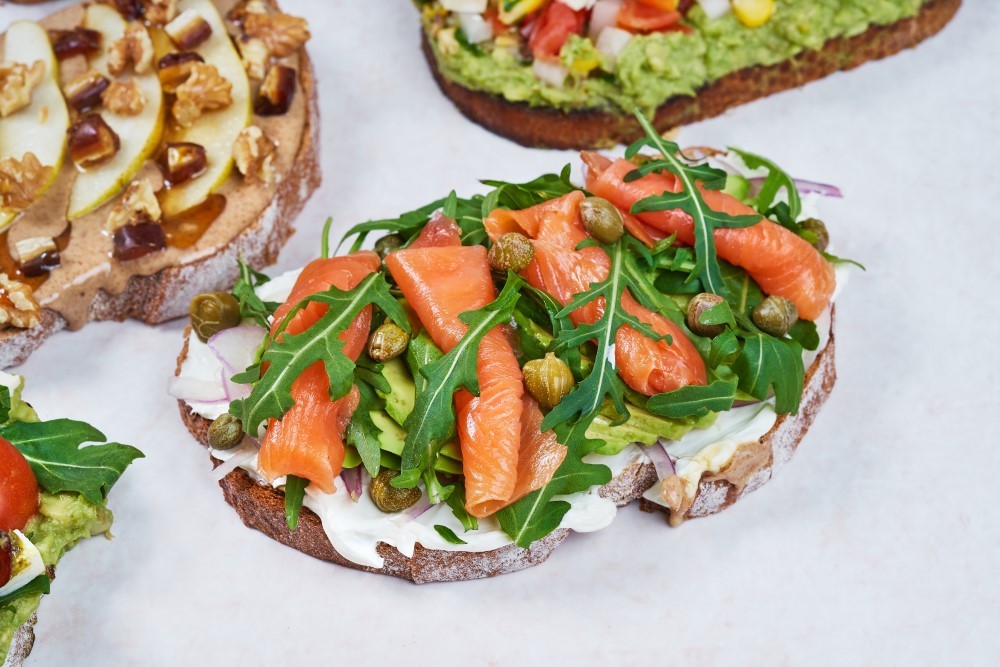 Smørrebrød
Undeniable Danish and seriously delicious, smørrebrøds are a speciality kind of 'open-faced sandwich', usually on rye bread and with a whole load of scrumptious ingredients piled on top. There are usually a selection of cold meats, salad garnishes and fish, and it's usually pretty healthy too. You can find them all over town of course as a great snack or lunch.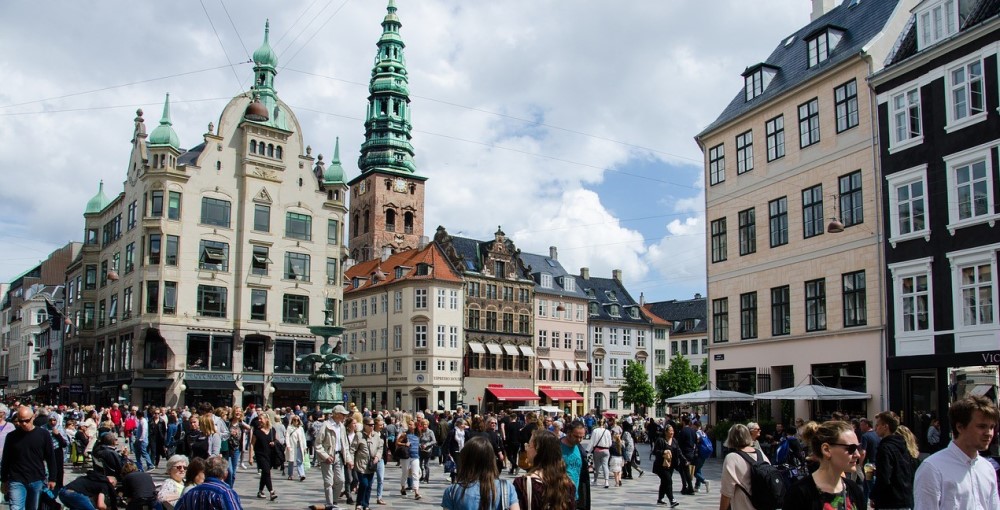 Shop until your Drop
Known for fab fashion and sleek design, there are many boutique stores in Copenhagen, along with the larger and better-known stores, like Illum and Magasin de Nord. Copenhagen is also known for its long shopping street, Strøget, which is Europe's longest pedestrian shopping street. This street covers most of downtown as it cuts through the city centre, filled with the usual high street stores and some more interesting ones. Step down one of the side streets and find plenty of unique places such as boutiques, vintage markets and designer shops. For vintage clothes try Times Up, Episode Denmark ApS and Prag – here there are always colourful and crazy clothes in their window. There is a shopping centre also in Frederiksberg and Værnedamsvej at Vesterbro has several boutiques. The Latin Quarter, around Nørregade and west of Strøget, is a great place to buy records and hip clothes, and around Nørrebro you can find vintage markets and clothes shops.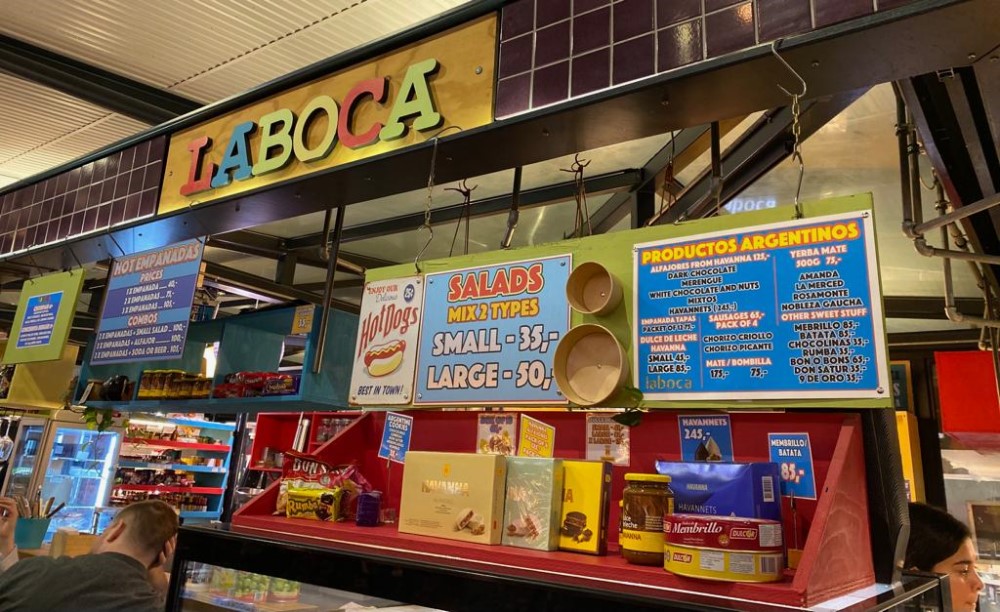 Torvehallerne Food Market
Pop by in the afternoon to see locals enjoying a drink and snack after work, or a coffee in the morning. For local food, drinks, and boutique foody gifts, Torvehallerne Market is the place to go. Craft beers, sushi, local whisky, ice cream, there are all kinds of surprises to be found here in the double-sided indoor market. A great place to wander through the stalls and sample local and international foods, it's also a place for local shopping, with fruit, veg and flower stalls outside by the café benches.

For something traditionally Danish try Bornholmer Butikken. They specialise in delicacies from the island of Bornholm which is famous for traditional smoked herring.
Visit a Tea Room for Tea
A little unexpected perhaps, but Copenhagen has plenty of tea rooms and tea houses, and they keep growing! Bubble tea is really popular and there are several places around the city to get your fix of flavours.

The most famous tea merchant is A.C. Perch's, who even created a special brew for the Queen of Denmark. Expect amazing cakes in this tea house to match the famous brew!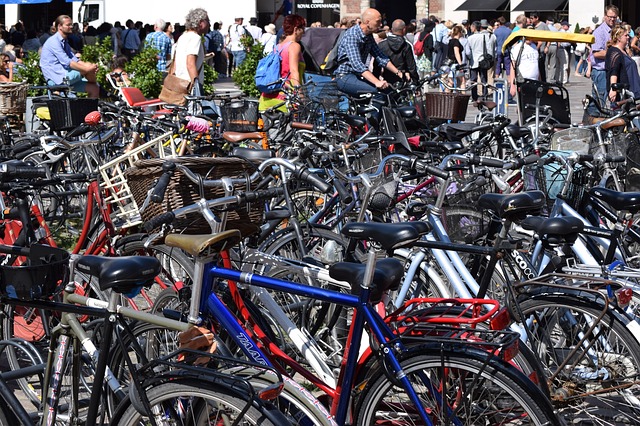 Enjoy Christiania
Christiania is more than a tourist location with a reputation for being an alternative 'freetown' with laxed laws on cannabis. It's actually a hub of local activity with some great little restaurants and cafes, handicraft shops, holiday markets, live music events, and saunas. Explore Christiania a little more like a local (and respecting those that are…) means you can sit on the waterfront, check out the shops, and enjoy the atmosphere. It's a location that is full of hidden gems.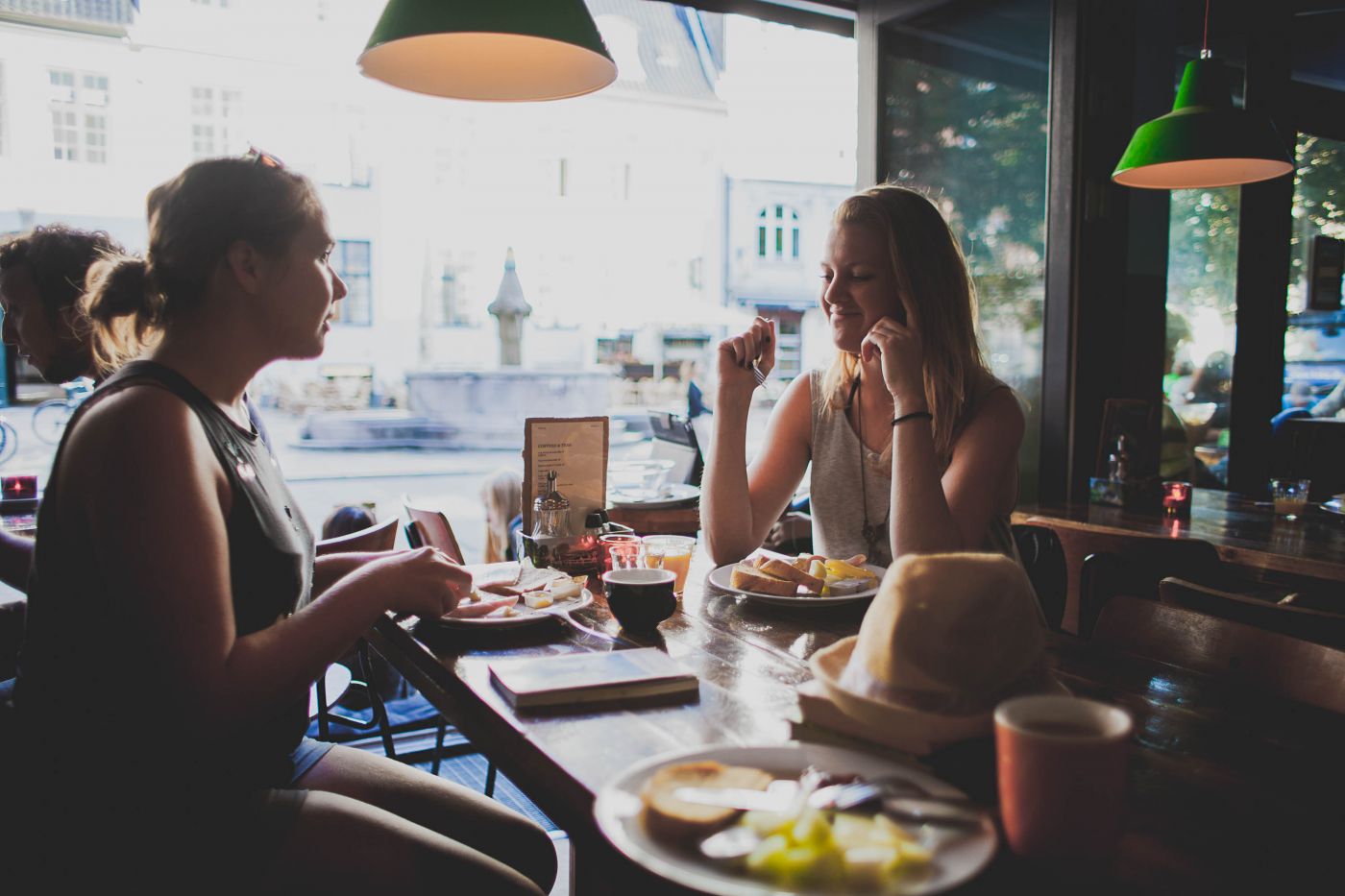 Enjoy our International Bar with a Local Crowd too
Copenhagen Downtown Hostel is one of the only places around town that you can experience and international crowd mixing alongside so many locals. Our unique mix of backpackers from around the world, a central downtown location, live music, great happy hour offers, and a late open bar, means that we are really popular with locals as well as our international guests. This means you can meet people from all over the world, or from just around the corner. It's a great opportunity to learn a little Danish, or to find out about Danish culture from some of our local customers. Enjoy the vibe!