Our Favourite Things to Do in Copenhagen in Summer

We don't need an excuse for ice cream, but now the good weather is here for a while, we are celebrating – here are our 5 things to in Copenhagen in Summer that you just can't miss! We love this city and we especially love it in Summer. The days are long, the atmosphere is buzzing, and there is plenty of cool things to do outside in the sunshine. Bring it on!

Long sunny days and warm evenings give us the perfect excuse to explore the city, including taking time out to chill out in parks or cool down in the water. Copenhagen is surrounded by water so you always have a waterfront walk to enjoy, a beach nearby, and even a canal to swim in. Enjoy all the green space while the sun shines, with picnics, concerts, festivals and more. Welcome to Copenhagen in summer!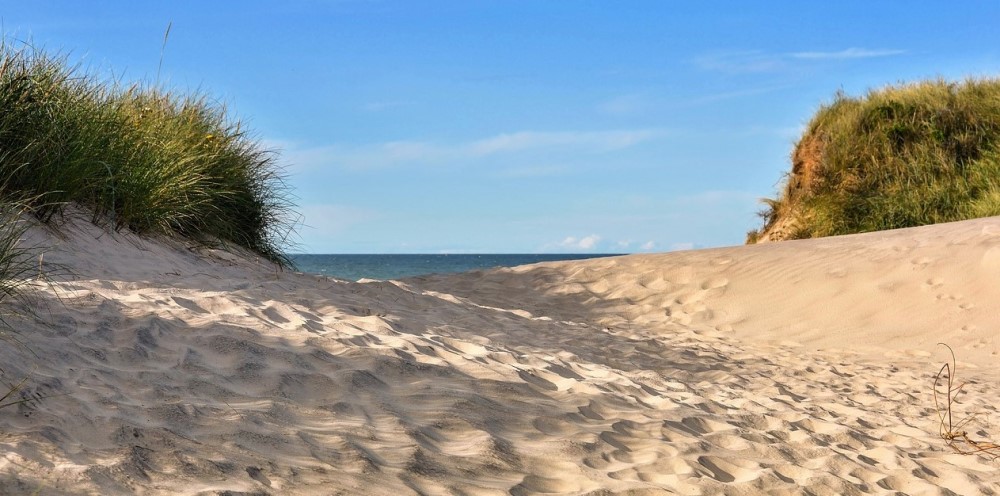 1. Enjoy some of the Summer Parties

Now the sun is here it is time to party! Friday Rock are the events held all summer long at Tivoli, and we look forward to their line up for live music events, kicking off the August programme with L.O.C, Danish hip hop luminaire on 5th August. The biggest rock band in Denmark takes to stage August 12th when Dizzy Mizz Lizzy performs, and the 19th sees female artists MØ + Ashibah. Concerts run until the end of September and you can see the line-up here

Copenhagen Fashion Week arrives back in town 9th August and introduces what the Nordic community decides will be fabulous fashion for Autumn / Winter 2022. Expect to see global trend setters and the biggest names in Scandinavian design along with up-and-coming talent and local fashion students strutting their stuff. There are plenty of events taking place, most are ticketed and some invite only, for VIPS of course, but there are also free events taking place around town and always some parties to slip along to!!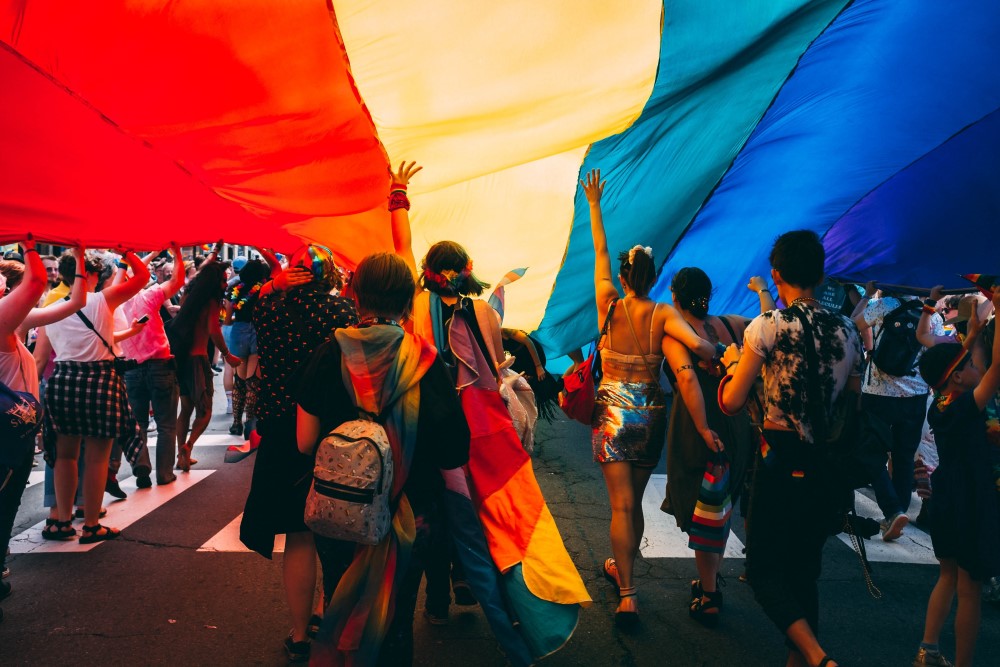 2. Pride Festival and Parade
Copenhagen Pride Festival 2022 is back for its 26th year after a couple of quiet years and this year promises to make up for it! The celebration of all things LGTBQI+ takes place at from Saturday 13th to Sunday 21st August, finishing with the jubilant Pride Parade the final weekend, with colourful costumes and an amazing buzz.

The city square (Rådhuspladsen) is taken over to become Pride Square for the festival, and this is the centre of activity for the main stage concerts and the food and drink vendors. There are also plenty of events taking place from lectures to drag shows so take a look what's on the listings and get yourself along to this vibrant party to support the cause.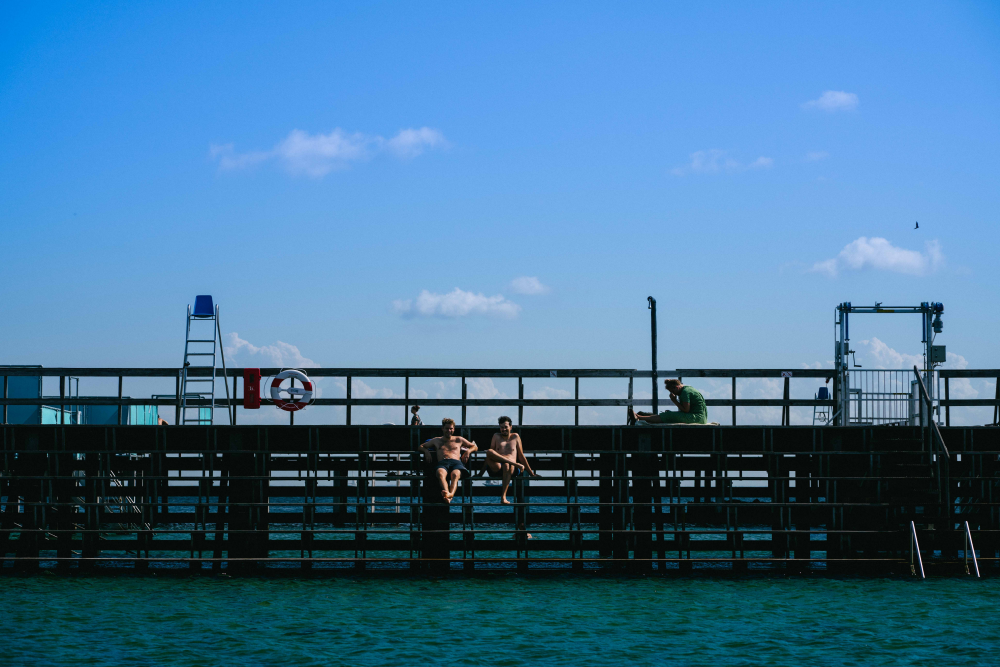 3. Go for a Swim in the Harbour Baths
In a city surrounded by water it made sense to create some urban swimming areas, dedicated to cooling off in the summer months and easily accessible around the city. The water is monitored to be clean and safe, as parts of the canal are ringed off to create swim and diving zones.

The best-known harbour bath is the one at Islands Brygge where there is space to chill out and have a picnic or bbq and enjoy some open-air swimming on a summer's day. This is a popular spot with locals so you will see plenty of people enjoying the sunbathing areas or trying their skills on the diving boards, there are different heights depending how adventurous you are feeling.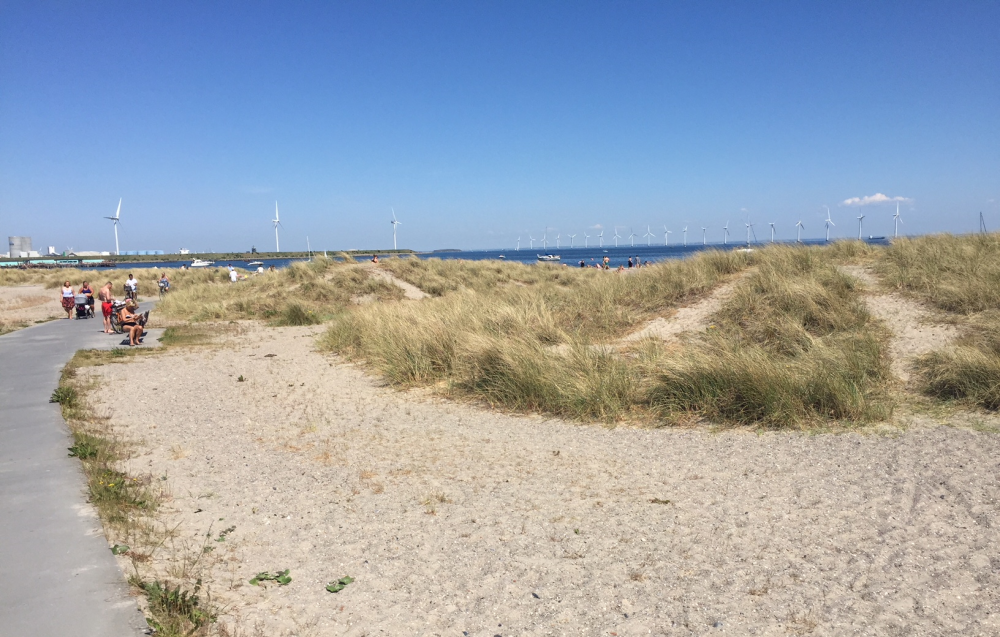 Or… Head to the Beach

Copenhagen has beaches! Yes, it does – and you can get to the nearest and best one on the metro or bus in just 15 minutes. Amager Strand is 4km of sand and dunes, with a pier to jump in the sea and a lagoon that is shallow with no waves – perfect for water sports. Just get the M2 metro from central station or take a bike and you can pick up a picnic and enjoy! It gets busy in summer, but the beach is wide and there is room for everyone. Grab an ice cream and roll out your towel!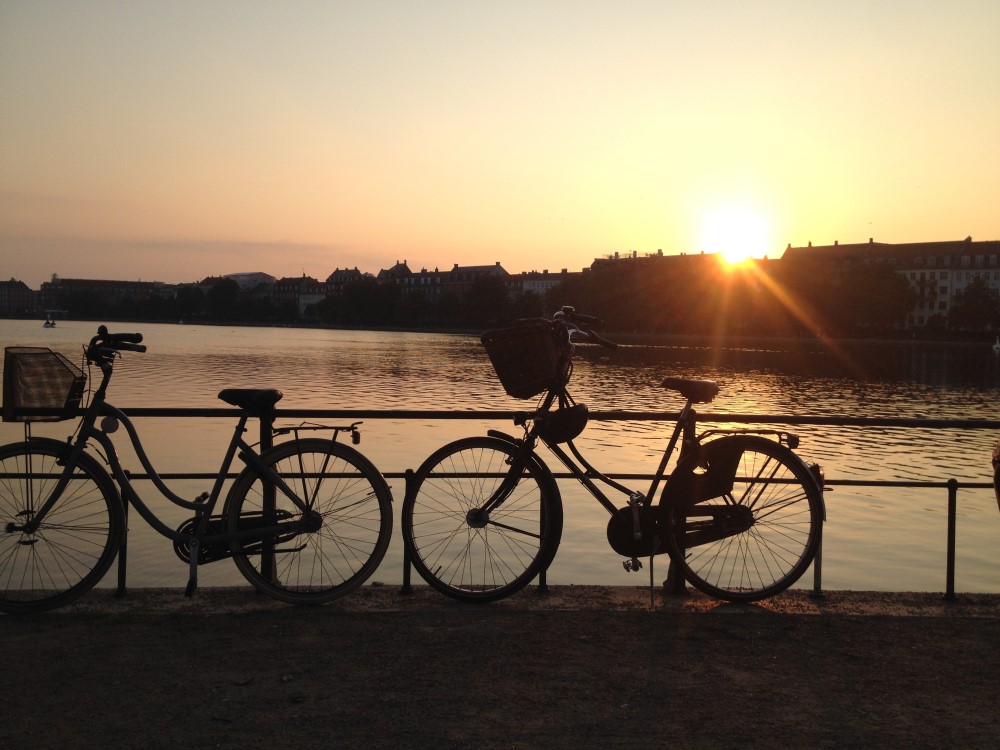 4. Enjoy a stroll along the Canals
Walk them, bike them, even take a swan boat along them – the canals in Copenhagen are full of life in Summer when you can enjoy the breeze on the water and the views of the city. A great place to see the skyline while enjoying the local sights and sounds, we love strolling along the canals through all the neighbourhoods. As an old Viking harbour there are plenty of historic places to see along the waterfront, as well as the new bike bridges and cutting-edge architecture on the city skyline.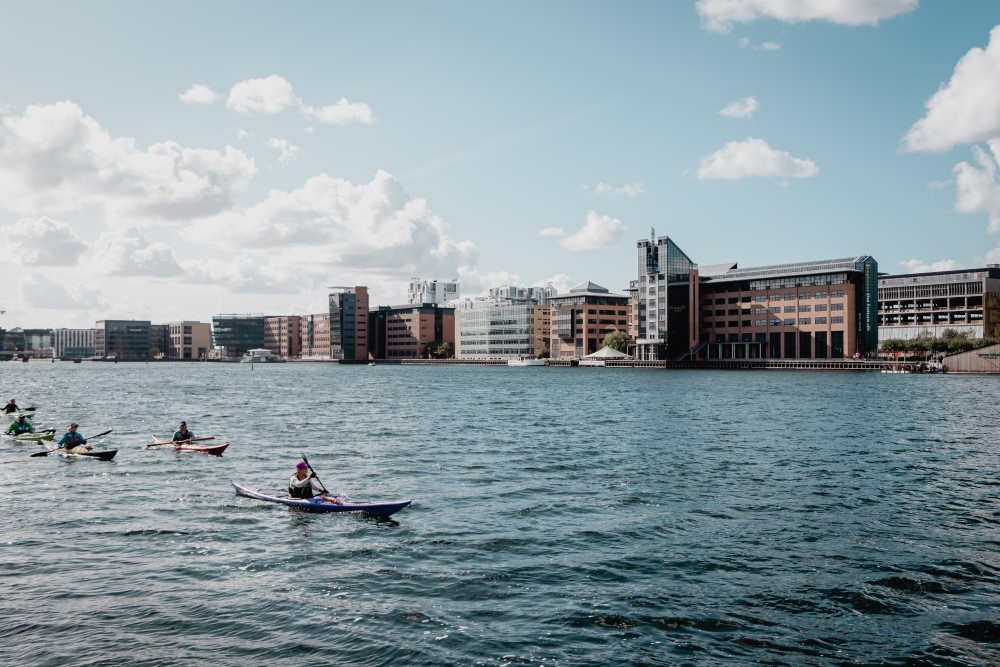 For something more of a local experience then try wandering around Christianshavn opposite the city centre, where you can see plenty of smaller boats and sit along the waterfront for a drink or just take in the view. The picture-perfect harbour at Nyhavn isn't just a colourful place for Instagram, there are plenty of places to sit on the harbour with a beer at sunset and enjoy the views. From here there are also plenty of more touristy things to do, like the restaurants and boat tours, but the open roof boat here is actually a great way to see the city from the water, along with the harbour's colourful houses. The waterfront is so refreshing in summer as you can enjoy the breeze and still the highlights of the city.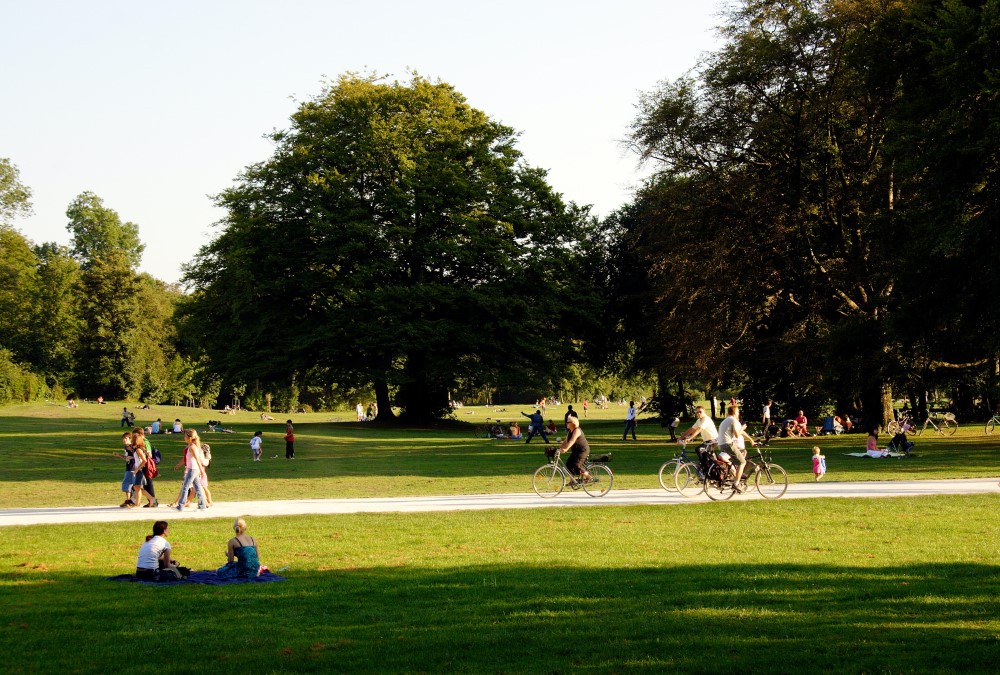 5. Picnic in the Park
Make the most of being outdoors with a picnic in the park! A budget way to enjoy delicious food and the great outdoors and maybe meet some local people too. Who doesn't love a game of frisbee?
Langelinie Park is a great place to wander around as it has awesome views - here you can check out the famous Little Mermaid statue and see a panorama of the harbour. King's Garden is also popular with locals due to its central location next to Rosenborg Castle.
There are also great skate parks including the awesome Fælledparken and Refshaleøen, if you want to take your board and have a ride.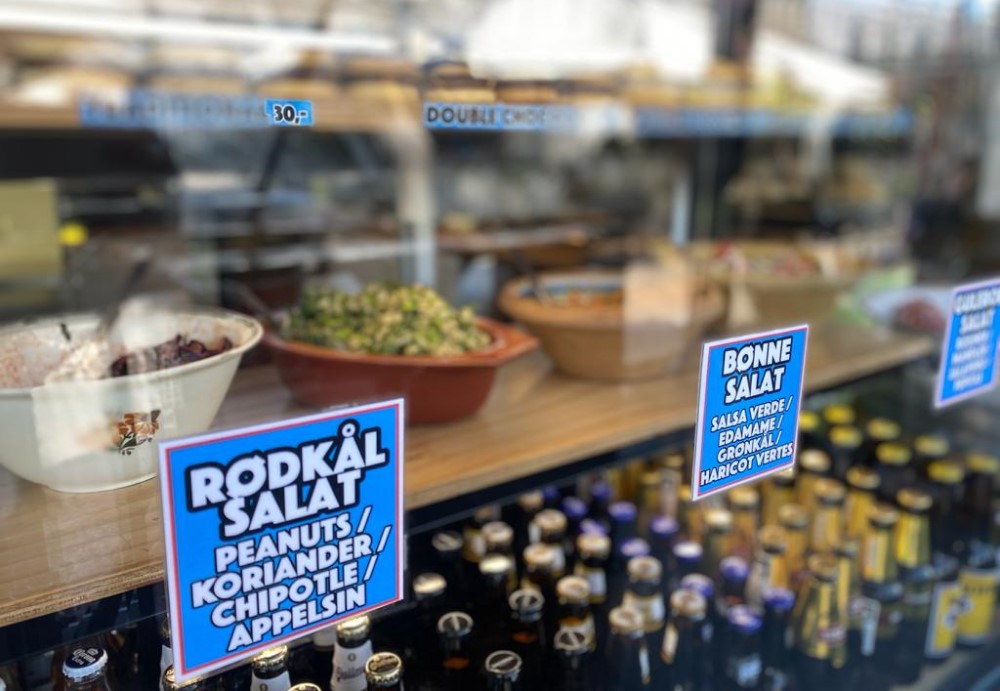 Take advantage of being outside and get a picnic to enjoy eating al fresco on a budget. There are plenty of budget friendly supermarkets around town, or if you want something special then check out the food markets for things to make your park picnic a memorable one!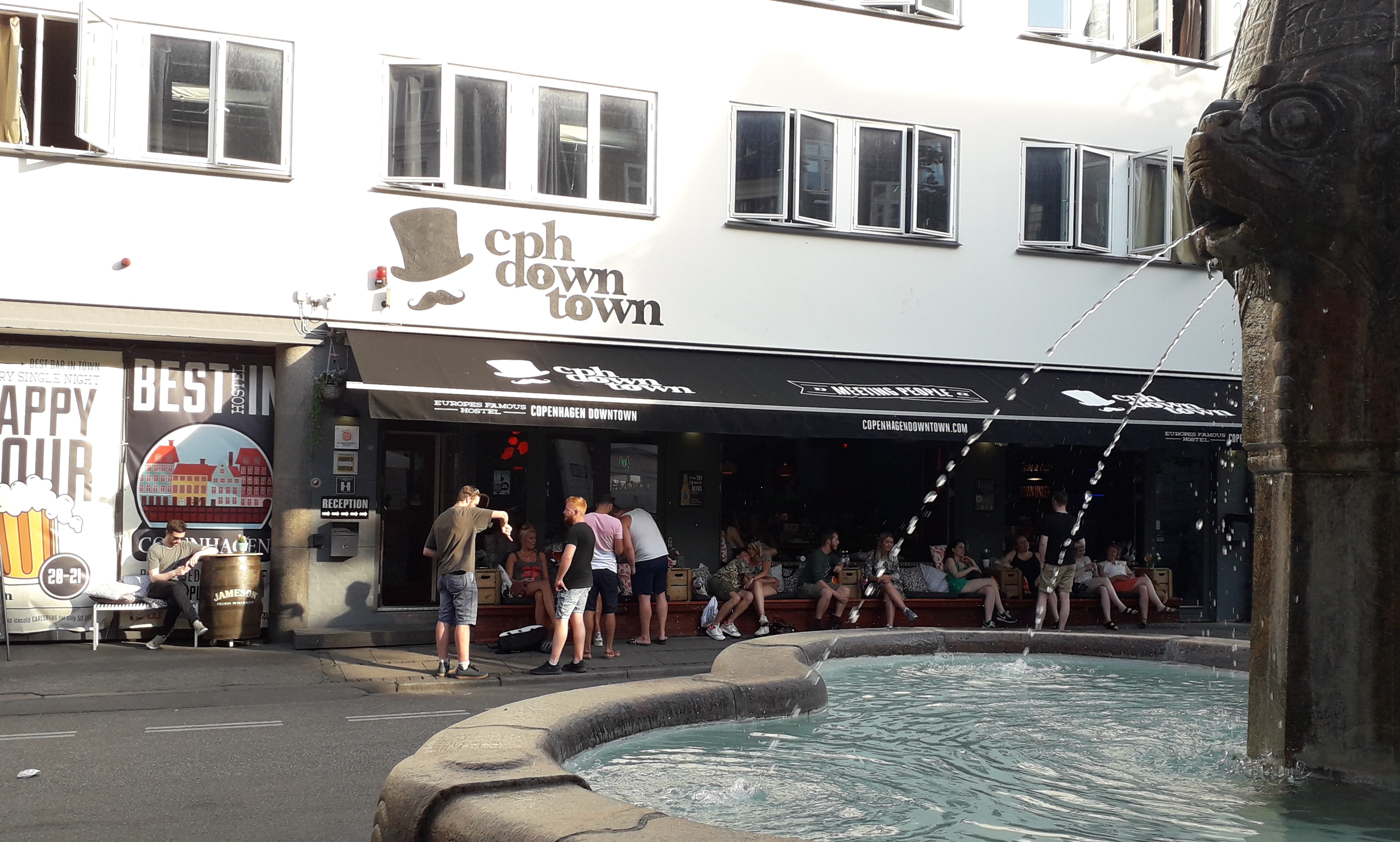 Stay at Copenhagen Downtown Hostel
Don't forget we have the best happy hour in town and an international bar with a friendly vibe. You will find our fabulous bar staff welcoming and our parties are out of this world! What are you waiting for? Check our events calendar to find out about our latest theme parties and Pride events. Book your shared or private room with us at Copenhagen Downtown Hostel - the Famous Hostel in Copenhagen for #GenuineBackpackers.
We are also part of the Europe's Famous Hostels network, being the hostel of choice for the Genuine Backpacker, as part of a network of over 30 hostels across Europe. Find out more about Famous Hostels here www.famoushostels.com