Oktoberfest 2019 is celebrated at Copenhagen Downtown
The famous Bavarian Beer Festiva l is the biggest in the world and takes place every September (into October...) and attracts 2 million visitors to Munich every year! But here at Copenhagen Downtown Hostel, we are having our own Oktoberfest that will be the best in Denmark!

Based on the Bavarian tradition, we will be hosting a party to celebrate the local Danish beers and to join visitors and guests to Copenhagen with games and merrymaking! We won't have the traditional funfair, but we will have plenty of memory making opportunities throughout the night!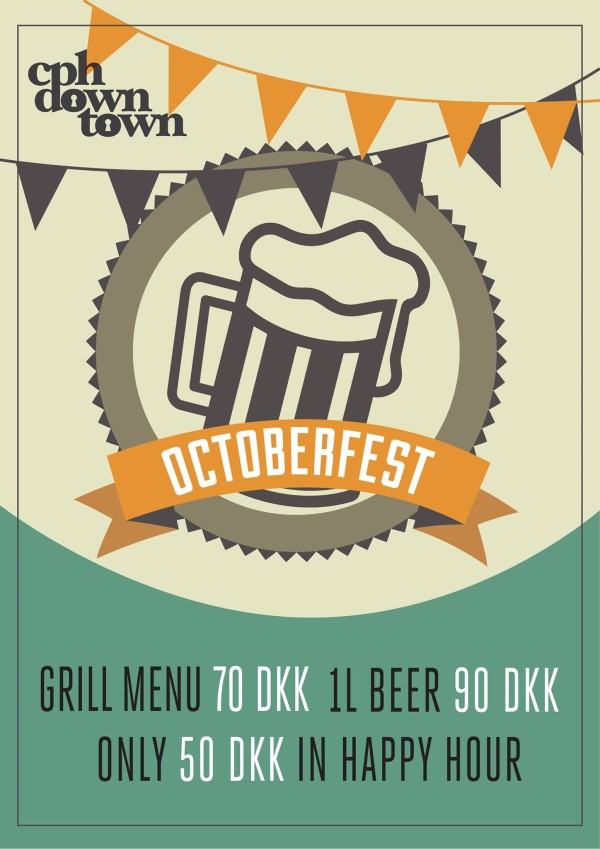 Copenhagen Downtown Party 2019
27-29TH September 2019

For anyone who came to last year's epic Octoberfest party - you know the drill. Beer, fun, games, great food, traditional costumes and more beer - all taking place in our awesome Copenhagen Downtown Bar and underground venue, Copenhagen Downunder. Along with special drinks promotions, of course Bavarian sausages, and an awesome Happy Hour, there will also be live and DJs all night long!!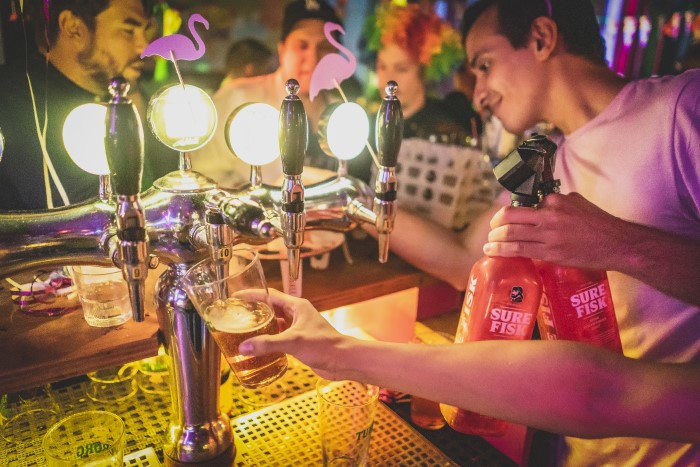 The drinks on offer!! Highlights include....
Traditional Bavarian meal straight from the grill for only 70DKK
1l of beer for only 90 DKK
Happy Hour for only 50 DKK!!
Our famous parties always pull a great crowd of locals and international friends from around the world - this is a great place to meet people and to enjoy some excellent beer! We're proud of our hostel's friendly backpacker atmosphere, and Octoberfest is a great way to get together and enjoy the autumn season!!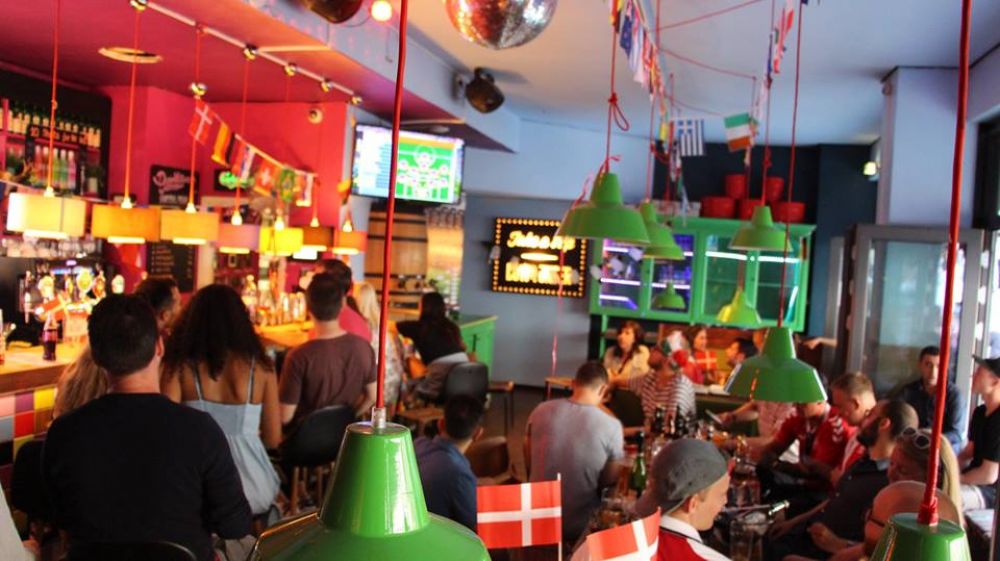 The Tradition behind 'Oktoberfest'
The original Munich Beer festival began as a Bavarian celebration of a royal wedding, then became an annual reason to have games, horse parades, races and of course beer drinking. The beers are traditionally from six Bavarian Breweries which supply all the beer to the 6 million annual guests. There is also a giant funfair with rides for everyone to enjoy (making it the world's largest Volksfest) and beer tents with traditional food, music, bands playing all day and each run by a different brewery.
We won't have Bavarian Beer tents sadly, but we will be recreating the awesome atmosphere with the local beer flowing at great prices, and an international team enjoying every minute of the celebrating. We also will not be taking place over 2 weeks - come and enjoy this for one weekend only!!!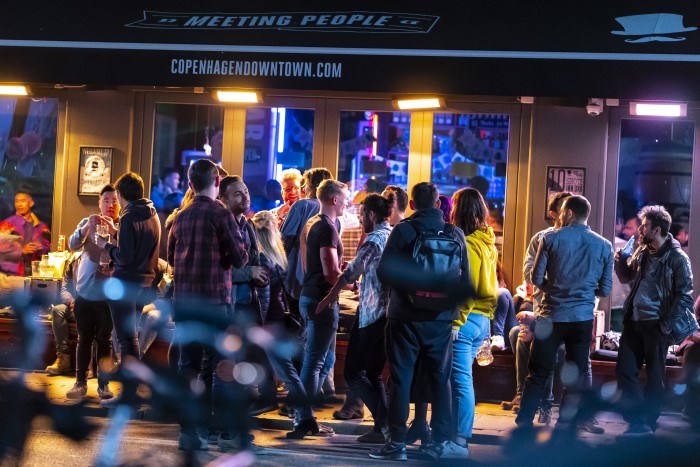 Book Your Bed at Copenhagen Downtown Hostel
For the best fun in town and the genuine backpacker experience, stay with us at Copenhagen Downtown Hostel. We have a great international atmosphere in our retro designed hostel, and unbelievable happy hour prices at our cool bar! Book the best hostel in town here.
We are part of the Europe's Famous Hostels network of the best hostels in Europe. Famous Hostels provides the best option for Genuine Backpackers. Find out more about Famous Hostels here www.famoushostels.com
Copenhagen Downtown is a proud member of Famous Hostels. Book your stay with us for a #GenuineBackpacker experience!