Find out our New Year's Eve Traditions in Copenhagen, Happy New Year!!
It's the end of the 2018 and we are looking forward to starting 2019 with a bang!! We love to celebrate here in Copenhagen, so expect the drinks to be flowing and the fireworks blowing!! Jump into the New Year like a Dane and follow these steps...
Some countries the tradition is the colour of your underwear, or burning things from the year past, but we like to keep it simple with normal traditions, like dressing up, giving a good toast with your traditional meal, and partying!


The Queen's Speech
It all begins with the Queen's speech, which takes place at 6pm every New Year's Eve and is live from Fredensborg Castle. This tradition has taken place since the 1880s and expect to be standing for it to show respect! This is also the time to start with a toast to Denmark and let the drinking commence!!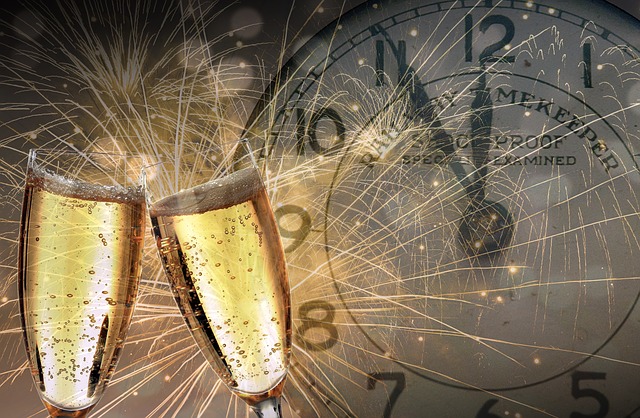 The New Year's Eve Dinner
Once you hear the words 'Gud bevare Danmark' (God preserve Denmark) then it's time to start your New Year meal - traditionally a simple meal of cod fish and mustard sauce followed by the traditional dessert Kransekage. This is a marzipan cake that makes up a tower from rings. The shape is supposed to signify the horn or plenty and the hope of happiness and wealth in the coming year. Skol to that!!
Comedy Television
If comedy is your thing, every year the Danish channel DR shows the short film Dinner For One, known in Danish as The 90th Birthday. It's based on a rich old lady and her butler James at her New Year's Eve meal, and has been showing since 1980. It has become something of a national treasure, with thousands of complaints the year it was not shown!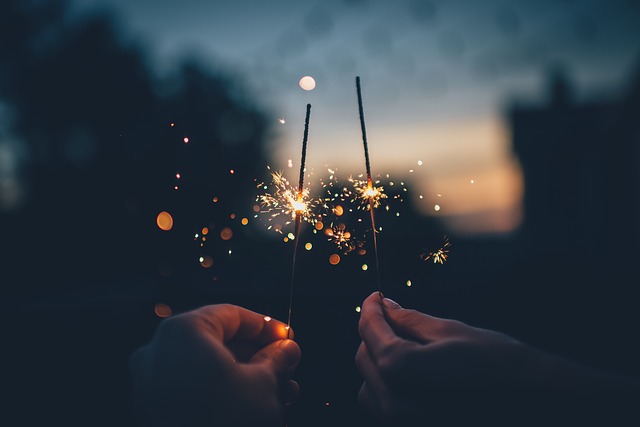 Jumping into the New Year

At midnight when you have counted down to the last second, you traditionally 'jump' into the New Year. The best place to do this is a high point, and this is usually done from the sofa with everyone at home watching the tv. Then it's the singing with a tradtional song to welcome the New Year and then two, yes two, Danish anthems. Get into the spirit of the the new year with a good singalong!!
Fireworks
Then it's time for fireworks. If you love them then head to the Town Hall Square where most of the fireworks in Copenhagen will go off. If you hate them, or are particular about health and safety, then avoid it!! Danes rarely are allowed to set off fireworks so they really like to indulge for New Year's Eve! There are also good spots to watch fireworks around town (with goggles on) such as the bridges.


Smashingly Good
There is also a haphazard tradition of smashing china - over your friend's head. This is done to show everlasting friendship, and usually broken china is used - but be careful!
On New Year's Day there is a speech from the Prime Minister as an address to the Nation - for those who are interested in current affairs and politics.


New Year's Eve at Copenhagen Downtown Hostel!
You should join us with your best outfit for the greatest night in the Year at the CPH Downtown Hostel, and to be with us until we welcome 2019 with champagne and more Partying all night!
Why?
Because Copenhagen Downtown Hostel promises you, it will be Epic! Invite all your friends and tell them it's free!
An unforgettable night with a lot of music, special drinks and the greatest crowd in all Copenhagen and even fireworks.
NYE buffet from 18.30-20.30 100 DKK or 130 DKK for buffet with a glass of prosecco
1 bottle of prosecco + buffet = 230 DKK
And don't forget to come early!
See you at:
Copenhagen Downtown Hostel,
Vandkunsten 5, 1467 København K, Denmark
Happy New Year everyone!!!