Jonny from Don't Stop Living talks to us

This month we had guest Jonny Blair stay with us from Don't Stop Living travel blog. Jonny runs the longest 'one man travel guide to all seven continents' - that's right, he's been almost everywhere including over 100 countries and all 7 continents. Was Jonny going to be impressed with Copenhagen? Well, it was his third visit and he stayed at Copenhagen Downtown and gave us the thumbs up! Find out what Jonny thought of our great city!




Why Copenhagen Downtown?

I chose the Downtown Hostel Copenhagen, not just because of name and reputation, but because it is part of the group of Europe's Famous Hostels and is in a good location for central Copenhagen.


You've visited Copenhagen before, what brings you back?

I first visited in 2006 and have been back 3 times. I guess I like the way it mixes modern with old on every corner and the fact it's an easy stop over city for Sweden, Faroe Islands and Germany.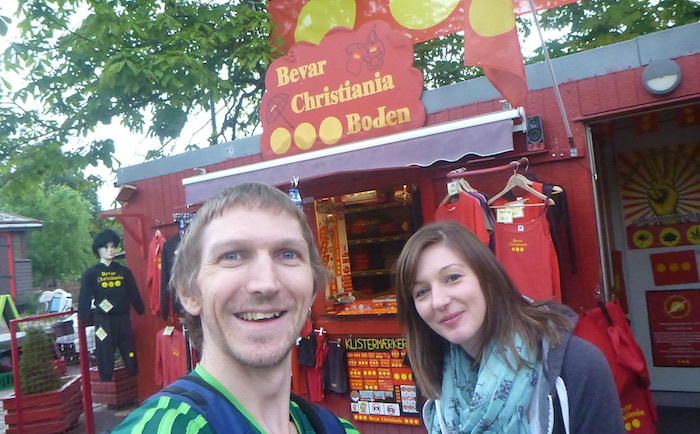 What do you think is surprising about Copenhagen?

That there are 3 countries close by that nobody has heard of - Christiania (separate Freetown since 1971), The Kingdom of Elleore (an island nation off the coast of Roskilde) and Ladonia (a Royal Republic on the coast of Sweden).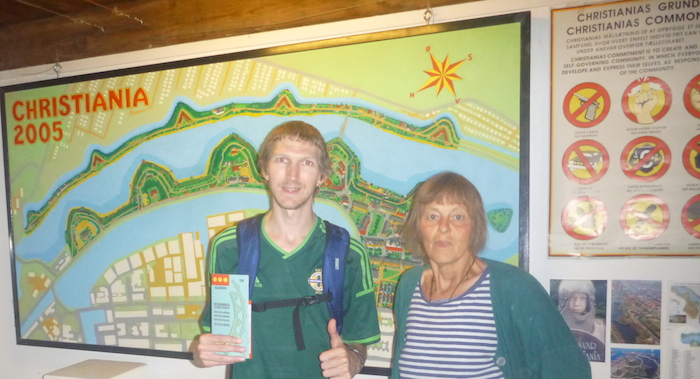 What was your best find?

Apart from the three unknown countries, I like Mikeller Bar for local and international beers.

What was your impression of the local people?

I like them - they are very proud, hard working, sociable and friendly. They have a good government system in place and they work hard for their nights out.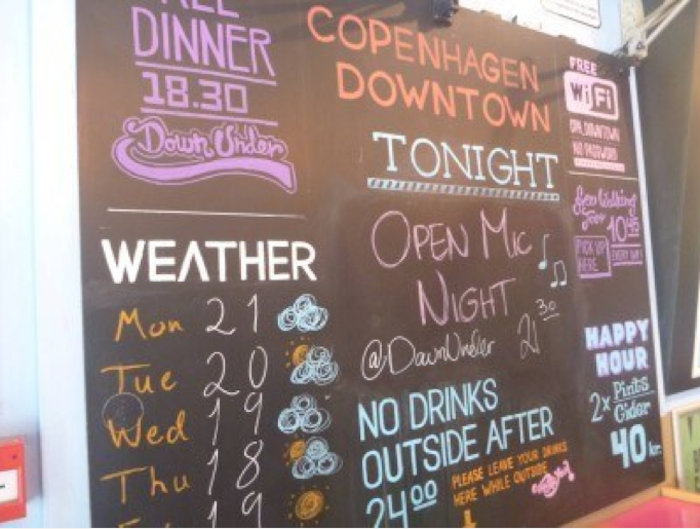 You stayed with us at Copenhagen Downtown, what did you like about the experience?

There are lots but the free food is epic - a great way to meet other backpackers and save money. In addition to all this, rooms have fast WifFi, the bar sells food most of the day, the staff are awesome and the overall vibe is positive. The Copenhagen Downtown Hostel is sociable to the core – nightly events like open mic night are organised. Day tours are also organised and there are always people to meet and hang out with here. There are two cool bars here too – the upstairs bar on the ground floor is a great place to chill out and you can also escape the street scene in the Down Under bar which is in the basement.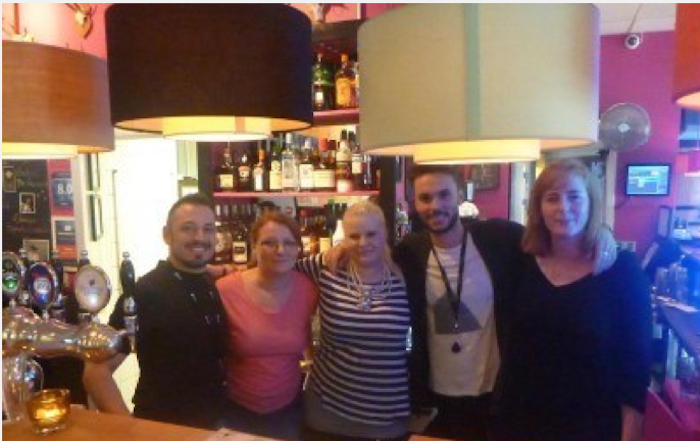 Will you be coming to Copenhagen again? If so, why?

Yes, next time I'll want to visit the Kingdom of Elleore and chill out in Christiania. I'd also like to visit a mate of mine in Nastved. Like I say, I think Copenhagen's location makes it a good stop over city for 3-4 days.

What is your top tip for visiting Copenhagen?

Get off the touristic trail, hire a bicycle and spend at least 4 hours in Christiania. If you're there for a while, a day trip to Helsingor or Malmo is a great idea too.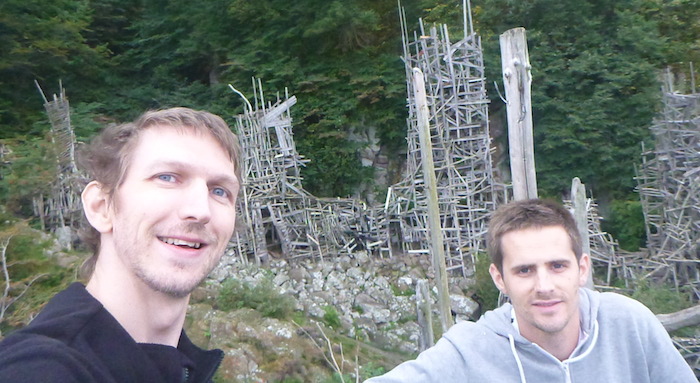 Thanks Jonny! Come again soon.

Read Jonny's article on Staying at Copenhagen Downtown Hostel here

Jonny can be found on Facebook