It's Party Time at Copenhagen Downtown Hostel!
We are famous for our parties that bring together our international crowd of backpackers and locals for the best fun in town, but we offer more than just a great Happy Hour! Stepping up to the microphone every Tuesday and Thursday we have Morten, our singer and guitarist who brings all your favourite tunes to life with his live music nights! Don't miss our solo traveller nights if you want to meet people from all over the world, or our Fireball Fridays for those who like to celebrate the start of the weekend, with our usual cocktail weekend deals. In addition to all this, we have a whole host of fabulous theme parties that you will never forget! Whether it's our Full Moon Beach Parties, our Distortion AfterParty, or our Hip Hop or Disco nights. When you're all partied out with our live music and late night DJs, we provide you with a chill out at our Sunday Games nights to wrap it all up. Oh, and don't miss our Beer Pong Parties!!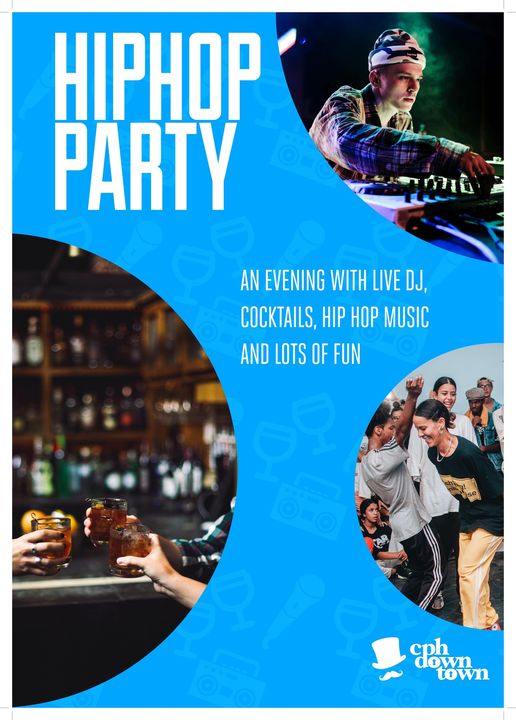 Hip Hop Party!

This Saturday 27th May we're having our HIP-HOP PARTY, where we will be taking you back to the Old Skool and mixing in your current faves to give you the best Hip Hop flavour! We are going to have a lot of fun, and be throwing a lot of dance moves. Enjoy our refreshing drinks, super cool music and a great atmosphere, all taking place at our trendy hostel bar. Come along and bring your squad!!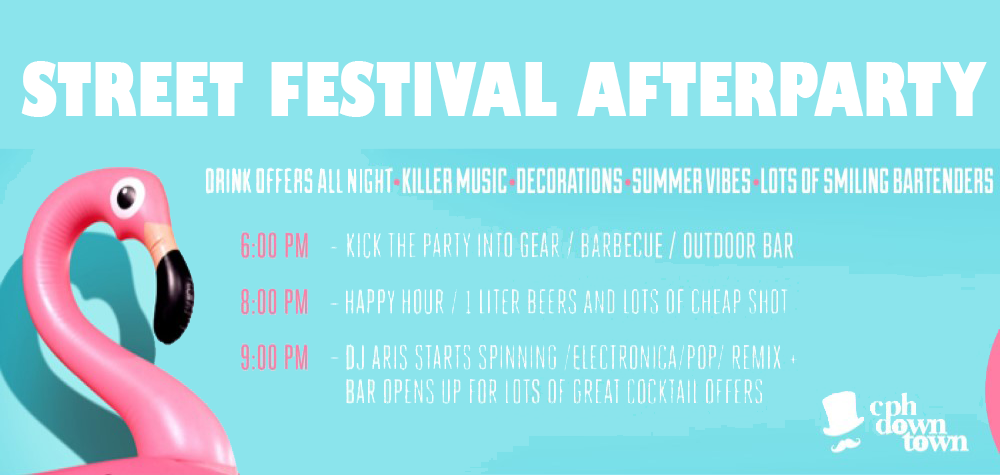 Street Festival Afterparty
3rd June
As Copenhagen Distortion Festival hits town, we will be throwing the most epic AfterParty! So, to match with the theme of Distortion (crazy fun partying in the streets that brings people together with music and dancing), we will be keeping the party going ALL NIGHT LONG!!

We will be kicking off with our BBQ and in our party gear - THEME IS CRAZY FLAMINGOS!! Try and find an outfit for that eh? We are expecting you all to look your very best...
We will have an outdoor bar running and by 8pm we will enjoy Happy Hour with beers and plenty of shots to throw down. DJ Aris starts spinning at 9pm and you can enjoy Electronica, Pop and remixes. The bar will be open for our awesome cocktail offers. Come along and enjoy the summer vibes with our killer music, great drink offers and our best smiling bartenders!! Find out more here

6pm : Kick the party into gear / Barbecue / outdoor bar
8pm: Happy hour / 1 Litre beers and lots of cheap shots
9pm: DJ Aris starts spinning /Electronica/Pop/ Remix + Bar opens up for great Cocktail offers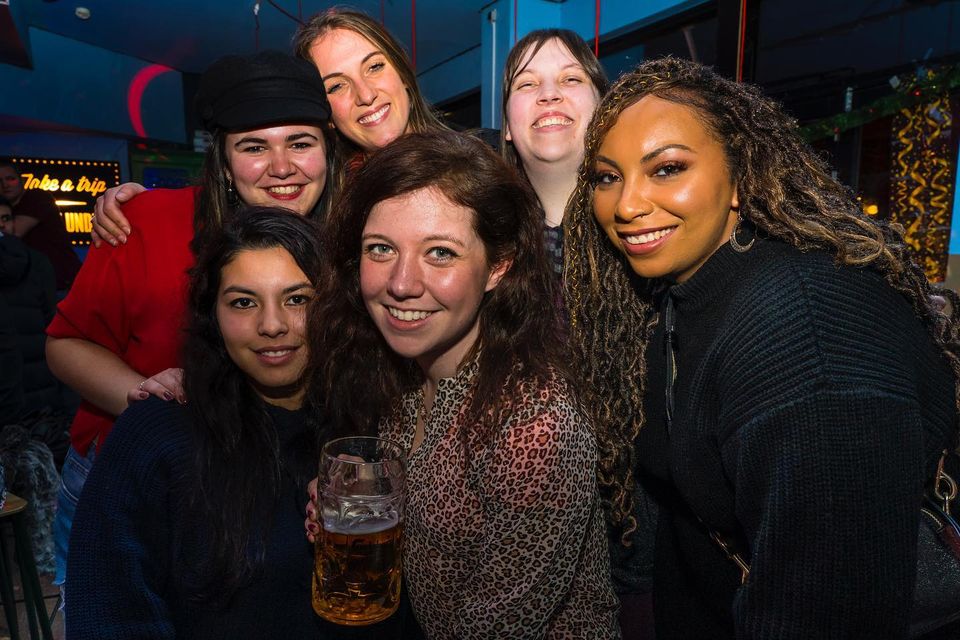 Solo Travellers Night
Travelling alone and looking to meet fun and interesting people from around the world?? Well step on up to our solo travellers nights with us here at Downtwon. What can be more fun than meeting like-minded people on your journey? This night is designed for you to connect with others, share experiences and stories and learn more about other cultures. Plus you can swap tips on what to see and do in the city! We will have some fantastic refreshments on offer and keep the vibe going so you can enjoy the moment. Whether you are looking for travel buddies or just want to say hi, come and enjoy this relaxing evening with us.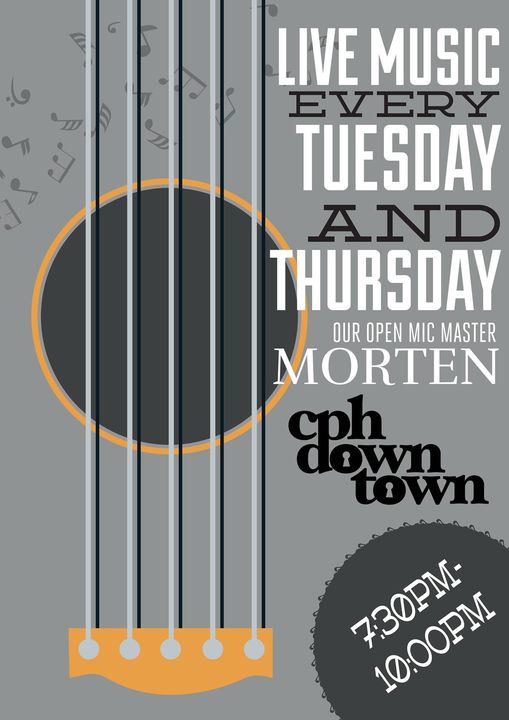 Live Music Nights! Tuesdays and Thursdays
Love live music? You are invited! Every Tuesday and Thursday we throw incredible live music nights with our singer Morten! He is a human jukebox so feel free to shout out requests, and of course, sing a long! These can be some relaxing evenings of enjoying the music and unwinding in the week, or take it to the next level and get dancing to this talented maestro!
Sweetening the deal we have happy hours and a whole host of refreshments to keep you fueled for the night. Bring your friends and enjoy a night like no other in Copenhagen! See you there!

Sankt Hans Party, 23rd June
Midsummer's Night Eve is a big celebration in Denmark and we are celebrating even bigger at Copenhagen Downtown! This Nordic festival will be a celebration of the longest night of the year and the festival of Sankt Hans (Saint Hans). Let us show you our traditional Midsummer fun! (Well the drinks and BBQ are traditional, the Piñata is just for fun!) You can expect great cocktails and our awesome DJ, with drinks from 50DKK. Bring your friends and enjoy the longest night of the year!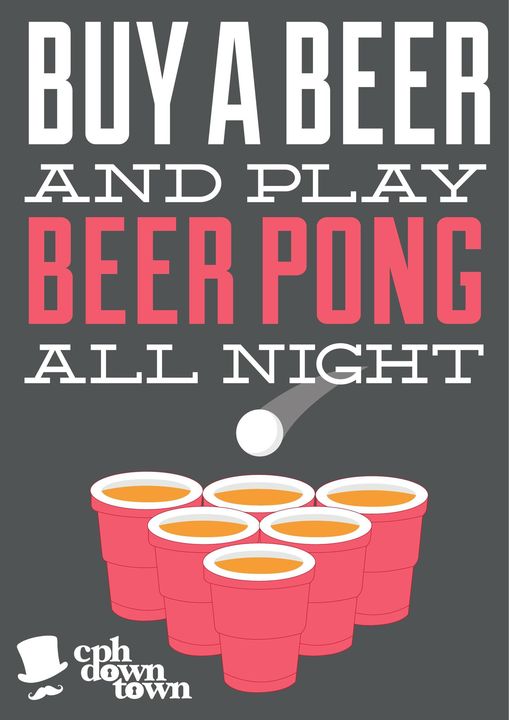 Stay with Us At Copehagen Downtown Hostel
We love to party and our central downtown location is hard to beat! If you're looking for a place to party, meet interesting people and make friends, eat, and drink, then we are right in the centre of town with all the attractions and sights on our doorstep. Come and find out for yourself! Book your bed here
We are also part of the Europe's Famous Hostels network, being the hostel of choice for a network of over 40 hostels across Europe. Find out more about Famous Hostels here www.famoushostels.com. We are also part of the St Christopher's Inn network of hostels in Europe, the best places to Live your Life!