Copenhagen in 24 hours: What to see and do
There are so many things to see and do in Copenhagen that we will start by saying – you need more time! But obviously you can save some cool things to see next visit, and just get a feel for the city's sights and sounds. This city has something for everyone, and if you're here for 24 hours then you can still see some of the city's highlights, experience the vibe, eat some local food and drink, art and culture, and squeeze in some selfies (just don't take them in Christiana.) For the adventurous then Copenhagen also offers some great nightlife with late night bars and venues for dancing the night away (depending on current restrictions!)
Copenhagen is a great city to walk, bike, roam and explore, and just the right size to be able to enjoy the old town centre and most famous landmarks on foot. Easy to get around, safe, full of friendly locals, and plenty of little streets and waterways to explore. What more could you want? Here are our recommendations for the things you just cannot miss if you're just here for 24 fun packed hours!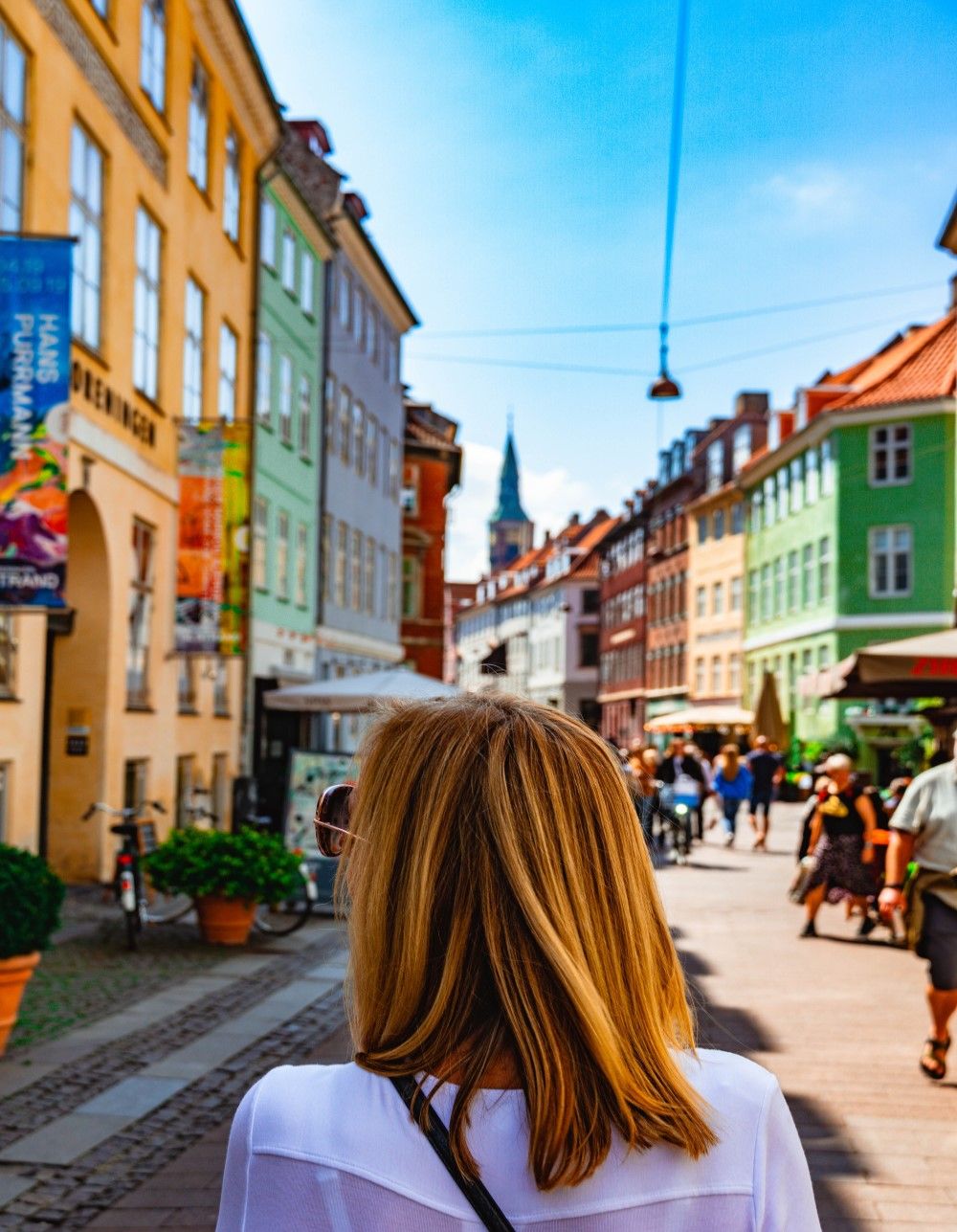 Your Breakfast Call
Wake up your day with the awesome and great value breakfast at Copenhagen Downtown Hostel (obviously), then when your coffee has kicked in get ready to tread the famous streets of Copenhagen through the old town centre, Indre By and the heart of the city. From the hostel your walk takes you by some of the best known sights: the colourful corners in Gammel Strand, the baroque Marble Church (Frederik's Church), one of the longest pedestrianised shopping streets in the world,Strøget, the Rundetaarn tower (you can go to the top for great views of the city), and to the waterfront where you can see the island of Slotsholmen which houses the Danish parliament,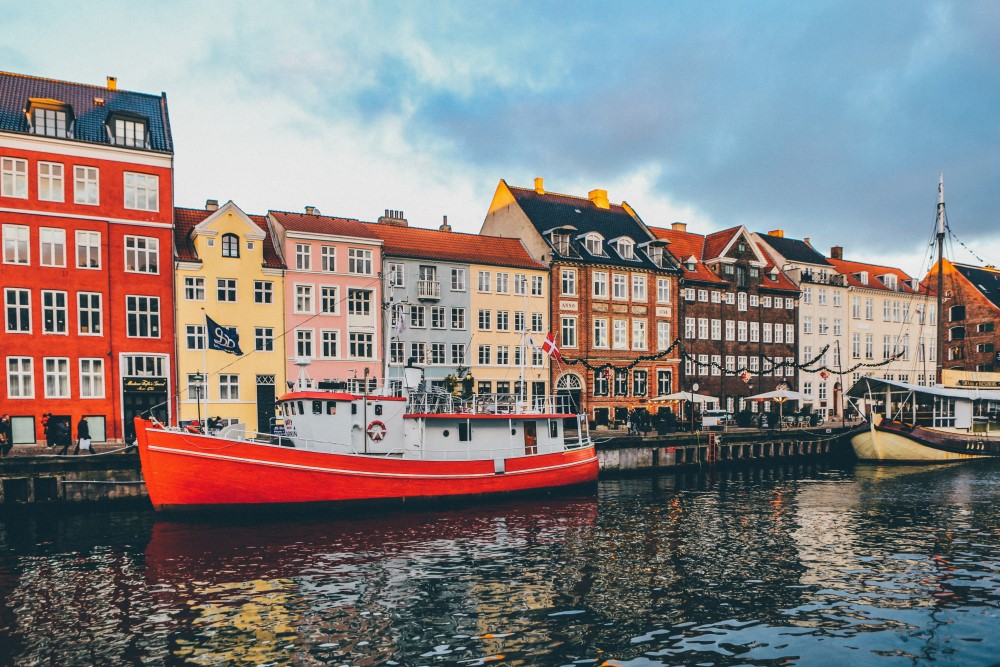 Nyhavn

From the hostel you can enjoy a scenic walk through the old town to the waterfront, to check out Nyhavn (the new harbour) and the picture-perfect colourful houses on the harbourfront. Although touristy, this is still also a great place to grab a coffee and a pastry, pancake, or ice cream and soak up the atmosphere (or do this in reverse and enjoy sitting on the harbourside at sunset with a beer – it's a popular spot for locals too!) The canal side is very picturesque with boats and bridges set against the colourful houses that adorn most Copenhagen postcards.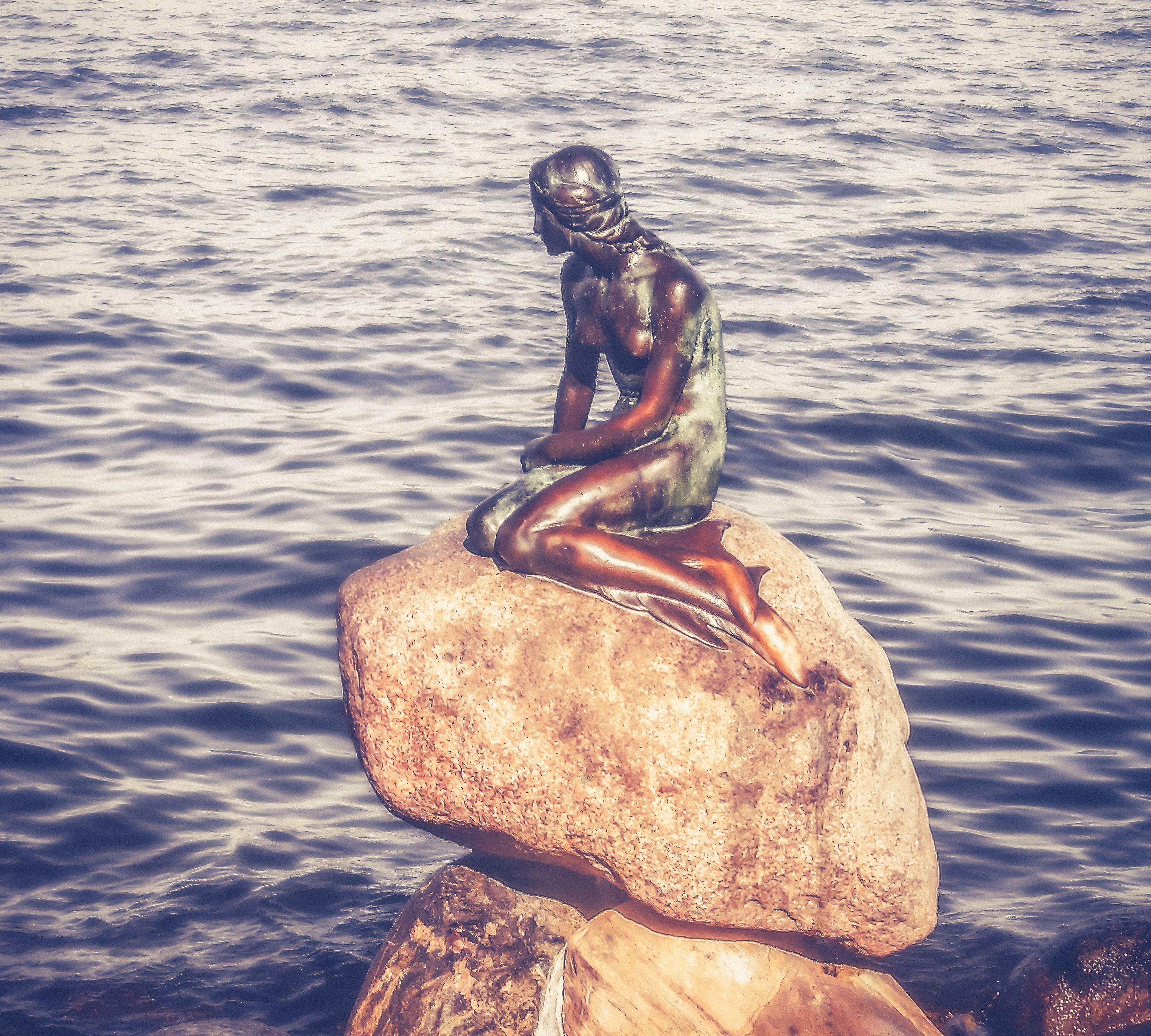 Copenhagen from the Water
We recommend doing a canal boat trip from Nyhavn, because you're going to be walking the rest of the day(!) and it's the best way to see a few sights from the water that are otherwise hard to see if you don't have much time, especially the famous Little Mermaid statue which is a little out of town, and the architecture of the city from the canals. A great way to chill out and see some sights!
Amalienborg Palace
A short walk from Nyhavn through the historic centre you can find Amalienborg Palace, the current home to the Danish Royal Family. Despite them living here, you can visit the palace inside and see several rooms that are in use and see a wealth of historic artefacts and treasures. Everything is well labelled with information in English, so you can find out about Danish royal history! The palace has a changing of the guards at 12pm every day which is a ceremony with the troops in their fluffy hats exchanging for the day as those from nearby Rosenborg Castle come to Amalienborg Palace.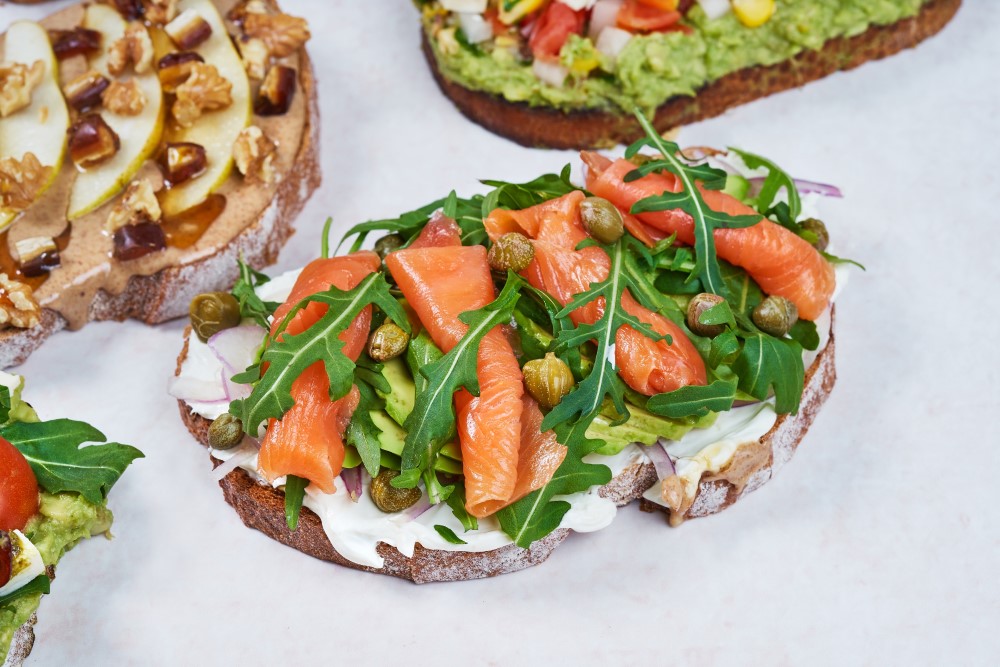 Time for Lunch – Copenhagen Street Food
"An urban playground for co-creation, innovation, food and creativity - and last but not least - the largest street food venue in the Nordics."

Copenhagen is famous for Nordic Cuisine and Danish delicacies, but if you want to see a variety of foods from around the world, and have the experience and view, we recommend hopping over to Copenhagen Street Food. Yes there are selections like pizza and tacos, but with food from more than 18 nationalities, there are also Danish treats and foods with a Danish twist. It's also ideal if you are on a budget and there's a great vibe for people watching and meeting locals. Music events take place here so you can check out some local talent while you enjoy your lunch on the water!
There are over 50 food stalls and bars in a outdoor space with great views of the harbour. Copenhagen Street Food is a great place to explore, so get yourself along to try some Danish and International cuisine with the locals!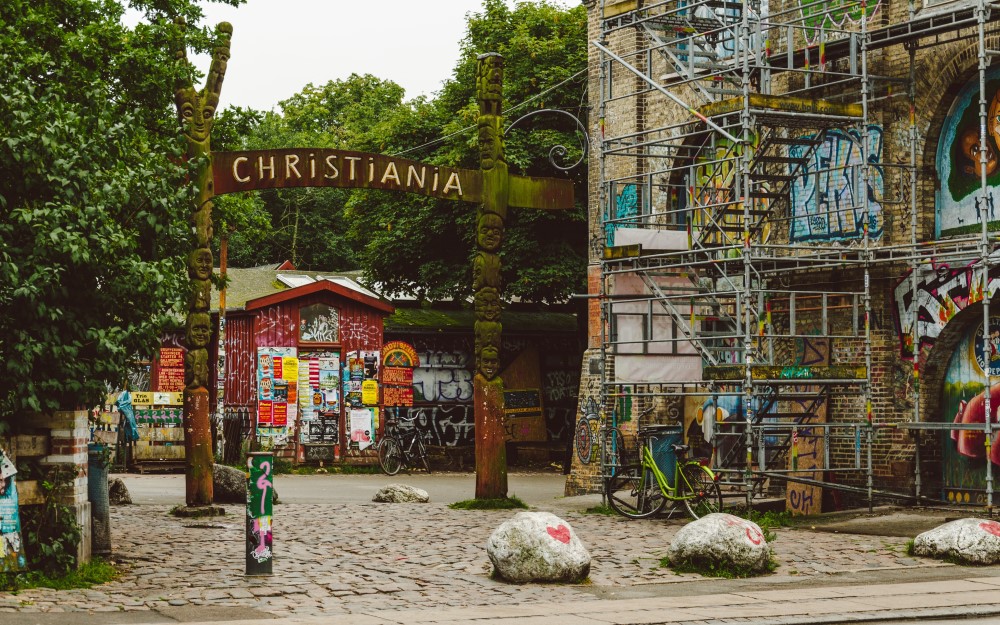 The Neighbourhood of Christiania – the Freetown
Graffiti, art, music, activism, gay rights, community, festivals – Christiania is an alternative community neighbourhood that has a reputation for creative freedom and anarchy as a self/governing independent society. With half a million visitors a year and its own flag, it is a popular example of liberated Danish society. It's an interesting place to visit, with plenty of things going on and festivals taking place in summer.

Christiania has a long history as an alternative 'hippy' community, which effectively had its own laws on drug tolerance – making it famous for seemingly legally selling marijuana on the market stalls on Pusher Street. It's a complicated history but unwise to buy drugs here, and definitely do not try to take any photos – there are signs everywhere warning you not to. Enjoy the vibe and something different in Copenhagen.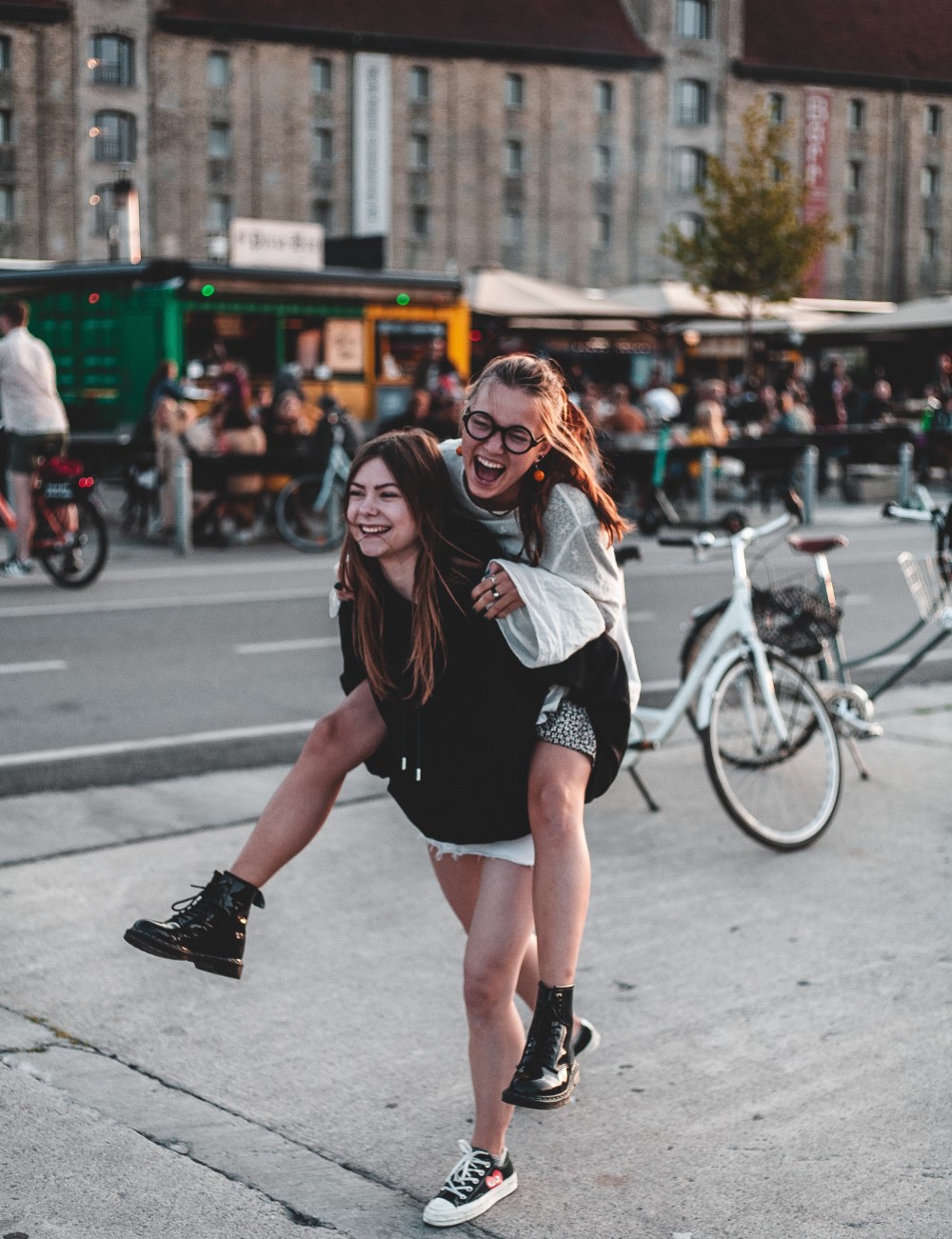 Rainy Day and you don't have an umbrella??

On a rainy day there's nothing better than dipping into one of Copenhagen's museums that are packed full of great things to see! Here are some of our favourites..
National Gallery of Denmark
Denmark's largest art museum with pieces dating back to the 14th century including Danish and Nordic art from the Golden Age as well as French Masters.
The National Museum of Denmark
A museum of cultural history of Denmark and just around the corner from us, perfect!
Museum of Copenhagen, Free on Fridays
This museum is a great place to see what Copenhagen looked like in years gone by with a historic overview of Vikings to the Royal Family.
Ny Carlsberg Glyptotek,
Free on Tuesdays, Closed Mondays, open 10-21hrs, Students/ under 27, 85DKK
This museum has an inspiring and huge collection from around the world, with a large number of ancient Egyptian artefacts, and a peaceful indoor atrium. It's also right around the corner from our hostel.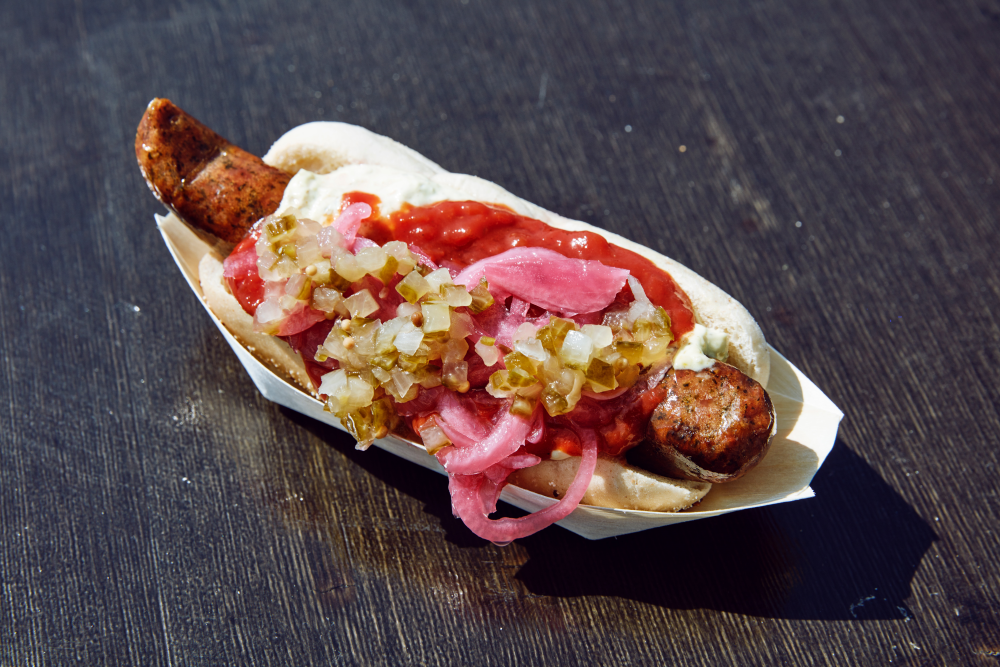 Local Snack - pølse
It wouldn't be a trip to Copenhagen if you didn't visit a hotdog stand! (Vegetarians this one isn't for you). We can't help but also recommend that you try one of our famous Danish hotdogs – inexpensive and found on most street corners in the town centre – they could be described as delicious or as junk food, it depends on your point of view! With a choice or various sausages and toppings the humble hot dog is one of the most loved of Danish staple snacks. Try the famous Rød pølse with ketchup, mustard, onion, and pickles on top!
Meatpacking District Party
Instead of over priced drinks along the harbour front at sunset, why not head over to the trendy Meatpacking district - so called from the old gentrified meat warehouses. This is still a working area, so stick to the 1930's 'white' buildings in the square to check out some of the best bars, clubs, LGTB hip spots and food markets in the city.
Kick off with some food at the market - Kødbyens Mad & Marked, then head to one of the bars or pubs. There are lots of clubs and late night bars here, but if you're starting early then try the traditional and oldest pub here, Mesteren & Lærlingen, a favourite for locals or Ølbaren. Next up is the great beer selection at WarPigs. A trendy brewpub with a lot of choice on beers, this place is definitely worth stopping by, or else try Mikkeller Bar.
Bakken has a patio for socialising and a relaxed atmosphere. Later on head to Ruby or the Jazzhus Montmartre.

For more great tips on where to go in Copenhagen or what to see, ask the friendly staff at Copenhagen Downtown Hostel! We hope you enjoyed our tips on what to see with 24 hours in Copenhagen, we look forward to seeing you here!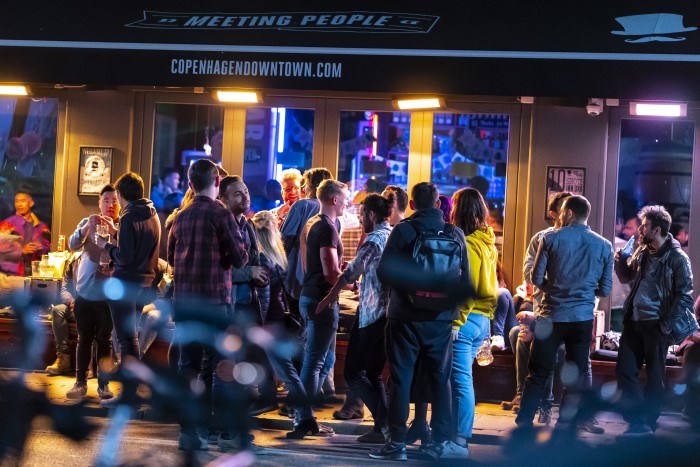 Book your Stay at Copenhagen Downtown Hostel

Looking for a place to stay?? Don't forget we have the best happy hour in town and an international bar with a friendly vibe. You will find our fabulous bar staff welcoming and our parties are out of this world! What are you waiting for? Book your shared or private room with us at Copenhagen Downtown Hostel - the Famous Hostel in Copenhagen for #GenuineBackpackers.