Hip hangouts in Copenhagen
If you're looking for hip hang outs this autumn in Copenhagen then we have the hottest spots for you. This city is packed full of great places to try out, from ping-pong to cute cafes and cultural hot spots. Here's a round up of our favourites of the moment.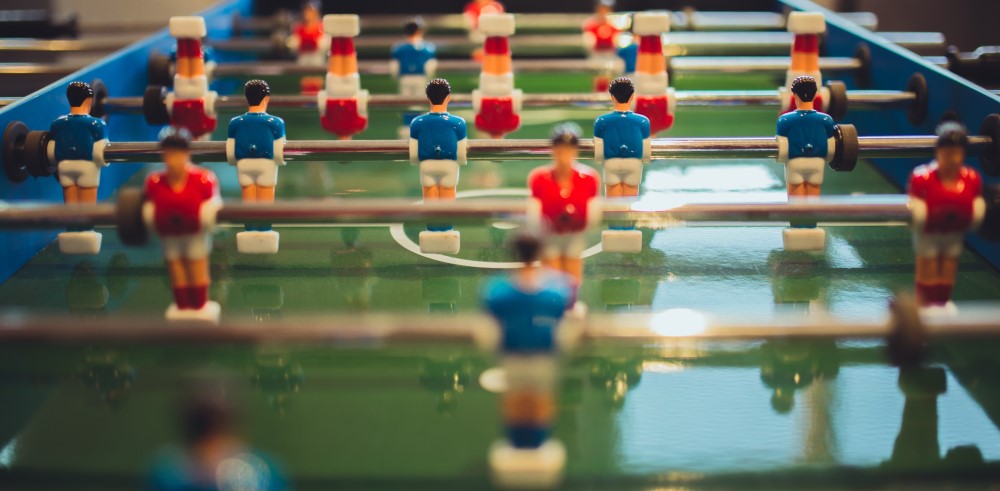 Dupong ping-pong
Ping-pong and foosball is what it's all about at this relaxed social hang out. The idea here is to meet new people and hang out in a chilled out setting with games and drinks - simple! The bar serves beer and a few mixed drinks and the prices are budget friendly. Dupong has ping-pong on the ground floor and then downstairs table football, so you can pick your game and make some new friends!
Go Dancing at Bakken
In the cool Meatpacking distric of Vestebro you are spoilt for choice with bars and hip hang outs, but one of our favourite for hitting the dance floor is Bakken. Not to be confused with the theme park. The bar has an industrial design feel and the music will keep you going to the early hours.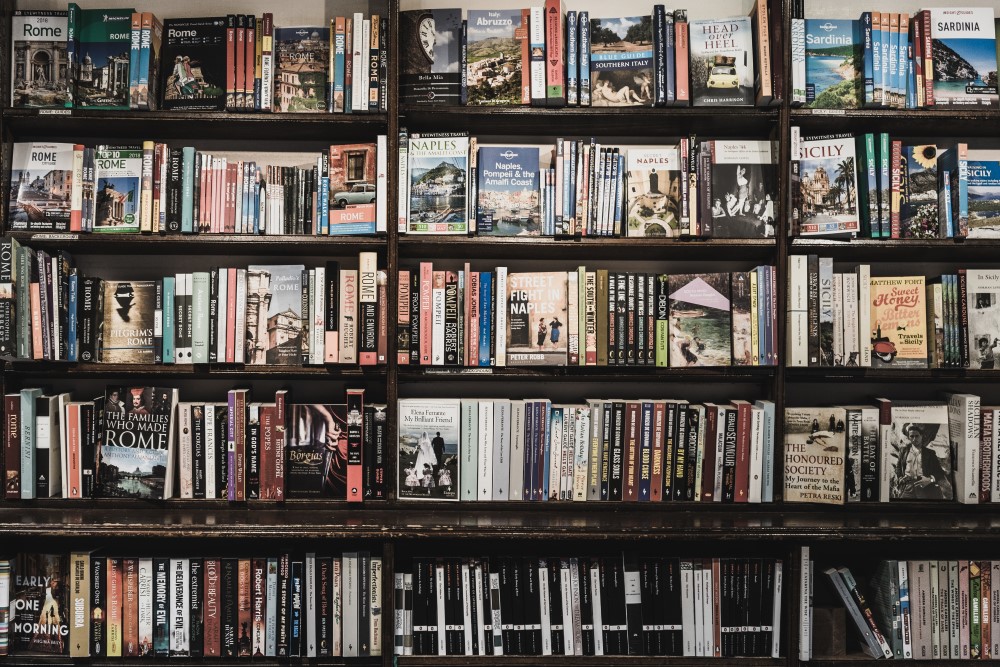 Hip art lovers hang out Limited Works is a great little shop. Find this cool store on Blågårdsgade that sells all kinds of artwork on paper. Making art accessible since 2011, Limited Works is a shop and online store that sells both Danish and International art. They specialize in graphics, prints, etchings and promote affordable art. Have a look at what is in store!
This Book store is a treat for all book lovers with a whole load of international books including English books. Describing itself as "home of the best stories you've never heard," Ark Books is a non-profit volunteer-run book shop that has all kinds of fiction, comics, poetry and zines. This is the coolest little shop to find a good read!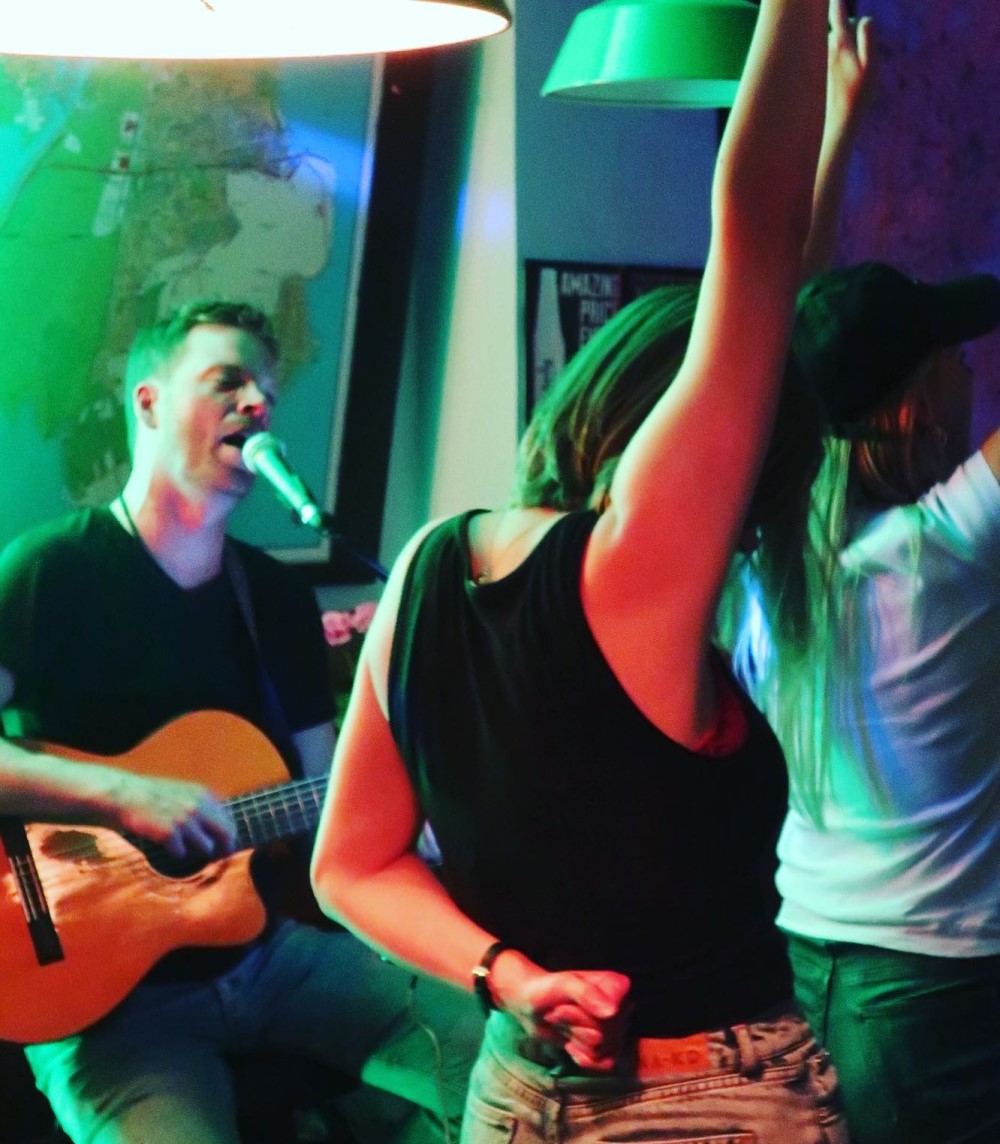 Live Music at Copenhagen Downtown Bar
Stepping onto the stage each Tuesday and Thursday is our favourite and most loved guitar and songster Morten! If you've stayed with us before you will be familiar with Morten as our resident live music genius for the past 10 years, filling our international bar with his catchy tunes and sing-a-long favourites. He takes requests Live Music starts at 8pm and goes until the crowd is danced out!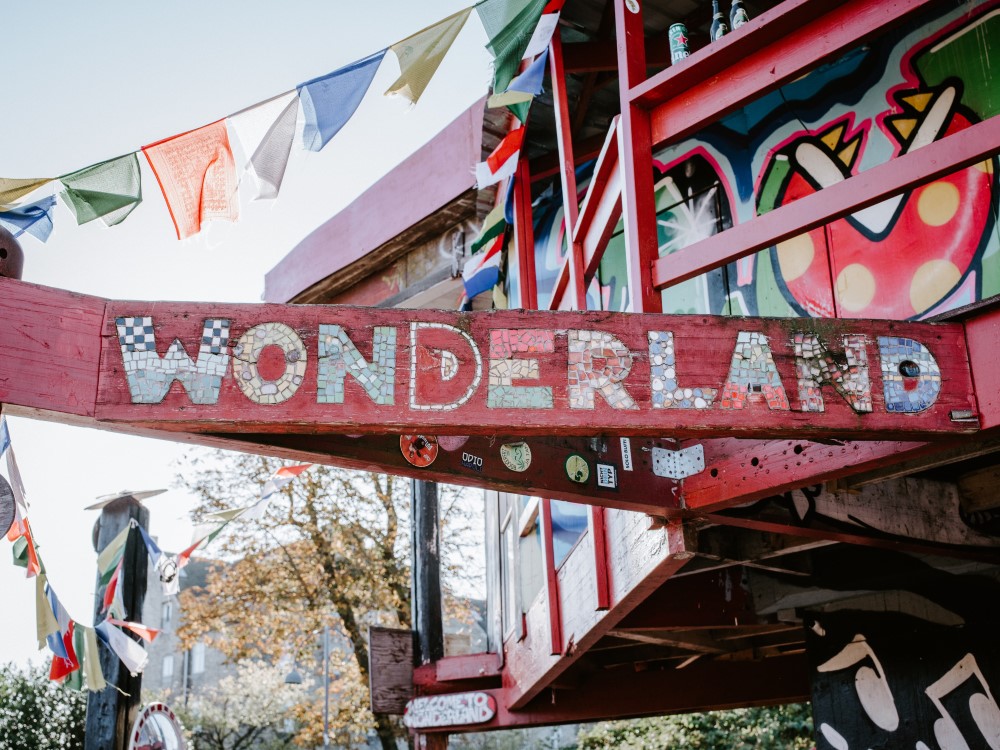 Christiania
Known as Freetown Christiania since 1971, this autonomous neighborhood began with squatters and became a self governing area with its own rules and regulations- famously tolerant of alternative living and soft drugs. Christiania has since grown a reputation for being a hip hang out with restaurants, bars, music venues and the market which is built around 'Pusher Street' (or the 'Green Light Area') and has stalls selling varieties of cannabis in the open. Plagued with a reputation for the social problems that come with drug use, many Copenhagen residents have mixed feelings about the neighborhood and the tourists that visit to see the Freetown and are attracted by the alternative lifestyle.
On the plus side it is a welcoming community with plenty of families living here and community projects, but it is also a place to be aware of your surroundings and to not take photos - there are plenty of signs to remind you. With few spaces for cars and it's own flag welcoming you, around half a million tourists visit each year to enjoy the waterside setting and pedestrianized areas with shops and cafes.
No walking tours are allowed in the center but you can learn about the history of the area by taking one around the perimeter which covers some of the canal views and historic buildings. It's well worth a visit to see the hippy lifestyle and live music and cultural events.
Restaurant Morgenstedet - Christiania organic restaurant
This is a well-known and popular place to eat in Christiania, with volunteers serving up sustainable, locally sourced, vegetarian food in their casual restaurant with a hippy vibe. Main dishes here are between 80 and 120 DK and there's a great atmosphere. Closed Mondays.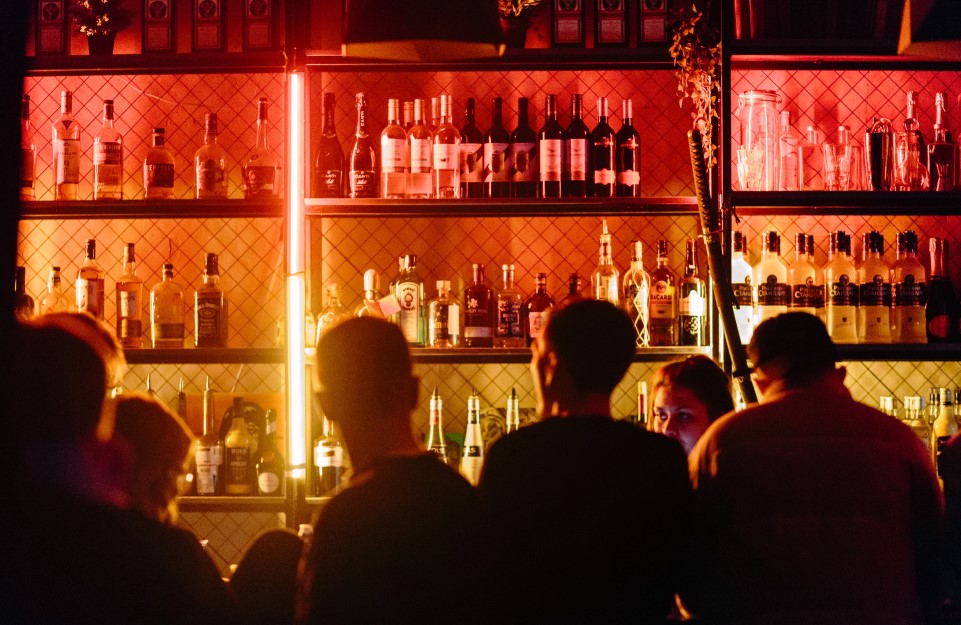 Kihoskh Grocery
Get your freshly baked bread with a home brewed beer at this hip grocery store hang out. Kihoskh is a grocery store with seats outside where you can enjoy coffee, snacks, freshly baked bread from their neighbouring Brod store, and a variety of Danish beers, as well as their own brewed one. What's not to love about a cheap picnic in Vesterbro neighborhood?
"Social Dining" is where it's at! Meet new people as you get into dining with total strangers. Every evening at 6pm (don't be late as doors close at 5.45) you can take part in a communal dinner where you get to meet and eat with others! Buy a ticket online in advance or turn up at 5pm on the door to enjoy a dining experience with new friends. Dinner costs 50 Dk per person and you can expect to taste a few shared dishes, with vegetarian meals served Mondays and Wednesdays, and on Fridays there is entertainment with all kinds of events. Here there are often theme parties and social activities to take part in with a fun and lively crowd. It's also a great place to grab breakfasts or lunch.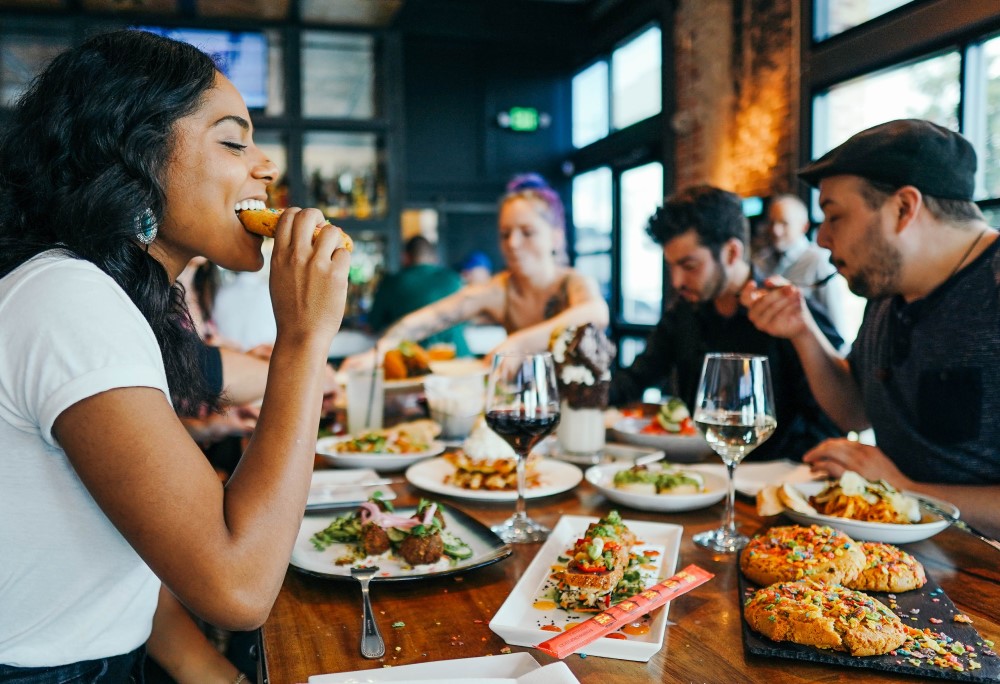 Party Night at Copenhagen Downtown

This international hostel bar and Copenhagen Downunder live music venue hosts some of the best parties in town. And the drinks are cheap! Famous for late night bands and DJs providing great entertainment, this is the place to be for Full Moon Beach Parties, Christmas Parties, and of course New Year's Eve. There is also live music twice a week from singer and guitarist Morten, well known for getting the crowd going with his awesome talent and duke box classics. He takes requests! The international bar is open for hostel guests and locals so you always meet interesting crowd.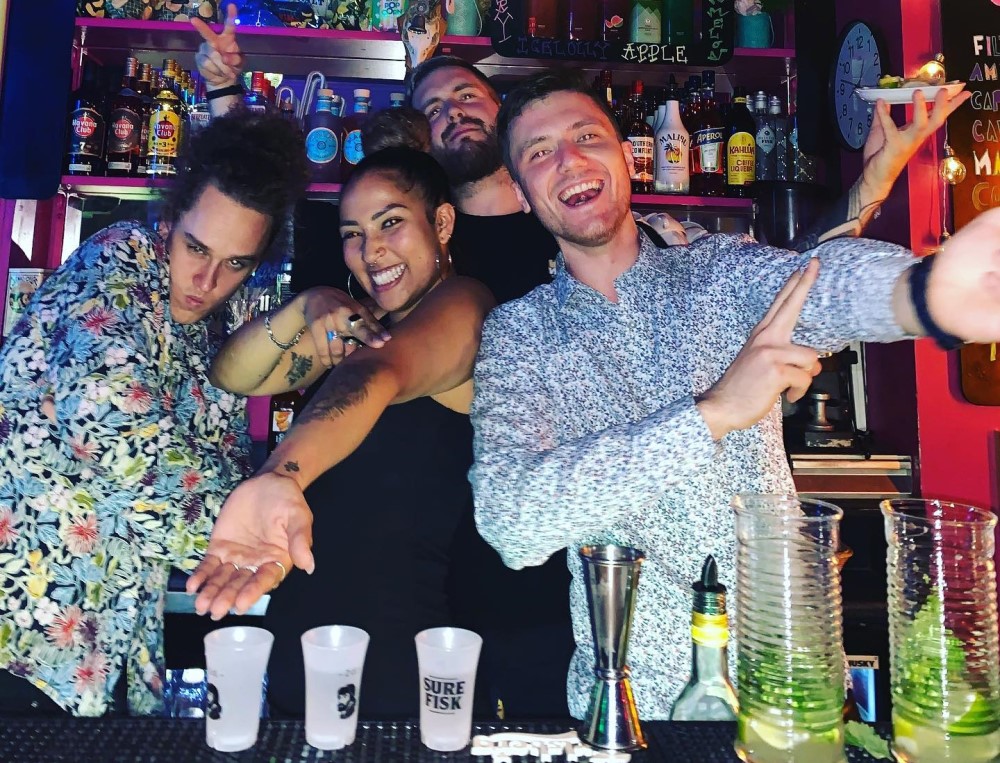 The hippest place to stay – Copenhagen Downtown Hostel

The only hostel in town with a genuine backpacker vibe, come stay with us at Copenhagen Downtown and see what all the hype is about. We win awards for the best hostel in Copenhagen for a reason! Our friendly and international crowd enjoys a host of happy hours, theme parties, games nights and shared dinners – perfect for making new friends. We also have live music at least twice a week and great prices on our drinks and bar snacks – you won't even want to leave the hostel! At the weekends we host party nights and special events, with DJs playing late night tunes, and also offer plenty for the quieter guests with our chill our lounge and bar area. We are a party hostel so expect a social time with us and plenty of music and drinks. We also have things for you to do in the day to explore the city, join our walking tours, hire a bike, check out the canals with our partner tours of the waterways and kayaks. Everything you could want to find in Copenhagen is easy from our downtown central location. Ask our friendly team and we will help you have the best experience of our city!

Book directly with us for the best prices and added benefits, and check out our friends at St Christopher's Inns Hostels and Famous Hostels for the best hostels around Europe for Genuine Backpackers.