A Spine-tingling Halloween in Copenhagen 2022
Spooky season is upon us! It's Halloween and Copenhagen is filling with pumpkins ready for a night of frightful celebrations. This newly embraced holiday has become a big deal in Copenhagen, and the biggest and best party of the night is right here at Copenhagen Downtown Hostel. Get freaky with us, enjoying live music, crazy costumes, and party goers in halloween costumes enjoy a free shot on the house!
Around town there is plenty of Halloween themed activity taking place, and parties to attend. Tivoli is the place not to miss out on a bewitching day out, with thousands of pumpkins on display as the theme park is decorated with spine-chilling Halloween illuminations and haunted rides!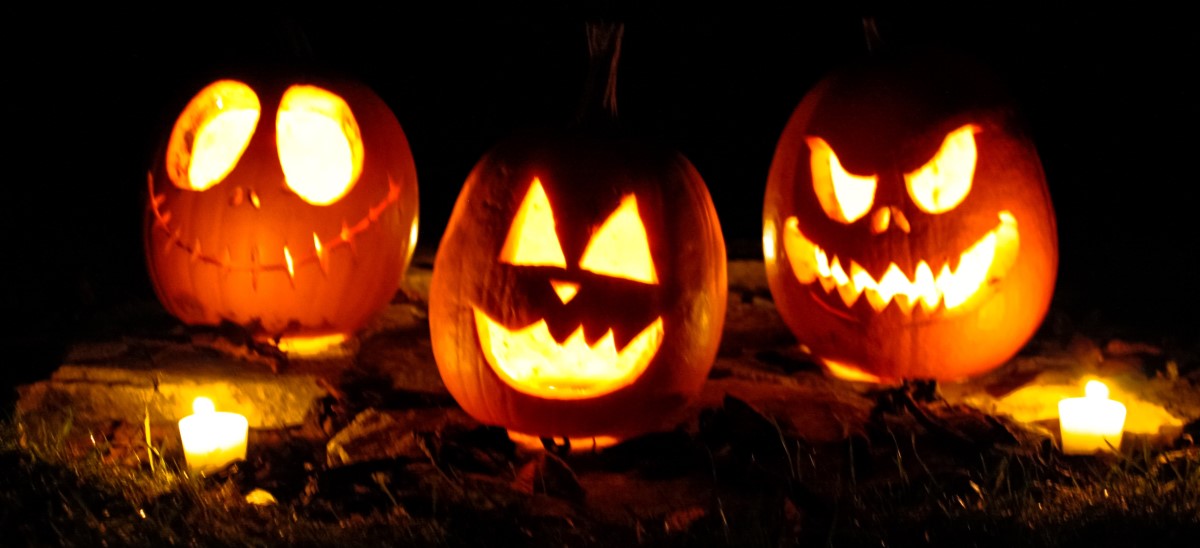 Tivoli Park's Pumpkin Patch
Every year Tivoli is cast with a "seasonal spell" and becomes the most bewitching place to spend Halloween with special rides, the enchanted gardens and plenty of Halloween spectacular fun. With a blitz of more than 20,000 pumpkins turned into jack-o'-lanterns (yes 20,000!), and plenty of spooky decoration, the spellbinding illuminations and seasonal stalls at Tivoli and bound to capture you this halloween. Watch out for spiders!
Full of the colours of Autumn, Tivoli is the heart of Halloween fun in Copenhagen as the theme park transforms to an enchanted garden and spooktacular open air market. There is an entry fee to pay, but it's worth it to visit the amusement park and see the spectacular Halloween display. Along with all the amusement rides and themed fairground, Tivoli has plenty of restaurants and market stalls to visit.
Their spine-chilling rides include the haunted crazed family in the Villa Vendetta or the trapped patients in the Haunted Hospital - and watch out for things jumping out at you in the gardens... And of course there are the usual scary rides with the Star Flyer (not for those who don't like heights!!) and the Ferris Wheel or Roller Coaster of the Demon. There are always plenty of thrills and spills at Tivoli.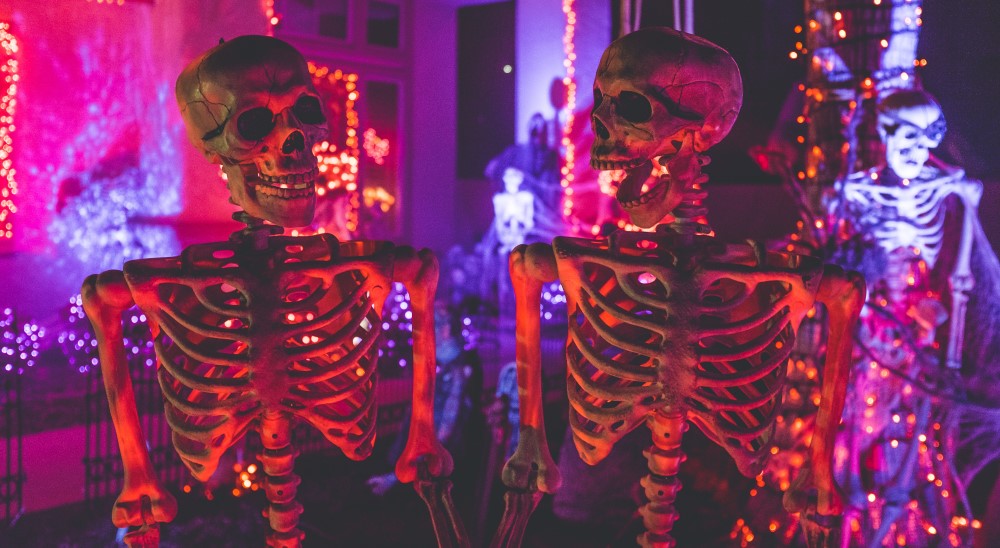 Tivoli's Halloween Monster's Night Out
If you want to see a whole host of spooky characters then the Monster's Night Out is the place to see all the freaks together!! This is a line up of all things frightening and a chance to check out the costumes on display. For the really daring check out the haunted roller-coaster and prepare to be spooked as you fly up and down. If you go in the evening, be sure to head to the lake and be dazzled by music, smoke, fire and laser displays. Experience Halloween in Tivoli every day from 13th October – 6th November 2022.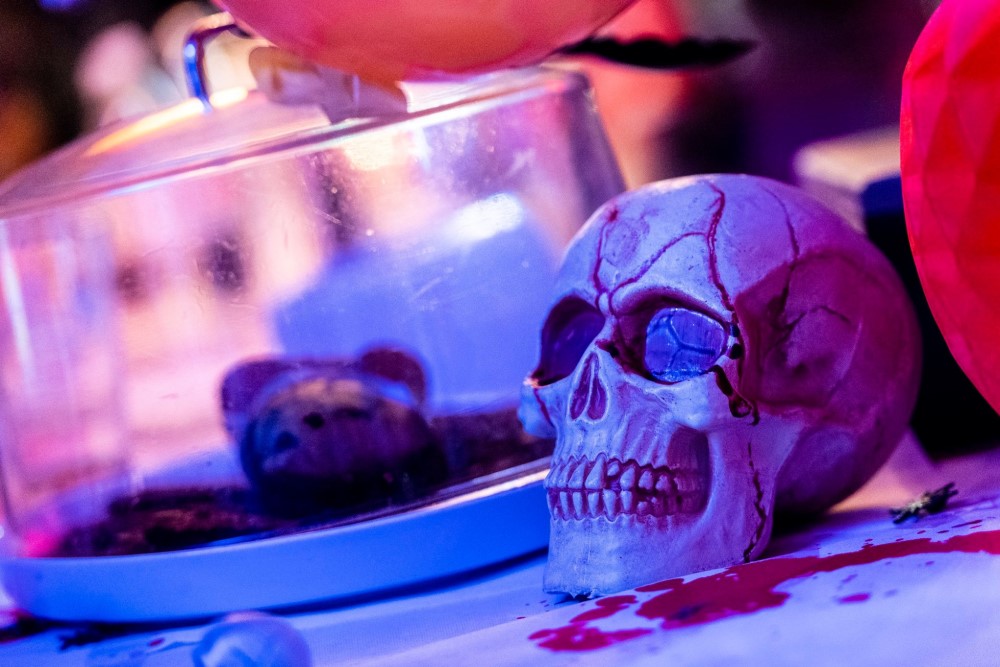 Our Halloween Party at Copenhagen Downtown Hostel
29th October, 6pm to 6am
"Fright Night" at Copenhagen Downtown Hostel is going to be momentous! We have a weekend of fun taking place, with live music, games, and of course amazing deals on drinks. The best night in town, even for the screamish!
The biggest party of the year (so far...) will be our huge fight night fiesta, Halloween 2022! The scariest party with the most fun and freakish surprises! If you have a thirst for cocktails and all things frightful, then come along and don't forget to dress to kill!
This is your chance to be someone else for the night! Come in costume, as anything spooky and frightful or whatever takes your fancy. Get a free welcome shot when you arrive in costume, and win a prize if it's the best in the house!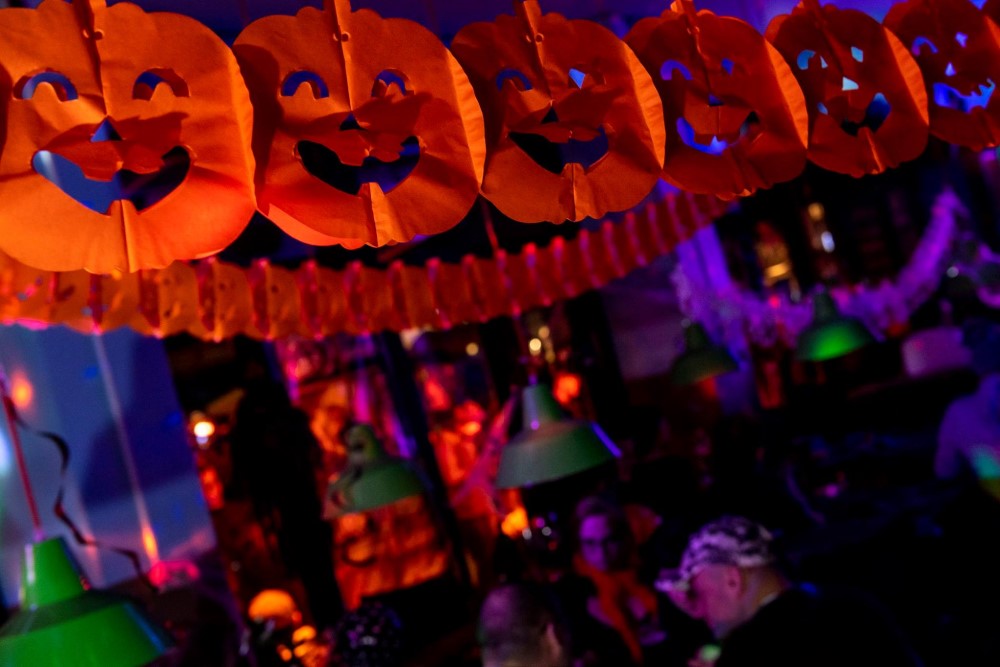 A few party rules for the evening
1) Put on your scariest costumes
2) Get all your friends to join
3) Pray you make it out of here alive!! (Joke... please do)
-Dj playing all night long
-Extreme Extended Happy hour
-Costumes competition
With Live music all night, costumes, decoration, free candy, one free shot to anyone in a costume and lots, lots, lots more...