Exploring the historic harbours of Copenhagen
Copenhagen's historic harbours date back to the founding of this Viking city and have become a backdrop for the city's famous postcard look. Colourful tall buildings stretch along mast-lined waterfront as the boats and historic houses meet along the canals. But the harbours along Copenhagen aren't just royal buildings and iconic Nyhavn (in fact, this is the "New Harbour" in Danish). The waterfront shows a slice of modern history also with gleaming architecture following the canals. Take a walk along the harbourfont and you will discover a whole lot about Copenhagen's past and present, from the Vikings to Noma!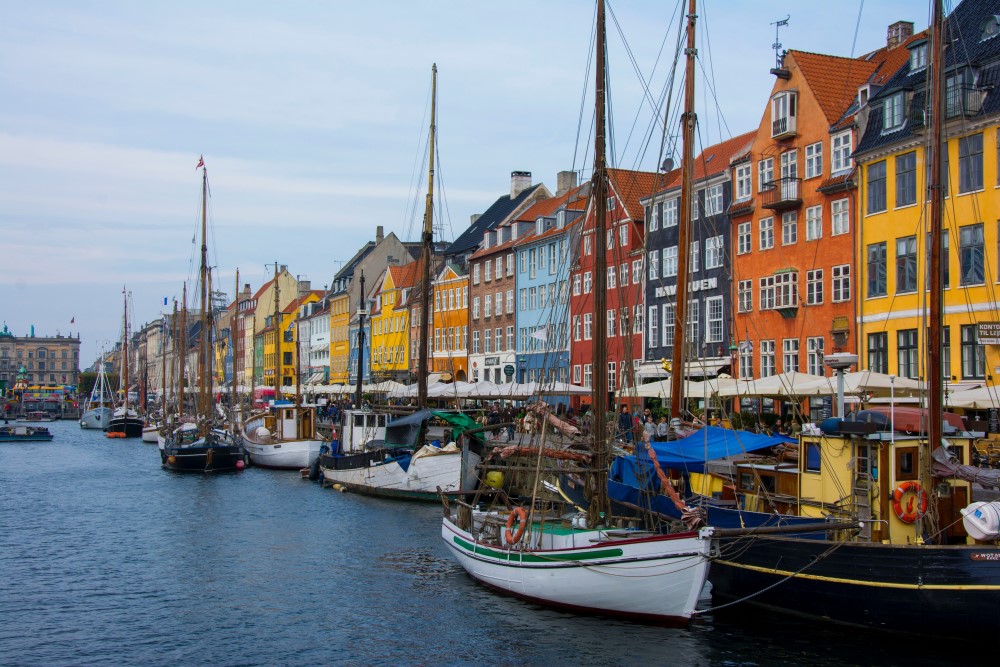 Colourful Nyhavn - The New Harbour
Accessible from Kongens Nytorv metro and next to the Kunsthal Charlottenborg is Nyhavn, the picture-perfect harbour in the centre of Copenhagen. This maritime hub has become an iconic tourist spot, but it is also still brimming with its own history. Now home to many a tourist cafe, restaurant, and ice cream parlour, it is also still a nice place to sit on the water's edge at the end of a sunny day and grab a drink, locals included! It is also a magical place at Christmas and is decorated and filled with Christmas market stalls and lights.
Nyhavn in the past was filled with more sailors than tourists as a place for ships from around the world to dock, with plenty of pubs and parlours where its rowdy customers could tell tales of the high seas. These days it is also home to canal boat tours which leave from the old port and take you around the canals or around the city. We recommend this on a sunny day as a great way to see the architecture from the water and to enjoy an alternative view of the city.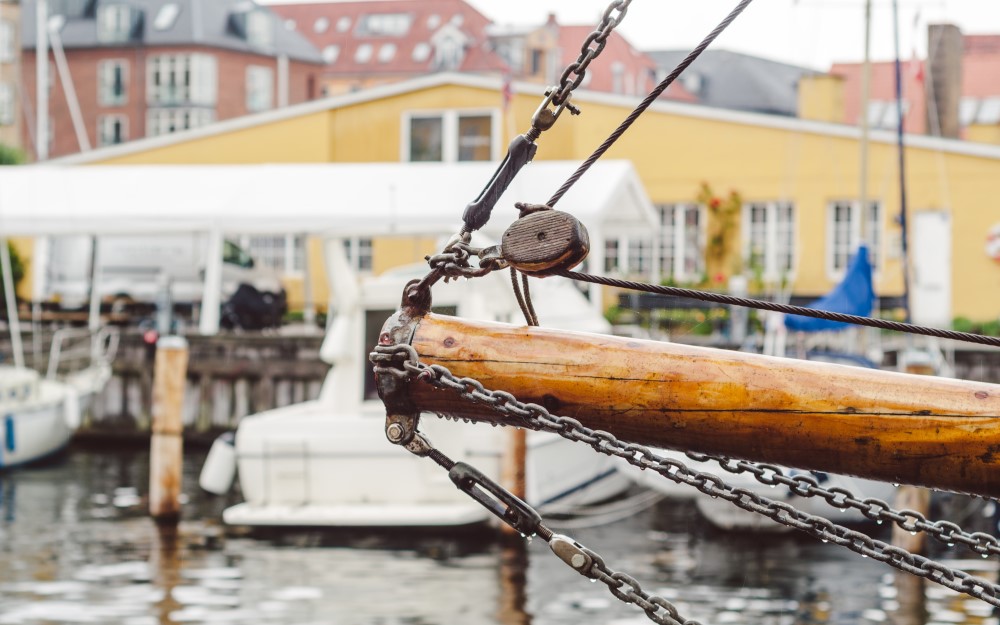 Hans Christian Andersen
One of Nyhavn's historic locals was the famous Danish storyteller Hans Christian Andersen. Known around the world for his fairy tales including "The Little Mermaid", "The Princess and the Pea", and "The Tinderbox", Andersen lived in the Nyhavn neighbourhood for over 22 years. He reportedly wrote his fairy tales while living at number 20 along Nyhavn, living 20 years at number 67 then a further 2 years at number 18! So, this was his local neighbourhood and you can be sure he visited all the local cafes here. There are two statues to Andersen in Copenhagen, one in The King's Garden and one on H.C Andersen Boulevard. Of course, the most famous statue is "The Little Mermaid" which has become a symbol of Copenhagen.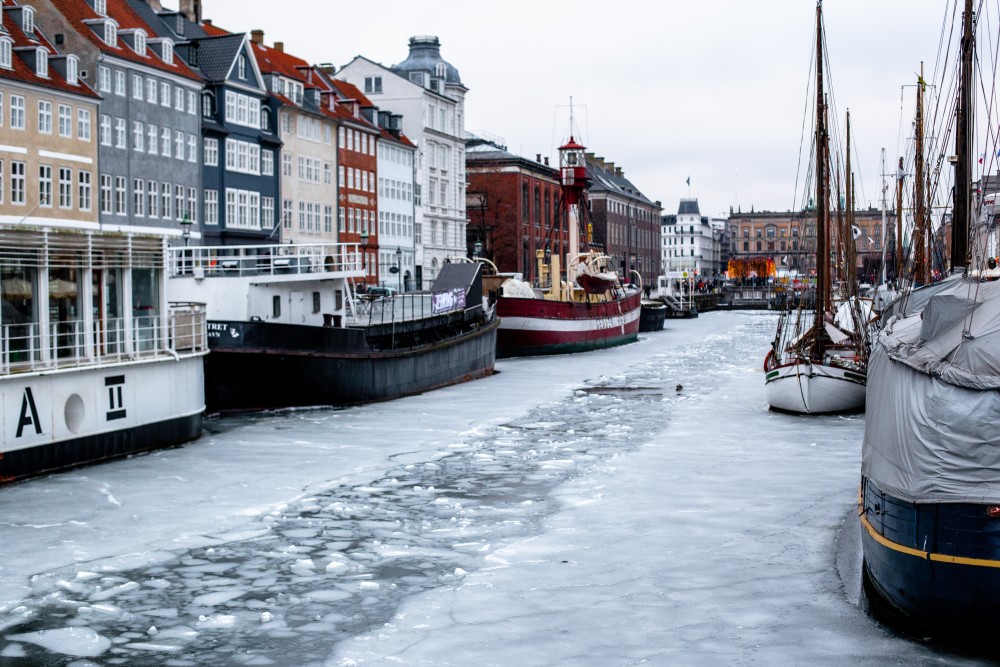 Frozen canals in winter still see boats passing through
From the Kunsthal Charlottenborg - the art gallery that is in the former Charlottenborg Palace, you can walk through the 17th century square Kongens Nytorv, of "The King's New Square" into the heart of the old town. Here you can see the historic Royal Theatre, the Hotel D'Angleterre and the oldest equestrian statue in Copenhagen, of King Christian V dating back to 1688.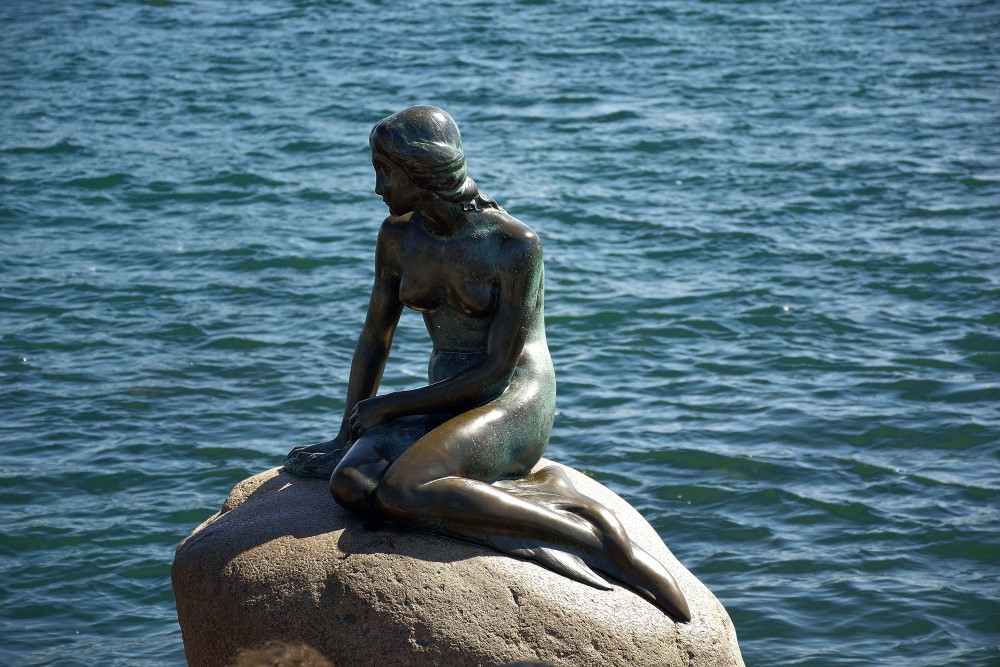 The Little Mermaid
Further from the historic centre along the waterfront is the lovely Langelinie Park with views of the famous Little Mermaid statue across the water.
Inspired by Hands Christian Andersen's fairy tale, The Little Mermaid has been in place for over 100 years, a gift to the city from Carl Jacobsen in 1913. The famous bronze lady sits in the water at Langelinie Pier welcoming visitors (although she has had her head cut off a couple of times by vandals) so you can see her walking along the harbourfront here next to King's Garden and Rosenborg Castle.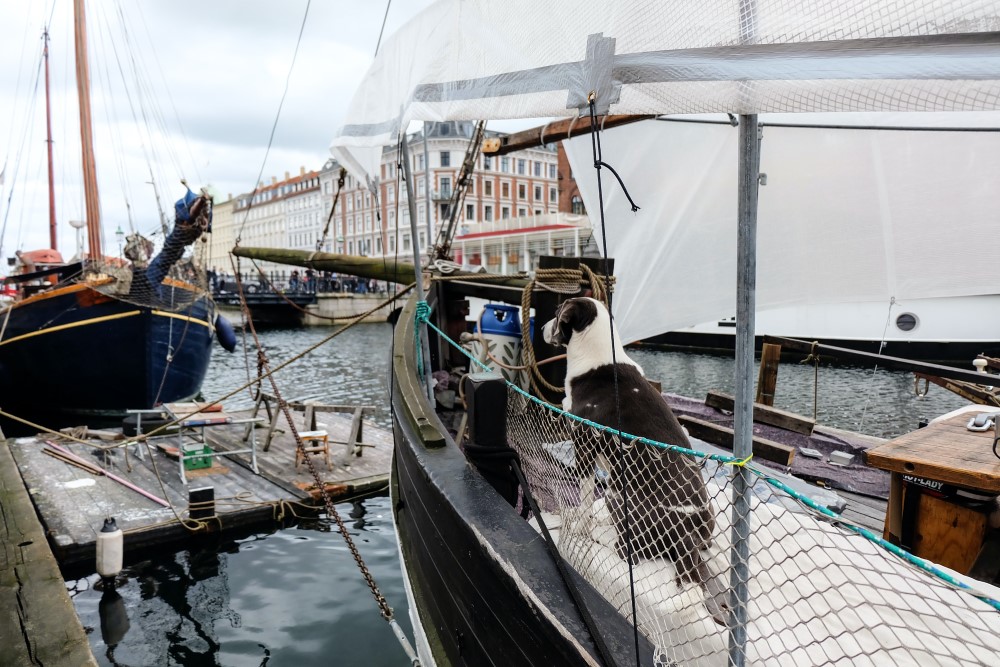 Christianshavn
Pretty canals and vibrant houses make this neighbourhood a picturesque place to wander or take a bike ride. Along with Holmen this area has become a "go to" for food lovers with some of the fancy new Nordic Cuisine restaurants setting up business here, including of course world number 1 Noma. Christianshavn is probably better known as the district that is home to Christiania, the freetown area of Copenhagen that is a local community but also tourist attraction due to its alternative lifestyle and relaxed laws on cannibis. There are also plenty of other things to see in the area, including the Institure for Contemporary Art at Overgaden which has exhibition space for artists. There is also the new square of Kroyers Plads.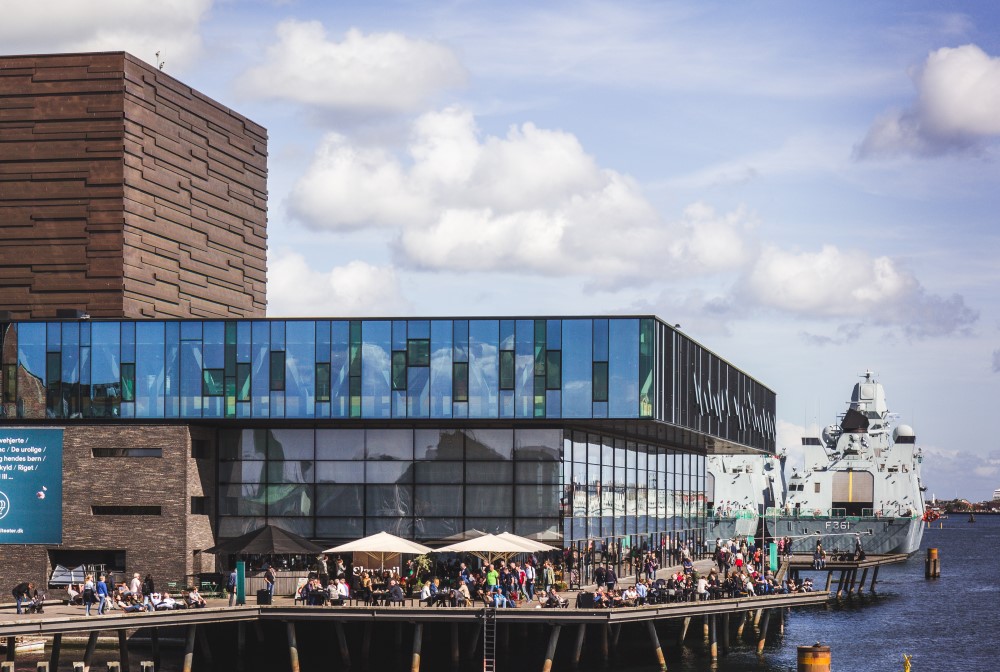 BLOX
This former parking area is now an urban space on the harbourfront, carefully planned to become a place for people to meet and come together as an urban living area. With places to eat, shop, enjoy the views and of course the Danish Architecture Centre place right here, it's a place to visit with plenty to do. Check out the lively squares and Lille Langebro bike bridge that have made this area a hub for people to use for walks, bike rides, exercising or just enjoying the waterfront. Summer even has harbour swim areas for you to enjoy a dip in the water.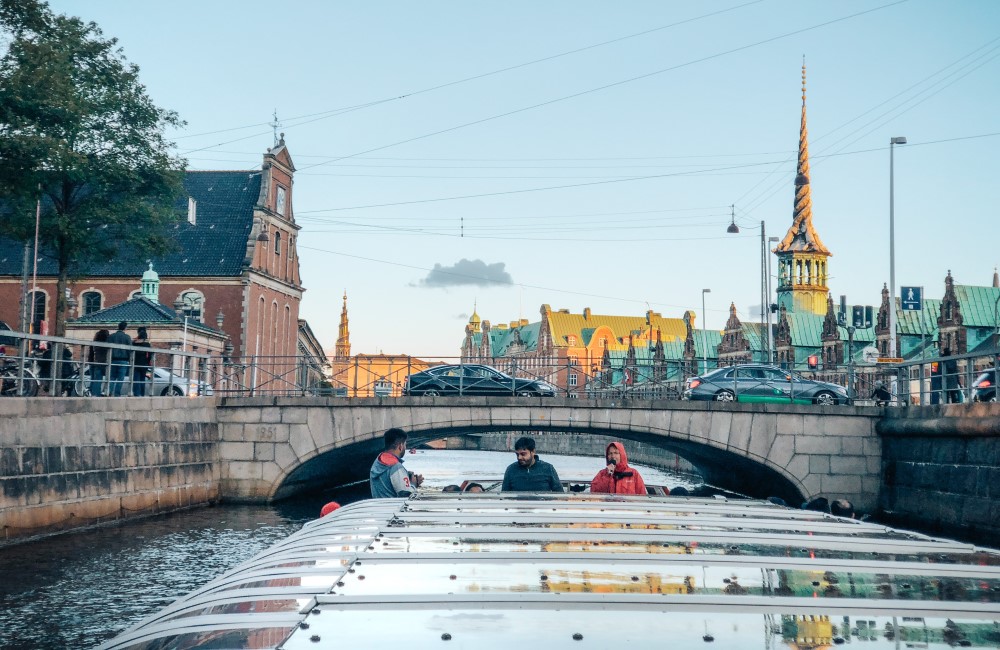 A few steps from our hostel
Stay at Copenhagen Downtown Hostel
Enjoy our international atmosphere at our award winning downtown hostel! We have plenty of happy hour specials at the bar to keep you warm and delicious food perfect for sharing with friends. Our hostel is retro designed to make you feel at home, and perfect for meeting new people in our lounge area or friendly international bar. Our hostel has private rooms for friends and family, dorm rooms for groups and solo travellers, and female only dorms as an additional option for the ladies.
If you are looking for fun events then we have almost nightly activities for you to take part in, such as live music nights every Tuesday and Thursday, Cocktail nights at the weekend, solo traveller nights, karaoke, and theme parties at our underground event space at Copenhagen Downunder where we have DJs playing into the morning hours! Or chill out at one of our games nights or the lounge and book area. We have something for everyone, and everyone is welcome! We look forward to seeing you here.
Check us out and book your bed direct at www.copenhagendowntown.com for the best rates and benefits.We are the chosen hostel in Copenhagen to be a part of the Europe's Famous Hostels network, a selection of the best hostels in Europe for Genuine Backpackers. Find out more about Famous Hostels and our network of over 40 hostels here.
We are also a part of the St Christopher's Inn network of quality hostels to visit in Europe. Find out about the other hostels here.