Explore Torvehallerne Food Market in Copenhagen

With over 115,000 locals visiting every week, Torvehallerne is a popular spot to find the best stalls for fresh food and drinks. With local produce, farm-to-table dining, Danish specialities and global cuisine, this food market is more of an experience, and one you won't want to miss on a visit to Copenhagen!

Located near to the central pedestrian zone by Nørreport station, this market is undercover in two buildings, with stalls in the centre and restaurants, cafes and bars. There are also events taking place throughout the summer to enjoy and a great view for people watching on the nearby plaza. The market is bustling with shoppers but with a relaxed atmosphere and provides a great environment for enjoying a look around.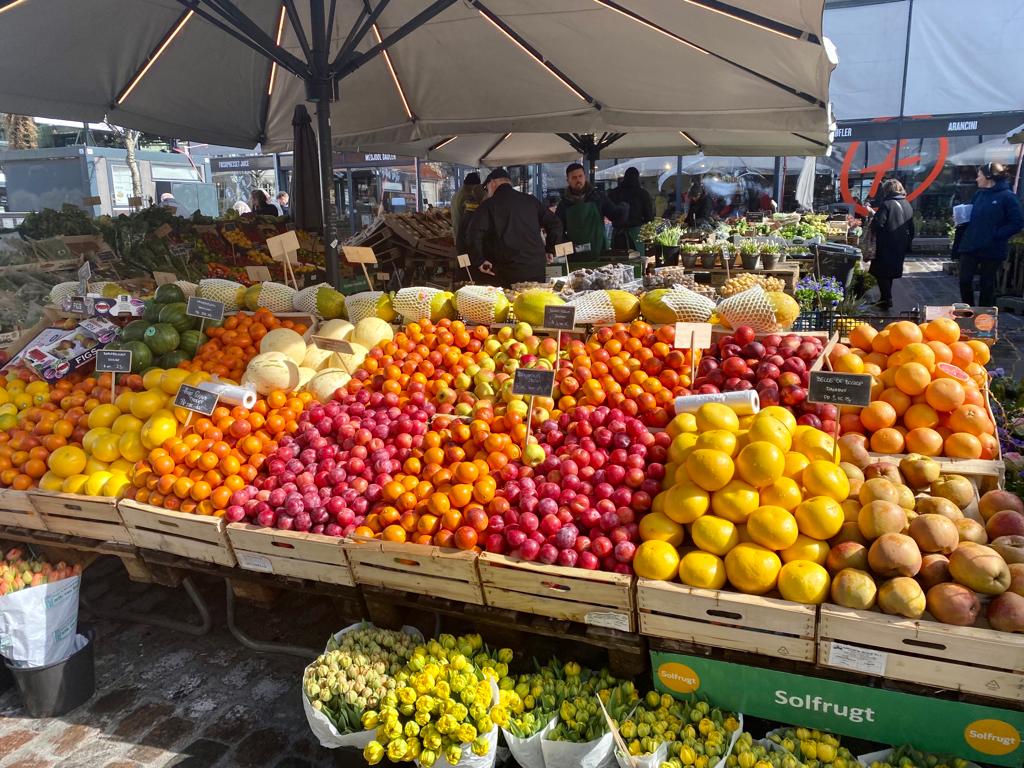 Since this April there is even a new bakery on the square where you can enjoy freshly baked bread and pastries, at Albatross & Friends. With everything from picnic food to sushi to tapas, spices to ice creams, and coffees to local whiskey, you are sure to find something that suits you taste. Or try it all! The stalls here provide seasonally harvested foods from all over Denmark and there are over 60 to choose from. The market is open every day from 10am until 7pm Monday to Friday, and until 6pm at the weekends. Here are our favourite hangouts and things to see on a visit to Torvehallerne food market.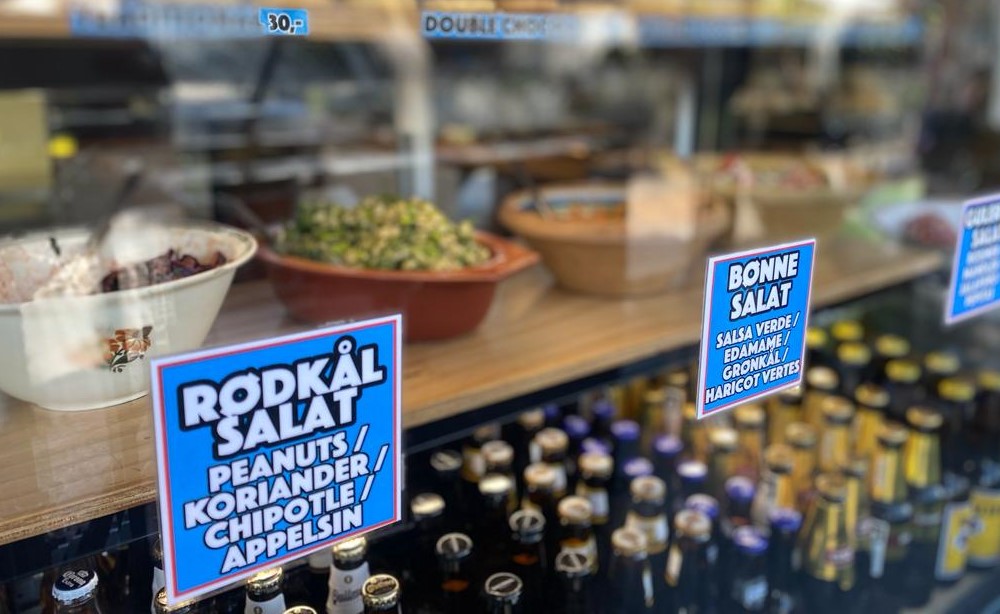 There are over 60 stands selling everything from condiments and spices to Danish style porridge. There are plenty of organic stalls and home grown local produce, such as the the urban farmers market - Omegn selling everything from cheese to sausage. Grab a coffee from the famous Coffee Collective and have a stroll around!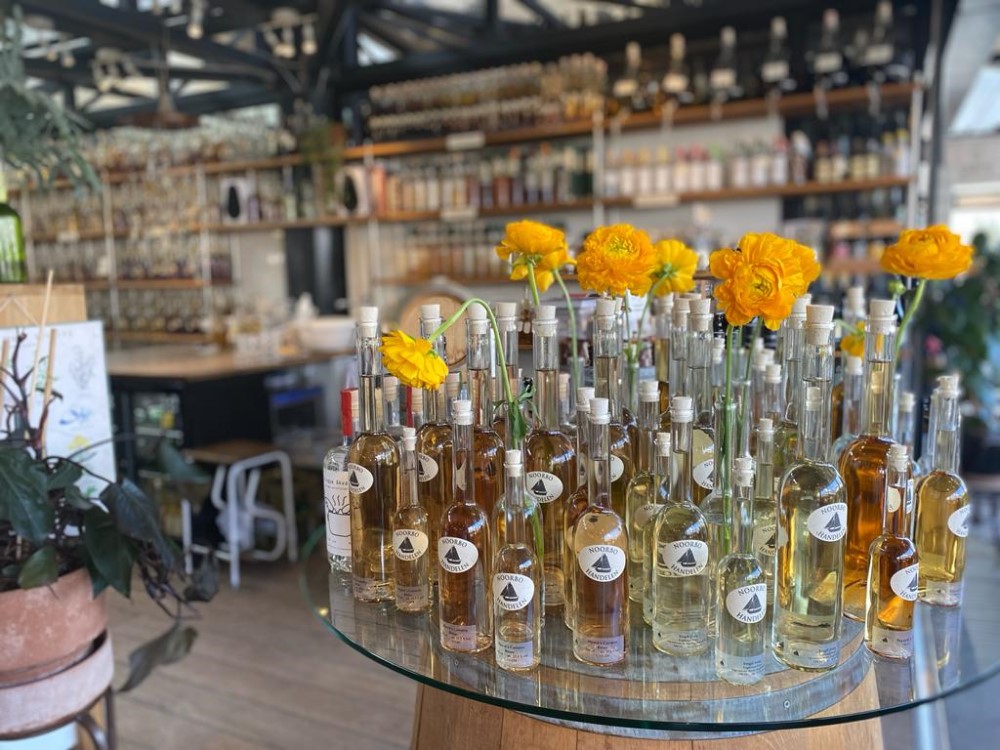 Spices and Condiments
Inside the two market buildings there are shops and restaurants, selling everything from spice to raw fresh fish. This is a great place to buy seasonal and local fresh foods, speciality meats and cheeses, but also some food on the go like epanadas, ice cream, olives, cakes and pastries.
One of our favourite places to grab some non-Danish cuisine - but using fresh local ingredients such as fresh seafood - is the Spanish restaurant stall Tapa del Toro. Here you can find traditional Spanish tapas dishes but with a Danish twist. Tuck into prawns, smoked salmon, herrings and jamon with these small plates. Perfect for sharing and you can order from the counter display or freshly cooked tapas of the day in the open kitchen. Wash it down with a glass of cava or Spanish wine. Delicious!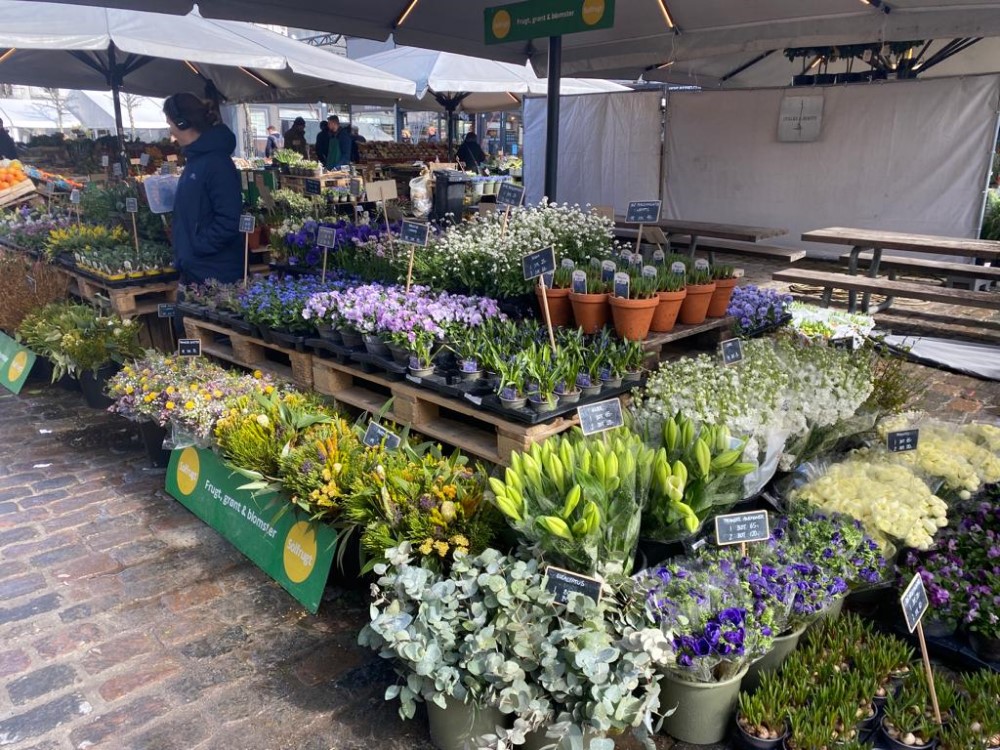 Bornholmner Butikken
If you want to buy a typically Danish gift or try our famous traditional smoked herring, then head straight to Bornholmer Butikken. Here you can find all kinds of delicacies from the Danish island of Bornholm, including delicious cheeses and chocolate.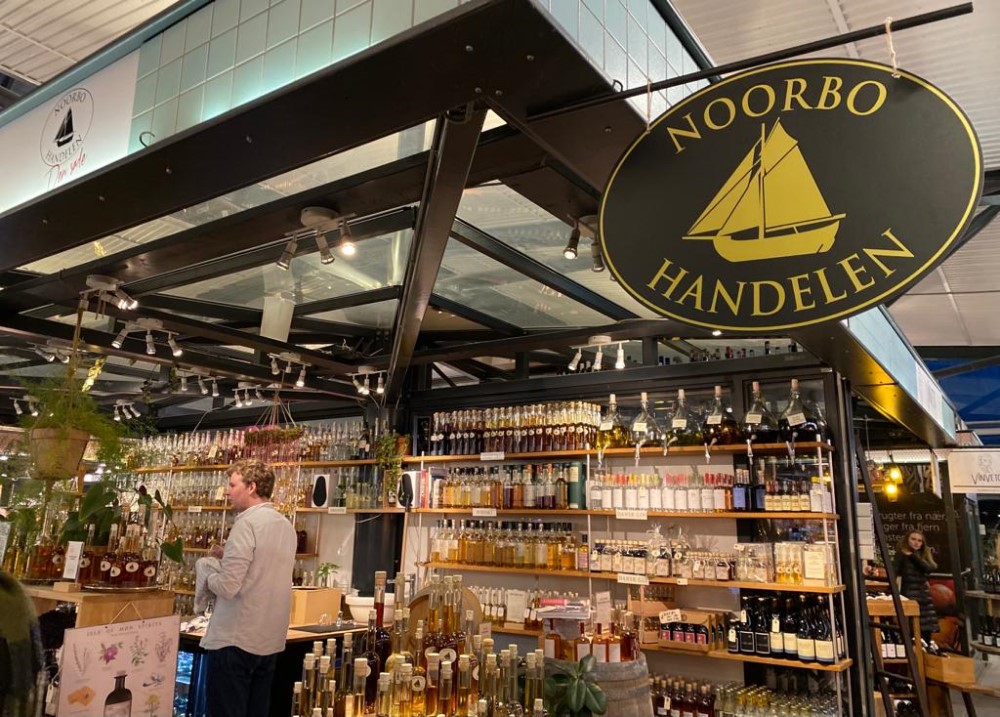 If you fancy something French then follow the smell of French cheeses straight to Ma Poule. Here you can sample lovely wines, charcuteries, grab a place of mixed cold meats and cheeses, or tuck into some foie gras. The duck confit sandwich here is a little bit famous it's that good, but they also do amazing Danish traditional open sandwiches (smorrebrod). There are a couple of seats to grab and watch the world go by with some tasty treats.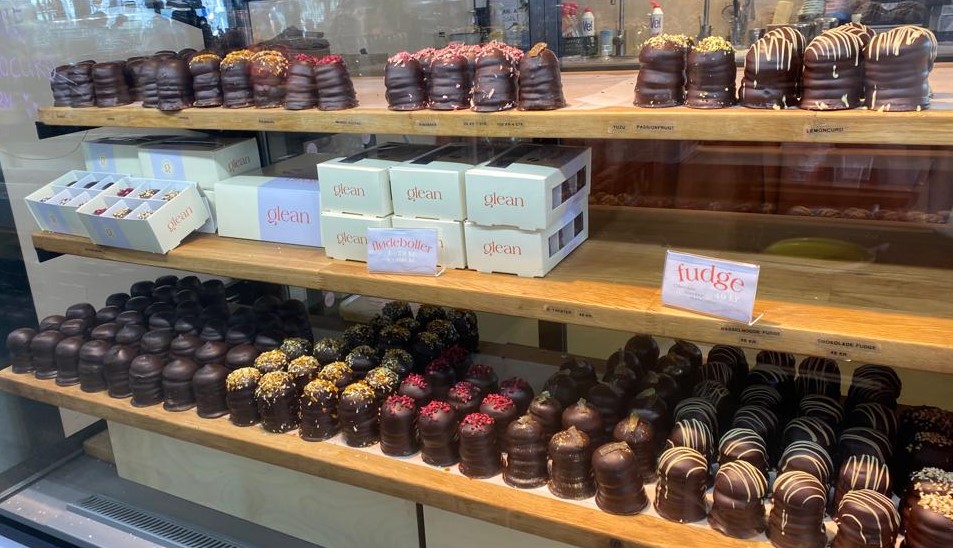 La Boca- Argentinian Street Food
Located inside the popular foody heaven of Torvehallerne food market in Nørreport, La Boca is home to the best empanadas in Copenhagen. This colourful and friendly Argentinian market restaurant sells hot fresh empanadas, deliciously baked and in many tempting flavours. Take a traditional beef empanada or go with an Italian vibe with mozzarella, basil, and tomato. They also have awesome fresh salads and hot dogs. 1 empanada is 40 Dk, 3 is 105 Dk, and 2 with an empanada and small salad is 100 Dk. Yum!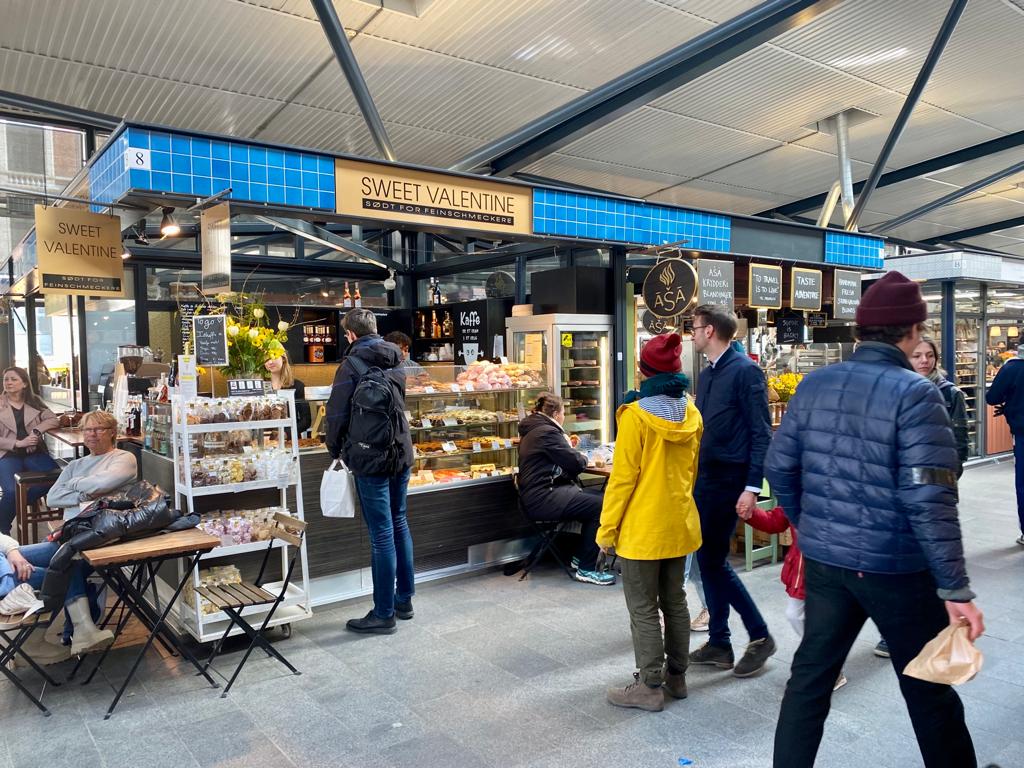 On a sunny day you can enjoy the outdoor seating where there are benches and tables around the flower and fruit market and in the square behind. This is a great place for people watching as there are skaters and music events that take place here in the summer. Look out for festivals and events that are organised by the market on their website here.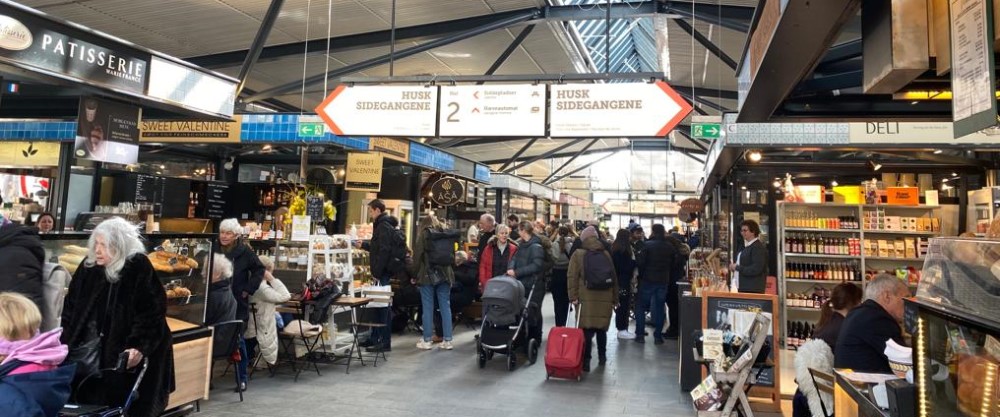 Stay in the Best Backpacker Hostel
Centrally located in the city's old town, Copenhagen Downtown Hostel offers the best experience in the city for genuine backpackers. Our cosy retro hostel offers an international experience with our bar events, live music, and downstairs venue Copenhagen Downunder. Our hostel mixes a local crowd with people from around the world in our friendly bar and we serve food, amazing cocktails, and a great atmosphere! Check out our latest bar menus and happy hour specials and enjoy the best vibe in town! We have rooms to share with friends or for solo travel, female only dorms, and private and family rooms, equipped with en suite bathroom facilities. Book direct and get the best offers and benefits!