Explore Frederiksberg Neighbourhood in Copenhagen
Explore Copenhagen's neighbourhood of Frederiksberg for something different on a visit to the city. Vintage markets, the zoo, shops, parks, cafes - Frederiksberg is a charming green neighbourhood in Copenhagen that has it all. With its own castle and gardens this trendy area has plenty of things of interest to explore, with hip cafes and restaurants along the leafy boulevards just perfect to take a break and enjoy the buzz of the city in a quieter part of town. Hip hangouts and a local vibe: Frederiksberg is a great place to explore.


Frederiksberg Flea Market – Loppermarked

From April to October, you can check out the outdoor flea market each Saturday, with stalls selling all kinds of bargains throughout the spring and summer. Held at Frederiksberg Brededade from around 9am to 3pm, you can enjoy searching through the bric a brac for sale and grab a drink as you sift through the hidden treasures here. Similar to the flea markets in the centre of town, you can find anything from antiques to clothing, toys and décor. It's always a surprise what you might find here, from vintage pieces to kitchenware. This is a popular market so get here early if you want to find the best bargains!
Vaenedamsvej shopping street

The perfect place to check out the shops or find a cafe, this street joins busy Vesterbro and Frederiksberg and has plenty going for it. Take a stroll and take in the sights.


Frederiksberg Castle
Popular with Copenhagen locals, King Frederik VI made this 18th century castle his royal reception palace and was famed for cruising around the canals waving and welcoming guests. The castle is situated on the hillside and surrounded by the lovely park gardens which are still landscaped and lovely to visit. This beautiful historic palace is next to Copenhagen Zoo - so close you can even see some of the animals from the grounds! Built in the early 18th century, the palace has royal apartments that you can have a guided tour around which are interesting to visit and find out about the history.


Frederiksberg Park and Gardens
The landscaped slopes of this park lead down from the castle and are a popular place for locals to explore and picnic. With bridges across waterways and the Chinese Pavilion dating back to 1799 there is also plenty of history to find here. The gardens are open until sunset and charming all year round whether it's snowing or for summer picnics, when you can also take a rowing boat tour around the canals. The main entrance is also home to the Royal Horticultural Society where they have pretty gardens to wander around. A great place to get a breath of fresh air in the city.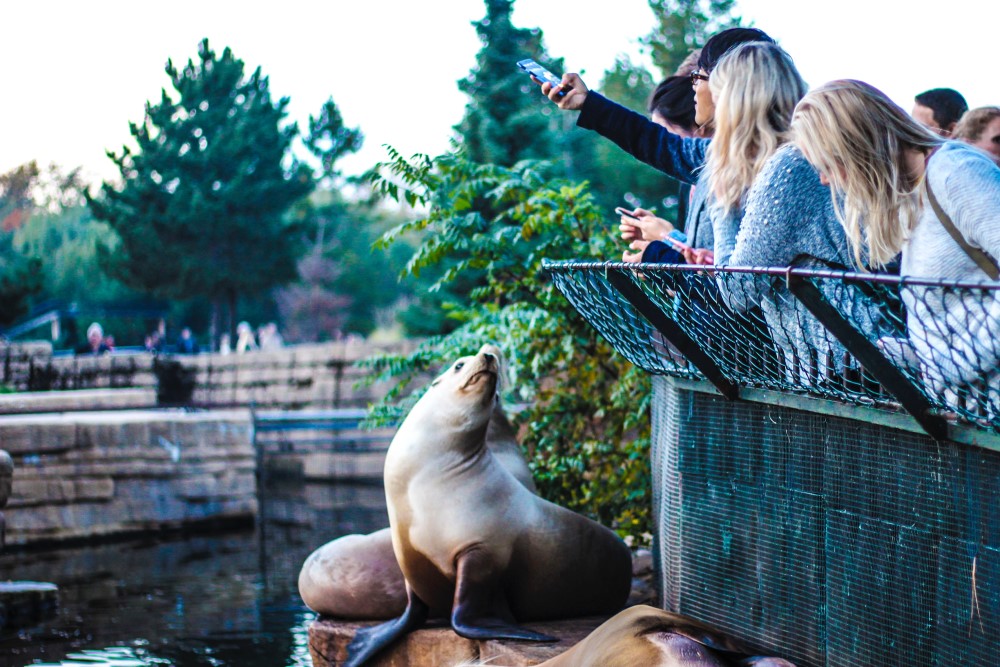 Housing over 4,000 animals in state-of-the-art designed areas, Copenhagen ZOO is one of Denmark's most popular attractions and an important conservation center. Located on the hill by the park the zoo is easily accessed by public transport and open all year round. Enjoy up-close encounters with polar bears with their newly refurbished underwater glass viewing area, or the impressive panda houses (where you can enjoy a meal at cafe Panpan), or the hippopotamus house. With different zone representing separate continents you can walk through the monkey enclosures or enjoy the tropical zones or take a break with the crocodiles. There are plenty of places to eat with food stalls and cafes, and events taking place throughout the year including night openings. Even for those who are not fans of zoos, here you can see conservation in action and the architecture of the zoo is designed to provide spacious enclosures.

Open daily 9am to 5pm, 6pm at weekends.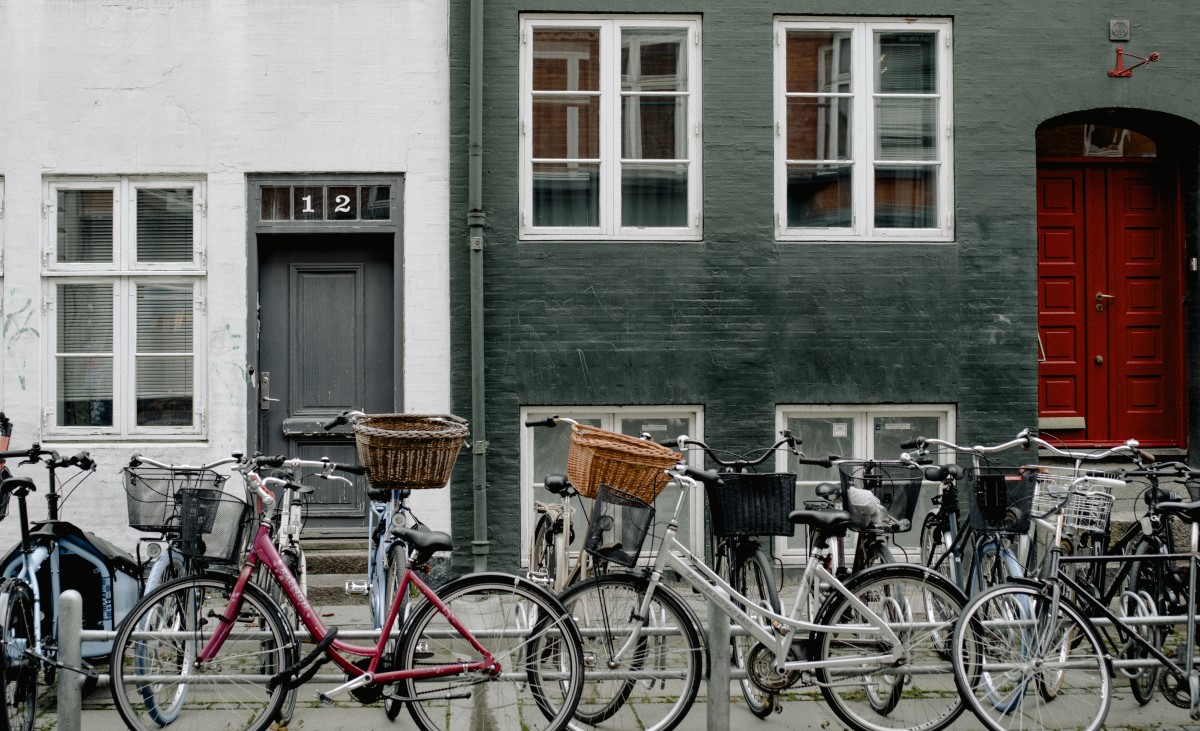 The early 19th century saw a blossoming in literature known as The Danish Golden Age, a period from 1802 -1830 where literary luminaries such as the famous Hans Christian Andersen often visited the home of Kamma and Knud Lyne Rahbek, now a museum. There is a garden and orangery where you can wonder and take in the view with a coffee in the cafe. Free entry with the Copenhagen Card or 75 DKK for adults without.
Check out this small contemporary art gallery with rotating exhibitions within walking distance of the others. Built in 1800 this location now hosts contemporary art in the chandelier halls. The exhibitions here are chosen to match the unusual space, so expect something unusual! Find out more here
Named after the iconic cartoonist Robert Storm Petersen (1882-1949) this is the place to find cartoons and satyrical sketches. A great place to find out more about what Danish people find funny!
Sondermarken Park and Garden
There are also Cisterns (Cisternerne) in Sondermarken which are the former water reservoirs. Marked by two glass pyramids above the ground in the leafy park, below the ground are large underground structures, formerly holding the city's water and now a space for art and installations. There are a lot of stairs to get down into their depths so bring something warm to wear for this underground experience and don't visit in winter when they are closed.
Det Biovidenskabelige Botanical Garden
These Botanical Gardens provide a small university park with flower beds and a rose garden; the perfect picnic spot on a summer's day or enjoy the cafe. The gardens are open daily 7am to 8pm.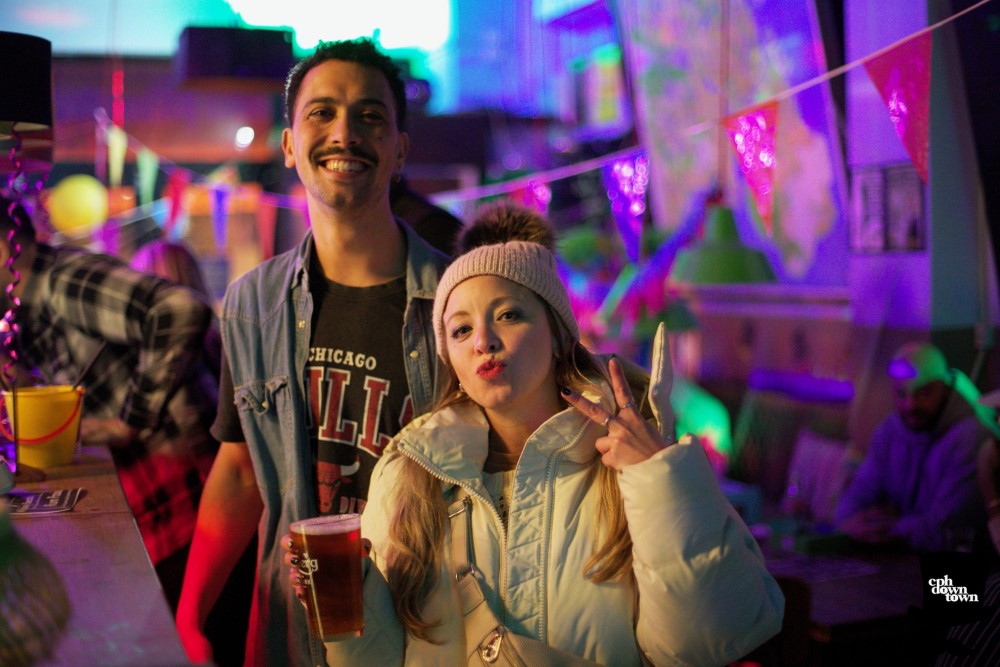 Stay at Copenhagen Downtown

We love exploring the neighborhoods around Copenhagen, but our central downtown location is hard to beat! If you're looking for a place to sleep, party, make friends, eat, and drink, then we are right in the centre of town with all the attractions and sights on our doorstep. Enjoy all we have to offer with events throughout the week including live music nights, happy hour every night, solo traveller events, event parties, games nights and more. Come and find out for yourself!

We are also part of the Europe's Famous Hostels network, being the hostel of choice for a network of over 40 hostels across Europe. Find out more about Famous Hostels here www.famoushostels.com. We are also part of the St Christopher's Inn network of hostels in Europe, the best places to Live your Life!