Explore Copenhagen by Bicycle
Who wants to travel on their own two feet when you've got wheels? Copenhagen is well known for its bike culture and commitment to sustainable living,and is currently the number 1 city in the world for cycling. But it isn't just for locals to enjoy: it's a great way to see the city and explore further than you would without wheels. From the Inner Harbour Bridge to along the beach at Amager Strand, there's so much more you can see by bike. Check out the Circle Bridge, Superkilen Park, and the Bicycle Snake Bridge to make like a local!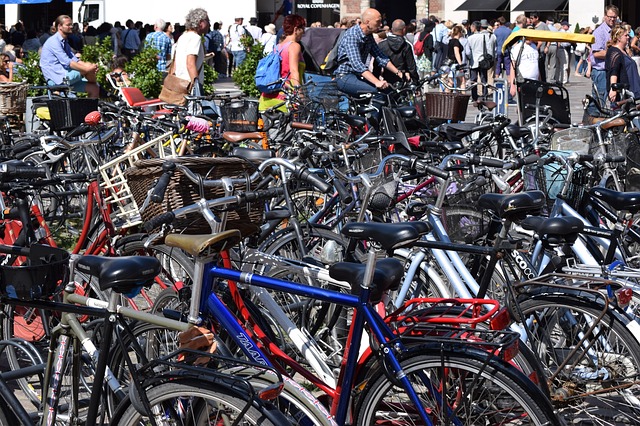 The Danish are pioneers in sustainability in Europe, and this forward thinking means that in a bid to reach carbon neutral goals and sustainable urban planning, Copenhagen was awarded the title of European Green Capital in 2014. Since then, more cycle paths and green spaces have been made! Our city is made for bikes- (and is also great for walking), and our green spaces mean you can enjoy breathing in the city and enjoying the environment. So get your foot on the pedal and explore the city with some movement and style. All you need now is to find where to go...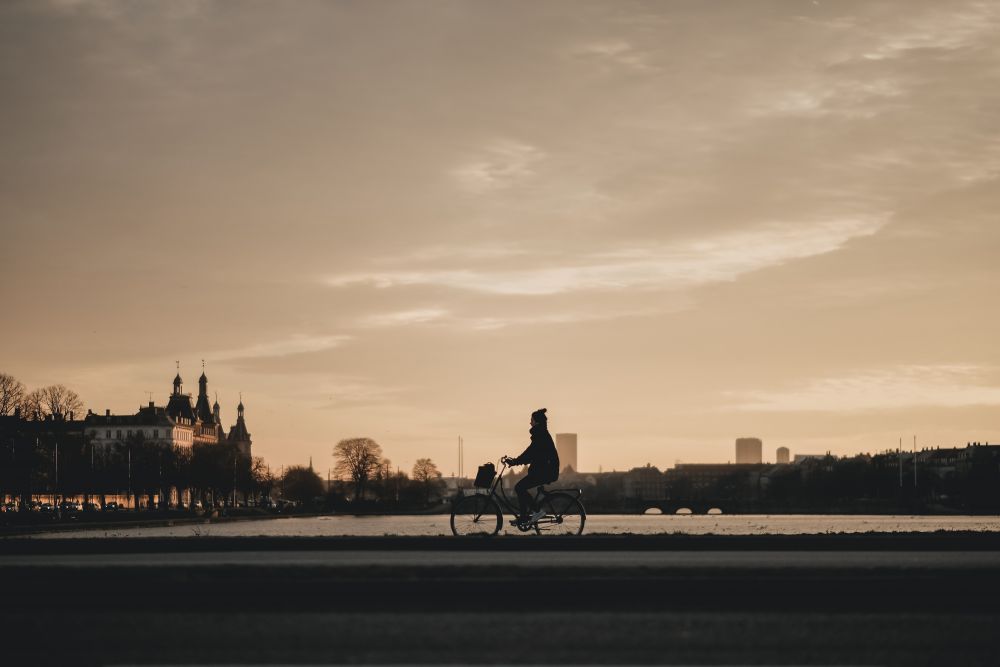 Cycling along the Waterfront
Firstly there are a lot of bikes in Copenhagen, so beware that if you're not that confident, you will be outnumbered as locals whizz past you. This is, after all, the preferred mode of transport in the city. Fear not if you're a first timer, there are plenty of cycle lanes and people will go round you if you're just moving at your own relaxed tempo. Also Danes like to follow the rules, so make sure you're in the right lane and use signals, or you may find yourself in a canal.

Copenhagen is on the water in most directions, so you can always find a harbourside walkway or cycle path to explore, especially if you want to see the highlights of Nyhavn and Christiania; then there are bridges connecting the islands with the centre of town, so you can sight-see while you bike around. For some relaxed practice then check out one of Copenhagen's many parks and green spaces, here you can enjoy a slower pace, such as along the waterfront by Fredens Park and Norrebro.

If you want the excitement of the centre of town then nip between the buildings from Vesterbro to Islands Brygge then you can enjoy the elevation of the Bicycle Snake which is a quick way across the water and with great views. Officially it's called Dybbølsbro Bridge and was built in 2014 as another piece of great Danish architecture!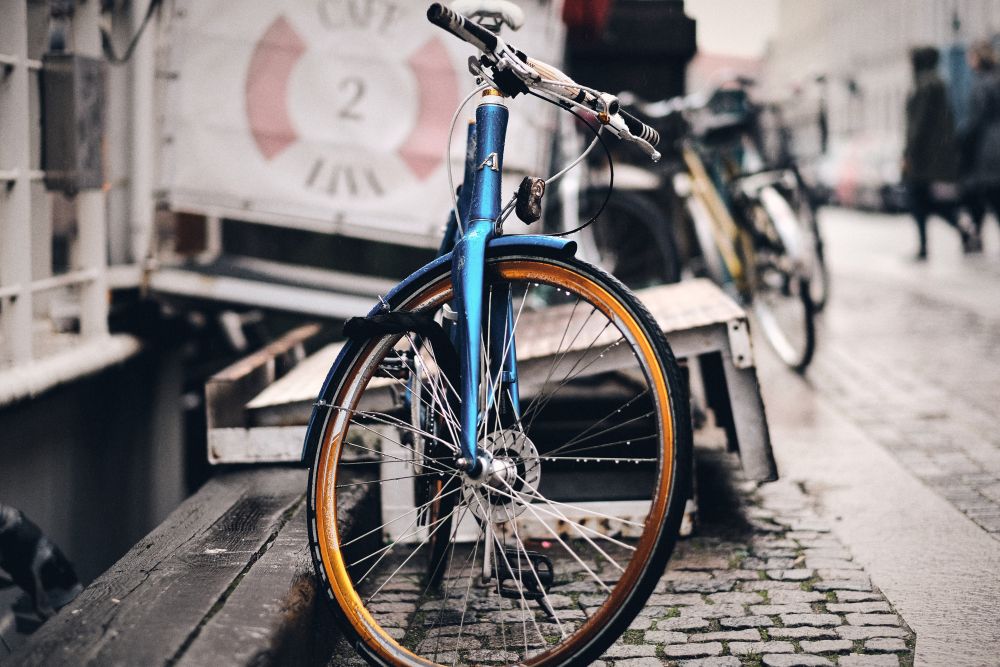 The Inner Harbour Bridge
This bridge is also known as The Kissing Bridge as it moves to let ships through then closes together again, rather than lifting up to open. It's a favourite spot of locals for its great views along Nyhavn canal and around the harbour. This is the last place on the Harbour Circle Route and joins Nyhavn to Nordatlantens Brygge, connecting Christianshavn and Holmen to allow for greater movement from the city centre. You can also walk across it of course, but it's worth stopping your bike for a look at the views.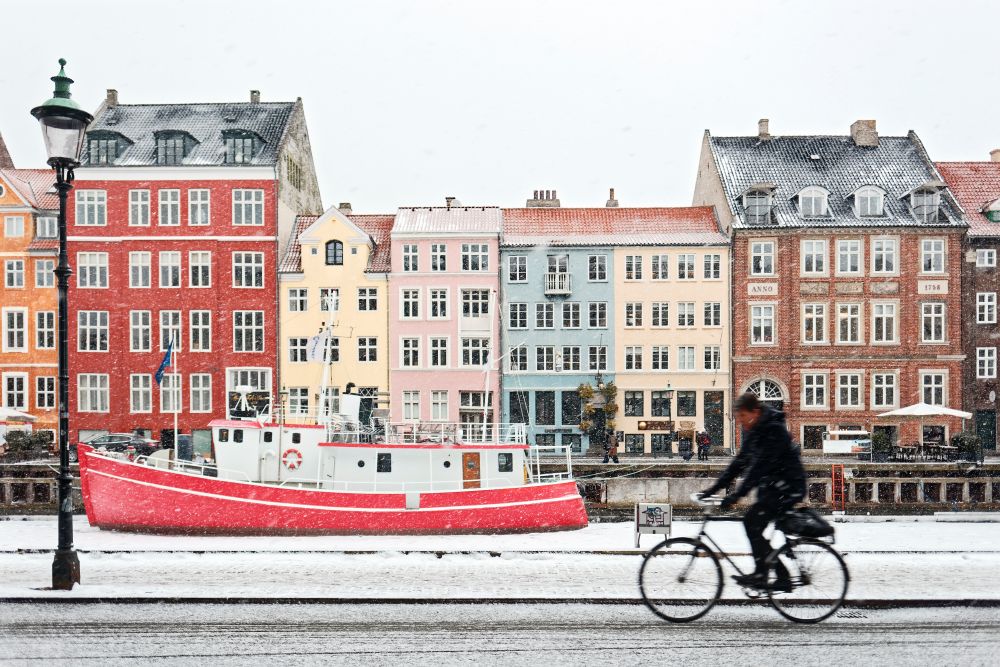 Copenhagen's Harbour Circle
The Harbour Circle is a dedicated 13km cycle route around the city harbour, which takes on great views and secret spots that make for a perfect alternative city tour. Following this scenic route you can find the city's pretty canals and colourful houses along the way, along with plenty of idyllic view points of boats and bridges. The circle includes green parks with cityscape views along with quiet charming waterways and the famous circle bridge. It's a unique way to see the city like a local, and the diversity of the harbourside it snakes along.



The Circle Bridge
Elliptical fun and great design mean that the now famous Circle Bridge is on the map for innovative architecture on the waterfront of Copenhagen. If you are a fan of Danish design then come and interact with it her on the bridge. This is the perfect place to walk or cycle over the bridge designed by award-winning Danish-Islandic designer Olafur Eliasson. The new bridge is made up of five interlocking circular platforms and masts which not only provides link between Christiansbro and Appelbys Plads but has made a unique space to stop on the bridge to enjoy the views. It's now a modern symbol of the city and an Instagram favourite!
Amager Strand Beach Park

If you're a cycle enthusiast then head along the coast to the beautiful and wild Amager Strand Beach Park- a pathway that follows this lovely beach past the lagoons and forests that are besides it. Expect to find walkers, joggers, skaters, everyone in fact enjoying the same route, as it's very scenic and away from the hustle and bustle of town, for those who want a bit more nature. You can even take the metro here so you don't need to cycle all the way!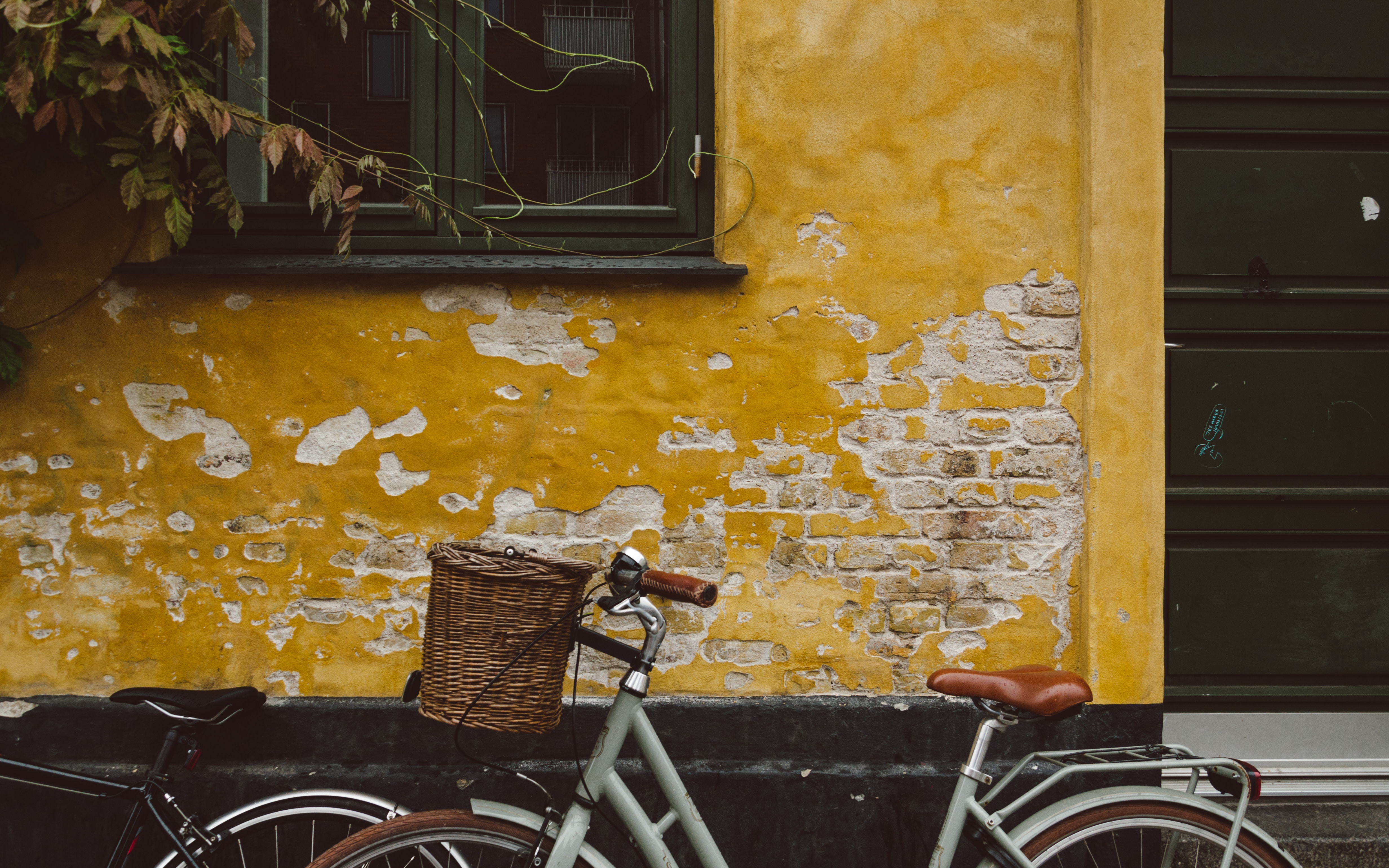 Rent your Bike at Copenhagen Downtown

We rent bikes for you! Just come and ask us at reception, we have plenty of recommendations of where to go and what to see from our friendly staff.

For the best fun in town and the genuine backpacker experience, stay with us at Copenhagen Downtown Hostel. We have a great international atmosphere in our retro designed hostel, and unbelievable happy hour prices at our cool bar! Book direct with us and receive a discount!
We are part of the Europe's Famous Hostels network of the best hostels in Europe. Famous Hostels provides the best option for Genuine Backpackers. Find out more about Famous Hostels here www.famoushostels.com Copenhagen Downtown is a proud member of Famous Hostels. Book your stay with us for a #GenuineBackpacker experience!
Images from Unsplash and last image by Bente Jønsson from Pixabay