Experience Copenhagen in Winter
As Hans Christen Andersen famously said "to travel is to live," and that means exploring whatever the weather. Although Copenhagen in the summer is glorious, the winter is also a magical time, with Tivoli Christmas spectacular, festive fun and illuminations throughout November and December, maybe even some snow?? Then the new year sees festivals taking place in January and February, including the Winter Jazz Festival, Copenhagen Fashion Week, and the Copenhagen Lights Festival. There are also plenty of lively bars, cosy cafes, tasty restaurants, and inspiring exhibitions for you to discover. Embrace the winter months and wrap up warm to enjoy the city with less tourists and a cosy vibe. Here are our highlights for discovering Copenhagen in winter.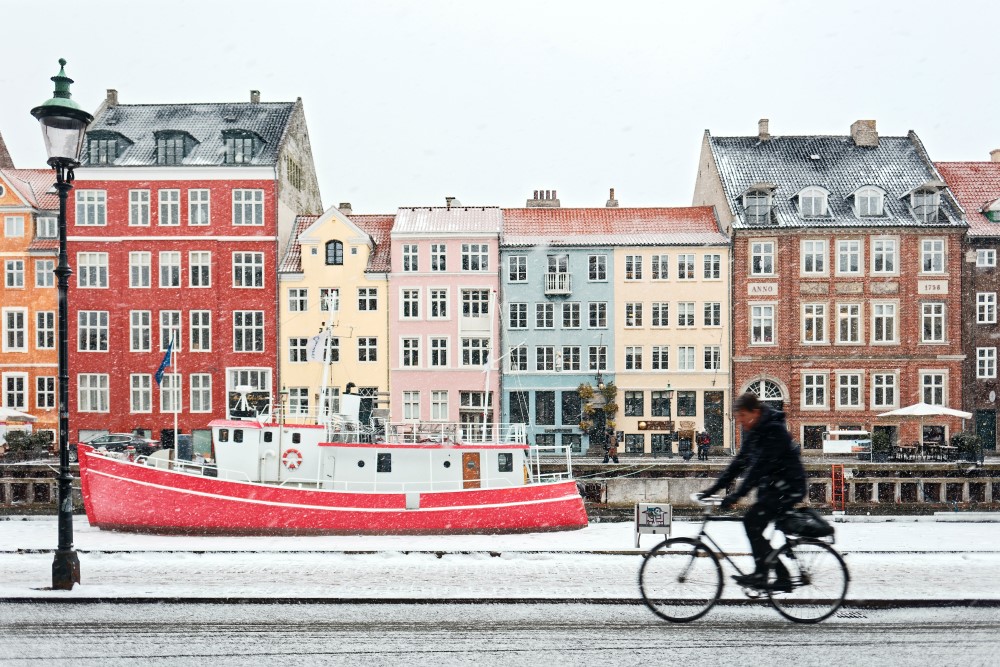 Winter doesn't have to mean all darkness either – Copenhagen has plenty of sunny (and chilly) days too! You can make the most of the winter sun with a bike around the city or take yourself on a walking tour along the harbour and enjoy seeing the Little Mermaid without the crowds! If you get cold there is always a cosy bar to get a hot chocolate or something stronger, and Danish food is made for comfort – think good bread, hot pastries, soups and roast pork. Enjoy a different side of the city, just wrap up warm and take your time to enjoy!
From November until the end of February you can hit the ice in Frederiksberg at the winter skate rink. You can bring your own if you're an expert or hire them there, then just enjoy the open-air and have a spin!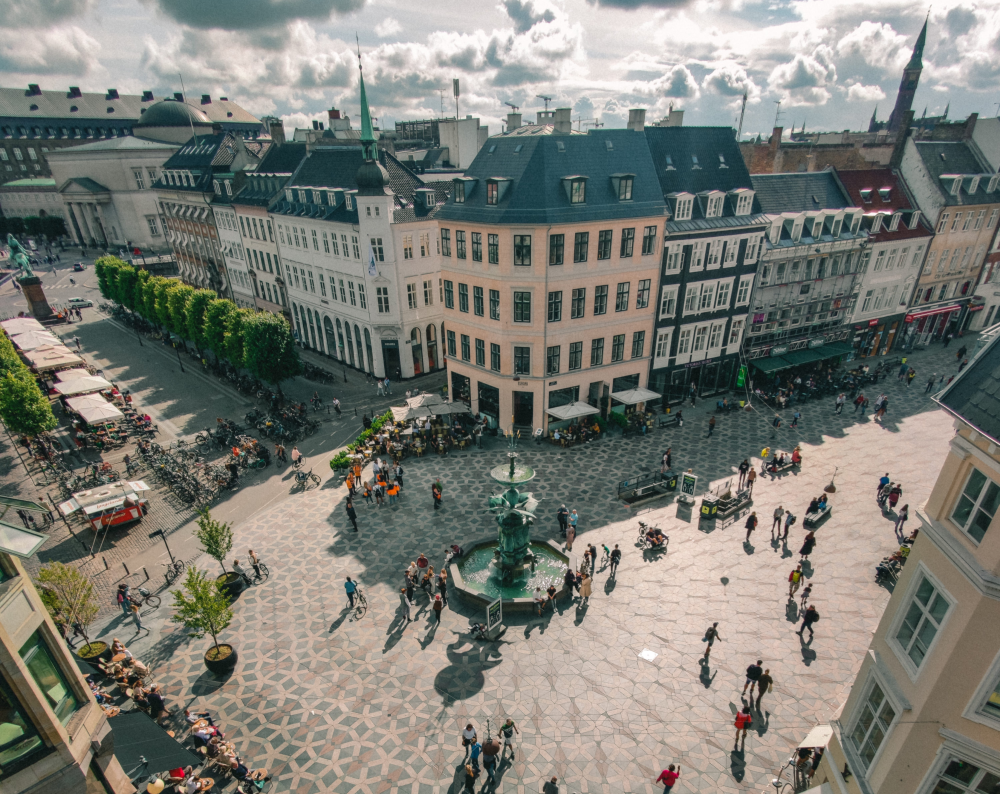 The most beautiful theme park, Tivoli is illuminated for Christmas with festive lights, traditional Christmas market stalls, thrill-seeking rides, and of course plenty to eat and drink. A visit here is guaranteed to get you in the festive mood, with a warm wine and a look at all the traditional gifts and handicrafts. We love the rollercoaster and the lights around the lakes, but the whole park is filled with sights, including Christmas trees and fake snow. We love Tivoli at Christmas! There are also festival fireworks the days leading up to Christmas and a big show on New Year's Eve. This is an experience not to miss if you're visiting in December.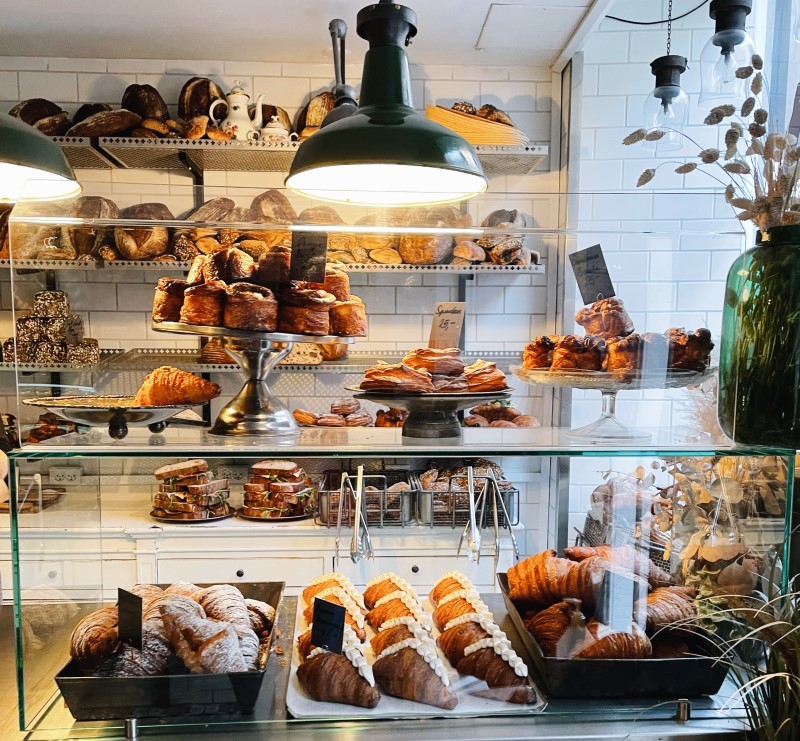 Eat, Drink, and be Merry!
When it's cold outside, we can always eat great food and enjoy good company! Copenhagen has some of the best cuisine in the world, and there is something to suit every budget. Along with some of the most famous restaurants (not on our budget list…), there are also plenty of places to try local cuisine, great vegan options (see our blog post here), and international cuisine also. For something more of an experience check out Torvehallerne food market in the centre of town. Copenhagen Street Food in Reffen is closed for winter, but you will have to come back in Summer to discover the Nordic's largest street food market! The stalls here offer a whole range of delectable, and have Danish treats as well as international food, whether you're looking for ice cream or cheese! You can find tapas, sushi, great coffee, herbs and spices, pancakes, pizza, and everything in between. Denmark has plenty of biodynamic or organic food, so enjoy trying some of the local produce too.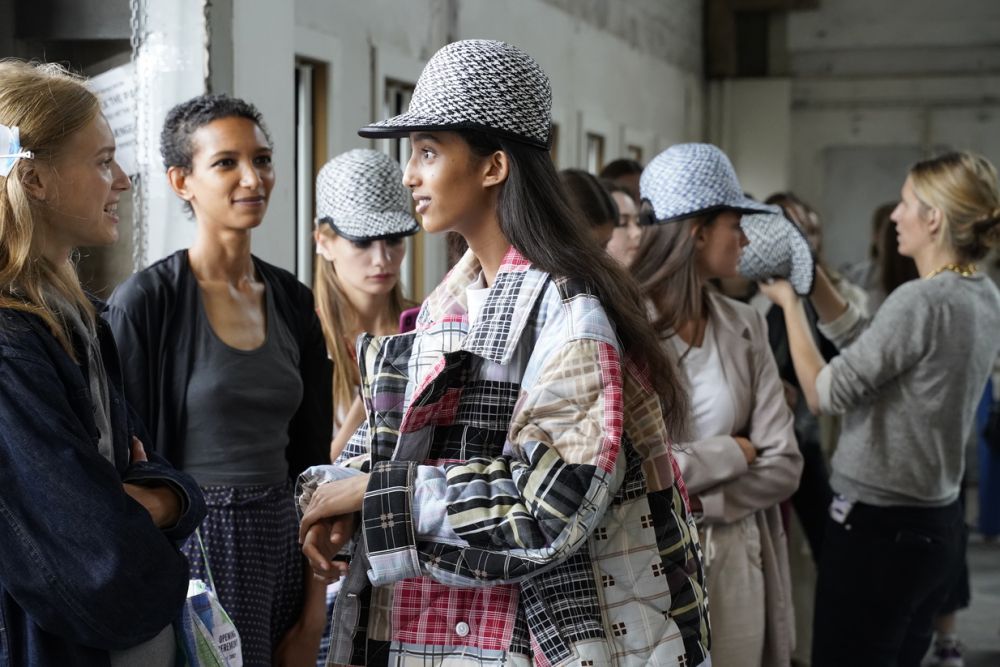 The big ambition of CFW is to be sustainable, and to promote sustainability in fashion- something they have had as their core value since their rethink in 2018. The Nordic's most important fashion event is a big influence on the industry, and as well as showcasing Danish designers and introducing new talent, it is also focused on promoting Nordic fashion as cutting edge, sustainable, and fun!
This event is really accessible to everyone, not just those industry insiders and fashion gurus. There are plenty of inspiration talks and workshops with conversations about Nordic fashion as well as global trends. It's also a great platform to promote the creativity of Danish design to the fashion world and beyond. This should be in every fashionista's diary, so come along to this biannual event and check out what we'll all be aspiring to wear in 2022!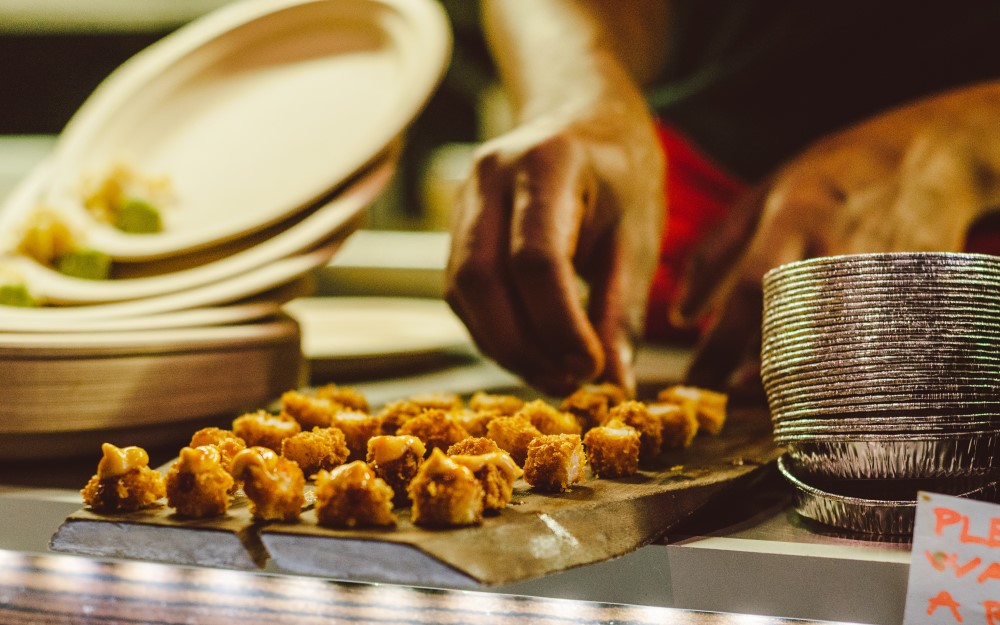 Vinterjazz Festival 2022, 1st to 24th February
For three weeks you can enjoy the Winter Jazz festival 2022 that brings live music and international acts to over 100 venues across Copenhagen and Denmark, includint Aarhus and Svenborg. This is a great opportunity to find new homegrown talent, and see famous acts. There are over 600 concerts taking place in and around the city, in some unusual spots as well as well known live music venues, concert halls, and bars. This isn't just jazz either! Think rhythm and blues, folk, soul, and everything in between! A great opportunity of any music lover.
There is an impressive line-up of both famous and upcoming talent, with acts from around the world as well as local acts. Check on restrictions for venues for attendance numbers as smaller clubs will have limited capacity. You can see the full line-up here
There are outdoor events, and free events, although the bigger known musicians are generally paid tickets. Highlights include DR Big Band & Fatoumata Diawara on Saturday 5th, Ibrahim Electric on Saturday 5th, Adam Ben Ezra Tuesday 8th, Sons of Kemet on Wednesday 9th, Lars Jansson Trio on Saturday 12th, Emma-Jean Tackray Sunday 13th, Kira Skov "Spirit Tree" Sunday 13th, Madeleine Peyroux from the US Monday 14th, Irreversible Entanglements (US) Monday 14th, Jackob Karlzon Trio featuring Dominic Miller at the Black Diamond Wednesday 16th, GoGo Penguin Wednesday 16th, Lars Greve Thursday 17th, Mouritz Saturday 19th, DR Big Band & Vincent Nilsson Thursday 24th, and Mikael Simpson Friday 25th.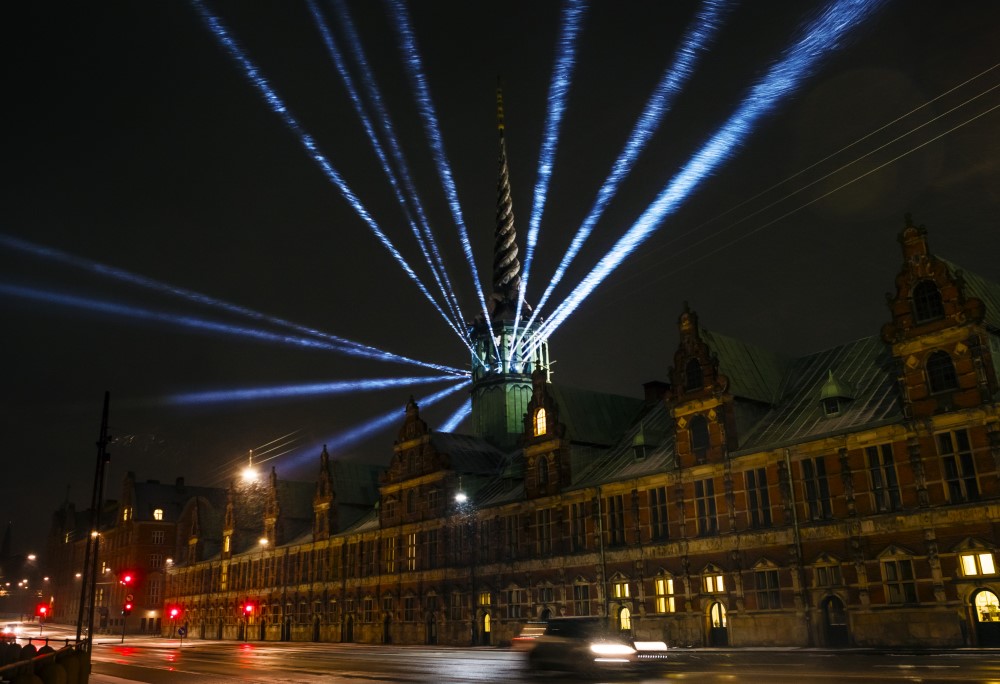 This annual event sets out to illuminate the city in the darkest and coldest months, just a everyone is waiting for the spring months. It is a celebration of light and includes art installations made from lights and various experiences of illumination, from Danish and international artists. The festival takes place over three weeks in February and includes events, projection mapping and installations, seeking to engage the audience with the city. Find new secret places, see famous buildings and bridges in a new "light." There are some installations outside the city centre but most are along the inner city and harbour so you can create a route to view them.
Keep an eye on their website here as they release their programme of events in December.
Photo courtesy of Copenhagen Light Festival Press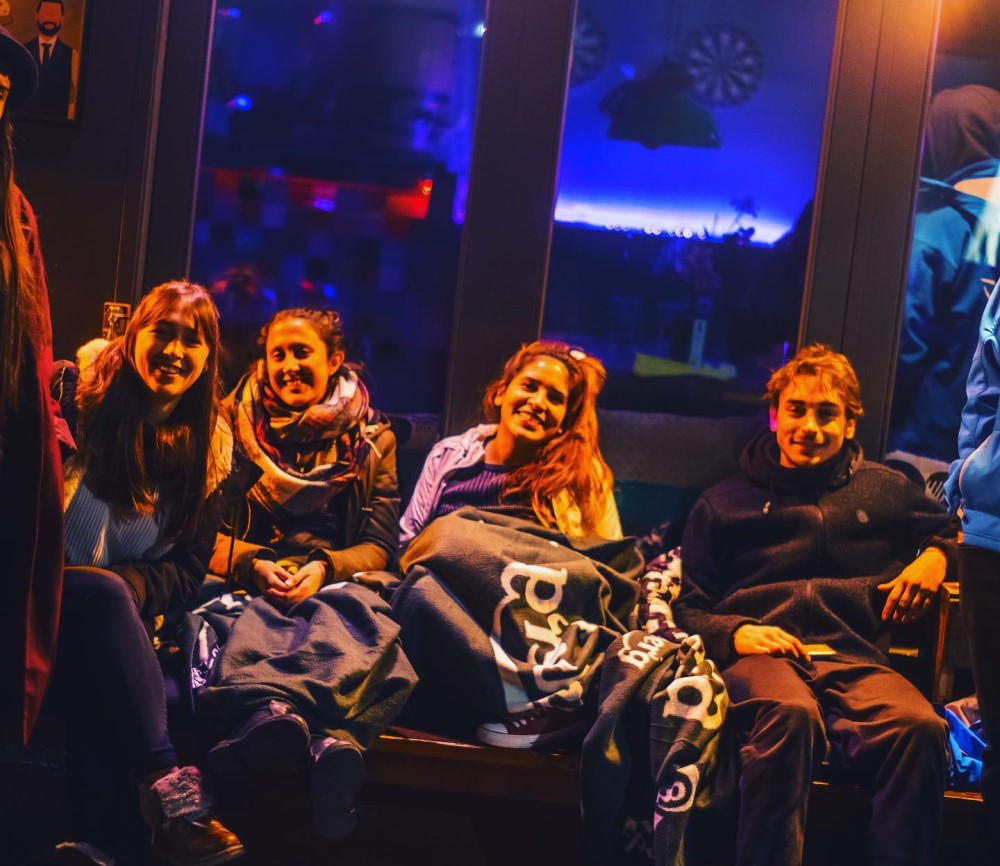 Get Cosy this Winter at Copenhagen Downtown Hostel
For a warm welcome and a friendly crowd at our bar, you can't do any better than booking yourself in to our award-winning hostel in the centre of town. We have plenty of charm in our lounge area and international bar, as well as warm rooms and a great atmosphere. They best place to get hygge this winter!
Book direct with us for the best prices and added benefits, and check out our friends at St Christopher's Inns Hostels and Famous Hostels for the best hostels around Europe for Genuine Backpackers. Find out more about their locations here.