Enjoying Copenhagen in Spring
We love the city year-round but by March the winter feels a little long and we are very happy to see the blossom on the trees, and the longer hours of daylight. Welcome back spring! Springtime in Copenhagen means enjoying the city in bloom as we step outside and enjoy the longer days and warmer temperatures. With plenty of activities to enjoy in the city come rain or shine, spring is a great time to get exploring, whatever the weather!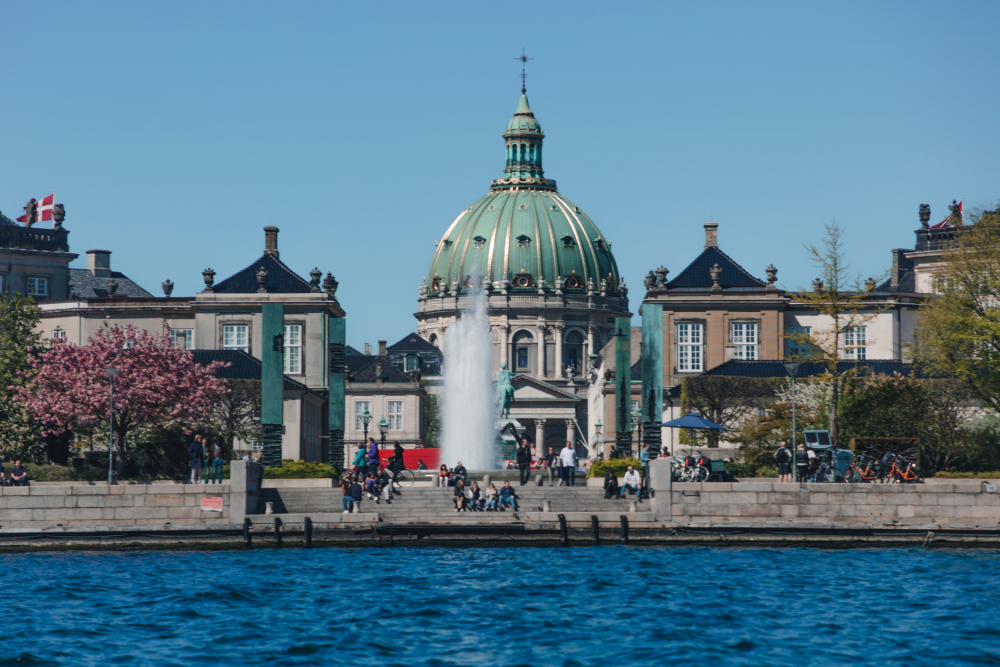 Enjoy the City

There are plenty of activities to keep you busy around town this spring, and our favourite place to see the flowers of the season is at Tivoli, which opens again March 31st with a bang as they have a firework display. The city's museums present their new Spring show exhibitions, the parks and gardens come back to life, the sun fills the terrace cafes a little longer, and everyone is in a better mood. Yep, it's definitely time to say goodbye to winter for another year and welcome back the warmer weather. We can even get back to enjoying ice cream!

Spring is the perfect time to walk the city or hire a bike for a ride around. You can enjoy the blossom and spring flowers in the many gardens around the city and there are plenty of places to take in the view, from the gardens in the city centre at Rosenborg Castle, or the King's Garden. For waterfront spring walks, check out the bridges along øster Søgade and Nørre Søgade or even take a spin in a swan boat.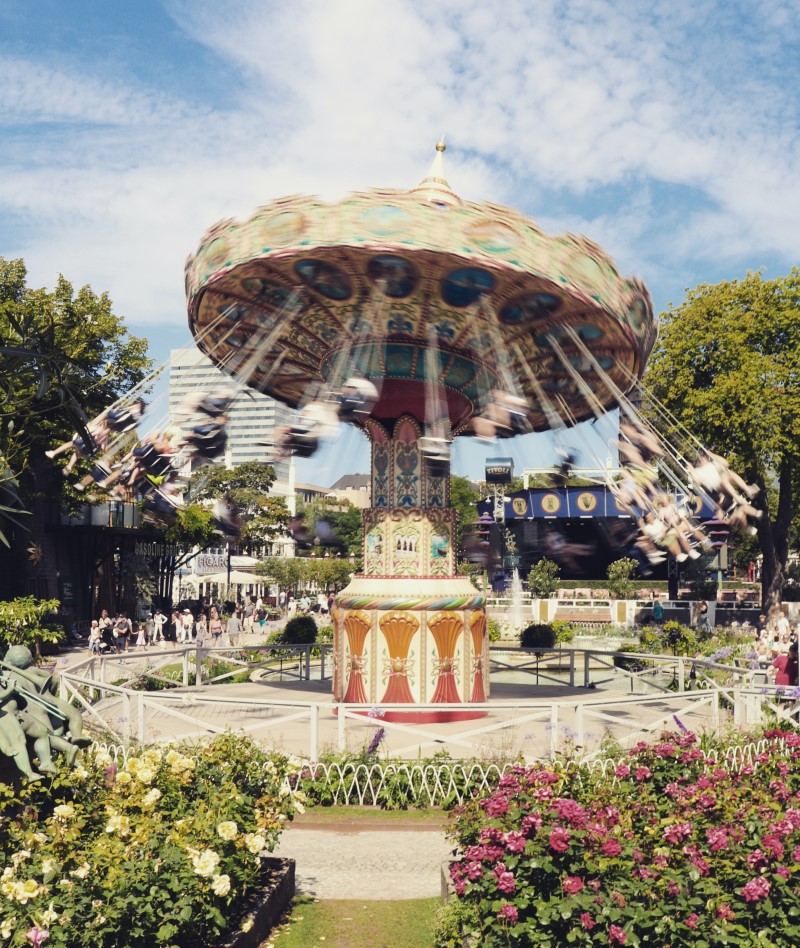 Tivoli is Open Again for Spring!
After the annual winter closure, Tivoli amusement park is open again at the end of March. From 31st March the park is open for visitors, and it is in bloom! There are over 20,000 daffodils, pretty hyacinths, and colourful easter eggs on display in the park to celebrate Easter. For the opening Friday there will be fireworks and entertainment for you to enjoy the gardens in spring, with fun fair rides, market stall, cafes, and bars.
Check out the Aquila ride if you like to be turned upsidedown, or the Ferris Wheel for a slower pace ride and fantastic views of Copenhagen from the top, or the Golden Tower for adrenalin junkies. For something a little bit more serene you can hire a Dragon Boat to float around the lake or go for broke on The Demon Rollercoaster (no thanks!)
Open from 11am each day until 10pm at night and midnight on the weekends.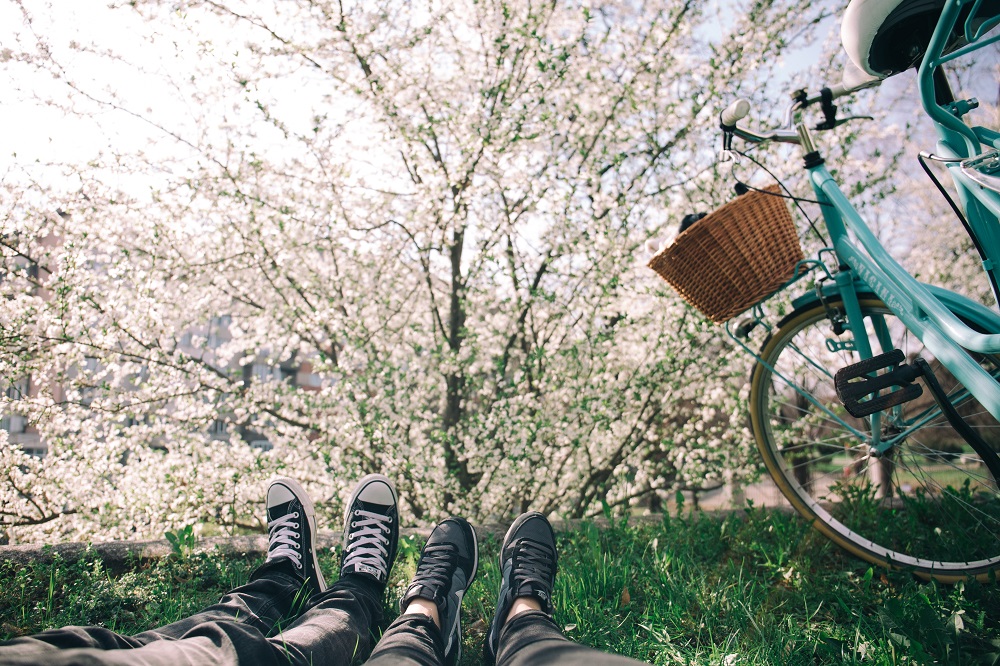 The Cherry Blossom Festival
Based on the Japanese "Sakura" or Cherry Blossom Festival, April is the time of year to celebrate the pink cherry blossom that can be seen filling the parks. Usually held in Langelinie Park where there are over 200 cherry treese in bloom, the festival features a range of activities where people can come together and enjoy the beautiful scene and take part in music, dance, food, and craft making events.
Park strolling
Copenhagen is a green city. so you are never far from a park or garden. For the adventurous you can take a short trip out of town and enjoy the nature parks around the city, or simply take yourself to one of the city parks and enjoy the views.
Østre Anlæg
Between the National Gallery of Denmark (SMK) and the Botanical Garden in the city centre is Østre Anlæg park, the perfect place to take a stroll in the gardens and the tropical houses of the Botanical Garden. Enjoy the spring flowers and blossom in this gorgeous setting.
Fælledsparken
Between Nørrebro and Østerbro neighbourhoods there is a nature park perfect for picnics and walks, or even a skate in the designed skate park.
Frederiksberg Park
On the hillside towards Copenhagen Zoo in Frederiksberg this park has landscaped gardens and a Chinese summer house to explore with bridges and pathways.
Dyrehaven – The Deer Park
A little outside town you can find the Deer Park, Dyrehaven, with over 2,000 deer roaming free. With woodland and grass fields there is plenty of space to enjoy the forest and relax in nature.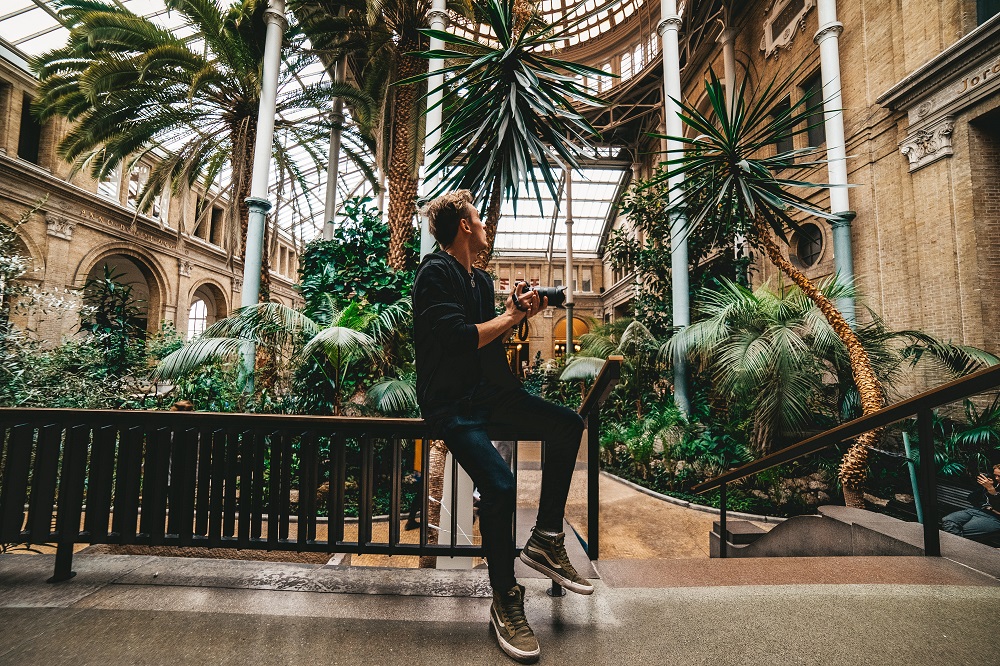 Museums and Exhibitions This Spring
Immerse yourself in culture with a program of exhibitions and events in the city's museums and galleries.
Carl Bloch, "Seduced", 11th February until 29th May

This exhibition focuses on the artist Carl Bloch with the largest exhibition of his work in 100 years. One of the most famous and recognized artists in Denmark, he was known for his paintings storytelling and portraits of "modern" life, with depictions of all kinds of elements of it, from bar scenes to religion.

SMK is the largest art museum in Denmark and home to a collection of Danish Golden Age art and contemporary art, along with one of the world's best Matisse collections. There are permanent collections of Danish art with plenty of international works also displayed.
Open 10am to 6pm, 8pm on Wednesday, closed Monday.
This favourite museum has an unforgettable exhibition this spring set in Egypt under the Pharaoh Akhenaten almost 4 thousand years ago in 1350 BC. The exhibition Amarna - City of the Sun God is until 20th August and tells of the new city built by the royal couple as they created a new religion.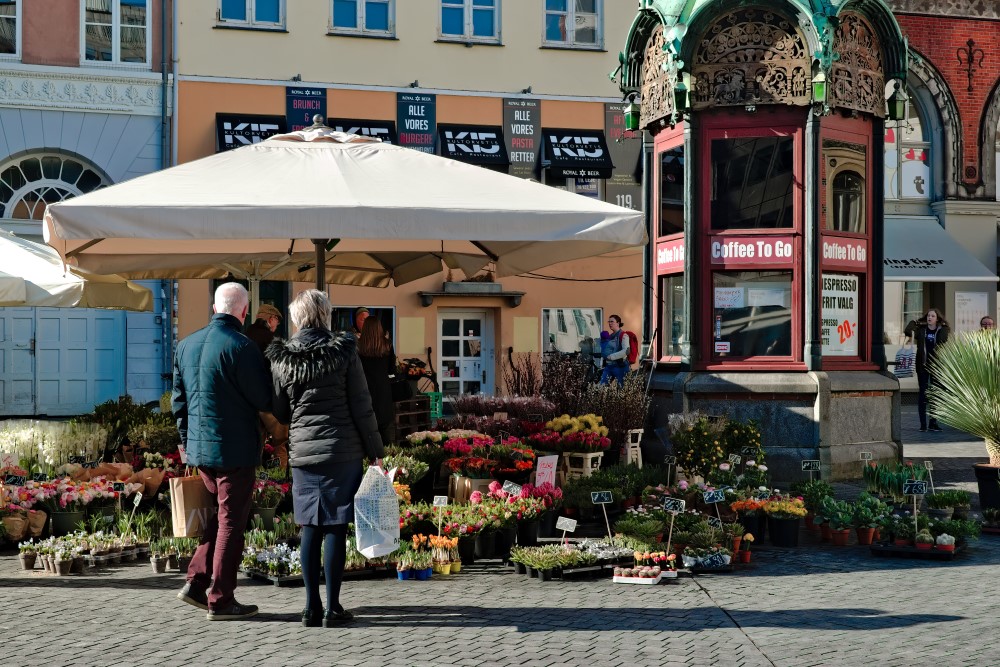 Explore the Markets
One of our favourite markets is back in April, the Loppemarked på Papiroen - the Flea Market on Paper Island. Popular with locals and visitors alike, this indoor flea market is usually open weekends during the spring and summer until October in the former paper factory on the harbor island of Christianshavn. For information on openening times check out their website.
Fredagsmarked (Friday Market):
This weekly market sells food, fresh produce, flowers, and crafts and takes place on Fridays at the popular Kultorvet square in the city center. See their website here www.fredagsmarked.nu
Kødbyens Mad & Marked (Meatpacking District Food & Market):
If you're looking for vintage items, handicrafts, and of course food stalls, this market takes place in the trendy Meatpacking District of Copenhagen. Find out more here www.kodbyensmadogmarked.dk
Superkilen Market:
This market takes place in Nørrebro neighborhood and features vintage clothing, handmade crafts, and food stalls.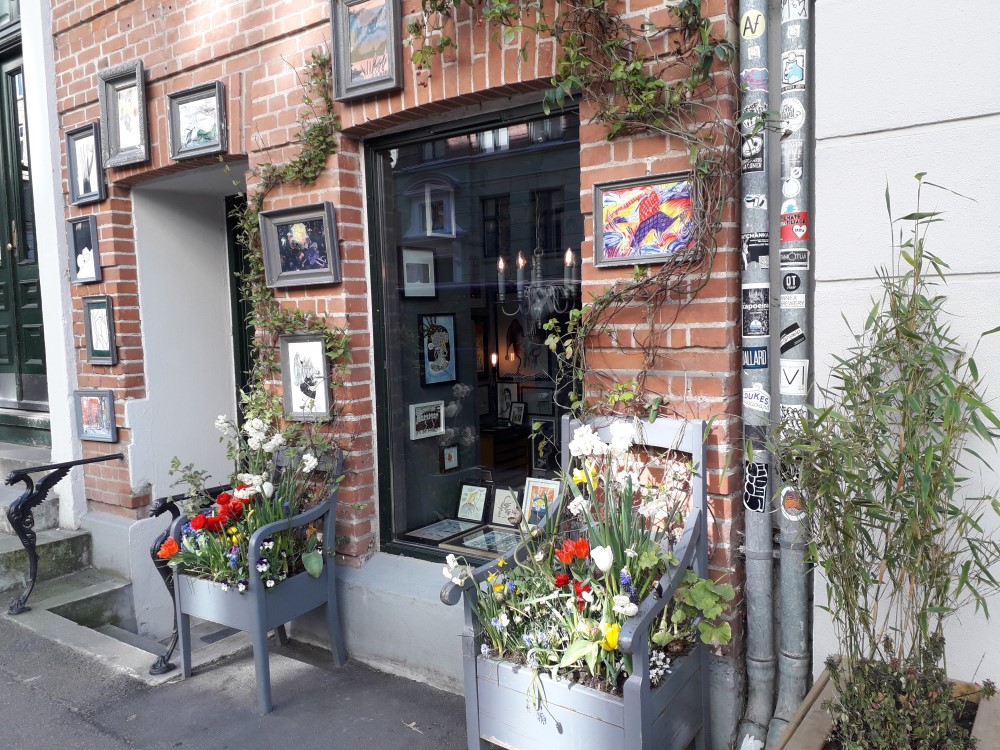 Sreet Food Copenhagen:
Taking place at Reffen in the large outdoor space in the industrial area of Refshaleøen you can find this popular food market at weekends. You can find a variety of international street food, drinks, and live music. During the spring season, which typically runs from March to May, the market is usually open on weekends only, from Friday to Sunday.
The opening hours of the market vary so check their website before you go, it usually runs from March to May in spring and is open weekends only. You can visit the official website at www.reffen.dk for information on events, stalls, and opening hours.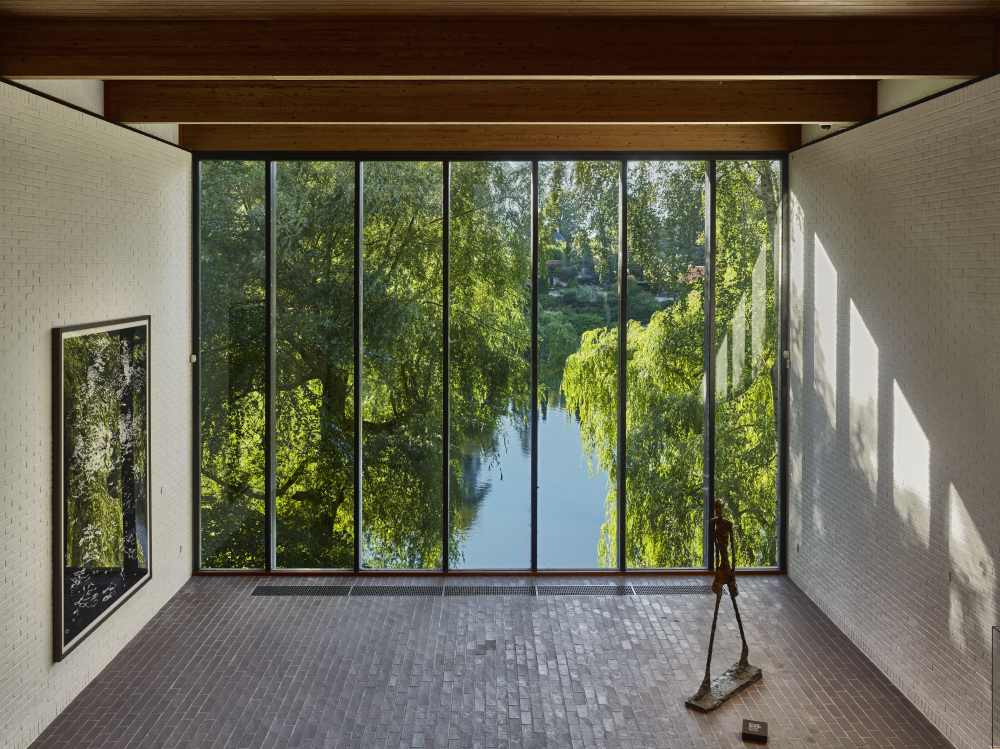 The Giacometti Hall
North wing - two-story exhibition space with sculptures by Alberto Giacometti.
Photo: Jeremy Jachym
Credit: Louisiana Museum of Modern Art
A short trip out of town takes you to this world-class modern art museum. This spring you can catch several exhibitions at Louisiana showcasing international talent with paintings, photographs, sculptures, and installation. Along with an outstanding permanent collection, the museum has been curating exhibitions since the '50s, showcasing Danish talent alongside international famed artists.
Gauri Gill, until 10th April
Exhibition "Between Boom and Tradition" from Indian photographer Gauri Gill explores modern Indian with eyes on the vulnerable and overlooked rural people in the region of Rajasthan through photographs spanning two decades. The 200 pieces of work explore modern themes throughout society.
Richard Prince, until 7th May
American artist Richard Prince exhibits his "stolen" images in the show "Same Man" which showcases 89 works including his famous "rephotographs" using "stolen" images in his paintings.
Nan Golding, until 7th May
American subculture photographer and activist Nan Golding shows her collection "Memory Lost" in this collection of works.
Dana Schutz, until 11th June
American painter Dana Schutz exhibits giant paintings of society and our times, with vibrant colour and storytelling. The show depicts "everything that separates us, binds us together and takes place between us" - the exhibition "Between Us" is on show until 11th June 2023.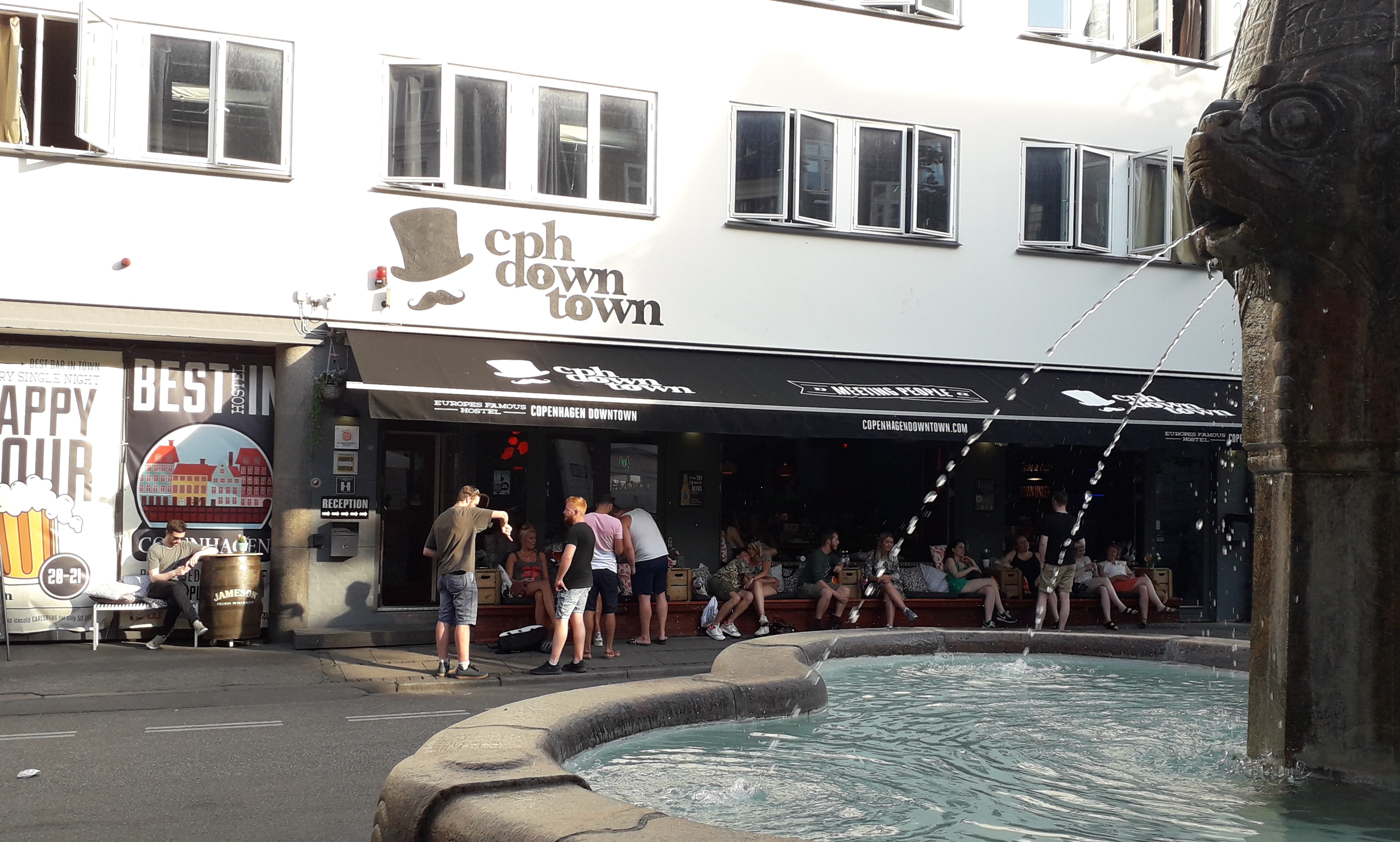 Stay at Copenhagen Downtown Hostel
We welcome you to come and visit our international hostel and retro bar, to enjoy our spring cocktails and sharing food menu for an awesome happy hour, to stay in the best downtown hostel with a fantastic crowd, or to come hang out at one of our parties! We have it all going on at Copenhagen Downtown Hostel. Check out our live music nights twice a week with guitar player Morten – he even plays requests! Or enjoy a late-night DJ party with us at one of our theme nights. We have games nights, solo travellers nights, karaoke, cocktails, live music, and Happy Hour every night! What more could you want?
Our location means we are close to all the downtown city sights including Christiania and Nyhavn, shopping streets, and plenty of bars. We also have comfortable beds, a genuine backpacker vibe, an international crowd, and friendly staff. If you want to organise bike hire, walking tours, or activities – just ask our reception! We love backpacking and our staff will do their best to make your stay one to remember! See you here.

We are also part of the Europe's Famous Hostels network, being the hostel of choice for a network of over 40 hostels across Europe. Find out more about Famous Hostels here www.famoushostels.com. We are also part of the St Christopher's Inn network of hostels in Europe, the best places to Live your Life!