Danish Christmas Foods To Try
At Christmas time you can find all kinds of specialty food and drink in the Christmas markets and small squares around the city. In Tivoli there are plenty of stalls selling these treats. Here are some of our most loved Christmas trees you have to try.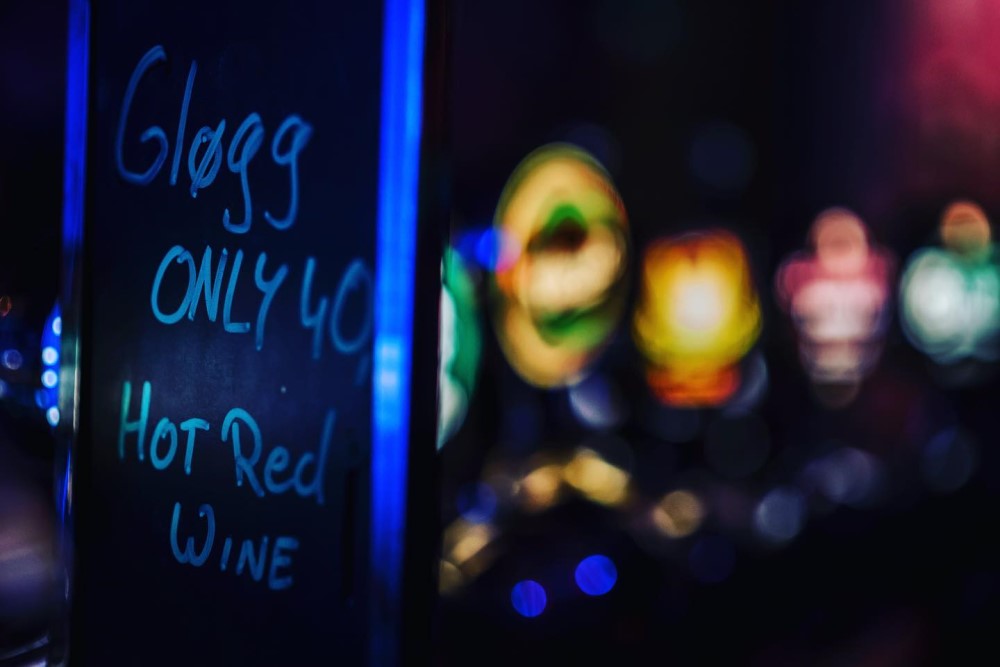 Try a glass of Gløgg
A variety of hot mulled wine, gløgg is the traditional Christmas drink usually made with red wine, cinnamon, cardamon, and cloves, with pieces of orange peel, raisins and sliced almond. It is sweetened and served warm, so perfect as a winter warmer. It is sometimes served stronger with an added alcoholic shot or non-alcoholic versions can be made with fruit juice like spiced apple. When the gløgg stalls appear in the street you know it is Christmas time!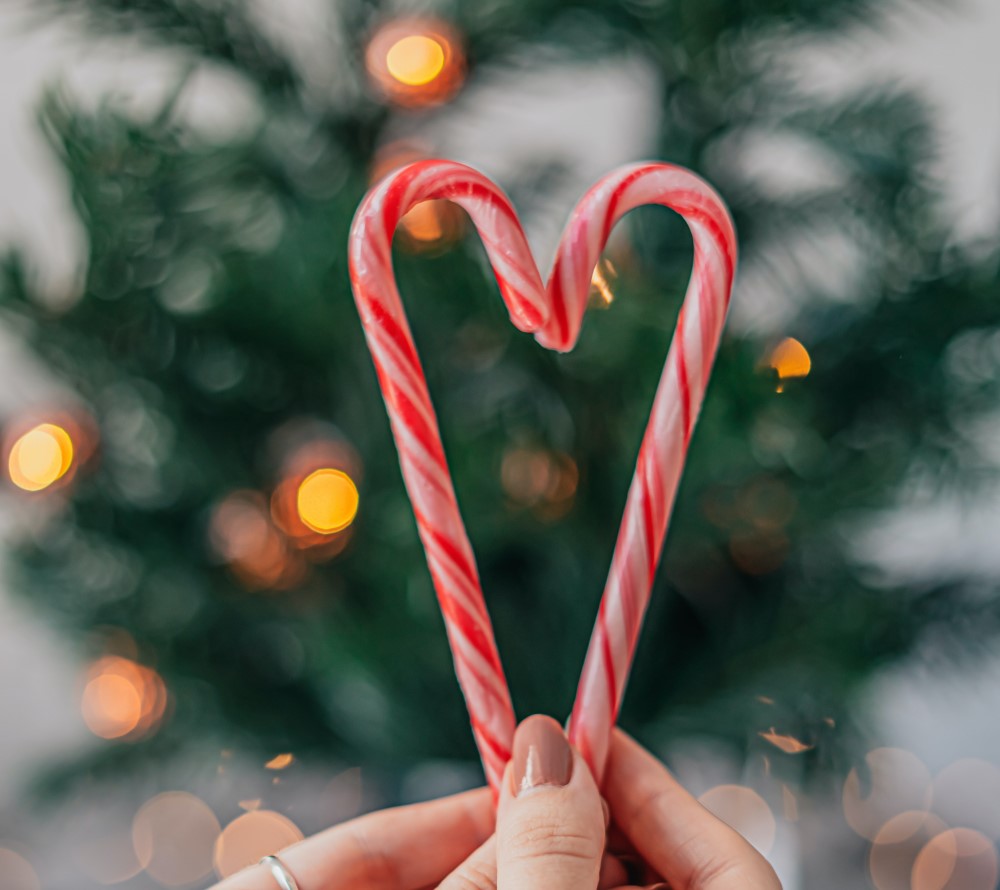 Æbleskiver - 'Apple slices'
Æbleskivers appear in December and despite the name are little pancake balls, not actually apple pastries. These are served with jam and dusted with icing sugar powder. Find these delicious treats all over Denmark in the markets, not to be missed!
Julebrygd and Nisseøl - Christmas Beers
Julebrygd is a Christmas beer that is released annually (with a holiday spirit on the first day when EVERYONE drinks it) and is quite strong with a high alcohol percentage. It is only sold for a few weeks of the year, but it is so popular that it is still the fourth best selling beer in Denmark.
Nisseøl is another Christmas beer but not as strong as Julebrygd. This beer is worth a try and is a sweet flavour.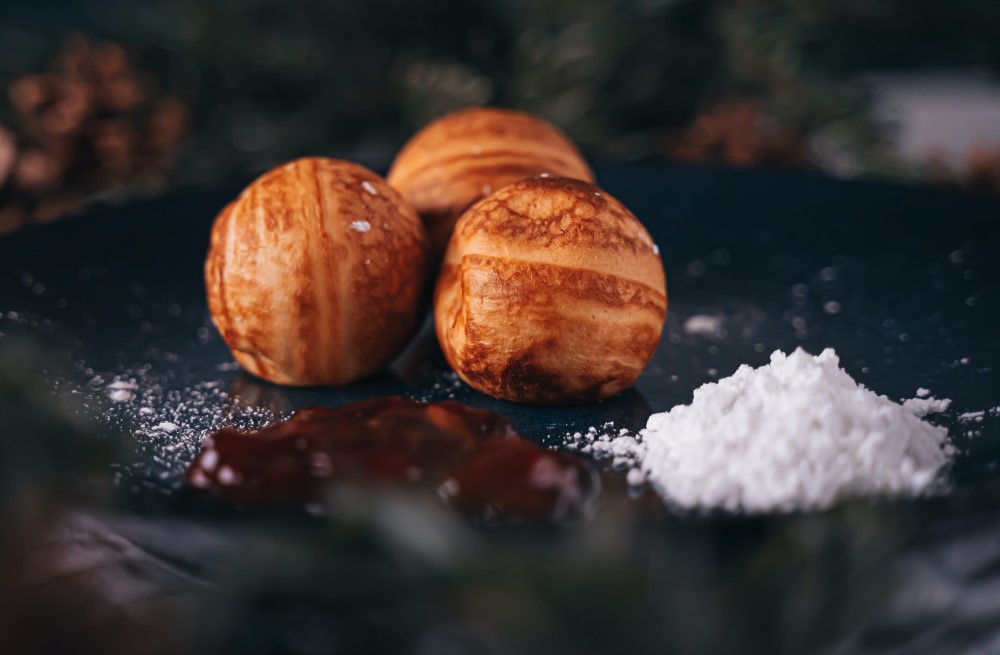 Honningshjerter cakes
You will see plenty of these heart-shaped cakes in bakery windows throughout December. These soft gingerbread cakes come in a variety of styles, sometimes dipped in chocolate and with a Christmas message inside. Flavoured with ginger, honey, and cinnamon they are the typical Danish favours of Christmas. These go well with a gløgg.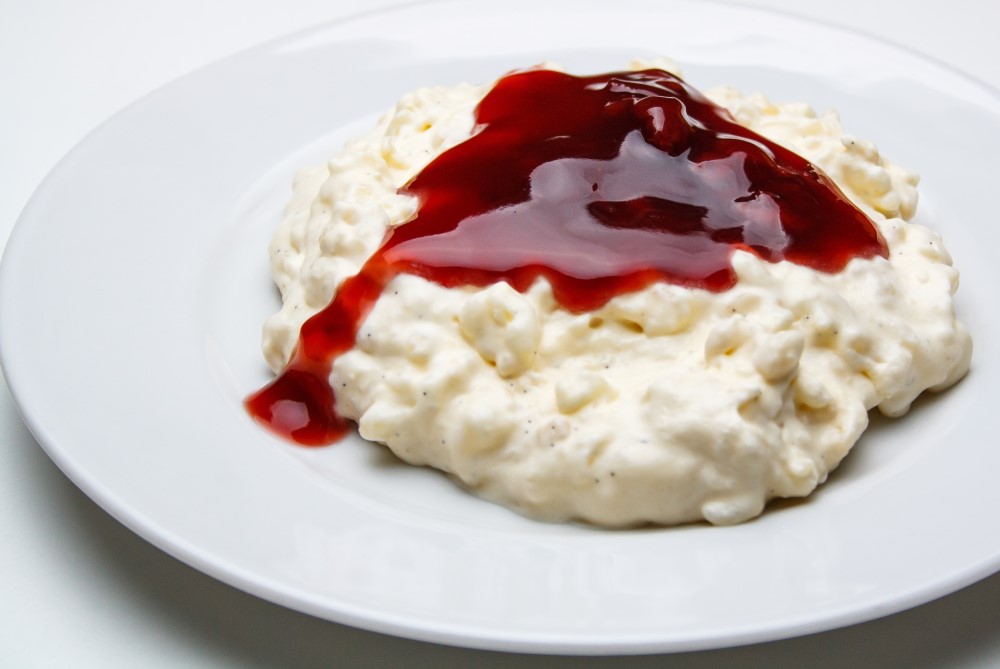 Risalamande pudding
Found in cafes or made at home, Risalamande is a rice pudding with chopped almonds, whipped cream on time and some vanilla and cherry sauce. Traditionally there is usually a whole almond hidden inside and a prize.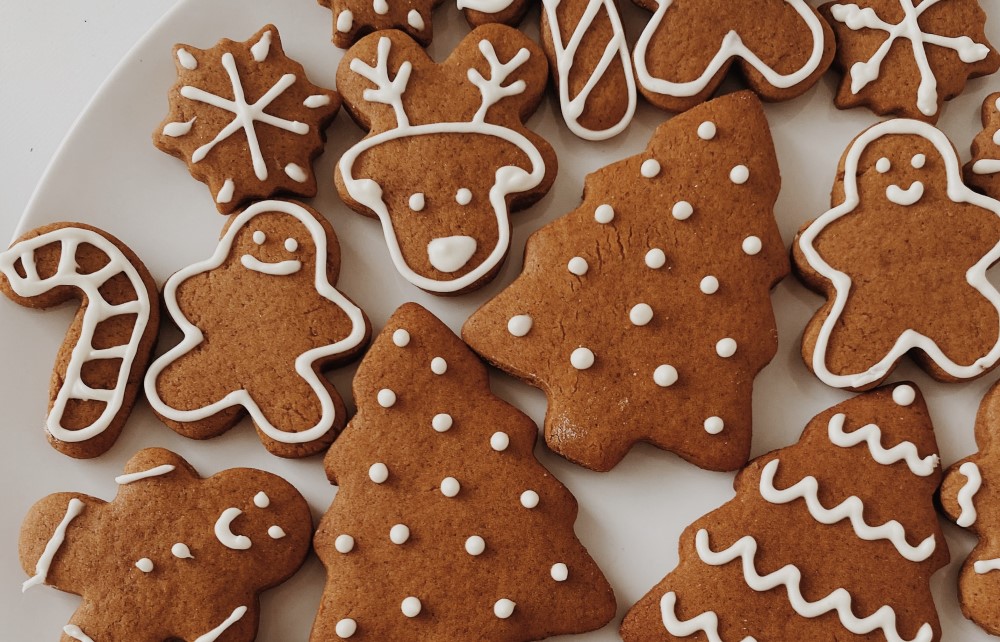 Our Recipe for Gløgg
This is the traditional version of the recipe, but you can add some more raisins if you have a sweet tooth, but don't add too many cloves! you can add a little more brandy at the end if you wanted something stronger.
1 bottle of red wine (there are plenty of good value bio or eco wines to take the edge of your hangover!)
1 cup of white port wine
2 sticks of cinnamon
6-8 cloves
1 tablespoon or cardamom pods
5 pieces of crystalised ginger (supermarkets have this)
Half a cup of brown sugar
1 cup of raisins or sultanas
A few almond slices chopped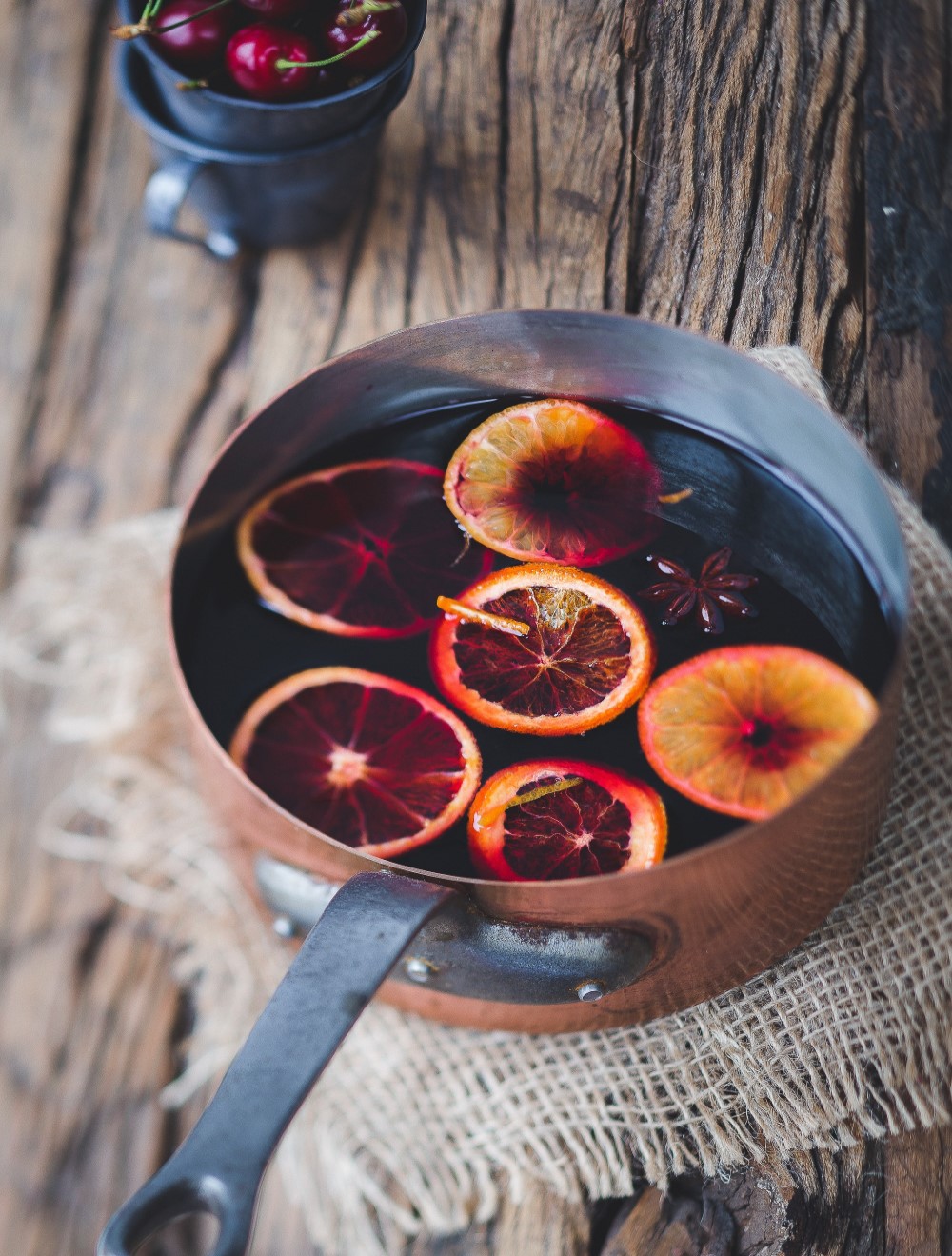 How to Make it
All good things come to those who wait!
For this you will need a couple of hours to simmer the wine on low heat. Get your spices ready - you can put them in at the beginning along with the ginger and sugar, and then add the port. Leave the heat low as it's just to warm and simmer, not to boil!
After an hour, take out your cinnamon and cloves, use a sieve if you have one to take out the bits! Then throw in your sliced or chopped almonds and raisins and you're ready to go.
The best gløgg in town as at the bar in Copenhagen Downtown Hostel, so see you at the bar! Glædelig Jul!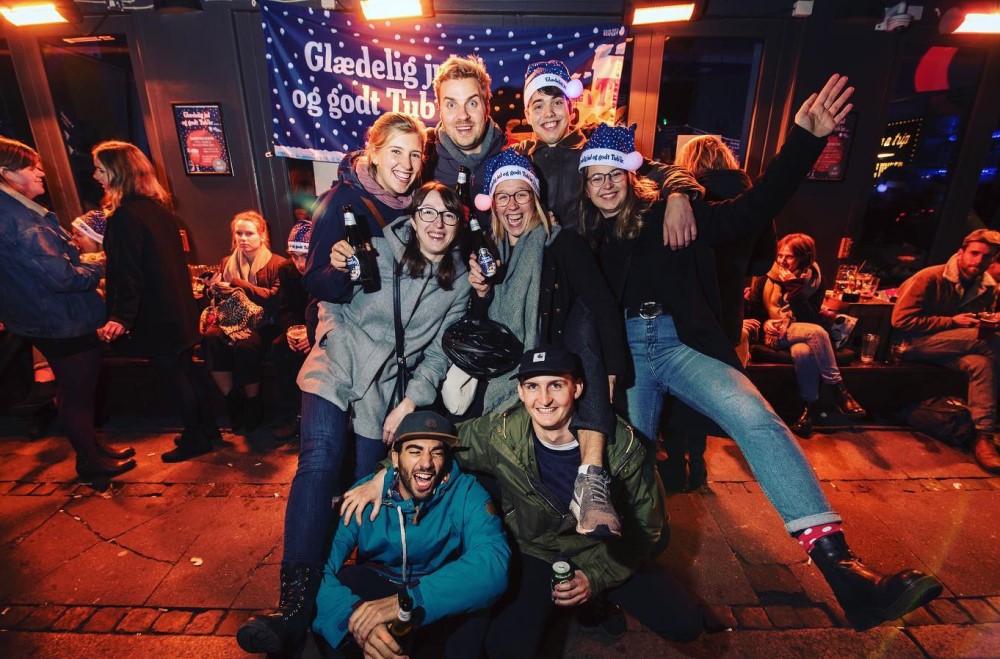 Stay With Us At Copenhagen Downtown
For the most festive and fun place to stay this Christmas, book your bed with us at Copenhagen Downtown Hostel. Be part of the fun with our shared rooms, or grab a family or private room if that's your thing. We are centrally located, and have the best international bar in Copenhagen! Our award-winning hostel will make you feel welcome this festive season, and we have the best parties in town taking place right here in our Downtown Bar and our Downunder venue. Check us out and book your bed direct at Copenhagendowntown.com for the best rates and benefits.
We are the chosen hostel in Copenhagen to be a part of the Europe's Famous Hostels network, a selection of the best hostels in Europe for Genuine Backpackers. Find out more about Famous Hostels and our network of over 40 hostels here. We are also a part of the St Christopher's Inn network of quality hostels to visit in Europe. Find out about the other hostels here.