Copenhagen's Best Spots for LTGBQ+ Visitors
As Worldpride 2021 arrives in Copenhagen, this city will be a riot of rainbows as it comes alive with music events, the Pride Parade, and fun events for all the family. Copenhagen has always been one of the best places to visit for the LGTBQ+ scene with a whole host of bars and events, but it is also a city that welcomes diversity and celebrates the community with the annual Pride festival. Copenhagen puts on a good show for festivals and is also a place that welcomes diversity and LGTBQ+ rights, not just tolerance, but celebrated as part of the cityscape.
Every summer sees Copenhagen Pride causing a riotous buzz throughout the city, but this year it is also the chosen host for WorldPride in 2021! The winning bid was put together by Happy Copenhagen which ensured that Copenhagen was put firmly on the LGTBQ map, and has promoted an event that will combine World Pride with the EuroGames in 2021, to create one combined event: Copenhagen 2021. This will include a huge parade, a conference on human rights and the sports event. As Copenhagen opens its arms to embrace all things LGTBQI; it has also been named by Lonely Planet as the most LGTBQI friendly place to visit in the world. And they should know!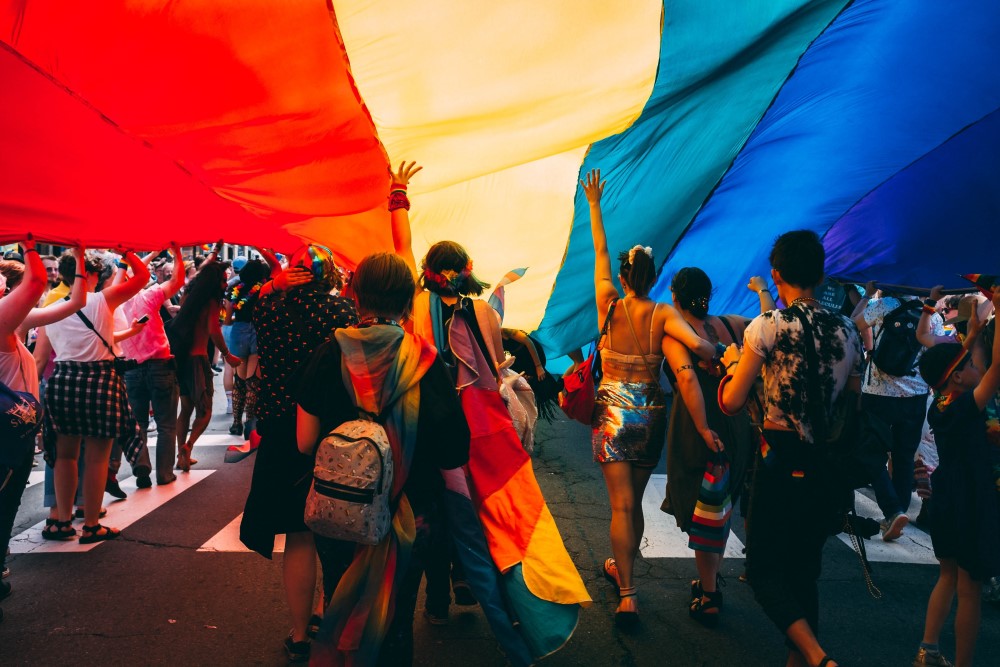 Always moving with the times and open-minded, Scandinavia is a great destination for all travelers. Denmark has a history of being LGTBQ+ friendly, and was the first country to legalise same-sex marriage 30 years ago. It also has legislation to ensure not only tolerance but open welcome for diversity in society, and the LGTBQ community has been supported by the government and locals alike. As a city full of great nightlife, of course you can expect some lively bars, vibrant clubs and thumping hot spots for great music and a gay friendly crowd. You will also find a thriving local community that host plenty of events to promote rights and promote involvement for all the community. Check out what's going on in this friendly city for all visitors!
Copenhagen Pride Week 2021
Each August the LGTBQ+ community organises Copenhagen Pride Week which celebrates the city's diversity with workshops, events, talks, concerts, club nights, and of course the famously outrageous Pride Parade. The event is not all rainbows and glitter (although there is plenty of that!) but also addresses human rights and legislation, with over 80 campaigning groups taking place to assert and support LGTB rights and BSP - Body and Sex-Positivity. Everyone is welcome to come along and enjoy Pride, and there are plenty of events that are fun for all the family. The late night parties are also riotous fun, with plenty of Drag Queen acts, colourful concerts and steamy club nights.
Copenhagen Pride is a week that celebrates and informs about gay, lesbian, bisexual, and transgender rights, along with discussions and workshops aimed to support these communities. You can show your support by volunteering for the event or buying one of the wristbands, however the events are all free to take part in. If you're interested or just curious about LGTB culture then come along to one of the talks or workshops and be informed about this diverse community. There are plenty of artists taking to the stage for you to shake your booty, with over 100 concerts taking place in Pride Square (as the Townhall Square become for the week!). Expect to see some serious discussions and debates along with some eye-popping costumes as a carnival atmosphere takes to the streets!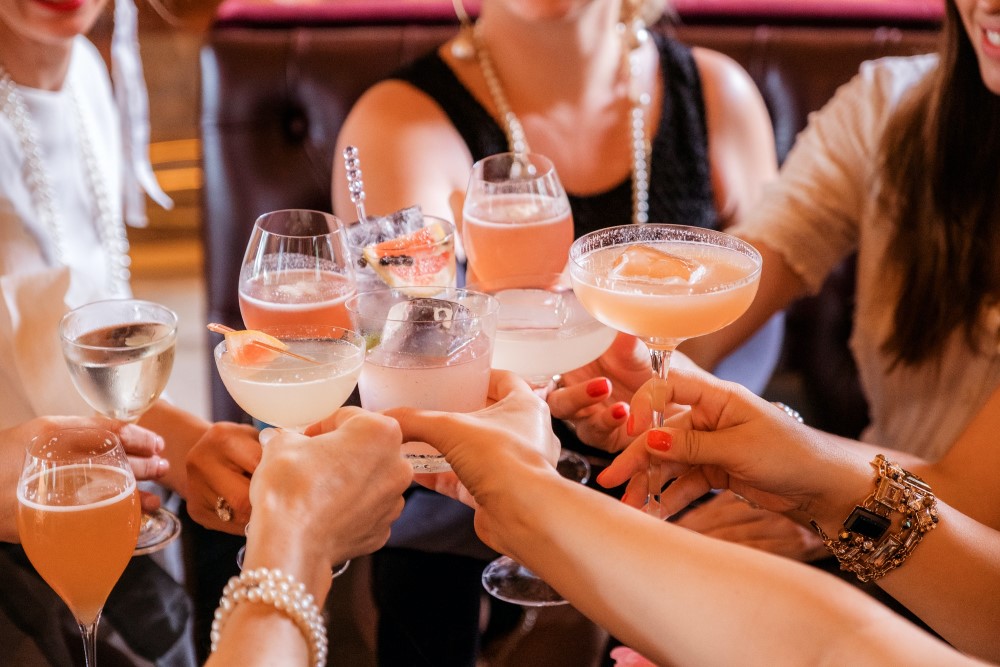 Best Nightlife for the Gay Scene in Copenhagen
First thing to note about partying in Copenhagen is to check the rules on vaccination / tests before going out, you will be asked for your Corona Pass (at the moment.) Second is that Studiestræde and the surrounding streets in the old Latin Quarter by the City Hall is the 'official' area for gay bars and the center of the LGTBI+ scene, but with a welcoming and tolerant society there is no off limits area and the whole city is open for business. There are plenty of LGTBI+ friendly bars in Copenhagen, but there is also definitely a 'scene' with some very cool bars and nightlife spots to shake your booty. If you are going for a trendy cocktail downtown or some uber cool dance floor spots or just a fabulous show, these are some of the best places to check out, and all have a good welcoming crowd. All inclusive, but predominately gay-orientated, these are some of the best 'scene' spots.
Centralhjørnet has a great happy hour for cheap beers and is also Denmark's oldest LGTB bar. This place has been a firm favourite on the scene and serves up drinks every day of the week, with live music on Sundays - check the calendar on their website for the latest events. It's an easygoing bar with a terrace and music, right in the centre of town, so drop by and check it out.
Cafe Intime is a low-lit and atmospheric bar that dates back to 1922, it even has a history from back in the day when it used to have private tables for secret rendez-vous that took place! Now it's more of a smokey bar with classic records and a candle lit intimate atmosphere, check their website for live jazz and open mic nights in this cosy bar in Frederiksberg.
Oscar is a popular cafe which has outdoor seating on the terrace and live DJs on Fridays in the centre, or the famous G.A.Y Copenhagen where dance floor and drag are the name of the game. For G.A.Y expect the same recipe of fun that you find in their other locations such as London. Coronavirus has affected opening rules currently so check on their facebook for latest events and altered opening and closing times.


Vela is the city's only exclusive lesbian bar and nightclub - with a reputation for shots, table football and dancing, this is a lively lesbian scene bar for those who want a good time in Vesterbro! There are live music events also, and it's open until 5am at the weekend.
Located in trendy Vesterbro's Flæsketorvet, Jolene has been a firm favourite since it opened with the famous neon sign attracting Dolly Parton lovers from all over the city! Get your cocktails in from 10pm and enjoy the parties hosted here!
In Frederiksberg you can find Amigo Bar with a mixed crowd and super happy hours, or if you're looking for Karaoke then check out the crowd at My Fair Ladies - currently closed but watch this space - where they have stage shows also.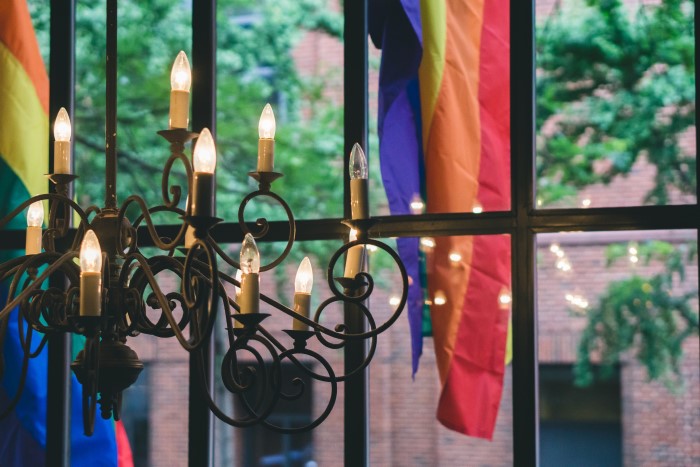 Lifestyle
For a well stocked gay lifestyle shop for all kinds of kit, check out Homoware of Ezzo. For something more steamy check out Amigo Sauna which has been run for over 45 years! This is male only and a late night cruising spot.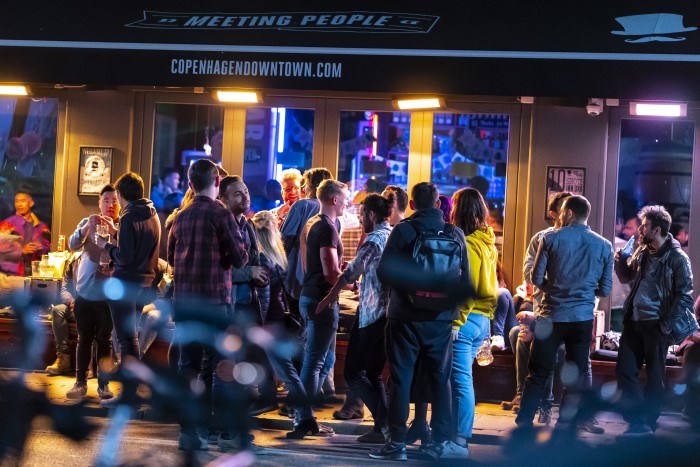 Book your Stay at Copenhagen Downtown Hostel
We hope you enjoy our guide to LGTB Copenhagen and hope to see you here. Don't forget we have the best happy hour in town and an international bar with a friendly vibe. You will find our fabulous bar staff welcoming and our parties are out of this world! What are you waiting for? Book your shared or private room with us at Copenhagen Downtown Hostel - the Famous Hostel in Copenhagen for #GenuineBackpackers.