Copenhagen Photography Festival June 2023
1-11 June 2023
This year's Copenhagen Photography Festival takes place in the first ten days of June 2023, with artists showcasing their works under this year's theme "Rewilding". Taking place for the 13th year running, this photography festival is the largest in the Nordic region and takes place across Copenhagen's wider area and even with an event in Sweden. The festival aims to exhibit both documentary and artistic photo in a creative way through various platforms and locations.


Photos courtesy of Copenhagen Photography Festival Press Office.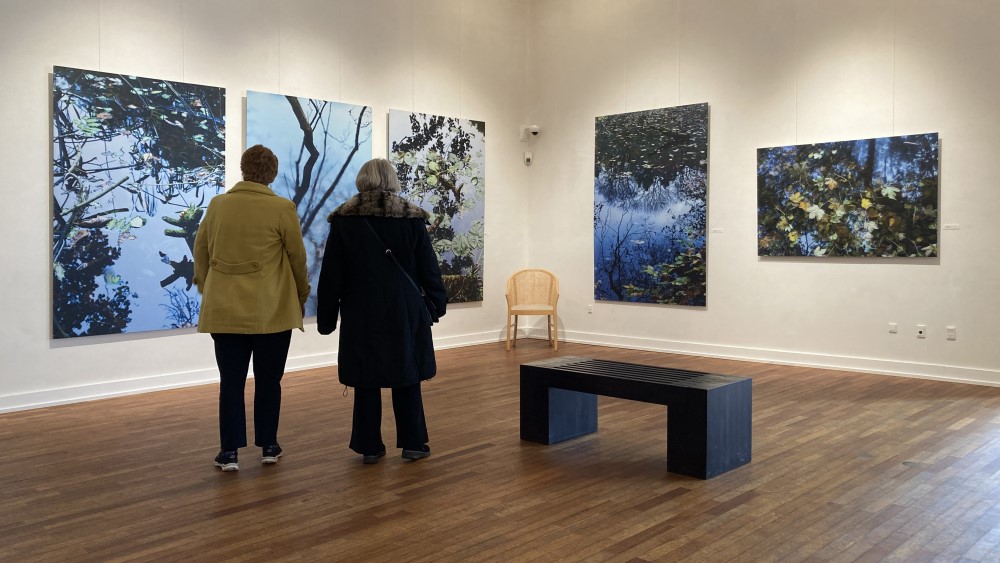 Header Image; Daniel Hinks, The Sunshiners, Code Red in Green China, 2021
Above; Spejlinger. Kred. Janne Klerk Johannes Larsen Museet
The exhibition will be centered around the Festival Center at FRAME in Refshaleøen in Copenhagen but there are several galleries, art institutions and event spaces taking part in the festival. At FRAME there will be events taking place in the 10,00m2 former shipyard that now has been reclaimed and plays a role in the Copenhagen Year of Architecture as an urban "wilderness." Expect an immersive festival experience with the centre used as an exhibition localtion for talks, social networking events and drinks, and of course exhibitions. For the calendar of events see here.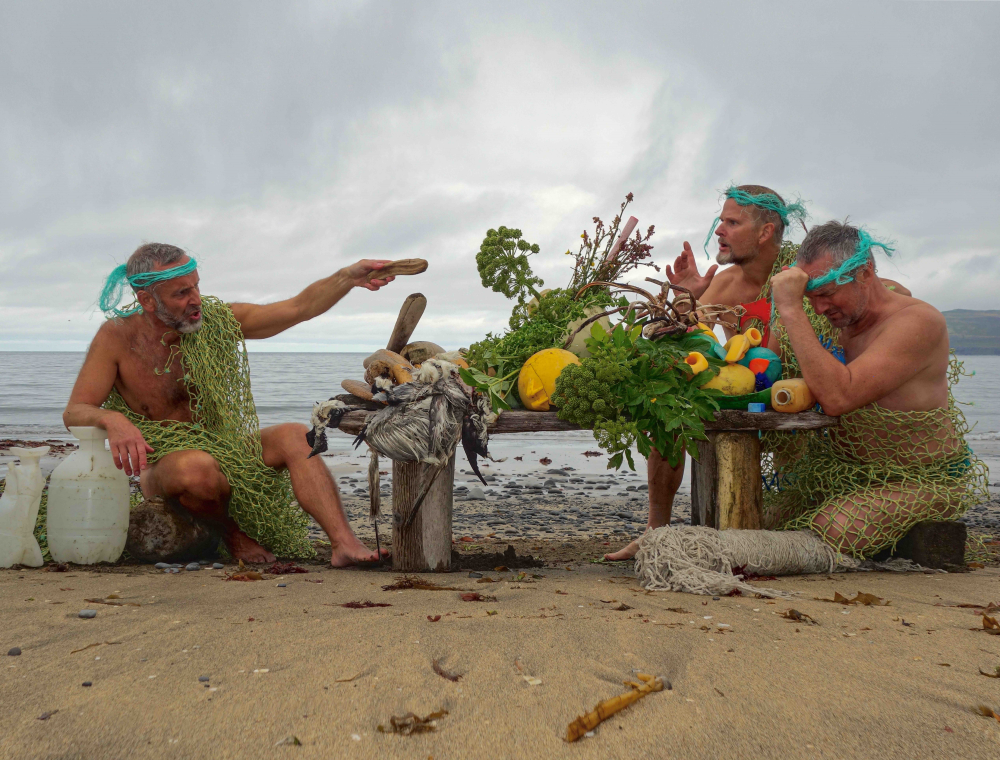 The Arctic Creatures, The Betrayal. (Hrafnkell Sigurdsson, Óskar Jónasson, Stefán Jónsson / Nordatlantens Brygge)
This year's Copenhagen Photography Festival takes place in the first ten days of June 2023, with artists showcasing their works under this year's theme "Rewilding". Taking place for the 13th year running, this photography festival is the largest in the Nordic region.
Rewilding Theme

Dedicated to the UN's 17 sustainable development goals, the theme "Rewilding" (letting nature reclaim and self-regulate without human interaction) aims to connect the urban wilderness of Beddingen, the former shipyard, and repurpose it as the Festival's exhibition centre. As a theme for the festival it enables the photographers to express their interpretation, with each chosing the sphere that their work encounters, whether it is a physical place or a social or metaphysical structure.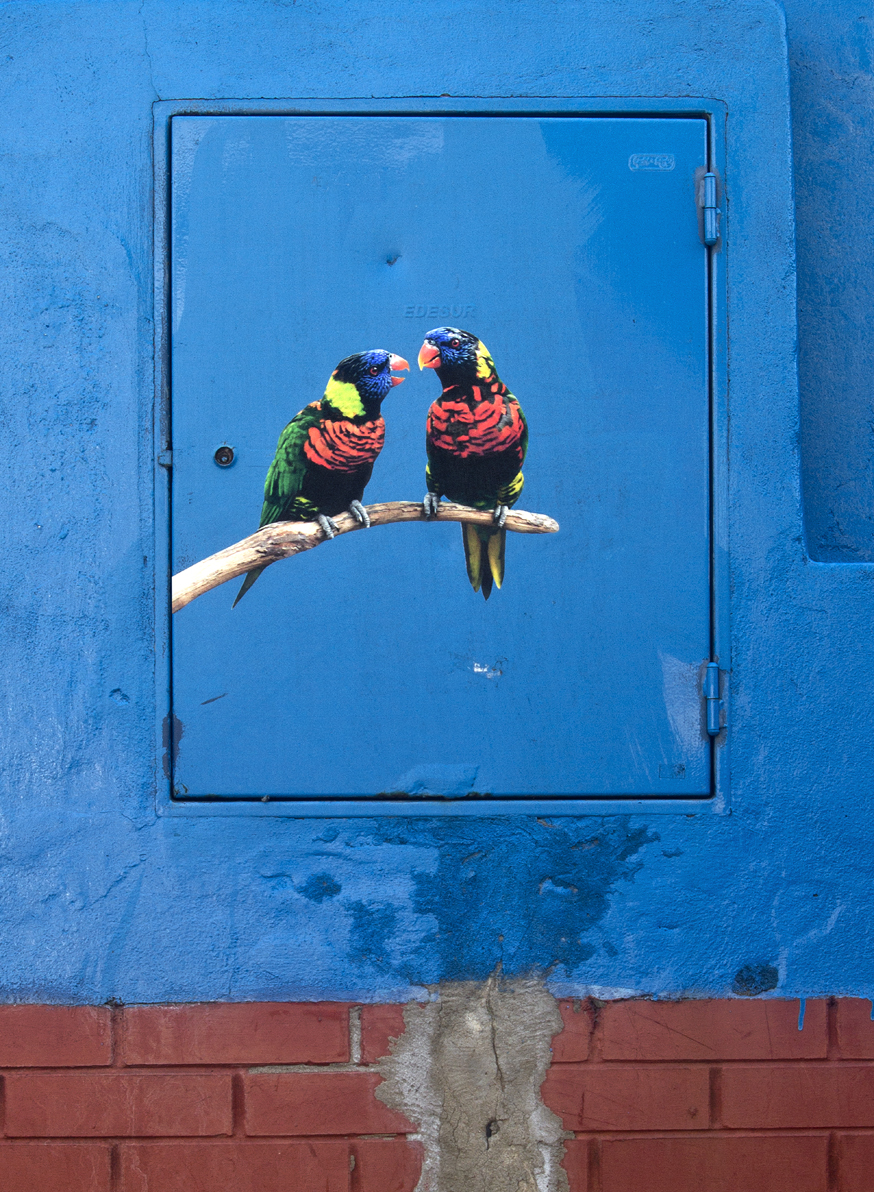 Erik Berglin, The Bird Project, Trichoglossus Haematodus,
Calle Gervasio Espinosa, Buenos Aires. 2006-2017
Solo Exhibition
Each taking their own inspiration from the theme, six solo artists are presenting their work for the 2023 festival, including street photography, documentary and portraiture. Their concepts give us inspiration into how rewilding can take place.
In the solo exhibition you can see the work of Craig Ames, Erik Berglin, Nanna Heitmann, Daniel Hinks, Hilla Kurki, and Kristina Knipe. Each artist interprets the theme with different visuals and challenges the concept of Rewilding.
Future Talents

Catch the Future Talent shows of upcoming photographers including Norwegian/ South Korean artist Jonas Yang Tislevoll's personal journey to find his birth mother in South Korea and Giulia Mangione's project "The Fall" around apocalyptic events and their potential impacts. Other artists include Danish photojournalist Mikkel Horlyck and his following and portrayal of his friend Jorgen who he photographs over 9 years. Sofie Flinth's "A Million Dollar View" brings us nostalgic storytelling in the portrait of a woman ageing and confronting her fears. Susanne Fagerlund is a Swedish based artist who presents her Doppelgänger Series which examines a loss of nature through images and AI generated replicas of them.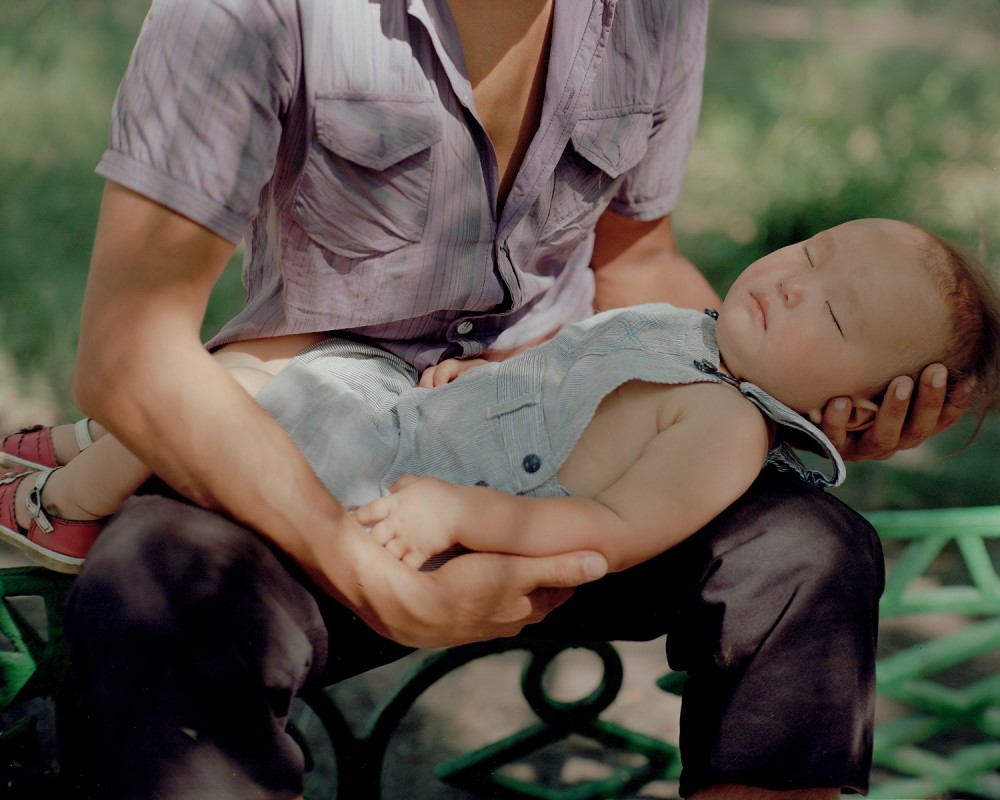 Nanna Heitmann, Hiding from Baba Yaga, 2018
As part of the festival you can seek Refik Anadol's exhibition "Nature Dreams" at the Arken Museum of Modern Art. Known for his large scale digital installations that challenge human interactions in a landscape of Artifical Intelligence, he questions present and future coexistence with vibrant pieces that come to life. The exhibition showcase three pieces of his work which use photos of nature and digitally manipulate them through AI algorithms to create continually metamorphising images that are created through data. It's fascinating!
Here you can see the "Haenyeo - Women of the Sea" (Haenyeo - Havets Kvinder) exhibition from artist Hyung S.Kim. With her portraits she depicts free divers from the Haeneo tradition in South Korea, one that is over a thousand years old. These women dive holding their breath to collect animals and plants from beneath the waves off the island of Jeju and it is seen as a spiritual connection with the water and the goddess of the sea. See the exhibition until 3rd September.
There are events taking place in museums, event spaces and galleries around the city and beyond, so check out the website for further exhibitions, talks, and events.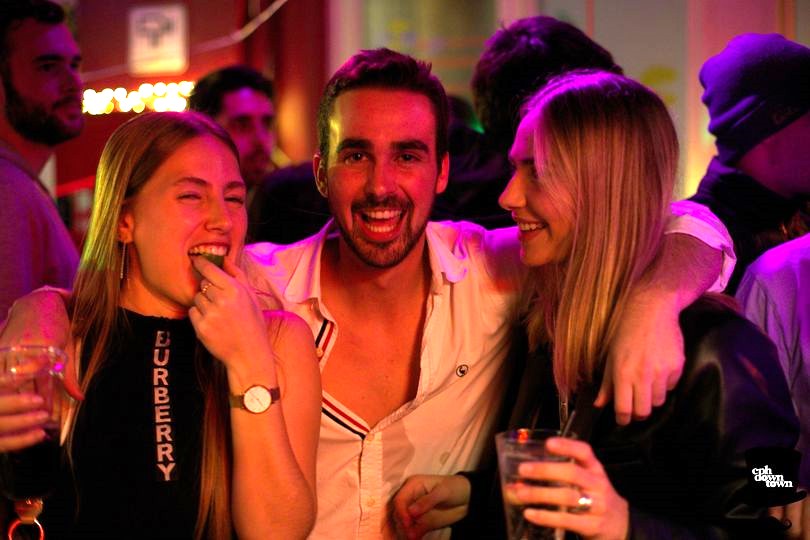 Stay with us at Copenhagen Downtown Hostel
Our central location makes us the perfect place to visit the city sights and we also provide the perfect party atmosphere for backpackers. Our live music events each week, Happy Hours, and parties take place at our event space Copenhagen Downunder until LATE. Our upstairs international bar has a legendary happy hour as well as an international crowd and solo traveller nights.
Book your bed with us at Copenhagen Downtown Hostel for the best party time guaranteed - don't miss out on the fun. Come and enjoy our international crowd and the best hostel vibe in Copenhagen.

We are also part of the Europe's Famous Hostels network, being the hostel of choice for a network of over 40 hostels across Europe. Find out more about Famous Hostels here www.famoushostels.com. We are also part of the St Christopher's Inn network of hostels in Europe, the best places to Live your Life!