Copenhagen is UNESCO World Capital of Architecture 2023
Already renown as a city for innovative design and architecture, Copenhagen was also awarded the World Capital of Architecture 2023 title for this year, designated by UNESCO and the General Assembly of the International Union of Architects. That means an exciting year ahead of events and activities centred around architecture and design. Find out what's taking place around the city!
The events taking place to celebrate the award are not just for architecture enthusiasts, but anyone interested on the effect and relationship architecture has within the city and how it interacts with those who live here. The Danish Architecture Center (DAC) will host most of the events taking place including talks, tours, and interactive events to promote sharing of ideas, but there will be plenty of activities to enjoy around the city. There will be city walks, the DAC Architecture Run, and the UIA World Congress for Architects. The award means that this is a unique time to learn and experience more about Danish design and architecture around the city, with events open to anyone with an interest in finding out more about why Copenhagen was chosen to represent this UNESCO award this year.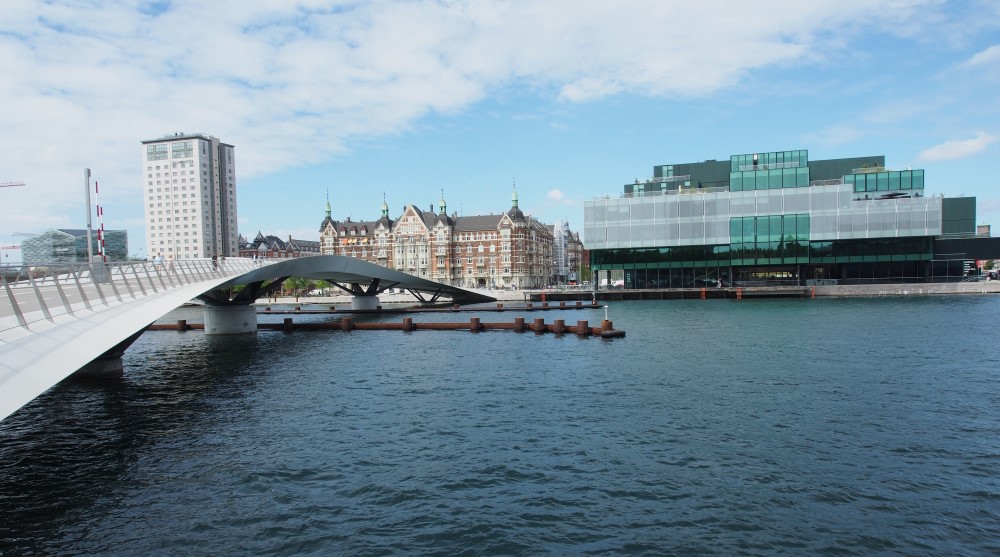 Danish Architecture Center

The Danish Architecture Center (DAC) can be found in the shiny glass 'BLOX' building at Bryghuspladsen on the harbour front and is an interesting piece of architecture itself. Self-described as a "meeting place for architecture, design and urban culture in Denmark", it will be the main point of action for the events throughout the year. The center is already a place that brings together experiences, tours, and exhibitions, and for the length of the World Capital of Architecture celebration it will be the home of plenty of events, talks, and tours and will play host to ideas about architecture coming together. The center is an interactive space that explores the effect of architecture on the environment and city, with building itself designed by the world-famous Dutch firm OMA. The Center is open Monday to Sunday 10am to 6pm, and Thursdays 10am to 9pm. Student tickets are 60 Dk, adults 115 Dk.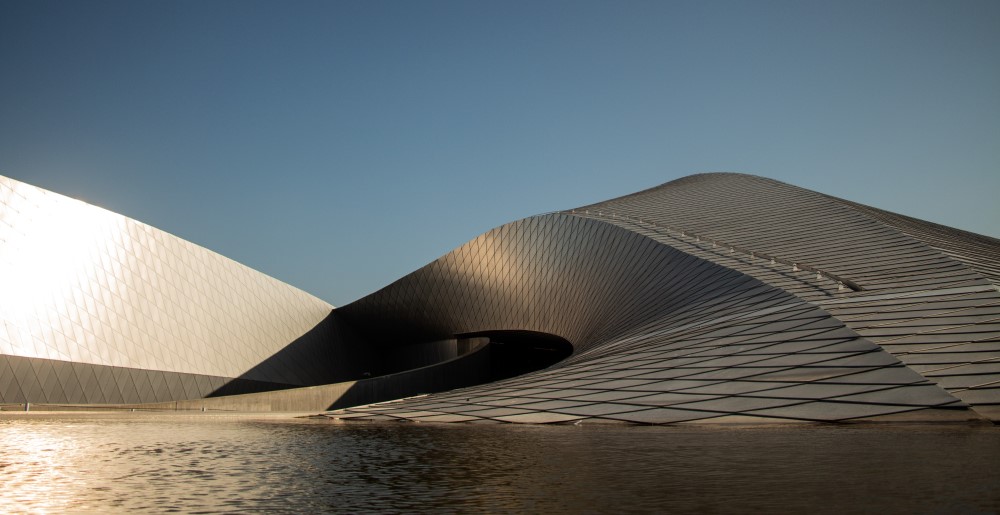 The Blue Planet Aquarium
Architectural Tours
As a city already known for its historic architecture along the harbourfronts and colourful houses, the events taking place and tours will allow you to find out more about the modern architecture that is now shaping the city. With a skyline of palaces, churches, and spires, there are now plenty of modern innovative buildings that juxtapose these historic buildings. We like to think that the city showcases where architecture is headed in the future, with ambitious projects leading Copenhagen as one of the innovator cities for design meeting function in these exciting new buildings. Danish "functionalism" was born as a design style in the 1930s and built a name for Copenhagen as a city that lead in design.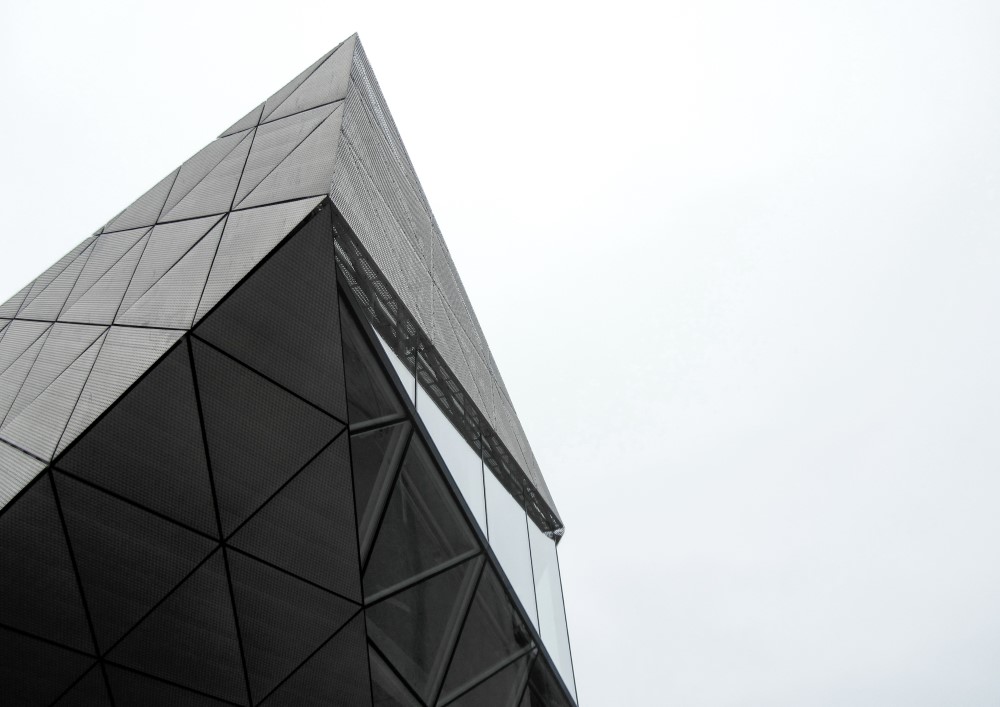 Taking an architectural tour around the city is a great way to explore the highlights of the architectural scene while enjoying walking around and exploring the city's history. One of the highlights of design are "The Black Diamond", designed by Danish architects Schmidt Hammer Lassen, the 'Black Diamond' (Den Sorte Diamant) is named due to the unique shape it has as a geometric prism. It has become a highlight on the waterfront since it was built in 1999 as one of the largest buildings in the culture zone and you can see the black granite shape from across the water. Inside the Black Diamond there are an assortment of cultural places, including a concert hall, small garden, conference space, library, and event space for performances, theatre, music, and exhibitions.
The Cabinn Metro Hotel building is also something you will notice along the Copenhagen skyline, as a blue tower that forms a shard, designed by Daniel Libeskin.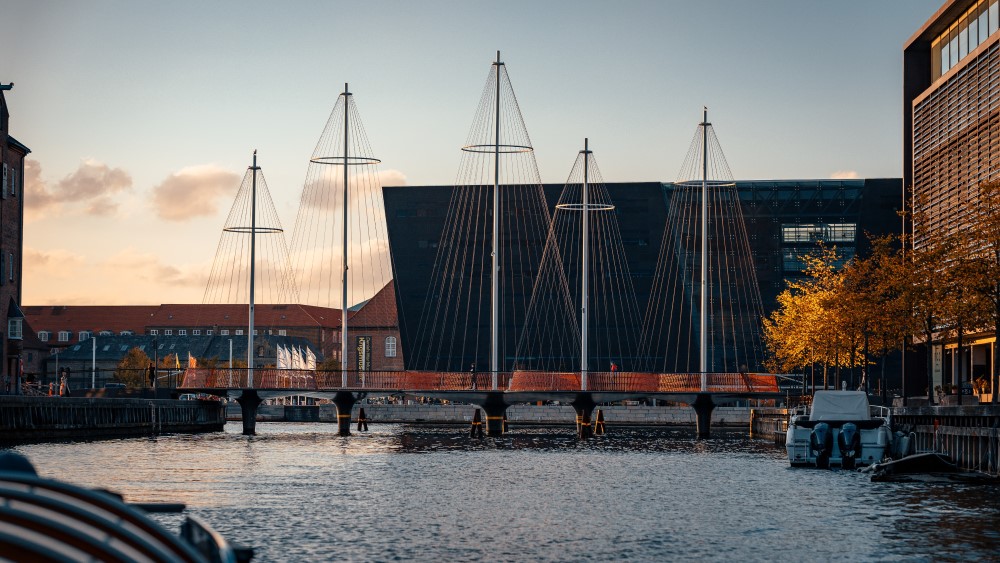 The Circle Bridge by Olafur Eliasson
An iconic architectural piece in the centre of the city, The Circle Bridge, or Cirkelbroen has been an iconic place to see modern Nordic design in Copenhagen since it opened in 2015. It was designed by Danish-Icelandic artist Olafur Eliasson who uses nature and its influences in his designs. His most famous works include his giant sun installation and ice melting installations that have travelled to exhibitions spaces around the world. The bridge is made from circles and tall masts that look like those on ships, but is more than just an iconic structure, it is busy with bikes and people crossing from Christiansbro and Applebys Plads, connecting the two. The unique shape and design have made it a point of interest for tourists as well as locals, as a place to enjoy the cityscape view from the platforms. The bridge is made from 5 circles that interlink and 5 masts, so it can move apart to let ships pass through. The shape is unique, and it is a popular place to view the city's architectural skyline.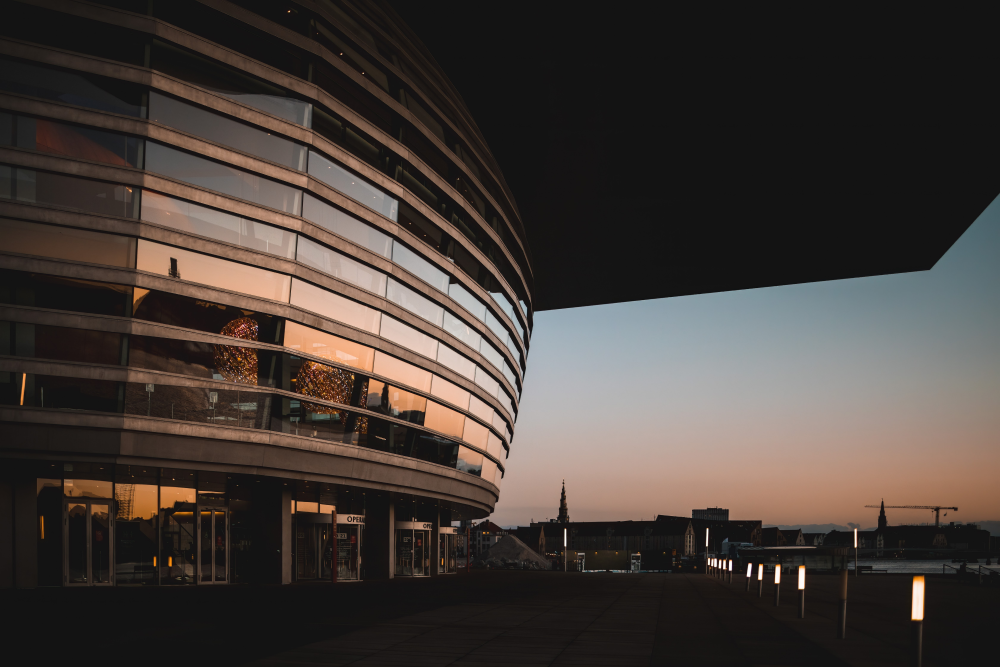 The Design Museum Denmark has recently been renovated in 2022 and is now an even more impressive space to enjoy Danish Design. Currently they have 8 new exhibitions on design past, present, and future including an exhibition running until June 1st on the design of the future and The Magic Form exhibition until August 20th which takes you on a journey through the history of Danish design. There are free exhibitions and talks, and the historic building also a permanent collection. Find out more before you go with their podcasts available for free on Danish design or through their digital exhibitions online. Rickets are 130DKK for adults and 90DKK for students and are valid for a year after purchase. The museum is closed Monday, opening 10-6pm other days and until 8pm on Thursdays.
We hope you enjoyed our tips on visiting the best architectural spots in Copenhagen, now come and see for yourself!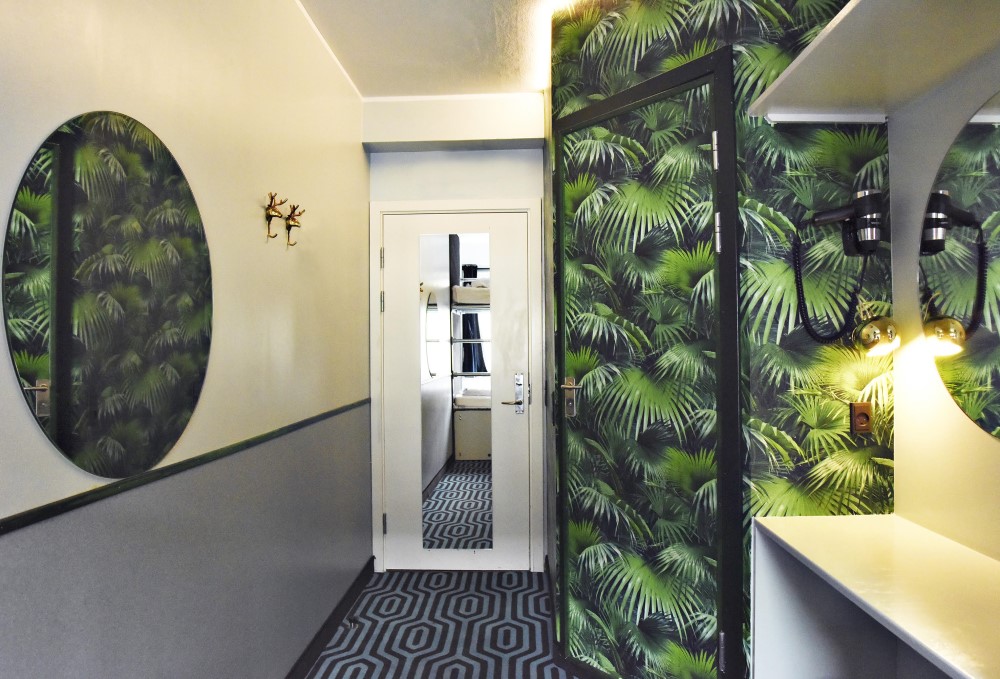 Retro Design at Copenhagen Downtown Hostel
Our downtown location and friendly international atmosphere make us the best choice for backpackers looking for the genuine backpacker experience, and we also have cool design for you to enjoy. Our retro designed hostel has elements from Scandinavian design as well as reclaimed materials and vintage pieces, all combined to create a welcoming and cosy vibe while still being innovative. Check out our Happy Hour prices at our lively bar and our party and live music venue, Copenhagen Downunder. We have an award-winning hostel for the best stay downtown, and a delicious buffet breakfast at an unbeatable price. Make the most of the winter evenings with our amazing cocktails, happy hour specials, live music from our awesome singer Morten, games nights, DJ parties, and traveller theme events.
Find out about walking tours, bike tours, and what there is to see around the city at reception. See you here!

Book direct with us for the best prices and added benefits throughout your stay. We are part of the St Christopher's Inns Hostels network and a member of Famous Hostels, an association of the best hostels around Europe!