Copenhagen Fashion Week S/S Collections 2020
Tuesday 6th to Friday 9th August
It's time to get your fashion on! If you're into what's hot and what's not for next season then get a sneak peak at what the cool people will be wearing at Scandinavia's biggest fashion show:
Copenhagen Fashion Week
.
Fashionistas have been anticipating this fashion highlight in the year since the Autumn/Winter Fashion Shows in January. This August it's time to hit the catwalks and check out the
Spring/ Summer Collections for 2020.
All photos from Copenhagen Fashion Week Press.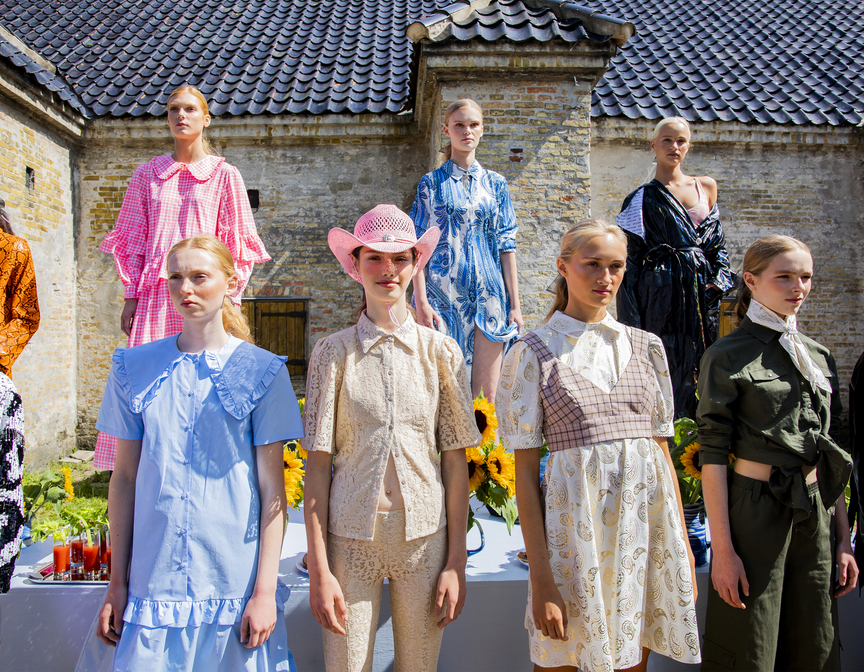 This is the Nordic region's largest and most influential fashion show, with international talent and local Scandinavian designers showcasing their boldest haute couture creations for the coming Spring Summer season. Along with industry talks, inspirational design events, fancy parties and of course the famous catwalk shows;
Copenhagen Fashion Week
also has plenty of events that are open to the public for free.
If you're into design, fashion, or are training to work in the industry; there are workshops and talks that are very inclusive, along with collaborative events for aspiring designers to enjoy. Sponsors Boozt also throw a big party every year that has become a don't-miss event for model spotting. Find out the full event programme here, and a look at some of the action below.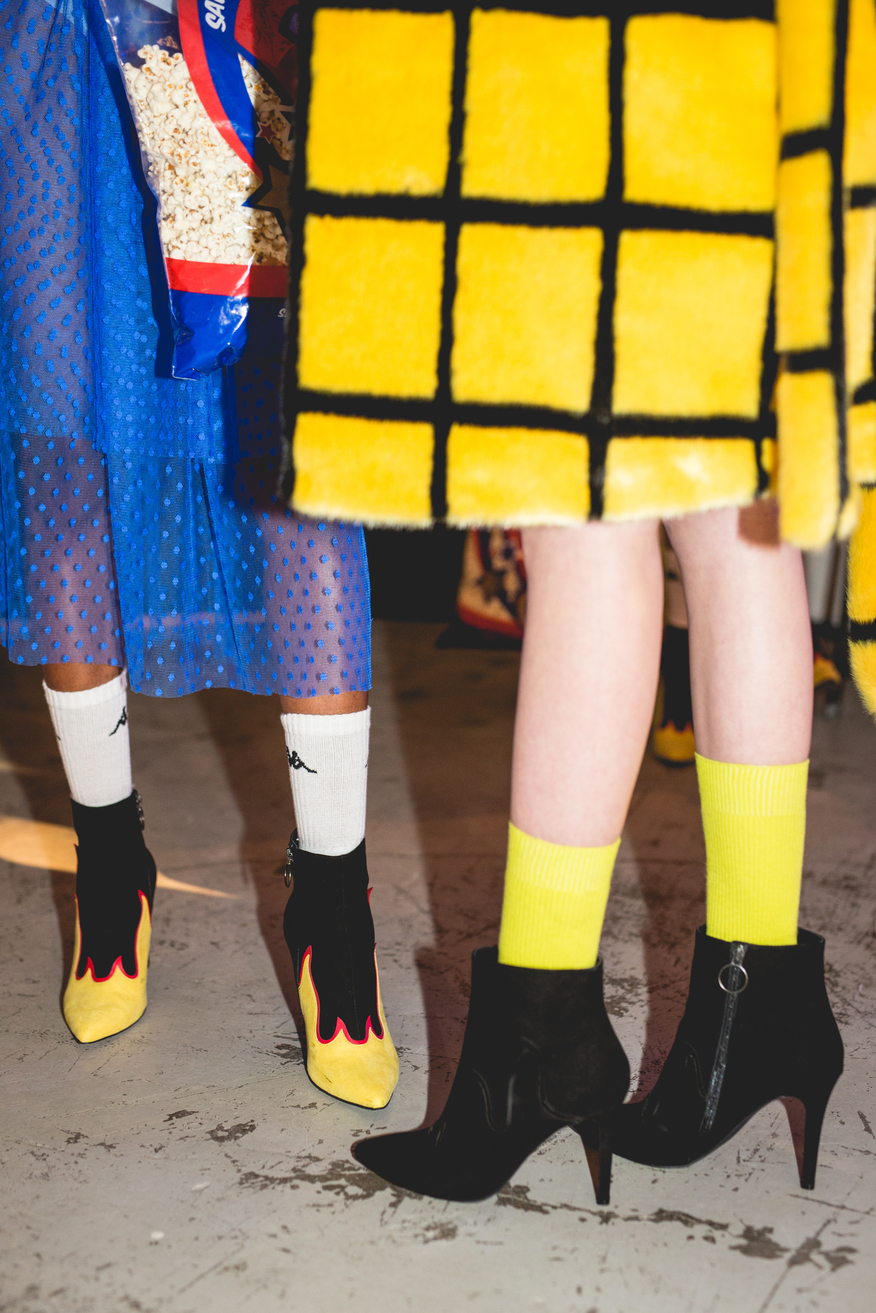 Sustainability in Fashion
With Stockholm cancelling their fashion week to promote ethical fashion and to break away from the fast-fashion culture that is blamed for huge carbon dioxide emissions; there is now an even bigger focus on 'sustainable fashion'. Here is what Copenhagen Fashion Week has to say about it.

"Copenhagen Fashion Week is dedicated to supporting and accelerating the sustainable development of the fashion industry. By promoting innovative business models, designs and solutions during our biannual fashion week, and by producing a more sustainable event, our goal is to help reduce the negative environmental and social impact of the industry, as well as to encourage more responsible production and consumption of fashion"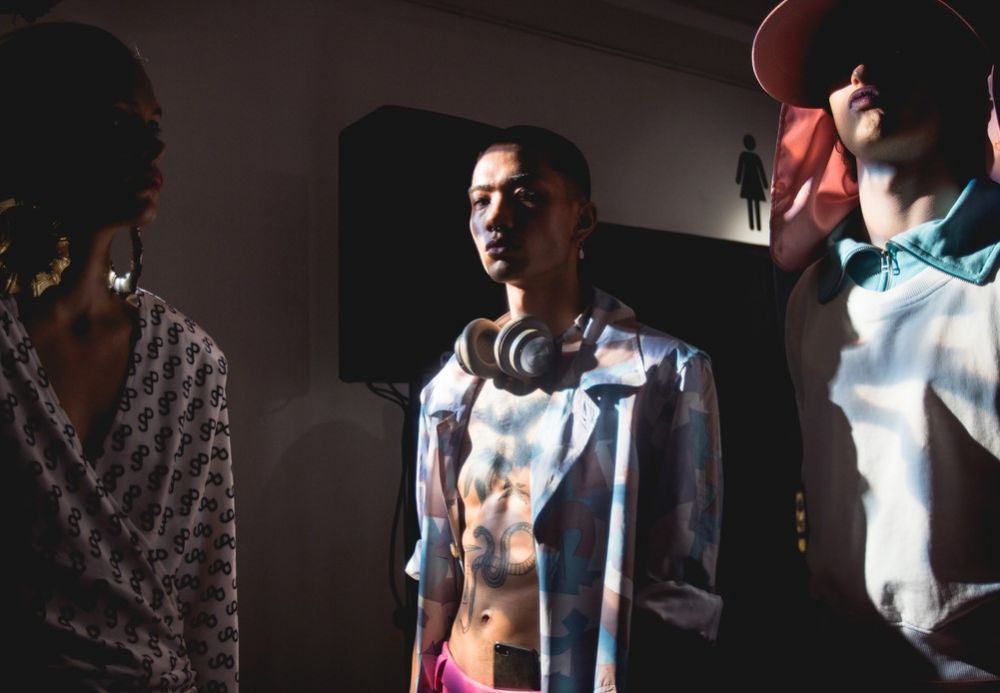 Designers at Fashion Week SS20
The Show Schedule for events is
here

With 32 brands scheduled to strut there stuff on the catwalks; including home-grown rising stars along with well known brands, this is the most exciting fashion event to take place in the Nordic region, as well as the biggest. The show focuses on three core areas to present Scandinavian fashion on the global stage: Personalised Concept shows, International Fashion but Scandinavian Curation, and The Copenhagen Experience. The show is integrated with the city to present an urban experience for locals and tourists alike / to experience the city along with profiled designers and local talent.
By Malene Birger, Rodebjer, ROTATE, Lala Berlin, Ganni, Remain, Stine Goya, Saks Potts, Morten Ussing, Hofmann Copenhagen, Baum und Pferdgarten, BLANCHE, Cecilie Bahnsen - there are some big names in Scandinavian fashion showing their Spring/ Summer Season previews. Prepare to be dazzled with some inspirational fashion magic as they take to the catwalk with some awesome creations.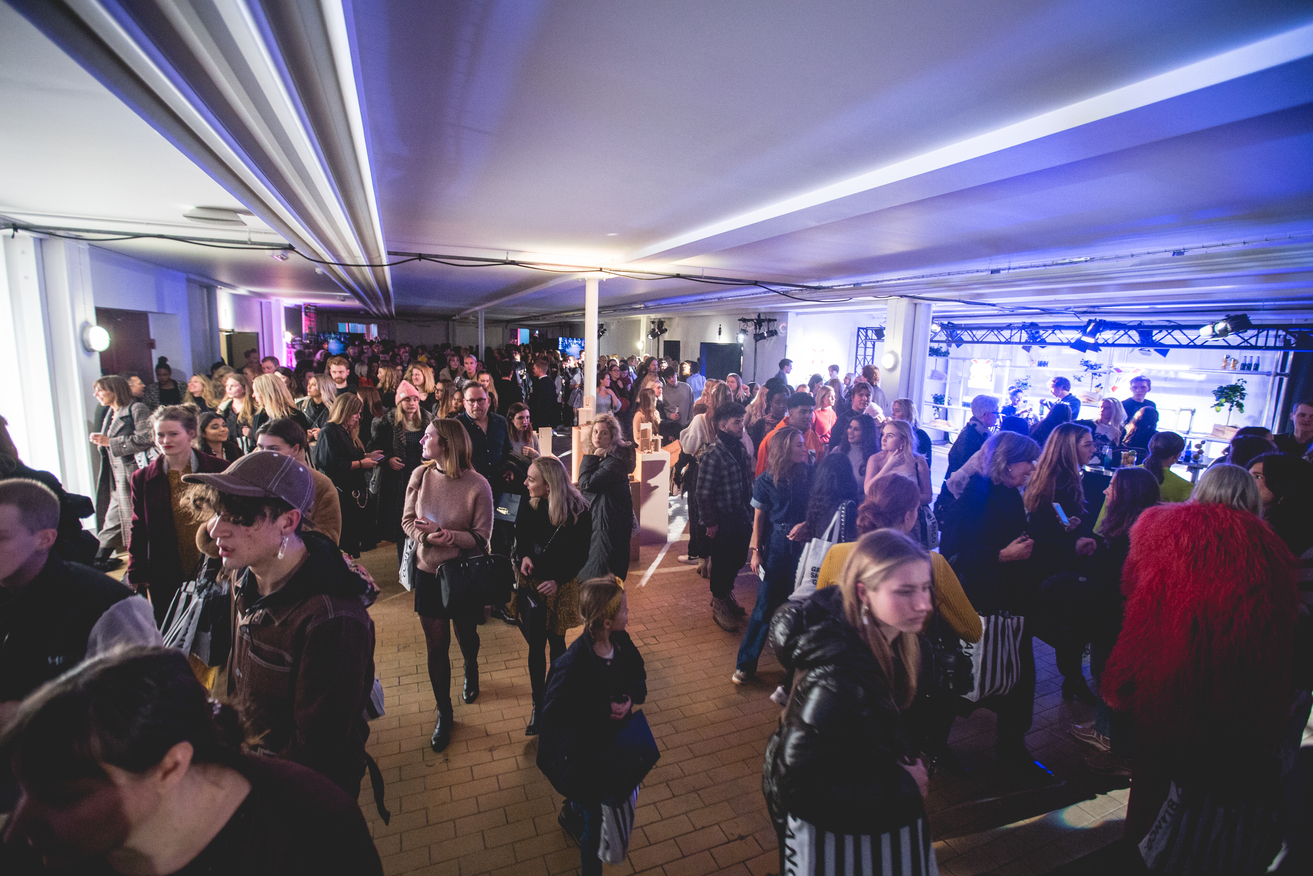 Young Talent
Two shows to find plenty of upcoming talent are the SAFD / Scandinavian Academy of Fashion Design and The Royal Danish Academy of Fine Arts School of Design shows which always has competitive and fresh ideas - this is the place to spot the next big thing!
There are interviews with lots of the designers on the CPW website, as well as news from the events - follow up
here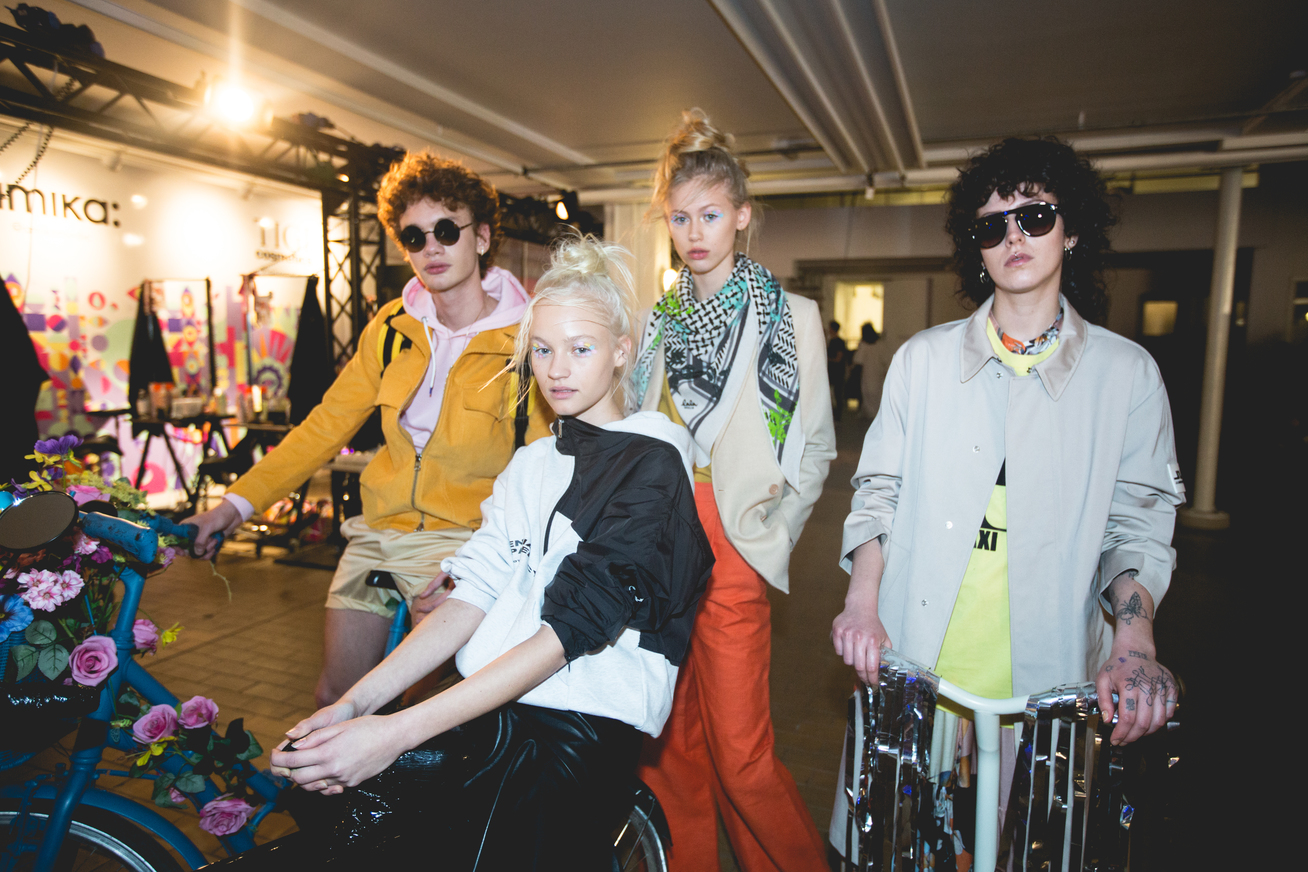 The CFW X BOOZT.com Fashion Event
Main sponsors BOOZT have again provided an ace of an experiential show combining fashion with music. This is the funkiest event to attend with the show being curated in symphony with the music to create a party. This party showcases 3 hand picked current trends for Spring/Summer 2020 and combines it with music from 3 Danish artists - Warner Music, Nicklas Sahl and Drew and Christoffer.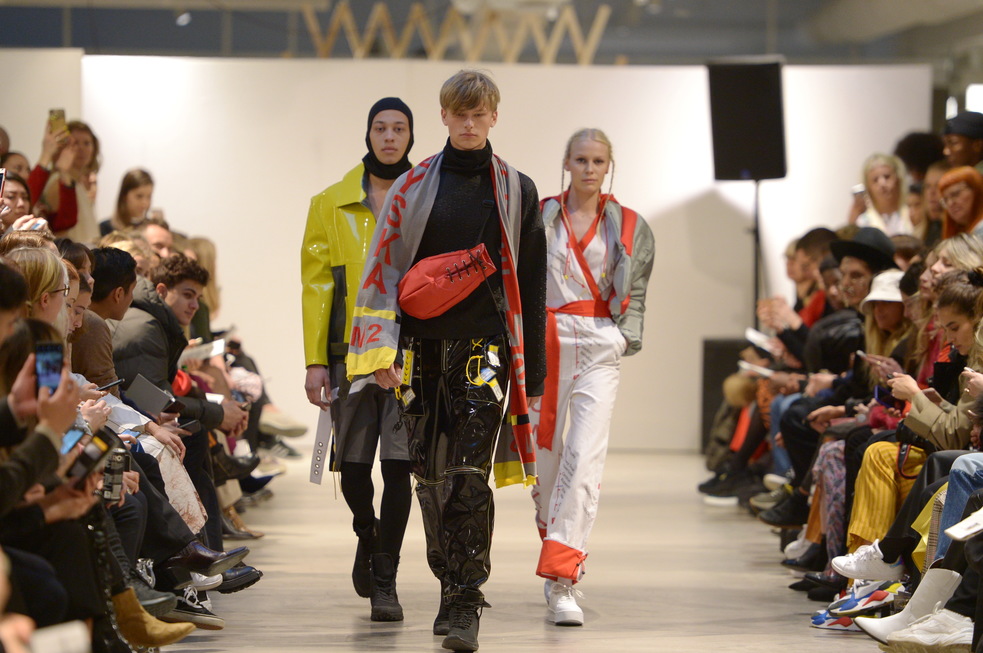 Backstage and the Green Room
There are plenty of Backstage events such as hair styling with Paul Mitchell, make up artists at work with The Body Shop, sustainable fashion news, talks on the talent scene and future of fashion as well as design such as interiors and art. Check out the fashion channel and Green Room section for the latest happenings during the show week!
If you are going to be in town for Copenhagen Fashion Week then why not stay with us at our trendy and central hostel? We have private rooms as well as shared and an international bar with great live entertainment and drink and food prices! Check us out and book your bed at Copenhagendowntown.com