Copenhagen Fashion Week AW23 this Winter
31st January - 3rd February
Copenhagen Fashion Week "powered by Zalando" is swinging into the city at the end of January for a week of inspirational, creative, and sustainable fashion. We are excited to see this year's up-and-coming young designers, new talent, and the established Nordic houses bring fresh ideas to the runway. Expect cutting-edge design and fashion that promotes sustainability and upcycling in the industry.
Copenhagen Fashion Week (CFW) is the largest fashion event in Scandinavia and takes place biannually to show the Spring / Summer and Autumn/ Winter collections a season ahead. Expect to see Danish favourite designers along with other local and Nordic design creatives, well-known international designers, and our favourite - the fashion student lab which celebrates young talent and up-coming designers.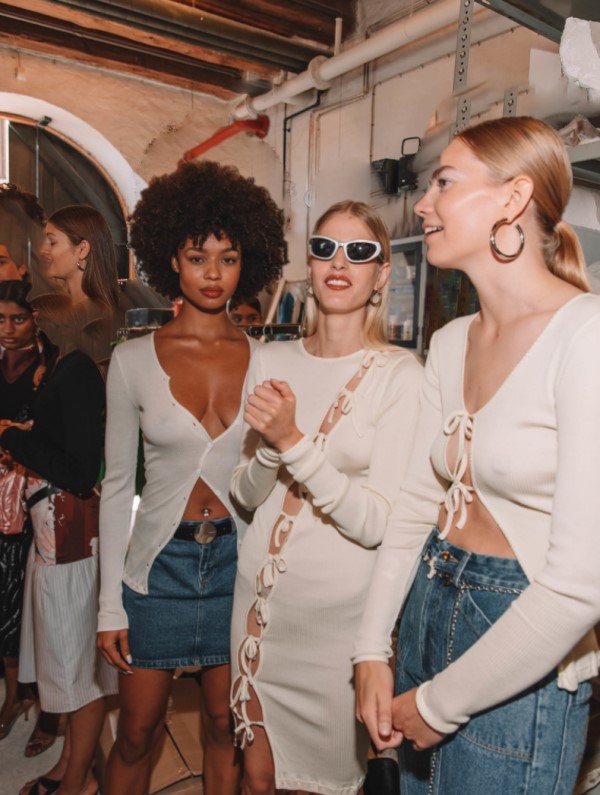 CFW Press Photo / Opera Sport Behind the scenes
Bringing together the global fashion community, this season's CFWs will host events, talks, presentations, and of course the runway shows - with 29 of them taking place both physically and online. The shows will be on the CFW YouTube channels as well as screened via their website.

The programme includes digital and physical shows, so it's super accessible to those who want to watch online. And don't forget most shows are invitation only to attend, so unless you're a VIP you will need to check online in advance for the full programme here.

The previews show plenty of ice white designs along with military style garments and layers of khaki to create a chic look. Fashion week is also known for promoting a healthy body positive image and using models of all sizes. Take a look at what will be the fashion of the future at Copenhagen Fashion Week.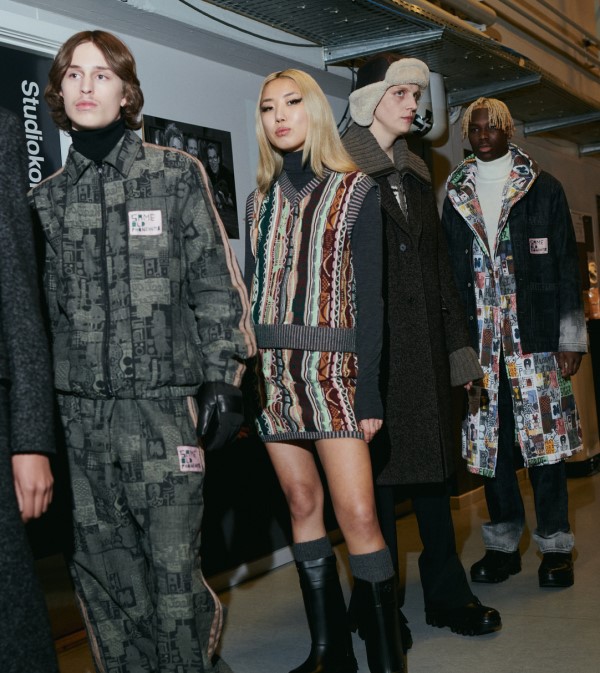 CFW Press Photo / Wood Wood Behind the scenes
As the biggest Fashion Show in the Nordic countries this show taps into the responsibility of the industry to be sustainable and to not promote "fast fashion" which increases climate change and has been the source of worries on garment factory worker's rights. CPHFW partners with Circulose© which is 100% recycled material and supports the CPHFW NEW TALENT scheme.
Since 2018 CFW has focused on sustainability, with it being the theme for last year's show, in order to lessen the environmental impact of fashion and make waves in the industry surrounding fast fashion.

Unveiling an exciting Show Schedule for this year's AW23 Fashion Week in December we are looking forward to seeing favourite Danish designers along with international names hit the runway. Shows to look out for our Latimmier, P.L.N, and Iso.Poetism - all of them are CPHFW NEWTALENT so we are excited to see what their fresh take on global design is!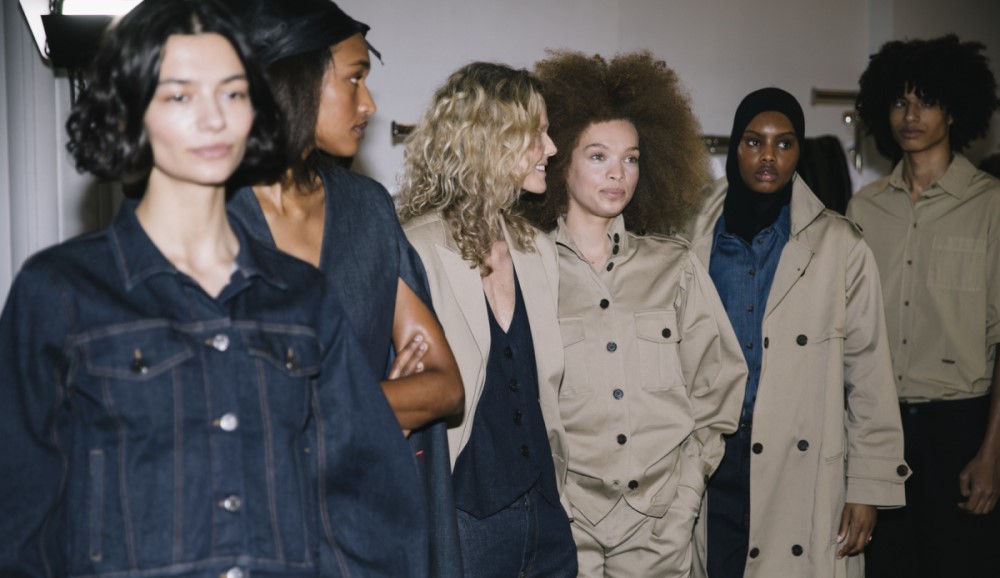 CFW Press Photo / Tomorrow Denim Behind the scenes
New Talent
Latimmier is a pret-a-porter label from Finnish designer Ervin Latimer and they achieved global recognition with their challenge on masculinity through fashion and an iconic performance show that combined drag with ballroom. Their preview shows plenty of leather-look, although sustainability is key to the brand's ethos.
P.L.N is a young brand launched by Peter Lundvald Nielsen in 2021 and already mentioned in i-D magazine. Their style is punky meets workwear, including elements of gothic and "religious attire"- should be interesting! Their clothes challenge gender and sexuality creating a more unisex look.
Iso.Poetism is created by Tobias Birk Nielsen and is a Copenhagen based label. Their clothes are built around emotional topics and an emotional response, breaking boundaries with ambitious designs that include accessories and are aimed at connecting with nature. It should be an exciting show!
Sustainable fashion favourite (di)vision, formed in 2018, looks to get away from fast fashion with their use of discarded fabric to upcycle and create new designs with multifunctionality. They like to promote the use of upcycling by using vintage and surplus fashion and giving it a second life.
We are also looking forward to seeing what Alpha has to showcase after their Spring Summer collection. Camouflage, ethnic styles and plenty of layers makes their shows exciting.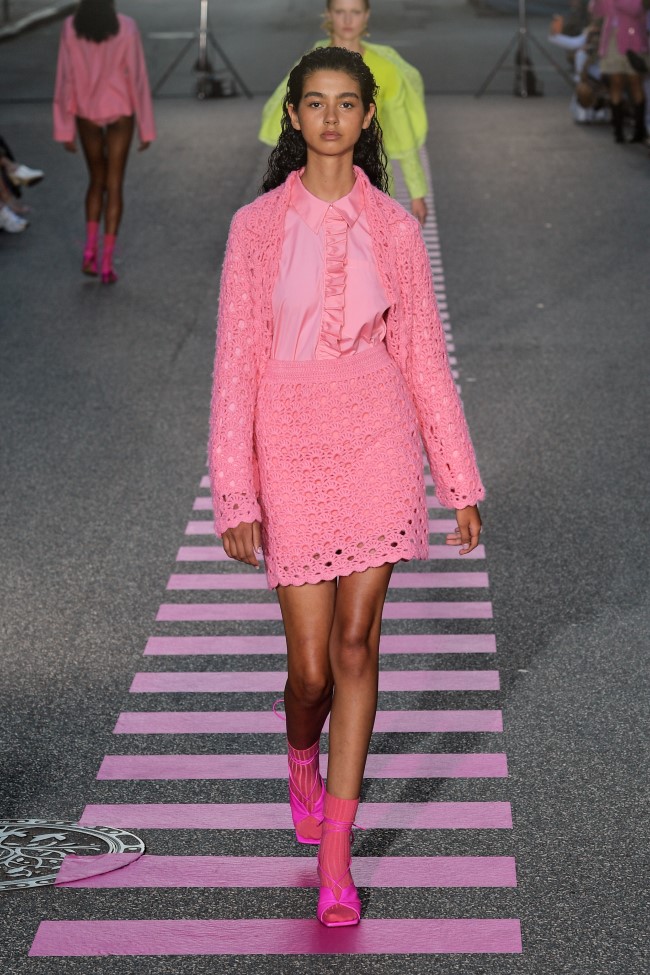 CFW Press Photo / Baumund Pferdgarten Runway


AW23 Brand Line Up
(di)vision
A. Roege Hove CPHFW NEWTALENT alumn
Aeron
Alpha
Baum und Pferdgarten
Ganni
Gestuz
Helmstedt
Henrik Vibskov
Holzweiler
Iso.Poetism by Tobias Birk Nielsen CPHFW NEWTALENT
Latimmier CPHFW NEWTALENT
Lovechild 1979
Mark Kenly Domino Tan
Munthe
OpéraSport
P.L.N. CPHFW NEWTALENT
Rabens Saloner
Remain
Rotate
Saks Potts
Selam Fessahaye Zalando Sustainability Award Finalist
Skall Studio
Soulland
Stamm Zalando Sustainability Award Finalist
Stine Goya
TG Botanical Zalando Sustainability Award Finalist
The Garment
Wood Wood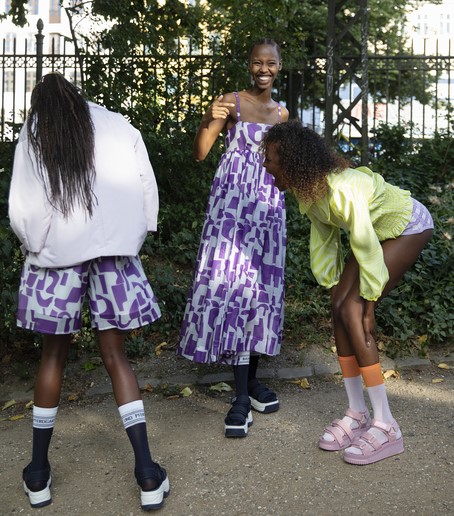 CFW Press Photo / Behind the scenes Saks Potts
Fashionable and stylish at Copenhagen Downtown retro bar
Both sustainable and fashionable... staying with us at Copenhagen Downtown is the true backpacker experience, and we are the only centrally located downtown hostel with an international bar scene that is loved by travelers and locals alike. Our friendly bar staff will make you feel at home and spoil you with our curated cocktails and amazing Happy Hour special deals. We also have a delicious bar menu for pizzas, snacks, sharing plates and more, and plenty of live music and parties taking place throughout the week. At the weekend we have DJs and music in our event space beneath our hostel, and games nights and karaoke for you to enjoy also. Come along and find out where the best parties in town are!
Book directly with us online for the best prices and added benefits and check out our friends at St Christopher's Inns Hostels and Famous Hostels for the best hostels around Europe for Genuine Backpackers.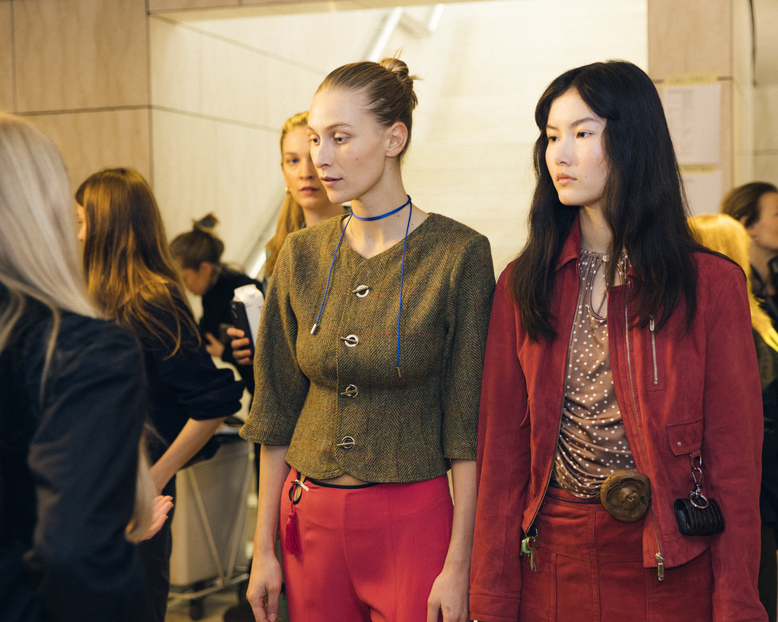 CFW Press Photo / Behind the scenes Saks Potts