Copenhagen Distortion 2022 is Coming to Town!
Copenhagen's wildest street party music festival is back for 2022, and you are invited to Distortion!
After the excitement of the 21st birthday party back in 2019, then Covid cancellations, we are VERY excited to have one of the best festivals of the year happening again in 2022! Distortion kicks of the summer season with dancing in the street, plenty of live music, free events, and usually it's great weather! This festival is for anyone who likes dance music and a little organized chaos (the theme of Distortion has always been this) and you will find plenty of DJs and bands, including Danish acts and international artists too.
Header image courtesty of Distortion Press Archive and photographer Andreas Holm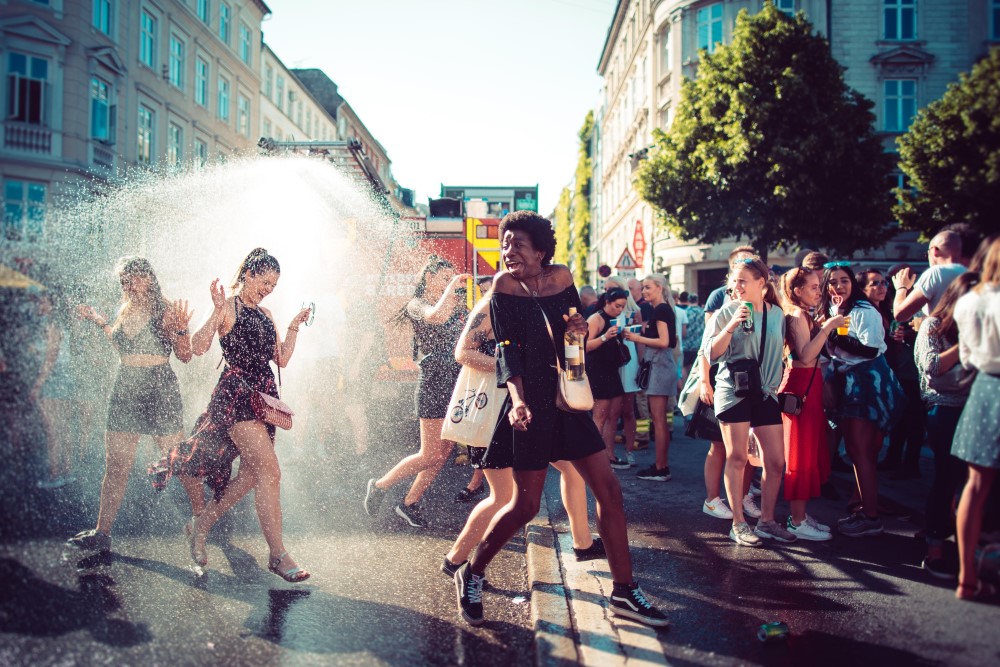 Image courtesty of Distortion Press Archive and photographer Andreas Holm
The programme for 2022 has many events, including the usual Vesterbro Street Party which is a free event, and some ticketed events like Distortion X. This year the Norrebro neighborhood Street Party is not taking place, but there are 3 new programmes - Actionhygge (free), Distortion X (ticketed) and Havenhygge (free). The Distortion Ø Party is always a big one and this is happening over Friday 3rd and Saturday 4th June until 6am. By Sunday we will be ready for Chill which is 2pm to 10pm Sunday 5th June. Here are some of the highlights from the Distortion team's programme.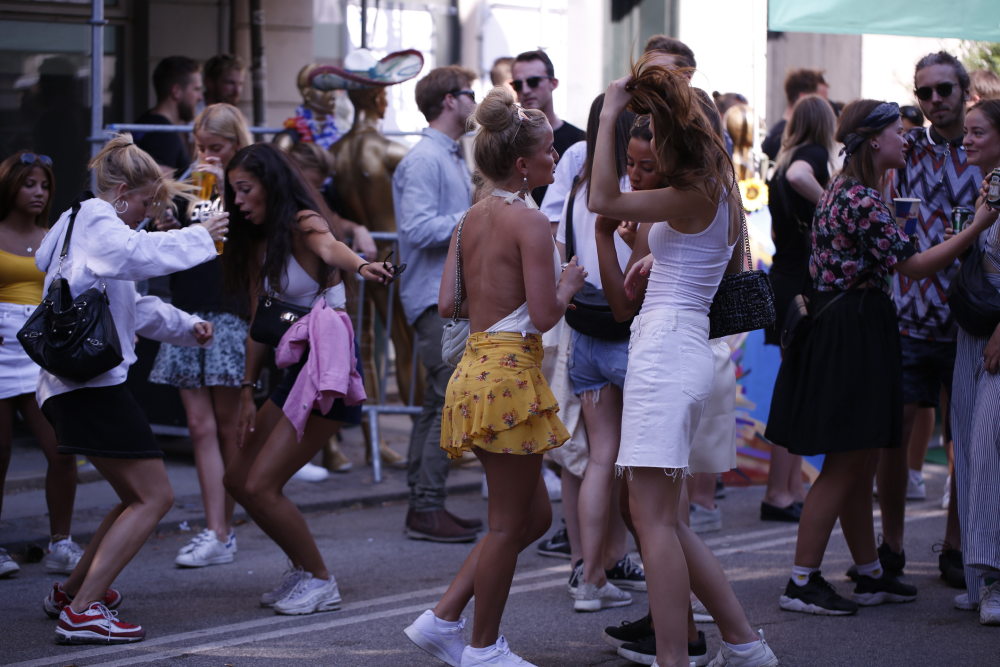 Image courtesty of Distortion Press Archive and photographer Alvaro GM
Who, When and Where
To find out what is going and where, you can check out the programme here
Party central is in the neighbourhood of Vesterbro for those who like the free event street parties, then after 10pm expect the party to move to the local club events that are hosting Distortion afterparties and doing weekend takeovers. The fun never stops!


Vesterbro Street Party
The main event that Distortion is famous for - the free street parties with plenty of DJs, dancing, and ... distortion! Along with calm area, glitter stops, and even a silent disco area, you can find a variety of events and stages to enjoy the philosophy of distortion - coming together for good music.
Find out about the programme here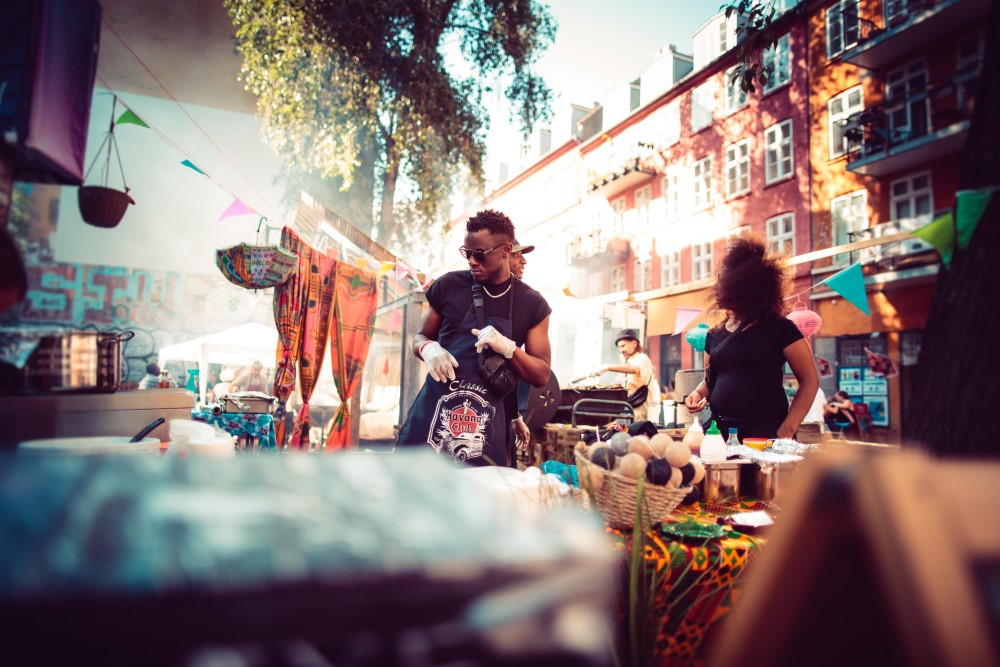 Image courtesty of Distortion Press Archive and photographer Andreas Holm
Distortion Ø
The famous weekend finale is Distortion Ø - a two-day event with over 30 artists performing over 20 hours of music Friday and Saturday until 4am and 6am. Expect a late night! This festival has headliners Adriatique, Bedouin, Four Tet, Fjaak, Satori and Ben Bohmer. If you love dance music then Distortion Ø is the event for you!! Thankfully Sunday is a day for 'Chill' so you can rest up after dancing the night away! Check out the line-up here
ActionHygge 1st to 5th June at various locations
New this year, ActionHygge is the made of these smaller events taking place in the daytime, including arts, food, small concerts, talks and is family friendly. This will be presented as a pop-up stage event where people can gather socially for talks, activities and music. The highlights are the Long Table Dinner that takes place in Istedgade street in Vesterbro on Thursday 2nd June - a 600m dining table that is for a communal meal, and anyone is welcome if they have a ticket! There will be local restaurants and food trucks on hand for this culinary concept and the idea is to celebrate a summer evening together.
Image courtesty of Distortion Press Archive and photographer Andreas Holm




Havenhygge Friday 3rd June from 3pm to 9pm
Translated as cosy harbour, these are chilled smaller events that are suitable for all ages nad take place around the inner-city harbour. All events are free, and this is where you can also find karaoke, a guide for QueerDistortion for those wanting to know about the community and movement, a Whisky Street Party from Tullamore Dew whisky and a climate and sustainability Lab. There will also be the Foam Oasis chill area to unwind the same as in Vestebro and silent disco and expect street food at Refshaleøen!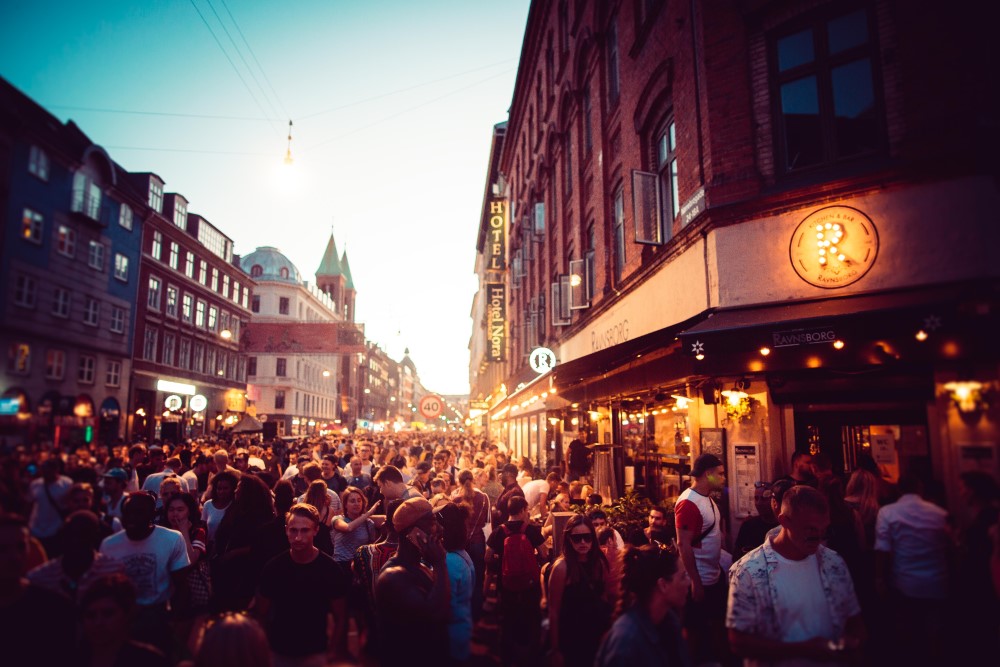 Image courtesty of Distortion Press Archive and photographer Andreas Holm
Distortion X
Love EDM and HipHop? Then Distortion X is the event for you! A new part of the party for 2022, Distortion X requires a festival pass or a single X ticket so you can access the exclusive X events. Unlike the free street party events, these are timed music events taking place. They are not selling tickets on the day so you must buy them in advance, and for 18 years older only. Buy them here https://www.cphdistortion.dk/x/
Wednesday 1st June is X Langebro whichis below Langebro bridge next to Island Brygge from 4pm to 10pm with headliners Toomanylefthangs & Friends, Hive and The Voice.
Wednesday 1st June X Rådhuspladsen in the centre of town at Vesterbrogade 1 from 4pm to midnight will Red Bull Ord Mod Ord.
Thursday 2nd June is X Vesterbro from 4pm to midnight at Kvægtorvsgade. There are bands and DJs taking to the stage here with Toomanylefthands & Friends, Swing, Skivenue, and then the Culture Box, Rope of Dope, Dose Sampu, TREAT Party and Hej Leif Party all playing some great DJs on their stages. This one will be not for the faint hearted!!
Thursday 2nd June at X Rådhuspladsen at Vesterbrogade 1 again is the Iboga Records 25 Year Anniversary Tour - iconic! This includes a retro set from Reefer Decree and we can't wait!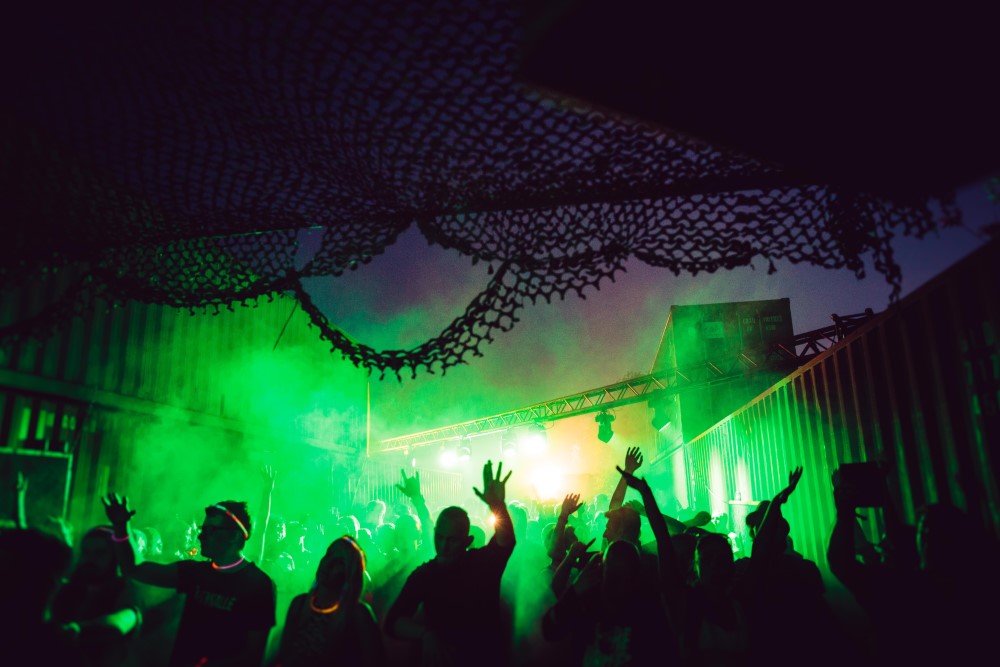 Image courtesty of Distortion Press Archive and photographer Andreas Holm
Book your Bed with Copenhagen Downtown Hostel
The party doesn't stop after the Distortion events are over, here at Copenhagen Downtown we have a BIG party bar which is just perfect for the after party! Our live music and event space Copenhagen Downunder throws parties and showcases live music talent until LATE, and of course our upstairs international bar has a legendary happy hour and themed parties. Expect something extra for Distortion weekend!
Book your bed with us at Copenhagen Downtown Hostel for the best party time guaranteed - don't miss out on the fun. Come and enjoy our international crowd and the best hostel vibe in Copenhagen.