Cheap Eats in Copenhagen for Backpackers
For all those travelling on a budget, we're going to help you out with how to eat in Copenhagen and have a tasty and budget friendly experience.
Although Noma and Kokkeriet take all the Michelin stars, there are plenty of tasty places to eat around Copenhagen that are more friendly on your wallet. Check out our top choices around town for highlights for local and international cuisine around the city that is great for a backpacker budget. Velbekomme! (Enjoy your meal..)
As a culinary capital there are plenty of international food choices along with traditional Danish and Scandinavian food. Some of the best cheap eats around town can be found in neighbourhoods that are more ethnically diverse and offer international foods. Here you can enjoy tastes from around the world!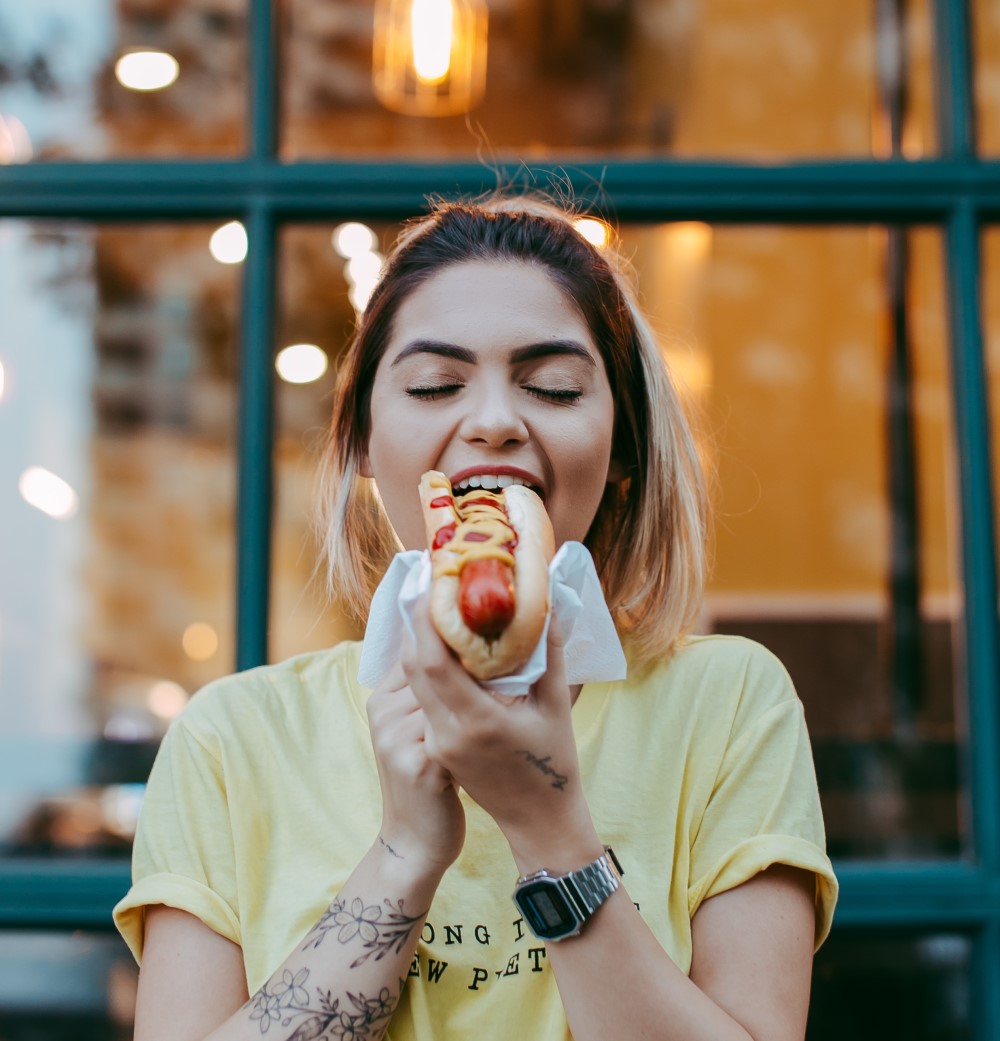 Another great place to try a whole range of world foods are the food markets, with Torvehallerne food market in Nørreport offering a number of cafes, stalls, and restaurants selling everything from cheeses to sushi. Here you can taste authentic Argentinian empanadas, French Cheeses, fresh Sushi, Spanish tapas, homemade ice cream, or seasonal produce grown locally.
Calling all falafel fans! Copenhagen has a sizeable population of people originally from the Middle East so there are plenty of great places serving up Middle Eastern flavours and of course falafel. There are also plenty of Asian cuisine and South American bites around town. To get a taste of traditional Danish food you can take advantage of one of the restaurants offering Brunch deals or buffets for a selection of everything. Or treat yourself to a traditional smorrebrod open sandwich - or a street hot dog!! This is also a great tradition ;)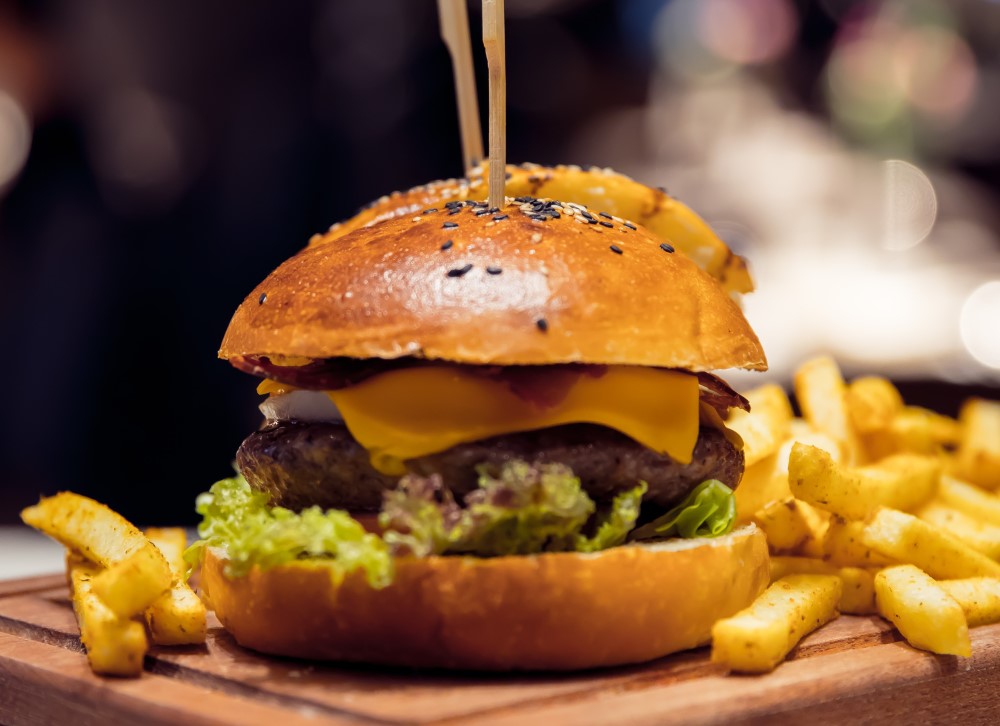 Grab a bite to Eat
Fast food doesn't mean junk food, with some of the best budget places to eat around town also selling wraps, salads, soups, veggie burgers and more. Fast food is the easiest way to stick to a budget as you can grab food on the go or quick eats and avoid larger restaurant costs. There are plenty of market stalls with tasty treats to try, including cheese, empanadas, ice cream, tapas, and of course hot dogs! Or get into pizza by the slice or a choice of tacos, or the many Middle Eastern shops selling kebabs. Hot dogs are ubiquitous with Denmark so you have to try at least one pølse on your visit!
Copenhagen Downtown Bar
One of the best value places to eat is at Copenhagen Downtown. There are pizzas, wraps, nachos, sharing plates and plenty of bar food served throughout the day. We have snacks to share – grab a bag of popcorn for only 25 Dk, or hot snacks such as nachos from 70 Dk. We have awesome sandwiches and toasties including goat cheese and mozzarella or ham and mushroom with melted cheese. We have 5 flavours including pepperoni and green pesto, delicious. Or grab a wrap eat in or to go, with chicken, cheese, pepperoni or guacamole mozzarella salad. We also have a whole selection of fresh coffees from macchiatos to ice coffee, or grab a fruit juice for 20 Dk. Looking for drinks too? We have offers on our awesome cocktails and beers at Happy Hour and have a selection of popular shots at 20 Dk each, or 10 shots for 100 Dk!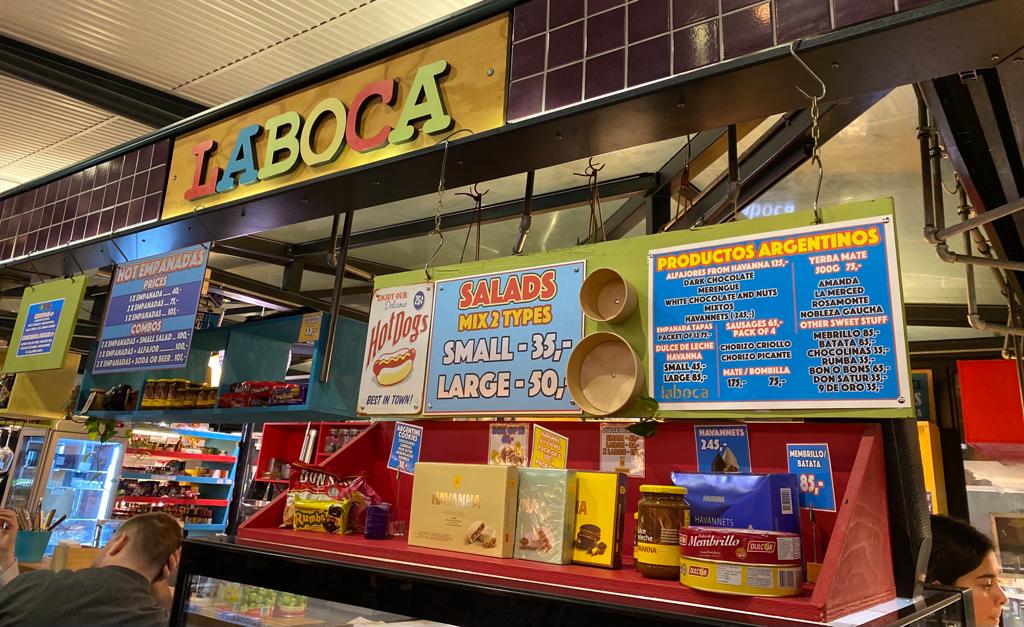 La Boca- Argentinian Street Food
An authentic Argentinian place to eat, this street food stall in the food market at Torvehallerne food market in Nørreport has delicious food at budget prices. Take away or pull up a seat at their bar, you can also order a mean pisco sour cocktail to go with your empanadas. Freshly baked in front of you, there are many flavours to choose from including classic chicken or spicy beef fillings and a good vegetarian selection. There are also homemade mixed salads which are fresh and delicious and grilled sausages. 1 empanada is 40 Dk, 3 is 105 Dk, and 2 with an empanada and small salad is 100 Dk, so you can grab something tasty on a budget here!
Gasoline Grill – Burger lovers
Of all the burger joints in town, this former gas station in the centre of town pumps out some of the tastiest bun and patties we've had! They actually have a few locations now and also sell food beyond traditional burgers (and veggie ones). Try the chicken sandwich or indulge in half a bottle of sparkling wine! Download the app for delivery also.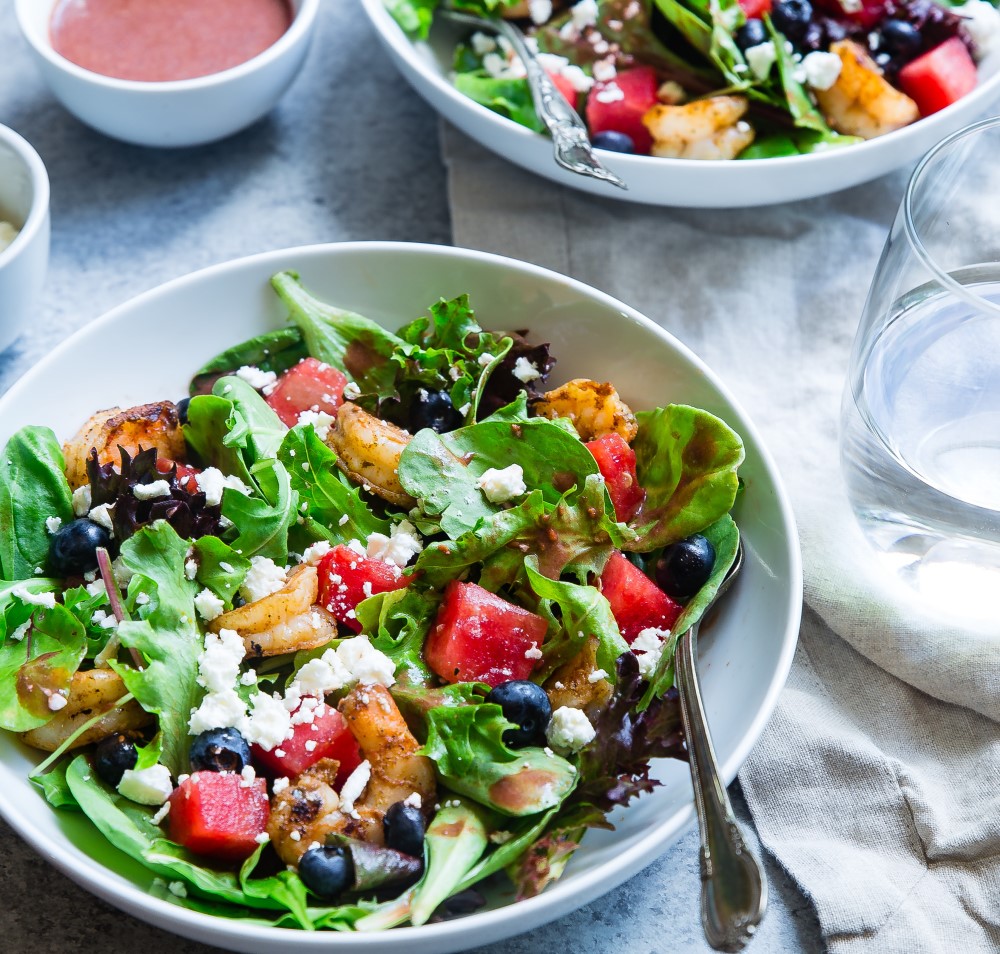 Riz Raz - Vegetarian buffet
A well-known favourite in the city center since the 80s, this place serves up a delicious vegetarian breakfast buffet (99DK) and lunch buffet (128DK) which includes salads, mezze dishes, falafel, pizza, and cold dishes. They do actually serve meat and fish but are best known for the veggie offers. Delicious, filling, healthy, and great on your wallet.
Dalle Valle – café style
This café is a simple place to grab a bite to eat, with a buffet offering a large selection of salads, pasta, meats, and cheeses. Brunch buffet is 99 Dk including traditional Danish dishes and evenining buffet, with over 25 hot dishes, is 149 Dk. Download the app for discounts or go at the beginning of the week.
La Neta – Mexican Taqueria
This colourful and popular eatery serves Mexican style street food with their awesome selection of tacos. If you have a love for jalepeños, hot chili sauce and lime, then look no further than lining up the flavours here: our favourite is spicy pork with a side order of locally brewed Mikkeller beer.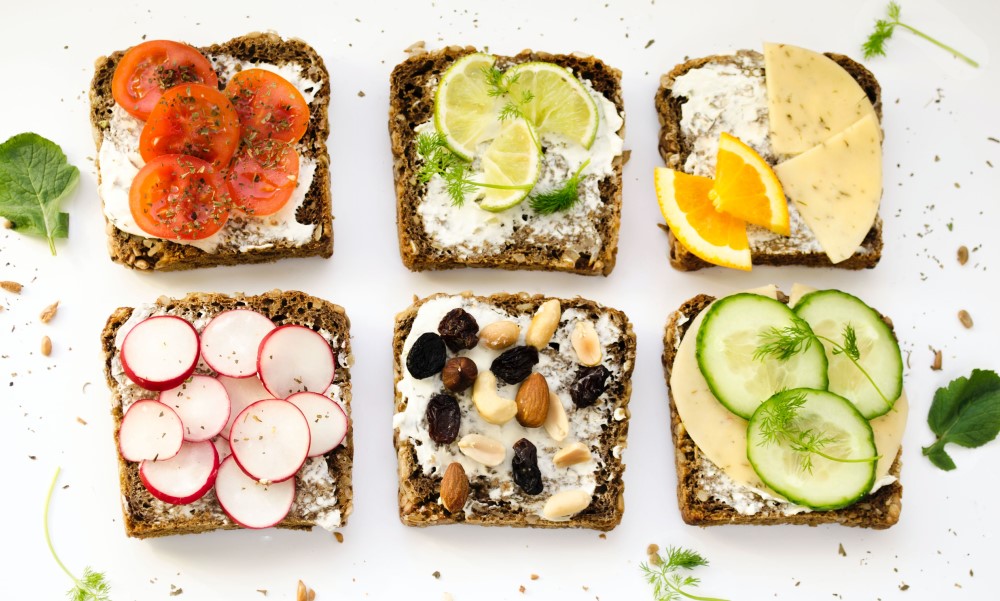 Aamanns for Smørrebrød
This is our favourite place in town for great quality smørrebrød at lower prices than most places in town. Think cream cheese, cold meats, salmon, egg, and salad toppings – or honey and apple. Prices start at 69 Dk for these delicious loaded open sandwiches. They even do delivery!
Jagger - Vesterbro quality burgers
Not all burgers are junk food, some are just delicious! Always a budget friendly option, Jagger in Vesterbro serves up great quality burgers and fried chicken with a great vibe. If you're into burgers and beers, then head here.
Restaurant Morgenstedet - Christiania organic restaurant
This is a well-known and popular place to eat in Christiania, with volunteers serving up sustainable, locally sourced, vegetarian food in their casual restaurant with a hippy vibe. Main dishes here are between 80 and 120 DK and there's a great atmosphere. Closed Mondays.
Absalon – Community vibes
Another place that serves up social dining but with a twist – every evening at 6pm (doors close 5.45 latest!), there is a communal dinner where you can buy a ticket online in advance or turn up at 5pm on the door and eat together. Dinner costs 50 Dk per person and is shared dishes, with vegetarian meals served Mondays and Wednesdays, and on Fridays there are all sorts of entertaining possibilities in this place! Often running theme parties and social activities to take part in, it is an unusual and upbeat place to have a dining experience. They also serve great breakfasts and lunches.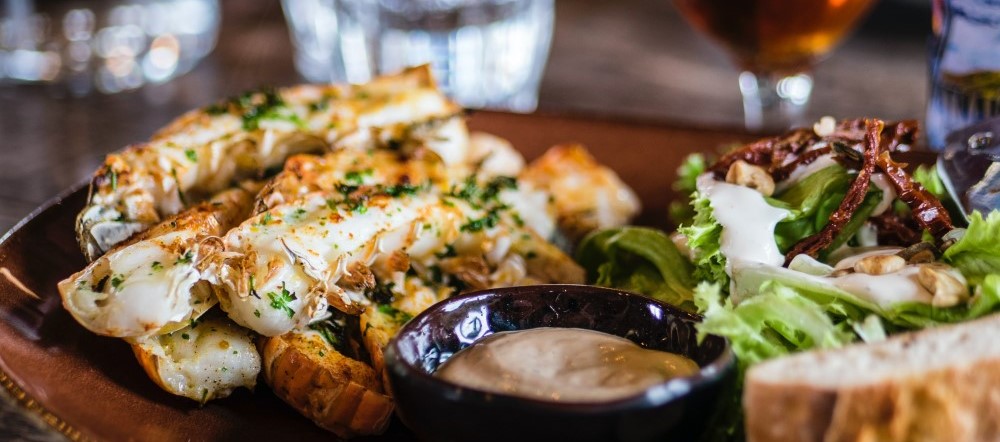 Souls Street Food – vegetarian treats
Served up with some soul, enjoy street food that is pretty damn healthy and good! Grab your (vegetarian) burger and beer here from their selection of tofu and 'beyond meat' burgers. Our panko tofu favourite is 96Dk with pickles and salad.
Vegetarzan- Vegan restaurant
A great option for something healthy and meat free. Tasty 'fast food' options here include vegan stews, and the dishes are all eat in or take away. They have a menu with salad and bread here for 95Dk, and amazing fruit juices also.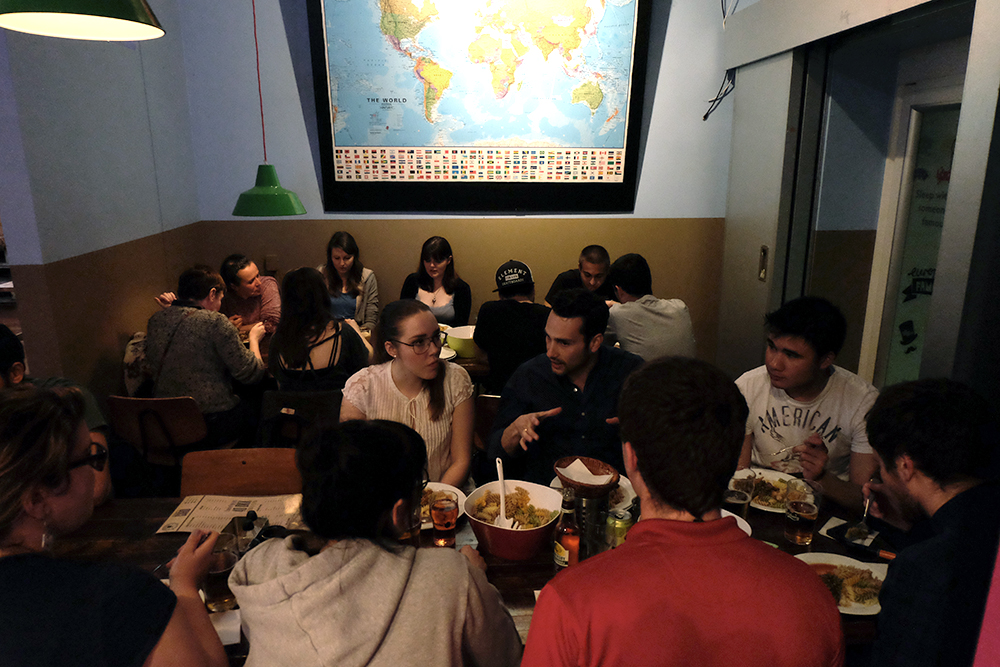 Book your Best Value Bed at Copenhagen Downtown

Copenhagen Downtown Hostel Bar is some of the tastiest and best value in town. We have meals to share or bar snacks, happy hour, cosy corners, comfy sofas, hot drinks, a friendly ambience, people from around the world who will become your new best friend. If you've been to visit us at Copenhagen Downtown Hostel then you'll know that we have designed our hostel to be retro themed and modern, with a friendly atmosphere. You can share dinners with an international crowd, enjoy meeting locals at our parties and events, and make memories with people from all around the world. We have live music nights, dress up parties, and games nights to get the most out of your time here. Enjoy!
Book your bed with us.
We are also part of the Europe's Famous Hostels network, being the hostel of choice for a network of over 40 hostels across Europe. Find out more about Famous Hostels here www.famoushostels.com
Images from CTD hostel or Unsplash