Celebrate Halloween at Copenhagen Downtown Hostel with us!
With everyone's favourite 'fright night' just around the corner, we have some ghoulish fun waiting for you right here at Copenhagen Downtown, with what promises to be our most crazy party of 2021 so far! With Halloween festivities and pumpkins taking over amusement park Tivoli in the center of the city, we are getting ready at Copenhagen Downunder to host our own celebrations. Get ready to dress to kill!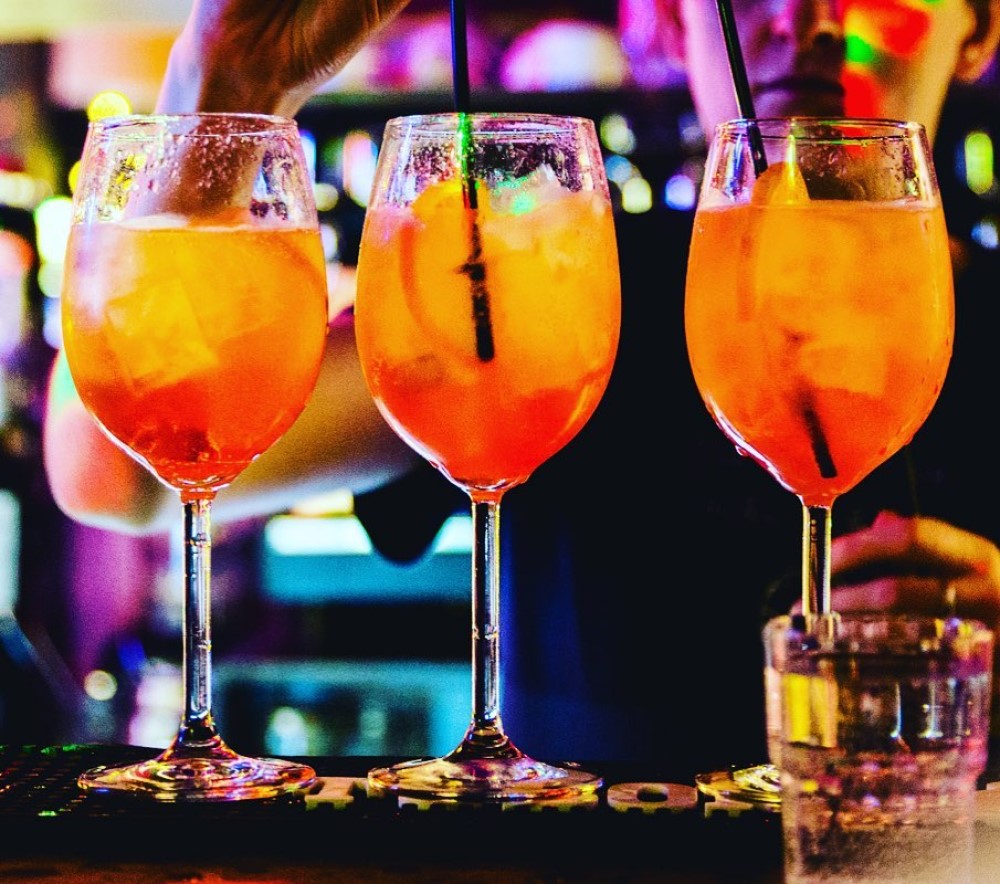 Autumn has arrived and our favourite part of it is of course the thrilling and wicked Halloween. This year's party is going to be die for! Come dressed as anyone but yourself, and be ready for a 5pm kick off with Horror Hour specials, until 3am in the morning.

If you're lucky enough to be visiting Copenhagen over the Halloween weekend, you will see plenty of carved and decorated pumpkins in the windows of shops and houses as Autumn is upon us. Find out about traditional Danish celebrations and how to party Copenhagen Downtown style!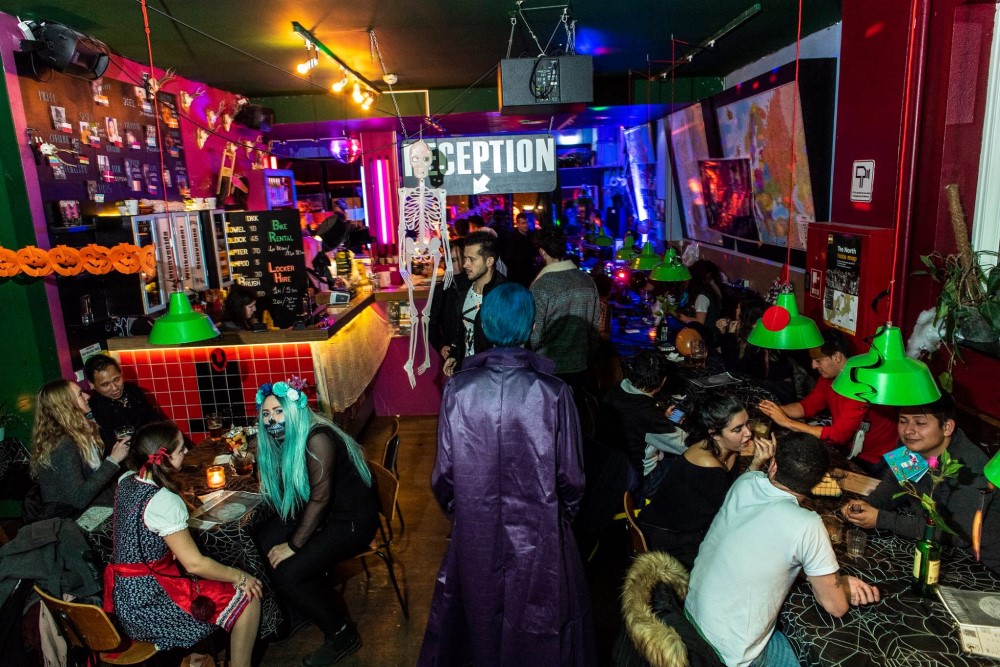 Traditional Danish Halloween Celebrations
We all know the drill; kids get to dress up and eat all the sweets, and us grown ups get to dress up and pretend we're kids and eat all the sweets. You're never too old for a halloween costume, right? But while children around the world prepare to get dressed up and ask their neighbours for 'trick or treat' candy on October 31st - in Denmark this tradition actually takes place on Martinmas Eve before Saint Martins Day on November 11th (although we're sure there will be double celebrations to make the most of fright night).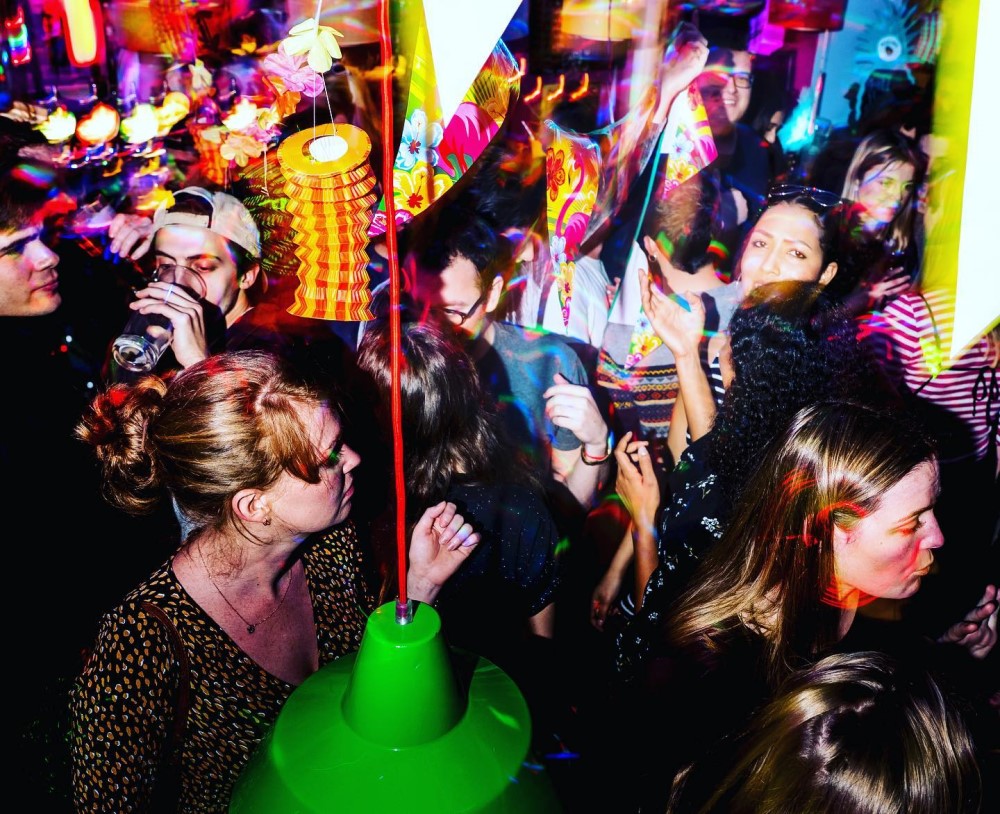 Originally the celebration of Halloween was for lighting candles on graves and remembering those who had died, and All Saints Day (1st November) was a holiday around Europe. Now Halloween has become an excuse to dress up in devilish costumes and enjoy a fright fest in Denmark too! The Martinmas Eve tradition remains with children wearing masks and carrying paper lanterns as they trick or treat and ask their neighbours for candy or tangerines.



Tivoli Park's Pumpkin Patch
Tivoli is the heart of all things 'hygge' as they decorate the amusement park for halloween. You have to pay to enter but there is plenty to see here along with the rides, restaurants and market stalls including different events taking place each day. This is the most impressive place to see all the halloween pumpkins as they decorate the park for three weeks and there are over 20,000 pumkins here! There are not many places where you can see that!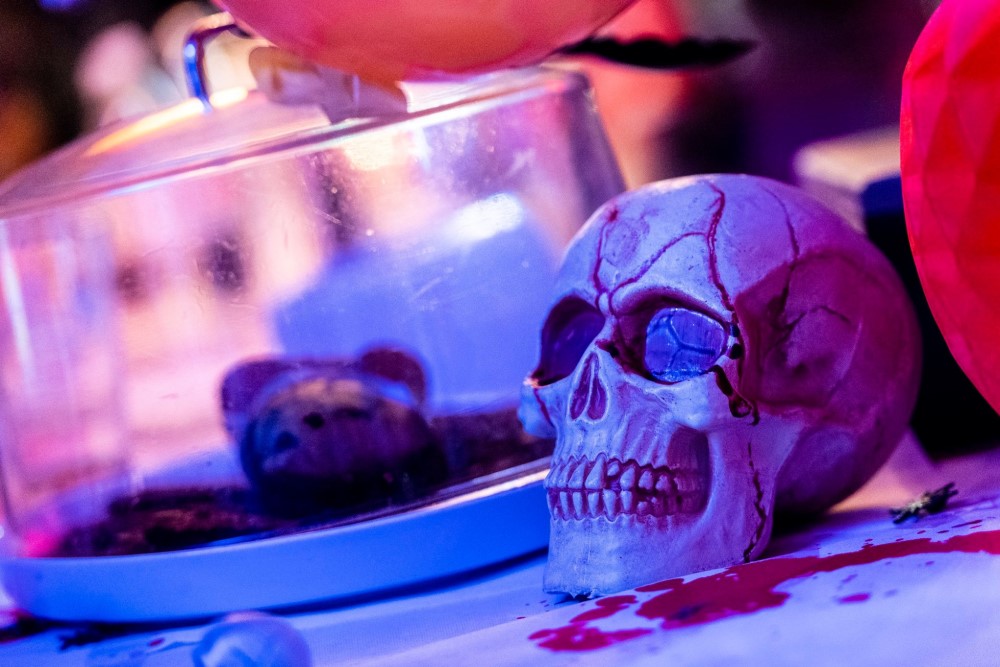 Tivoli's Halloween Monster's Night Out
If you want to see a whole host of spooky characters then the Monster's Night Out is the place to see all the freaks together!! This is a line up of all things frightening and a chance to check out the costumes on display.For the really daring check out the haunted roller-coaster and prepare to be spooked as you fly up and down. If you go in the evening, be sure to head to the lake and be dazzled by music, smoke, fire and laser displays. Experience Halloween in Tivoli every day from 14th October – 7th November 2021. Check on their website for Covid entry measurements here.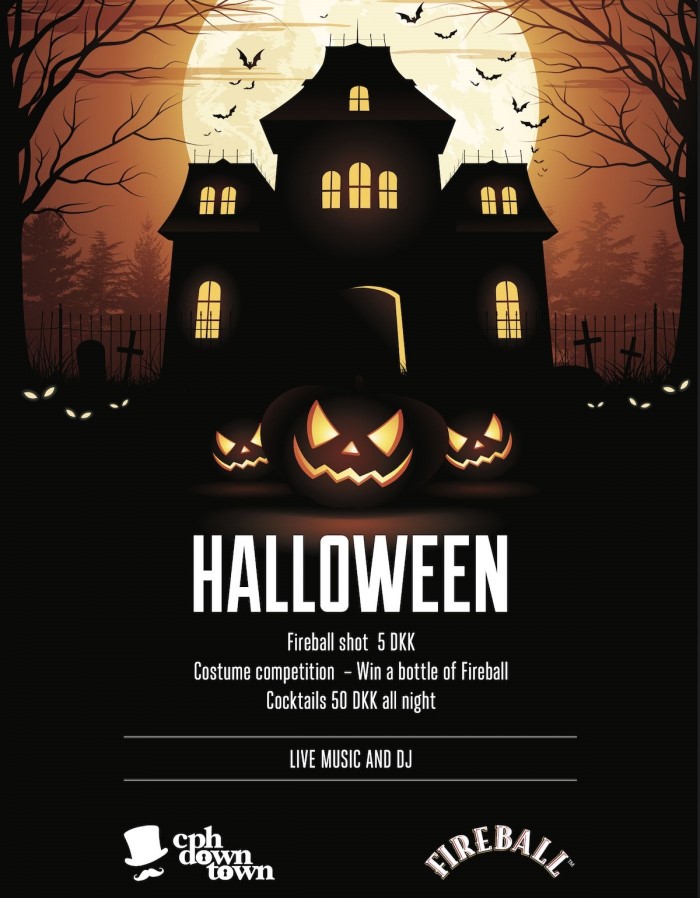 The Best Halloween Party in Town at Copenhagen Downtown Hostel
Looking for the best Happy Hour in town? Or should that be Horror Hour?? In true Halloween tradition we're throwing the biggest and best party right here at Copenhagen Downtown Hostel. All you have to do is come to our haunted bar of horrors and get your most frightening face on the dance floor. We promise it won't be like the movie 'HOSTEL'....
A few ground rules for the evening
1) Put on your scariest costumes.
2) Get all your friends to join.
3) Pray you make it out of here alive!! (Joke... please do)
-Dj playing all night long
-Extreme Extended Happy hour
-Costumes competition
Come dressed up as anyone you like - Except your usual self. This will be the biggest, scariest and funnest party Downtown has ever hosted.
With Live music all night, costumes, decoration, free candy, one free shot to anyone in a costume and lots, lots, lots more...
No entry fee and only requirement - come dressed up in a horrific costume...
Halloween 2021 - The scariest Party in the year!
So come on down and enjoy the most frightening night in this Halloween with us!
Find out more on the Facebook Event here