Celebrating Easter in Denmark
Celebrating a traditional Easter in Denmark means plenty of chocolate eggs, an Easter feast with friends and family, candy, schapps, Easter Bread (påskefrokostbrød) and of course our favourite Easter strong beer! Along with traditional egg painting, Easter egg hunts and plenty of food, it's a time of year to bring friends and family together and enjoy the occassion.
For some it is more of a religious holiday and there will be church events held over the Easter weekend, for others it is a chance to spend time relaxing and enjoy the spring holiday. Us Danes are the second highest candy consumers in Europe, so you won't go short on Easter chocolates and sweets if you come and visit us during the Easter holidays. Here is how we celebrate Påske in Copenhagen.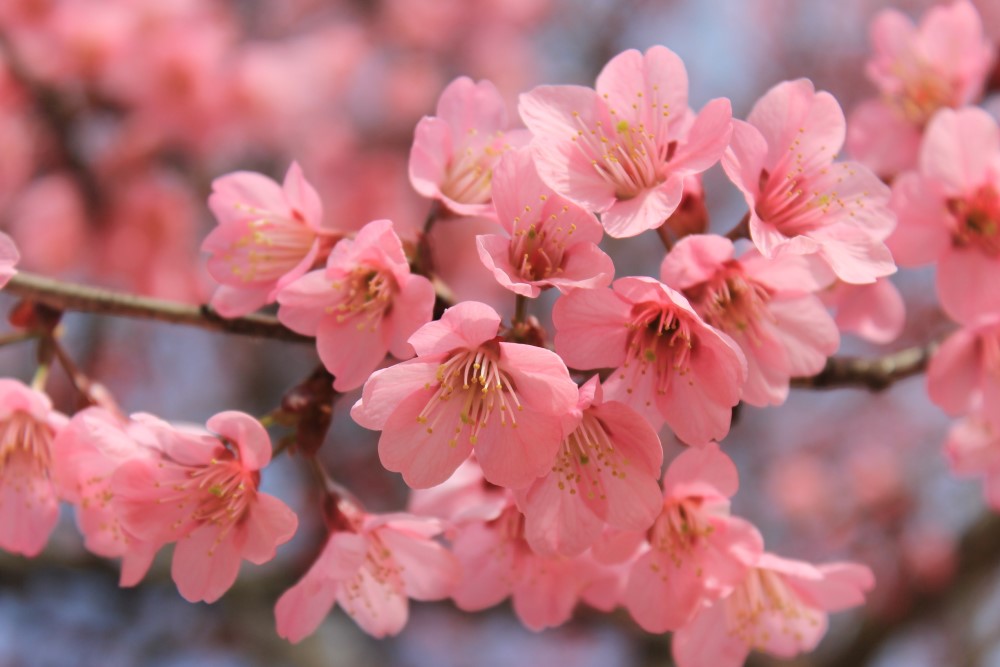 Easter Beer Arrives - Påskebryg

The Easter Beer is a tradition that is very popular and dates back centuries with everyone waiting for the beer to arrive (just as with the Christmas brew). The Tuborg beer has been brewed each year for over 100 years! The Easter beer is specially brewed and known for being strong - a delicious flavour to go with Easter lunch. Head to the bar at Copenhagen Downtown Hostel to try the delicious Easter beer for this year.

Traditional Easter Lunch in Denmark - Påskefrokost

Food is part of the Easter tradition and this usually means Easter bread "påskefrokostbrød" with butter and cheese and a big lunch, as well as sweet treats such as chocolate eggs and marzipan pigs.
A traditional Danish Easter lunch means bringing together friends and family to relax and enjoy good food and good company. Påskefrokost involves all day feasting and drinking and the menu usually includes roasted lamb, pickled herring, salmon, green beans and red cabbage, smoked meats, cheeses and eggs. This is enjoyed with the traditional Easter beer or with local schnapps or aquavit. In the south of Denmark there is a tradition of the Sun Egg, or solaeg, where the eggs are boiled with onion to colour the yoke.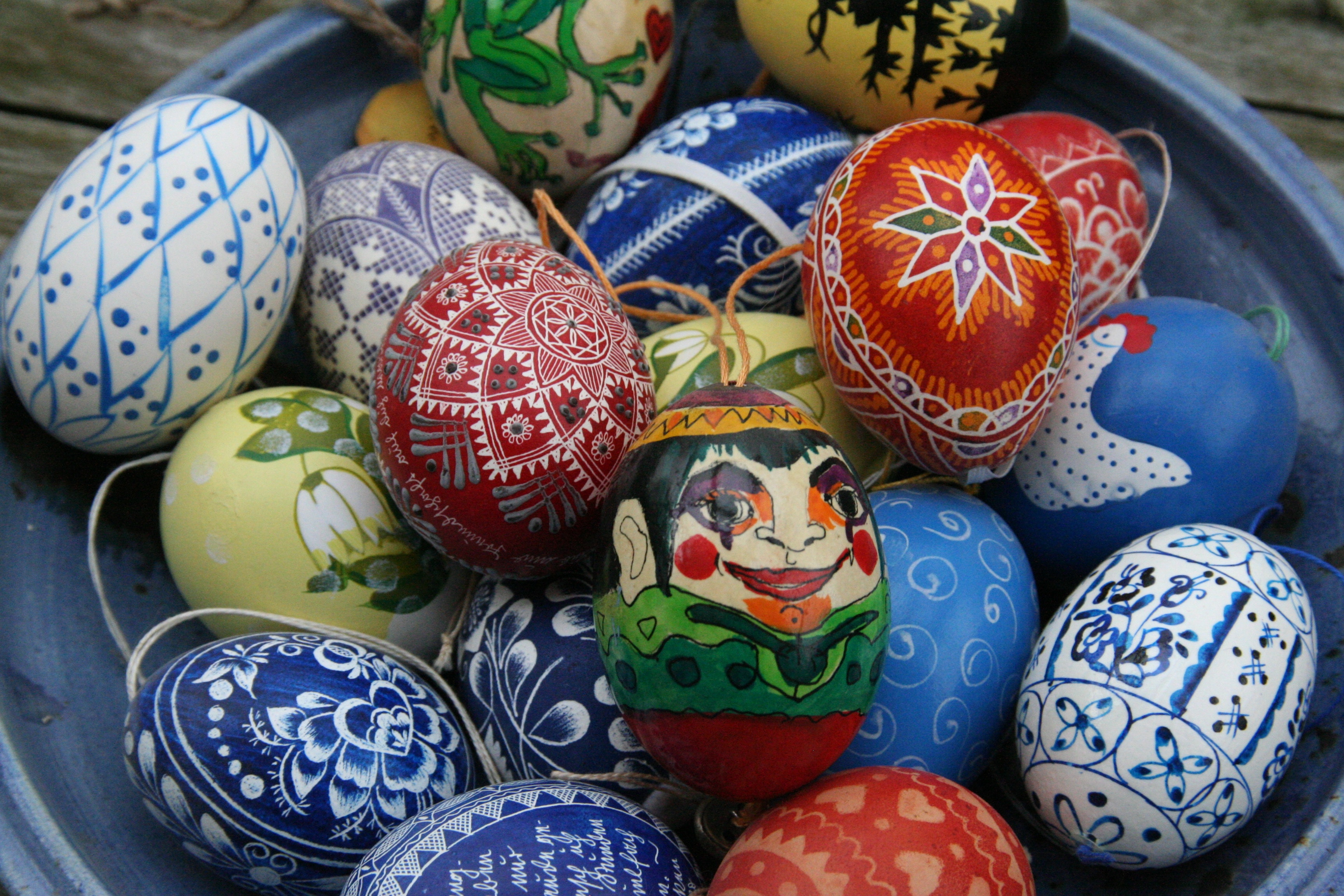 Easter Egg Throwing
Easter is not just about eating chocolate eggs, in Denmark we also have a tradition of throwing them! The days before Easter Danish children are busy decorating their boiled eggs, which are traditionally dyed with beetroot and onion or colourfully painted and then they are thrown to see who can get them the furthest. This traditional game is not just for children, anyone can play to win! There are also plenty of Easter egg hunts to enjoy as well as the traditional throwing.
Poems and Lucky Kisses
For many years there has been a tradition of sending a "gækkebrev" or rhyming anonymous poem which is on white paper shaped like a snowflake. This is also known as a "fool's letter" and is meant to represent the snowdrop flower and the beginning of spring. The anonyous sender then gives a clue of their name with a series of dots to hint the number of letters in it. Guessing who the poet is meant getting a lucky kiss, but now it's more usual to receive a chocolate Easter Egg.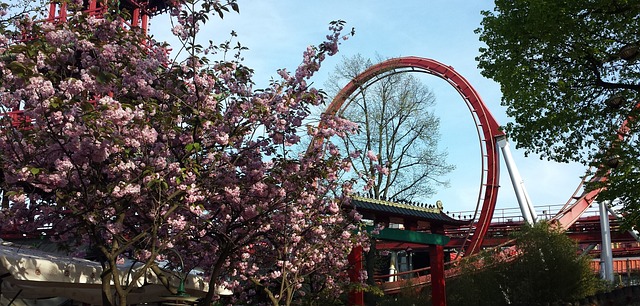 Easter at Tivoli Gardens and Amusement Park
Tivoli amusement park opens for the season on 31st March and will be hosting special events for the Easter holidays. Enjoy the famously beautiful gardens which have over 20,000 daffodils in bloom and scented hyacinths to bring spring colour to the park. There will also be plenty of colourful Easter Eggs around the park on display also. Enjoy the gardens in bloom with a stroll around, or take a Dragon Boat to row around the lake for a relaxing afternoon. The best views of the park are from the high rides in the funfair, so if you're feeling brave head to the Golden Tower, or for a more tranquil ride with a view take the Ferris Wheel and enjoy the scene of the park from above. There are also plenty of other rides, places to eat and drink, and market stalls selling produce and handicrafts. It's a great day out!

Open from 11am each day until 10pm at night and midnight on the weekends.


Easter Markets
Check out the weekend markets where you can find some traditional Easter food and drinks and meet the locals! The vintage and craft market in meatpacking, Kødbyens Mad & Marked, always has fun food stalls and drinks.
Street Food Copenhagen at Reffen will have the usual selection of food and drink stalls and plenty of atmosphere. Enjoy the free live music 7th April from DJ Disse, and April 8th you can catch William Winding - think Balearic beats and chilled house. Enjoy!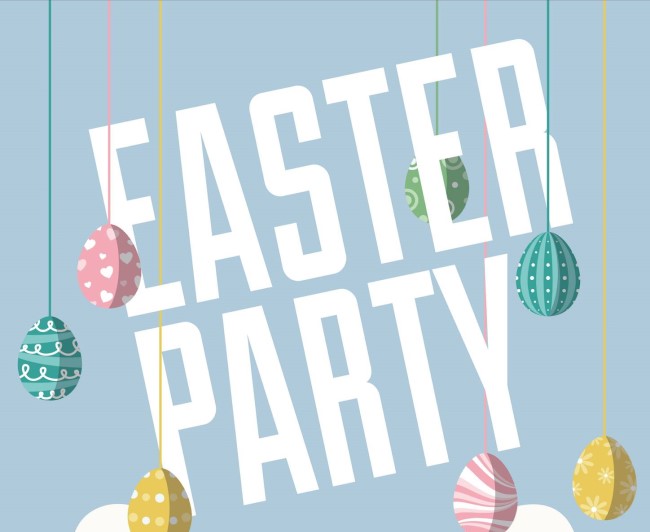 Easter Party at Copenhagen Downtown Saturday 8th April

Celebrate Easter with us on Saturday 8th April! We will be having Easter Egg Hunts, a whole selection of special drink offers, bar snack menu available for sharing plates, games, and music! Get in the holiday mood with us as we make it a fun occassion to remember! Dressing as the Easter Bunny is optional. The fun starts at 6pm, Saturday 8th! Find out more here

God påske!

Happy Easter from all of us at Copenhagen Downtown Hostel! Book your bed with us and have the best time guaranteed!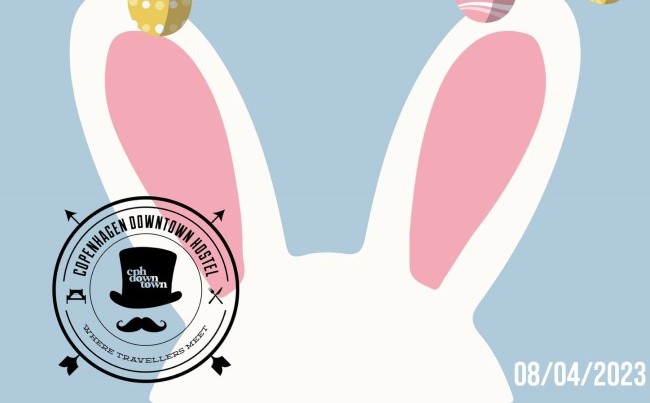 Stay at Copenhagen Downtown Hostel
Book your stay with us at the best downtown hostel for genuine backpackers. Check out our live music nights twice a week with guitar player Morten, or solo travellers nights, DJ parties and our famous Happy Hour every night! This is the place to meet an international crowd as well as locals enjoying music, food, and good vibes.

Find out about walking tours, bike tours, and what there is to see around the city at reception. See you here!
We are also part of the Europe's Famous Hostels network, being the hostel of choice for a network of over 40 hostels across Europe. Find out more about Famous Hostels here www.famoushostels.com. We are also part of the St Christopher's Inn network of hostels in Europe, the best places to Live your Life!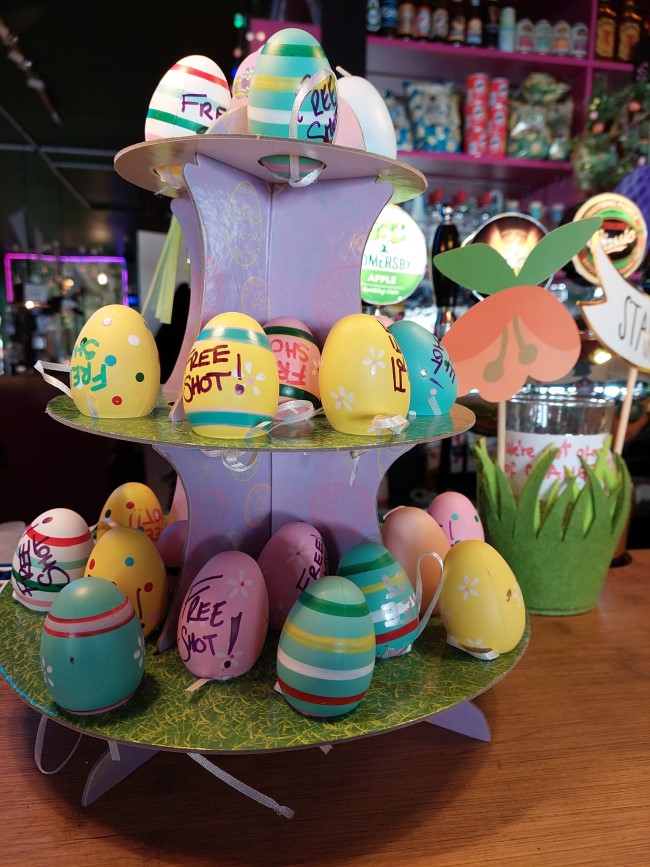 Images are from Copenhagen Downtown or Unsplash