A Copenhagen Christmas Experience this December
It's easy to have a wonderful Copenhagen Christmas experience as the city is alive with festive cheer, illuminations, Christmas markets, and all things to make the holidays magical. There is a buzz in the city as we celebrate throughout December, if you come to visit then get ready for some ginger biscuits and to warm up the wine.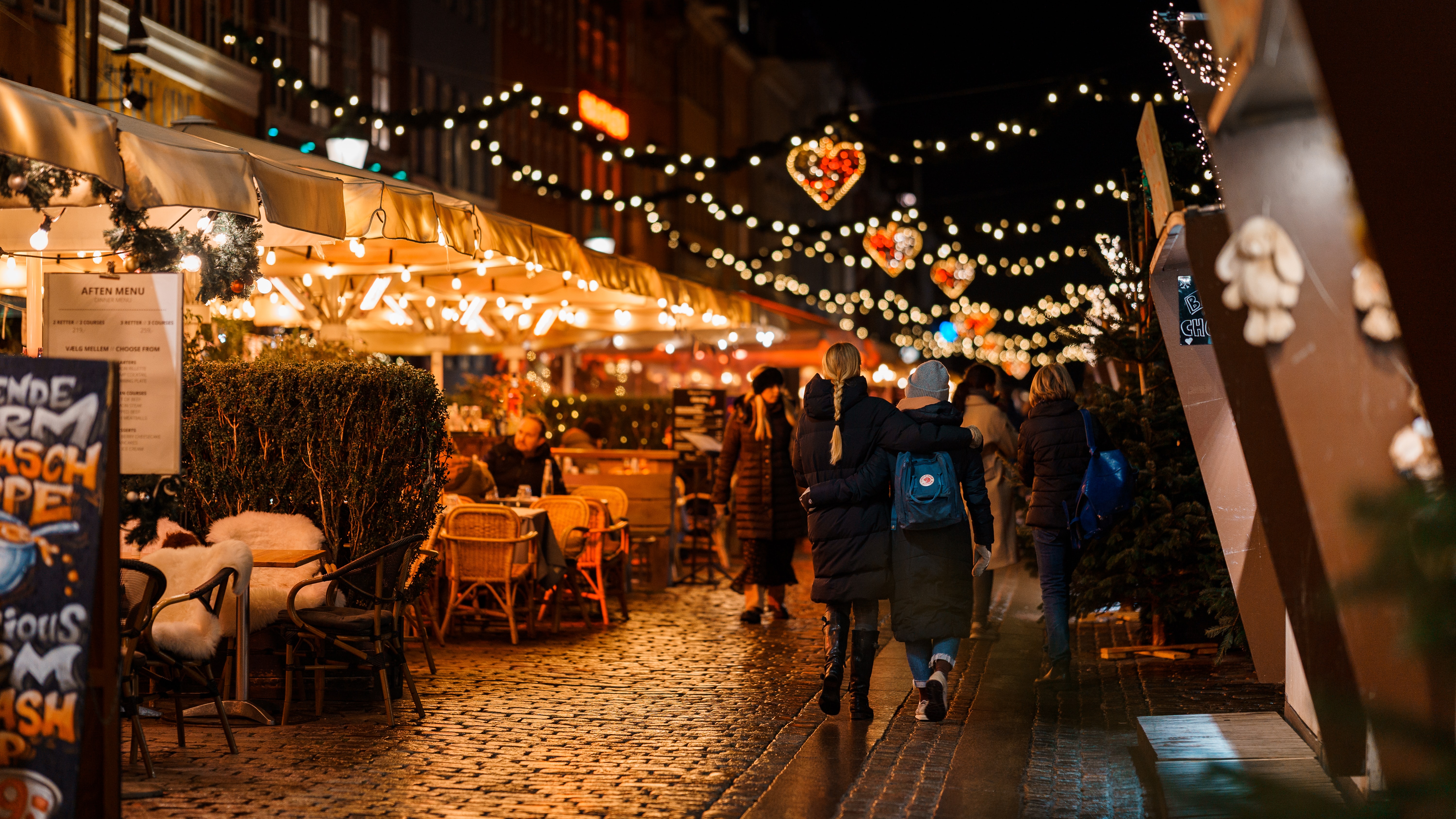 Christmas is the time for seasonal cheer, and you will find it by the bucket load here with street decorations, plenty of chances to enjoy holiday food and drinks in the Christmas markets, and great shops to buy Christmas gifts. You can also be lucky to catch some sunny days to walk around the city and see all the charm, then at night it is beautifully lit with the traditional Danish red hearts. We might even have snow if we are lucky!
Ice Skating fun
You don't have to be good at ice skating to enjoy swishing around on the ice, it's for everyone! Copenhagen has the annual winter ice skate rink at Frederiksberg again this year - and it's free. Here you can bring your own skates or hire blades for 50 DKK for a full day, and the open-air rink is illuminated with Christmas lights. Do your best blades of glory impression here until the end of February.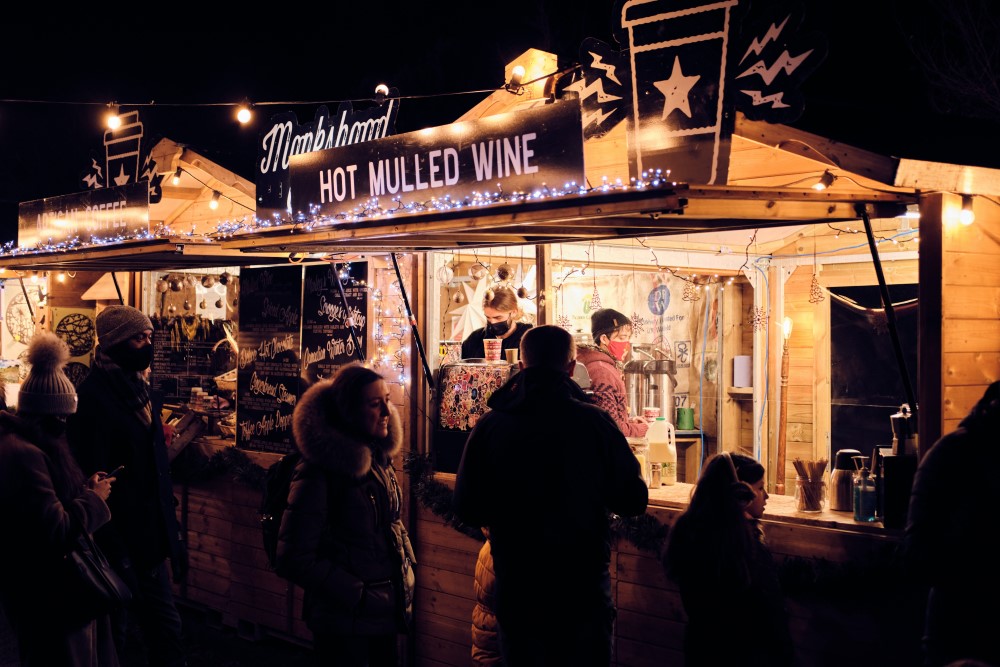 Christmas Markets this December

There are several Christmas Markets around the city including the best one at Tivoli (see below) where you can wander around with a hot festive drink and enjoy traditional sweets and see Danish handicrafts and other Christmas gifts. The central market has all the usual stalls and things to buy along with some great little funfair rides. Nyhavn also has a market where you can enjoy the scenic view. There is also a market in Christiania where you can find plenty of gifts also and hand-made treats from local artisans. The market in the centre of Copenhagen at Kongens Nytorv also has Santa visiting if you time it right!
There are markets to be found around the city, including a Danish foods market in the Meatpacking District. For a traditional market head to Højbro Plads in the centre, or find others in Nyhavn harbor, in the castle at Kronborg! and at Kongens Nytorv in the centre of town.
The Julemarked (yule market) at Højbro Plads is on until 21st December and has plenty of sparkling lights, Santa's sleigh and reindeer to visit - it's styled like a traditional market from the past and free to visit.
Hans Christian Andersen Market at Nytorv - The Danish author and famous storyteller has a market named after him which has themed stalls from each of his fairy tales. Open until 21st December.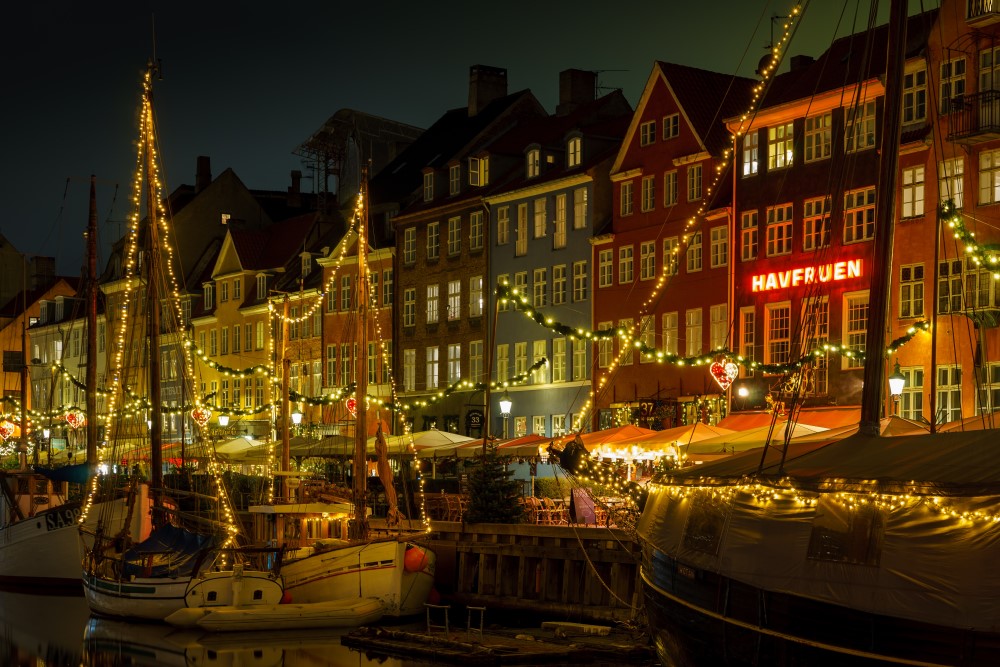 Christmas Parties at Downtown
Ho, Ho, Ho! … We have all the festive fun for you right here at Copenhagen Downtown! December is one of our biggest party months and our international hostel bar kicks off the celebrations with great happy hours every night and entertainment before you head down into our live music venue Copenhagen Downunder. We have celebrations taking place throughout the month for you to get into the spirit of Christmas and then by New Year we will be ending with a bang at our annual New Year's Eve Bash. It's going to be massive! Check our facebook pagefor details...

Our Christmas line up isn't just parties, we also have our daily dose of Happy Hour and fun including… Monday night Karaoke from 6.30 until we can't sing anymore, Tuesday we have Live Music from 8pm to dance the night away, Wednesday is our Beer Pong night, from 7.30, Thursday we have Live Music again from the fabulous Morten - and Friday and Saturday are our cocktail nights. Get 2 cocktails for only 100 KR! Try our specially mixed Christmas Cocktails to celebrate the festive season. Sundays we have a more chilled vibe for our Games Night. Check our facebook page here for our full events schedule and how to RSVP to events.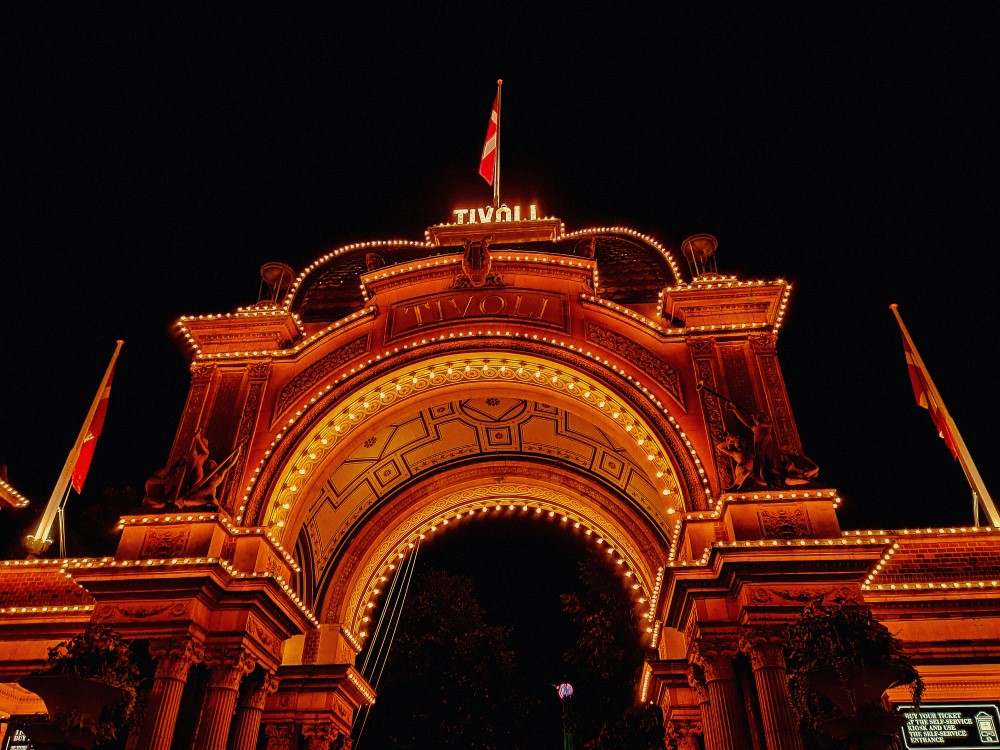 Tivoli is one of our favourite places to be at Christmas time as the whole theme park is filled with festive lights, Christmas themed decorations, and traditional market stalls. It's worth the entrance fee to see the spectacular here and you can spend a whole afternoon enjoying the sites. Expect to see plenty of Christmas trees and fake snow (and maybe some of the real stuff!) and illuminations around the lake to make it feel like a winter wonderland. There is an assortment of things to get you in the festive mood and all the usual thrill-seeking rides to including sky bound rides for the brave that provide the best panoramic views of Copenhagen from high up.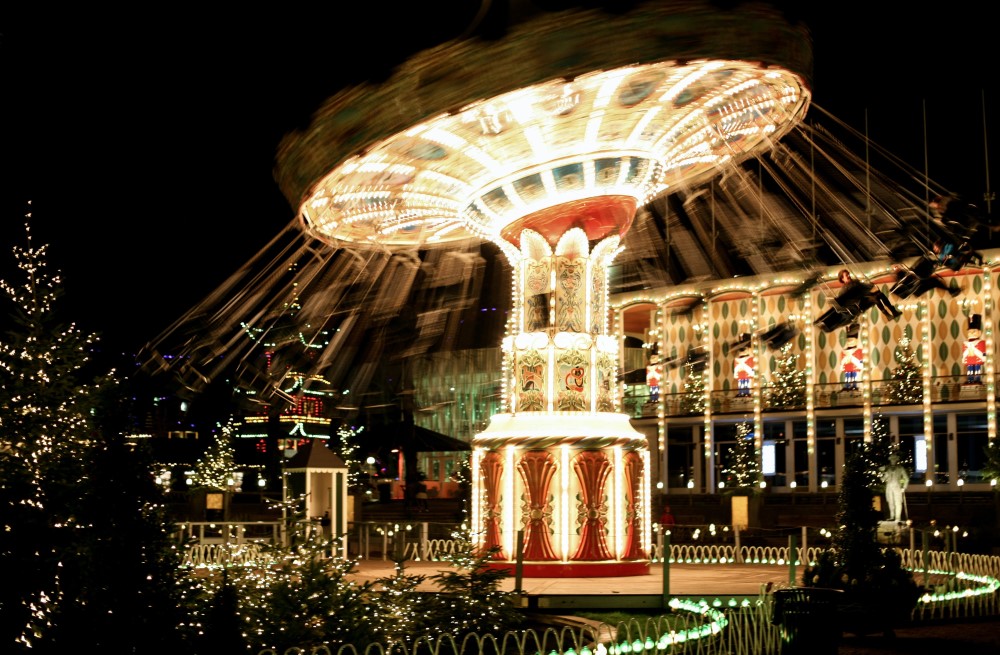 Here you can catch all the festive illuminations as well as ice skating and a fun house for kids. There are also firework shows on the nights leading up to Christmas and a big finale show for New Year's Eve. Tivoli is guaranteed to get you in the Christmas spirit as they have hot spice apple and mulled wine, seasonal foods and sweets, traditional gifts, handicrafts, and all the holiday decorations.

You can't get more Christmassy than Tivoli at Christmas, we love it! If you are visiting in December, then it is really an experience not to miss.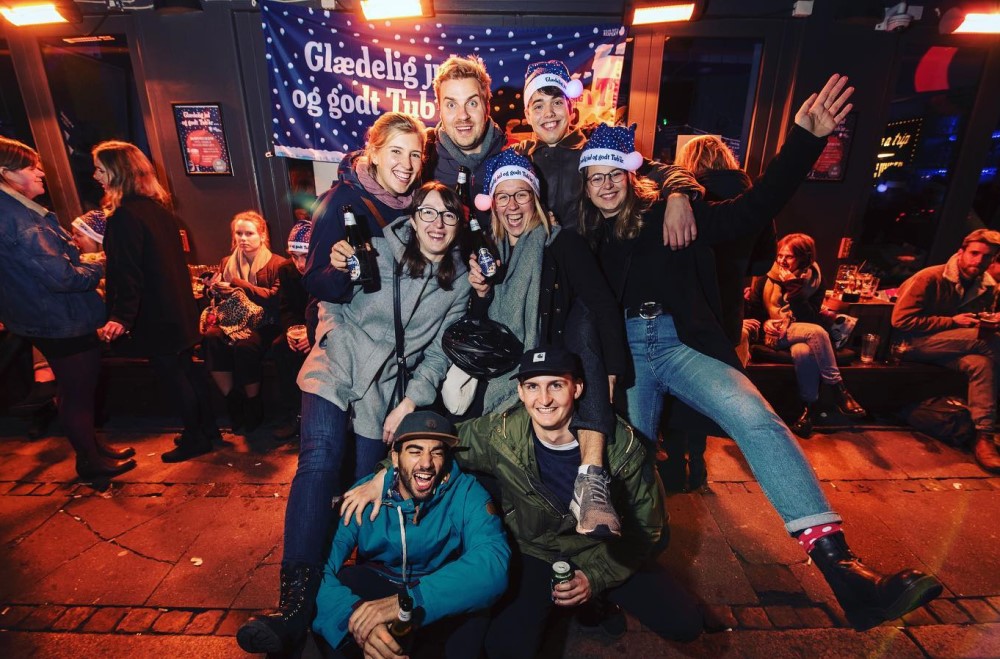 Get Festive this Winter at Copenhagen Downtown Hostel

Get in the festive spirit with us! There is no room for Scrooge at Copenhagen Downtown Hostel, we are here for the festive fun! Expect great offers on Happy Hour drinks, plenty of themed parties and Christmas events, and our festive food menu full of sharing platters - great for making new friends!

Book yourself into our award-winning hostel with the best location in town. We have cosy rooms waiting for you, a friendly international bar, and great atmosphere – the best place to be for the festive season!

Book direct with us for the best prices and added benefits, and check out our friends at St Christopher's Inns Hostels and Famous Hostels for the best hostels around Europe for Genuine Backpackers. Find out more about their locations here.