Copenhagen Contemporary Art Scene: Top 5 Galleries to visit
Copenhagen has seen a huge investment in public art in the past few years which has meant an increase in public and private galleries displaying some of the most interesting contemporary art in Europe right now. We asked a local artist to give us some tips on what's cool in Copenhagen right now: and so.. here are our top 5 galleries to visit to enjoy the Copenhagen Contemporary Art Scene.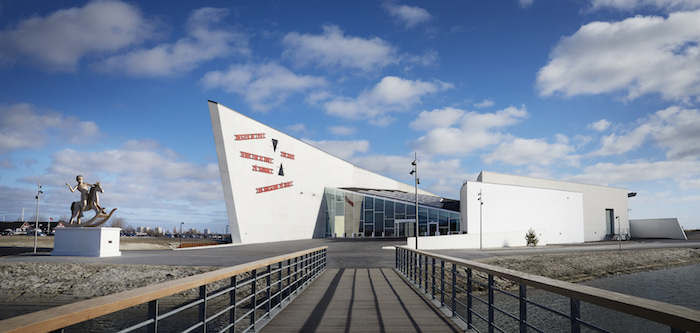 Arken by Henrik Jauert
Situated a short walk along the sandy beach from the harbour, the museum designed by architect Soren Robert glides out from the surrounding landscape - like the boat it represents. It's a suitable home for one of Scandinavia's finest collections of contemporary art and provides a spacious place to encounter and interact with world class art exhibitions and installations.
Arken Museum exhibits one of the most influential collections of British artist Damien Hirst found in Europe. The exhibitions for 2017 are planned as "Gosh! Is it alive?" and "Light into Darkness" - both themed exhibitions with multiple artists around Europe taking part.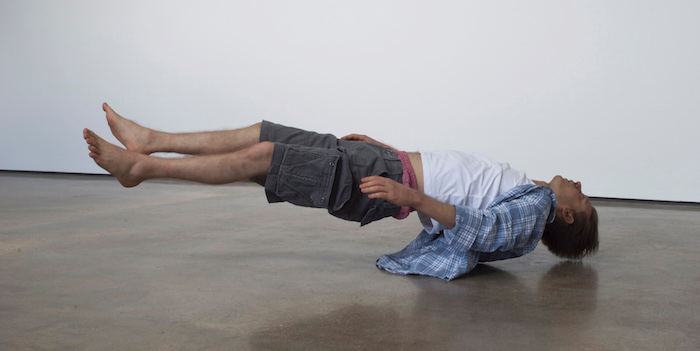 Tony Matelli, Josh, 2010. © Tony Matelli. Courtesy the artist
This Post-industrial venue is a perfect complement to Copenhagen's growing art scene; opening in Summer 2016 on the fashionably developed Paper Island. The space itself is well proportioned for contemporary art and in particular installation work due to the . It's a short boat bust across from Nyhaven and the theater, sitting on the newly developed harbour space of Paper Island (Papirøen); neighbouring to trendy Copenhagen Street Food (a market of international foods and live music at the weekends) and nearby to alternative Christiania.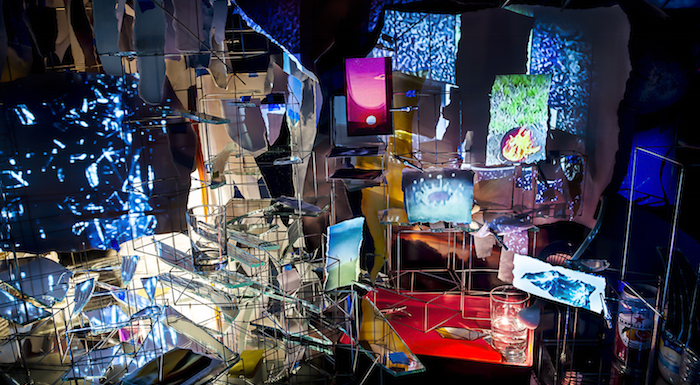 Current exhibitions are on Sarah Sze and Pierre Huyghe. Sze is a New York-based artist who is presenting her piece 'Timekeeper' (2016). She is known for sculpture and her use of 'visual language' through the use of different materials and objects. The 'Timekeeper' installation is an immersive piece and uses light, sound, projections and various objects to create a dark and light experience for the viewer, moving away from the idea of time as being linear. They exhibition from French artist Huyghe is a video installation 'Untitled (Human Mask') (2014) that is an eerie visual record of the Fukushima disaster and drone footage mixed with fictional footage of post disaster where animals take control. Huyghe is famous for his meshing of 'living and lifeless' where he creates alternate views of what exists and what is a symbolic reality.

Photos of Copenhagen Contemporary by Anders Sune Berg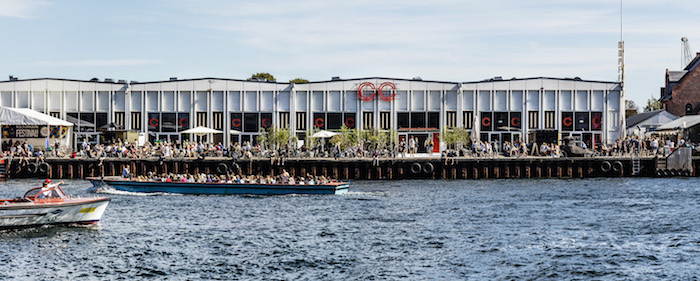 This is Denmark's largest collection of art with a broad selection from contemporary art to classic including a superb collection from the Danish Golden Age. It's central and you can walk from Nørreport through the magical Botanical Garden right up to the Museum, or walk from Østerport Station through Østre Anlæg park which is also one of the city's most impressive parks. The Museum also has a friendly and well supplied kids area with workshops for only 30 DK and a good cafe. The current exhibition is on Japanomania 1875-1918 - the influences of Japanese art on European and Scandinavian art. Adult tickets are 110 DKK, kids are free; closed Mondays.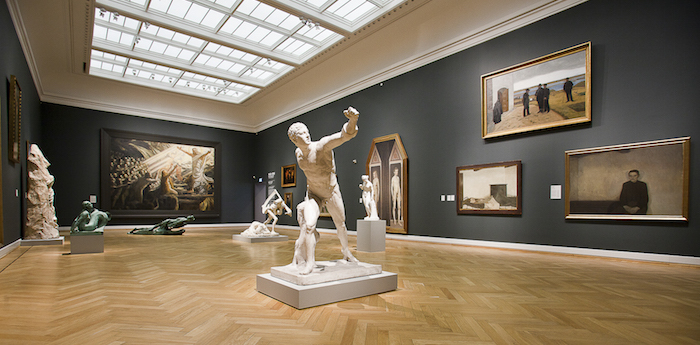 World class exhibitions and a well known permanent collection keep this gallery at the top of the list in Copenhagen for international art. Louisiana is and always has been a hearty day out. I t boasts a majestic seeing on top of a hill looking over the Oreseun to Sweden with beautiful trees and garden framing sculptures made by some of the greatest modern artists; Henry Moore, Richard Serra, Modigliani. In summer you can eat outside and walk down to the beach for a picnic.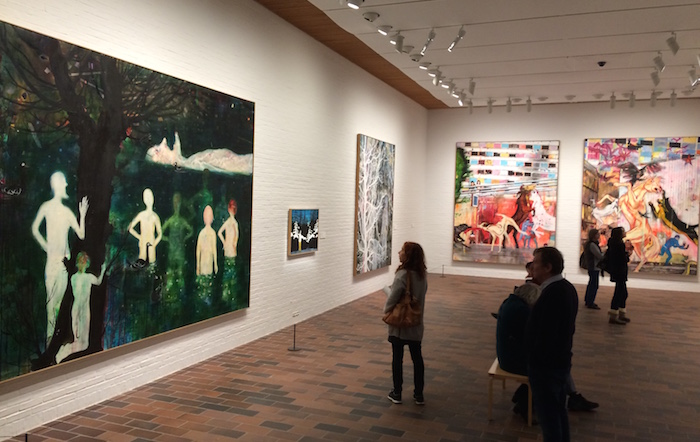 The museum itself is an architectural treat snaking trough the grounds with lots of glass and sliding doors to the gardens, integrating the original mansion with the modern glass extension and gardens. It houses a residential collection of over 3,000 contemporary and classic pieces and also hosts many exhibitions from the worlds contemporary heavy weights. The kids workshops are free and fantastic with an array of different activities and a mountain of lego. It also has a good cafe for a traditional Danish lunch or dinner, with an open fire and a view over the sea from the expansive windows.
Den Frie Centre of Contemporary Art is always a vibrant venue to visit being uniquely artist run. All exhibits are chosen by artists which gives it a dynamic and diverse investigation into the art world.
Current exhibitions are Tone Pillars by Ursula Nostrum and upcoming exhibitions from Sydhaven Station, Tue Greenford, Carla Chan and Sisters Academy. Closed Mondays, Adults 60 DKK, Students 40 DKK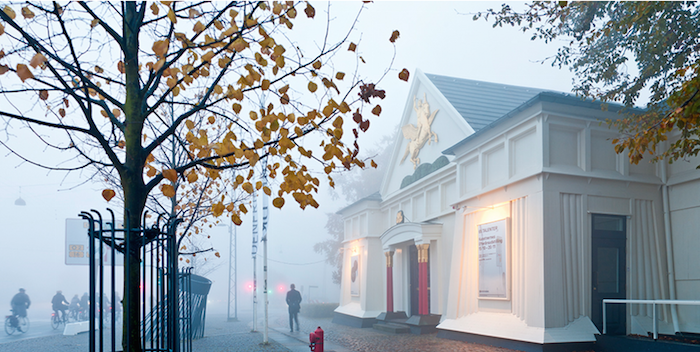 c/o Den Frie Centre of Contemporary Art
Copenhagen Contemporary Art Scene: Top 5 Galleries to visit
By Paul Bowthorpe